Kendari is the capital city of Southeast Sulawesi. Your holiday will be surely perfect if you visit the tourist attractions in this city. One of the best tourist attractions in Kendari is the beaches.
Most of the people in Kendari like to visit Kendari Bay, or it is famous as Kendari Beach. Once you visit Kendari, it is a must to consider these Top 20 Things to Do in Kendari, Southeast Sulawesi Indonesia. They are worth trying!
However, there are some other famous beaches you can find in Kendari. They are as beautiful and amazing as Kendari Beach. Here are the 5 worth-visiting and best beaches in Kendari. Check them out!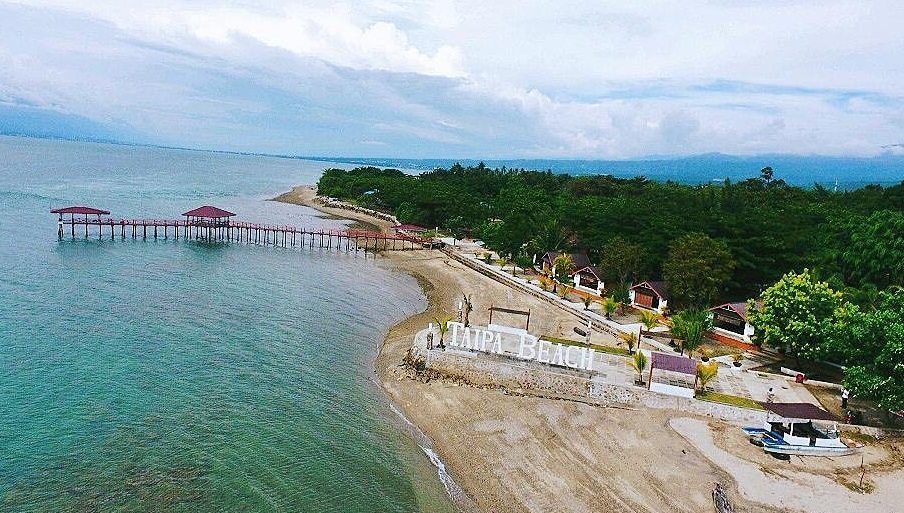 Taipa Beach is located in Lasolo sub-district, South East Sulawesi. It is 70 km away from Kendari. The beach is famous for having some kinds of mangoes that grow here.
You can visit this beach during the season of harvesting mangoes, and you will be able to enjoy various kinds of mangoes, such as Harum Manis, Golek, Hiku and Tiger mangoes. Because of this reason, this beach is named Taipa, which means mango in local language.
Mango is not surely the only reason for visiting this beach. This beach has a beautiful view. The view is sloping slightly so the tourists are able to swim safely here. Along the waterline, you will be able to find some small crabs too! If you don't like swimming, you can also do rock climbing behind this beach.
While climbing the hill, you will also pass across the bat cave. Try going to the top and you will be served the amazing view of the sea and the beach.
Another worth-visiting beach in Kendari is Nambo Beach. Nambo Beach is located in the Nambo village, Kendari District, South East Sulawesi. It will take around 8 miles from downtown Kendari. This beach is not widely known yet, as there are only local people who often visit this beach.
However, never underestimate this beach. Because there aren't many people visiting this beach, the beach atmosphere becomes really calm. The weather is cool and you can enjoy the white and clean sand.
Along the shoreline at this beach, you will see many coconut trees. These coconut trees will provide comfortable shade when the sun hits.
Moreover, you can also enjoy drinking coconut water as there are many young coconut sellers along the coast. Lastly but not least, this beach will also give you the perfect spot for enjoying sunset and sunrise.
Toronipa Beach, the beach in Kendari which has brownish sand, is located in Soropia District, South East Province. This is considered as one of the South Sulawesi's best tourist attractions. This beach is really clean as there is no trash scattered in this area. The unique thing is sometimes the sand will also appear white.
The beach is around 4 km long and you will also see the beauty of the nature with warm temperature. You can enjoy the shady area for resting under the trees behind this beach. Many tourists often swim and play in the water while they're on the beach.
The name of the beach is derived from Bugis Language, which means nipa tree. That's why when you enter the gate, you will find some nipa trees. The combination of the trees, waves, nature scenery and white sand creates a very stunning and beautiful landscape. No wonder, it often becomes the perfect object for photography.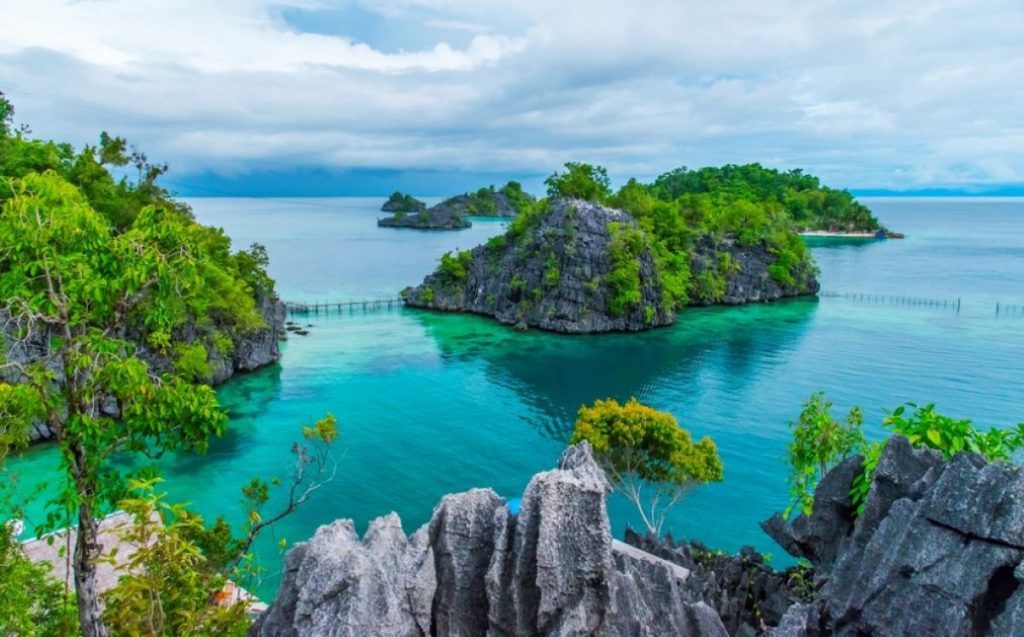 Another perfect beach you can visit in Kendari is Labengki Beach. Labengki Beach is often considered as the miniature of Raja Ampat in Papua. You might also want to read The Explanation Why Raja Ampat Is Famous.
There are 5 big islands along this beach and you can enjoy exploring the 5 islands. The islands are Small Labengki, Alnamira, Mauang, Tukoh Kulau and Big Labengki islands.
You will never regret visiting Labengki Beach for sure! The clear water with the green tosca lagoon is one of the perfect features of this beach. The lagoon is surrounded by pointed corals and it becomes one of the attractions as well.
The grayish black corals will make perfect combination with the green tosca water. One more thing, if you enjoy fishing, you can also try fishing here.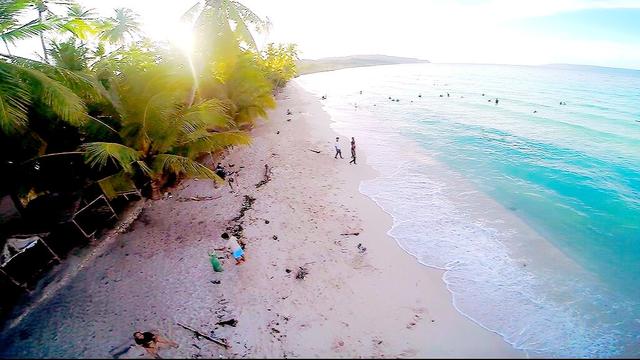 Nirwana Beach in Kendari will surely give you an amazing view. The perfect combination of the blue sea and the white sand will never make you regret visiting this beach.
The tourists can enjoy some water activities, such as snorkeling and others. Interestingly, many people visit this beach for curing some respiratory problems. The procedure of the healing process is only by soaking your body into the water in this beach. However, this is not proved yet.
Some people also enjoy relaxing in this beach. There are some huts that they can use for relaxing and resting here. You can also rent some snorkeling and swimming equipment too! The facilities in this beach are very complete! Do you enjoy snorkeling? Put these 15 Best Snorkeling Spots in Indonesia (Mesmerize!) on your list!
Not far from Kendari, you can also explore some areas in Sulawesi island. Take a look at these 10 Must-Visit Tourist Attractions in Pinrang, South Sulawesi and 7 Beaches in North Sulawesi to Enjoy the Beauty of the Ocean. Sulawesi is full of beaches and other breathtaking tourist attractions. It must be put on your list!