Sumatra, Java, Kalimantan, Sulawesi and Papua are a few islands in seventeen thousand islands in Indonesia. There are many tourist attraction across those island that is known locally and internationally, since tourism is an important component in Indonesia.
Nature and culture are major components of Indonesian tourism. Tourist attractions in Indonesia is being developed over the years, including in Sulawesi.
There are marine tourism in Southeast Sulawesi but let us see a city in Southeast Sulawesi which is Baubau. This city has plenty of tourist attractions, we can see in our list of 13 Tourist Attractions in Baubau.
1.Buton Fotress
This fotress is widely known as Benteng Keraton Buton, located in the city of Baubau. It was built in the 16th century by Sultan Buton III named La Sangaji, which obtained awards from the Indonesian Record Museum (MURI) and the Guinness Book Record in 2006 as the widest fort in the world with around 23,375 hectares.
The fort has a unique shape build from limestone, it was the best for at the time since it was on the hilltops which is quite high with fairly steep slope.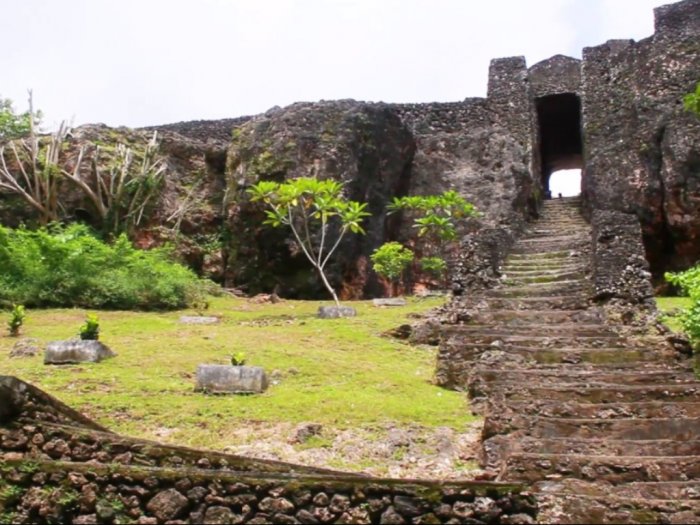 2. Nirwana Beach
Nirwana means heaven, this beach reflects it with white sand and clear bluish sea water. One of the best beach shades can be seen here, it is also one of the spot that is visited by tourists.
The beach is fit for swimming or diving, international tourists usually takes photo shoot of the underwater beauty and of course there are a few spots to witness the sunset and sunrise. Beside Baubau there are beaches in North Sulawesi that you can visit.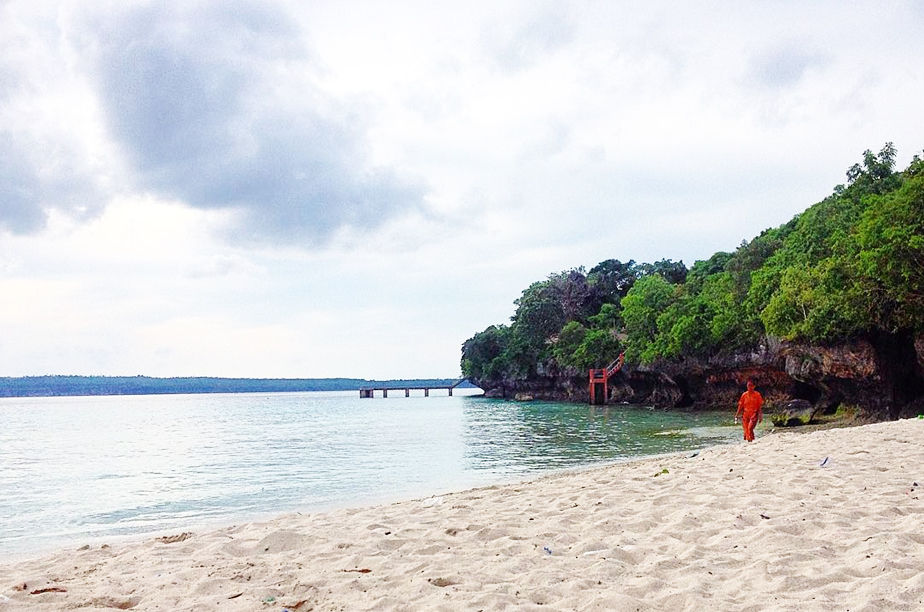 3.Baadia Fortress
Another fortress on our 13 Tourist Attractions in Baubau is Baadia Fortress, it was built by Sultan Buton XXIX and has an area around 4389 square metres. This fotress is located on the south of Buton Fortress, it is build from coral reef and reputedly mixed with egg whites.
The fotress was build as a defense on the south side from the pirates as well as other attacks on the south side of Buton Fortress.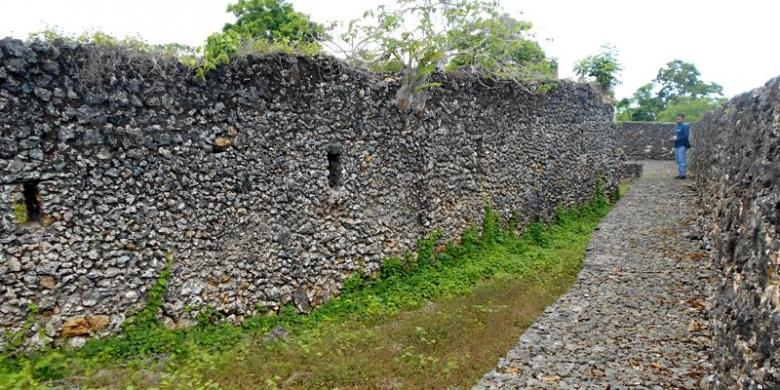 4. Lakeba Beach
This beach is located in Keluarahan Sulaa, it has been a great tourist attraction for the locals and foreign tourists. Just like other beaches in Sulawesi, it has white sand and still a clear sea water. A wooden pier jutting into the sea is built by the management, which makes you feel much closer to the sea.
Lakeba Beach is also a place for fisherman activites, so you can see them when going into the sea. Moreover this beach has a complete facilities like children play ground, banana boat, jet ski and parasailing. There is no fee to enter this beach but on the weekend there is citizen dues for Rp 2000 per person.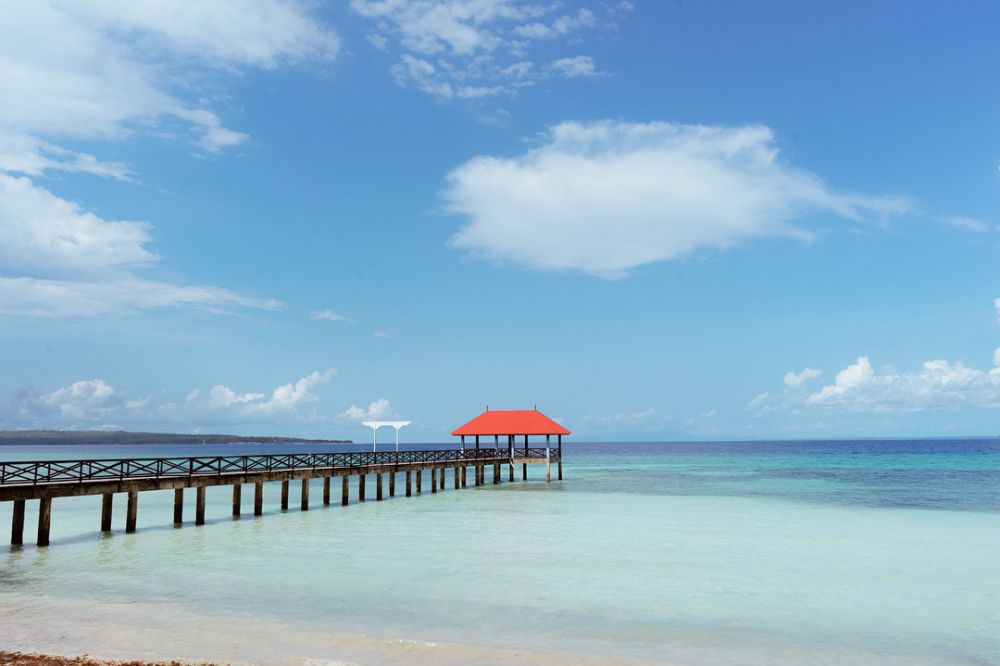 5. Masjid Quba
Mosques in Indonesia is sometimes made as a tourist attractions like Masjid Quba. This mosque doesn't look like the usual mosque, more like a house from the outside. Despite that fact, Masjid Quba is one of the oldest mosque in Baubau, it was built in 1826 during the Sultan Buton XXIX.
Around this mosque there is a graveyard, where Sultan Buton XXIX is buried there too. This mosque is located in Kelurahan Baadia, where it is not too broad and the mosque is supported by four pillars.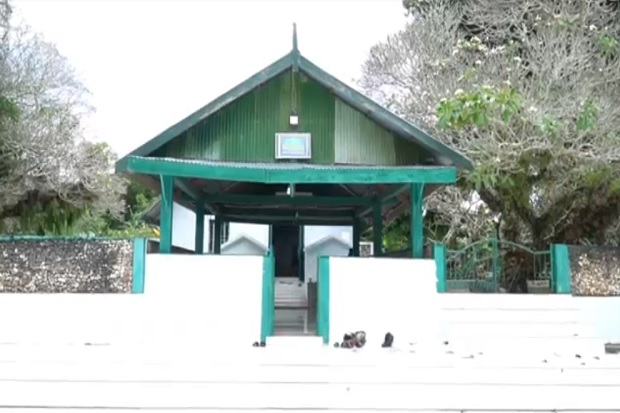 6. Cagar Alam Wakonti

Sanctuary is spread across Indonesia, Cagar Alam Wakonti is one of them which is located around 6 KM from Baubau city center. Beside its lovely nature panorama, this sanctuary can be used as a research site since there are a variety of rare trees, wild orchid and rare animals.
A famous rare tree is known here called Pohon Loreng because it has a color of the army uniform. Not just in Southeast Sulawesi you can also find tourist attractions in Central Sulawesi, you can see it on things to do in Palu.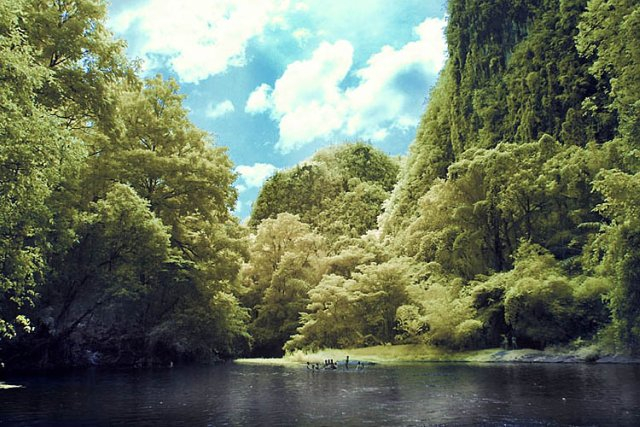 7. Pemandian Alam Bungi
The area of this natural baths consists of natural attractions, forests, river, and waterfall, this means that in one trip you can enjoy a lot of tourist attractions. This beautiful nature baths is located 30 minutes from the city and then you have to track along the river around 3 hours to reach the center of the waterfall.
Listening to the different species of birds chirping along with the jingling of river water and the nature scene you can enjoy while tracking on the footpath that is still natural.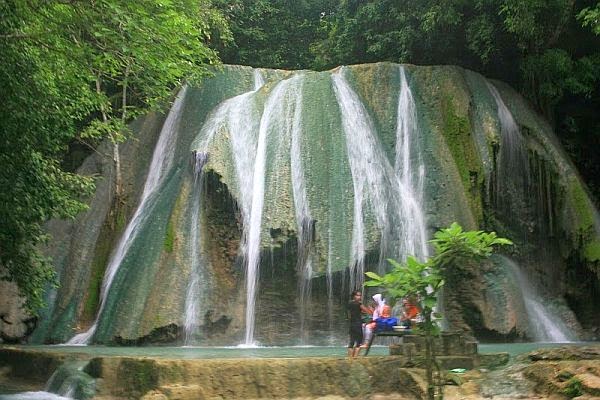 8. Bukit Kalampa
Bukit Kalampa is the nature attraction on the hills which is located in Keluraha Lipu that is around 7 KM from downtown. On top of the hills there is a little fortress, where you can see the beautiful panorama.
This nature attraction has a fresh air and it would be a shame to missed it. This is a perfect place for tourists who searches for gorgeous photo spot in the open nature.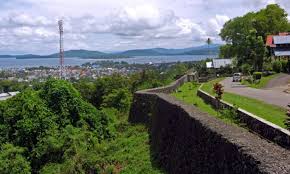 9.Air Terjun Samparona
Air Terjun Samparona is located in Desa Lipumangau, where you need extra energy to visit it since it can only be reached by foot. Despite the tracking effort that needs to be put in, it is all worth it to see the beautiful 45 meter high of waterfall.
Along the way to the waterfall there are many pine trees and it has become a favorite photo spot. The entrance fee for this tourist attraction is Rp 10.000 per person and parking fee of Rp 20.000 for motorcycle and Rp 40.000 for cars, please note that this fare can change according to the management.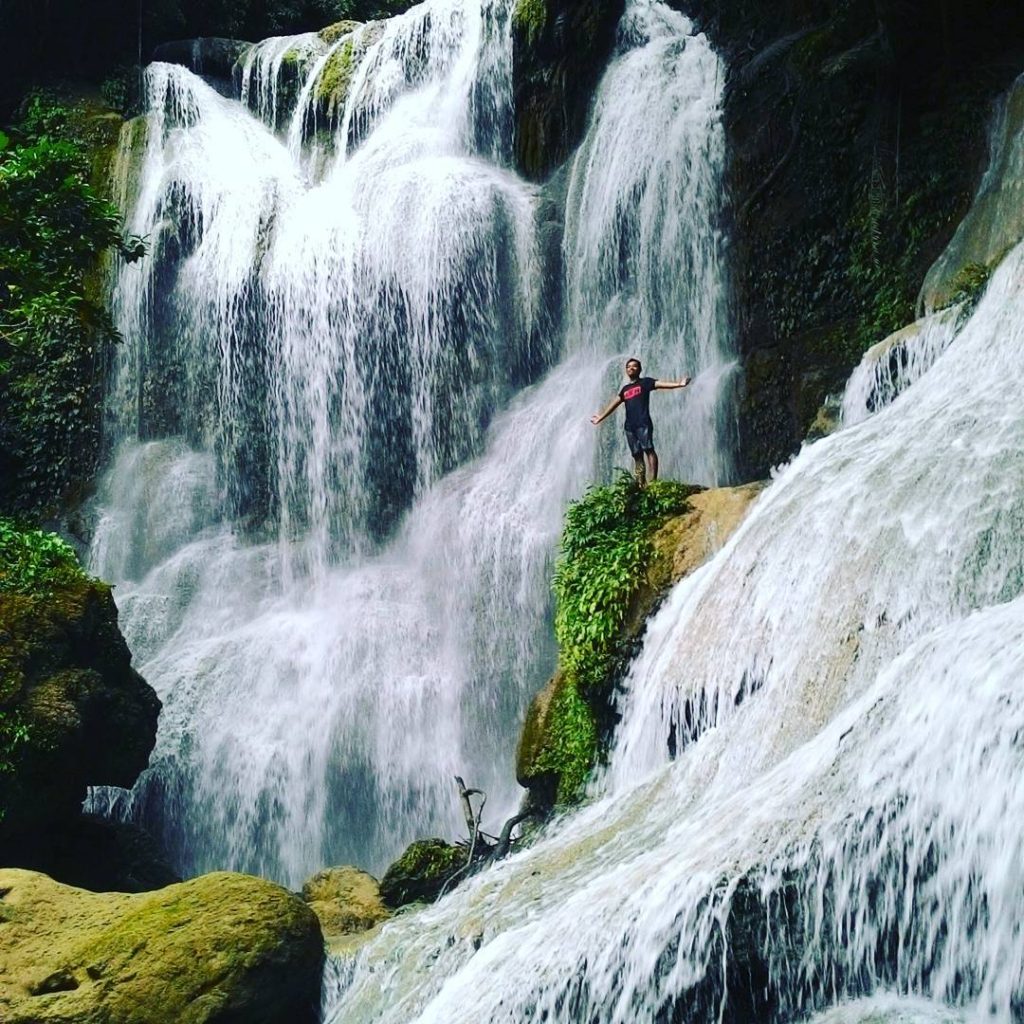 10. Air Terjun Lagawuna
The next on our list of 13 Tourist Attractions in Baubau is another waterfall, located in Kelurahan Karya Baru around 24 KM from downtown Baubau. Just like Air Terjun Samparona, to reach the waterfall you need to track around 4 KM.
The beauty of the nature is represented by the melodious bird chirping. Tourists can come enjoy the existing nature and feel calm here.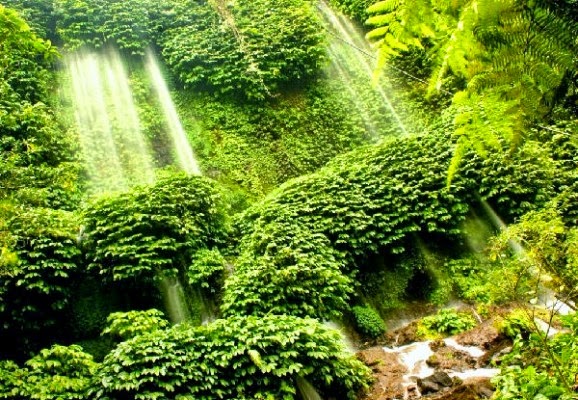 11. Gua Kaisabu
Gua or cave is the next interesting attraction, Gua Kaisabu is a Karst cave that is located in Kelurahan Kaisabu, around 10 KM from Baubau city center. If you love rock climbing then this place is perfect, to reach the mouth of the cave visitors need to climb steep cliffs.
The effort to reach it is paid of by the scene sculptures and naturals ornaments which is a the hidden beauty. If you are intrested in cave there are caves in East Java that you can visit.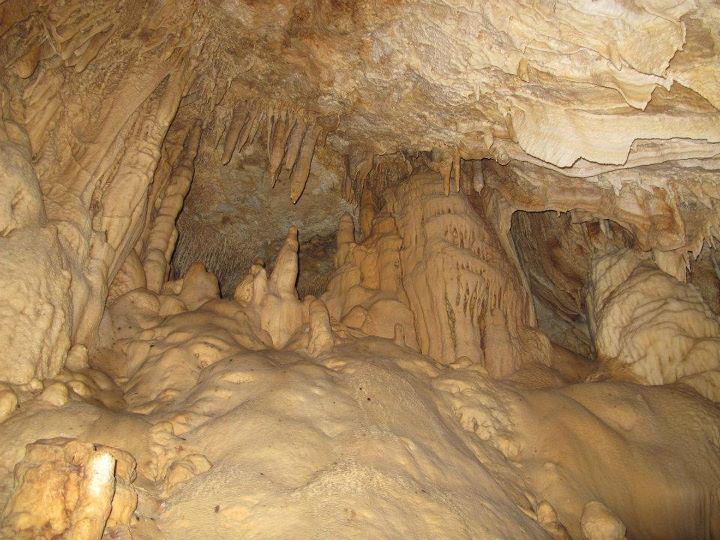 12.Pantai Kamali

The last beach on this list of 13 Tourist Attractions of Baubau is Pantai Kamali, located in the heart of Baubau city. This beach is where the locals gathers with their loved ones, there is a big dragon statue which is the icon of Baubau.
The west side of the beach is for parking lot and streets vendors, the middle of the beach is where the dragon statue is located whereas the east side of the beach is also an area used by street vendors at night. The view of Selat Buton alongside with the gorgeous beach creates a personal experience for each visitors.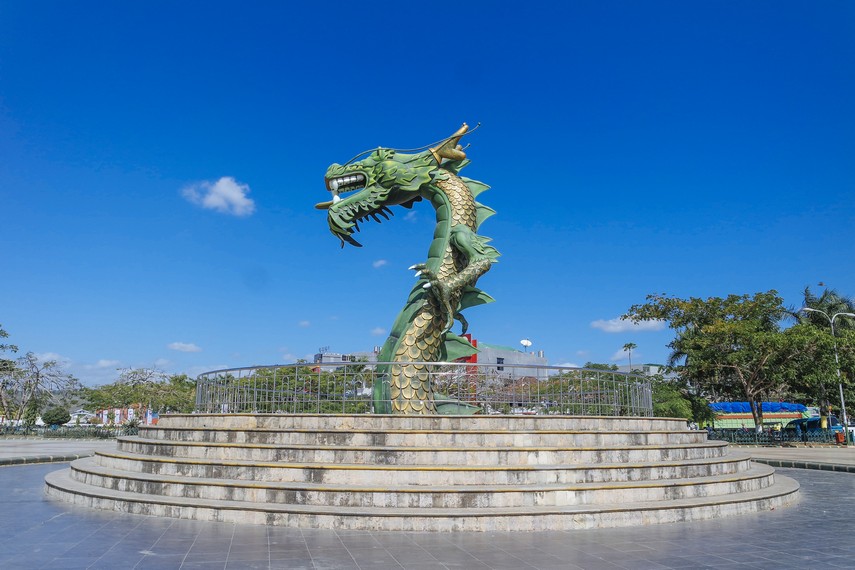 13. Pemandian Kelapa Gading Ngkaring-Ngkaring

This an alternative tourist attraction for the locals, located in Kecamatan Bungi, it is built by Nyoman the local of Ngkaring-ngkaring. Desa Ngkaring-ngkaring is a transmigration area for Balinese, when you enter the village it feels like in Bali.
We can see the view of paddy fields that are spread out, you can enjoy the freshness swimming in the pool with a natural water source that is absolutely clear.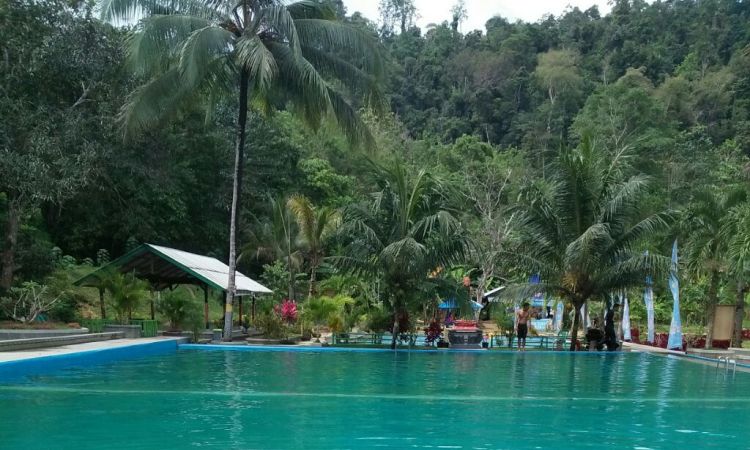 For the most part the 14 Tourist Attractions in Baubau are all still very natural and can be more developed by the government. This city that is located on the southwest coast of Buton island is popular because of the Buton Fortress, so then other tourist attractions also obtained visitors and tourists to visit it.
Now we can say that Baubau is a city that is worth to visit in Indonesia for its natural tourist attractions. You can see reasons why you should visit Sulawesi to plan your trip.