Have you ever visited the famous city in West Java province called Bandung? It is one of many beautiful cities in Indonesia that you may visit. The culture, arts, and culinary are always top there. Especially, you can also enjoy visiting those beautiful attractions as mentioned in the things to do in South Bandung.
The interest to visit this particular city keeps increasing alongside with the development of the city itself. Every year it grows better. Thanks to the responsible people for developing the city, Bandung is included as the most known city for hangout and vacation. But, even though it has all things like things to do in Bandung for 3 days, the question "Is Bandung Worth Visiting?" still remains. See the answer below.
1- Interesting Attractions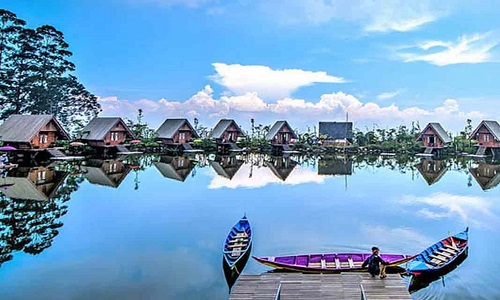 Aside from having a title as Kota Kembang or City of Flowers, people all around Indonesia would be interested to visit it because of those interesting attractions. Bandung city has so many kinds of attractions, starting from attractions that most suitable for the kids and also teenagers. Because of this first point alone, Bandung is worth to visit.
2 – Unique Spots
In the hands of the government, Bandung was turned from a usual city to a colorful one with so many features that all of them like. Aside from having the best halal places to eat in Bandung, Bandung city also equipped with the other features. The most notable one is the parks. Each of them has different goals and target, so find the one that suitable for you.
3 – Having a title as The Creative City by UNESCO
Bandung was included inside the creative city network by UNESCO in 11 December 2015. To be included in such community, some indicators should be met, like having the government commitment, having a creative economy committee, and also having an education and business organization in the design field. The title itself is proof that Bandung itself is a city that uniquely designed.
4 – Heaven for culinary
Have you ever tasted the delicious and legendary Batagor Bandung? If so, then more are waiting for you in the city of Bandung. Bandung is known as a heaven for culinary. Many people all around Indonesia are interested to visit the particular city just to enjoy all the foods there, especially they also come at such affordable prices. Besides the snacks like Batagor Bandung or Siomay Bandung, you can also try the other traditional cuisines as well, which is so delicious both in the taste and price.
5 – Shopping!
Besides enjoying all the unique things in things to do in North Bandung, you can also enjoy the city of Bandung for shopping. In Bandung, you can get stuff with affordable price and the highest quality possible. There are particular locations known as areas for shopping like Dago Street, Martadinata Street, Cibaduyut, Pasar Baru, Pasar Kosambi, and more. Buy the unique stuff as your personal belongings or souvenirs.
6 – A lot of affordable hotels
Aside from all those things in "Is Bandung Worth Visiting?", the one that is most favorable to tourists is about the price of hotels. They don't need to be confused when finding a place to rest, because Bandung has so many of them with affordable prices. You can choose from the standard hotels, which are good enough for tight-budget tourists.
7 – High historical value
You know, there are about more than six hundred old buildings all around Bandung. Most of them are more than one century old. The city government made a good decision to take good care of them by turning them into cultural heritages so all the tourists can still enjoy their true forms after all these years.
8 – Romantic city for honeymoon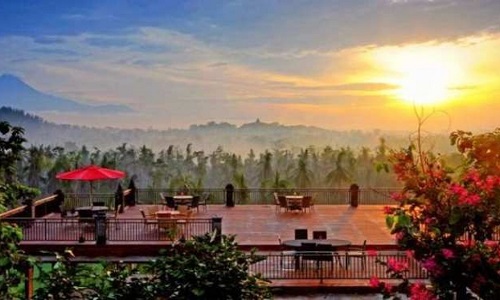 Aside from Lombok and Bali, Bandung can also be a very nice place for having a nice memorable honeymoon. You can enjoy the things in what to do in Bandung for 1 day, by first visiting the street of Asia Afrika, walking together while holding hands and seeing the glimmering lights. Enjoy the sunrise at Moko Hill, visit the Hutan Raya Park for calming during the day, and finally chilling in Kawah Putih. All can be done in a day or two. And of course, the price of your honeymoon can also be more affordable. And yet, it still a remarkable and memorable journey for you two.
9 – Sundanese Culture
Interesting thing about Bandung city is the culture. It's a city with thick Sundanese culture. You can see people still talking with their own Sundanese traditional language. You can also visit the popular cultural place in Bandung city, like Saung Mang Ujo for example. It's a fun and addicting place with the show that performed by the kids and more of that. The event also has a moment where the audiences asked to perform a musical sheet with them by using a traditional instrument called Angklung. It's a really fun thing.
10 – The Hot Springs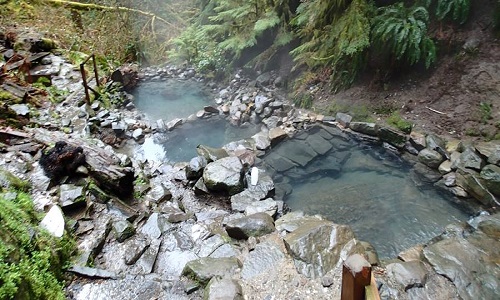 Have you tired already? Then go chill down at the hot springs in Bandung. Because of its location, the city is granted with some enjoyable hot springs. You can soak your body there, calm your mind while hearing the voices of nature. The beautiful green landscape will clear your mind as well. So, what are you waiting for? Come visit them while you have the chance.
With those points above, the answer to "Is Bandung Worth Visiting?" is yes. Bandung is an overall good city to live remembering the aspects that keep the city more special than others. So, if you have a plan to go to Bandung, please do. It'll be an interesting journey.
Amazing Places in Bandung