Holiday is a very much-awaited thing by people. many people lack the time to spend their lives this is usually due to work. If you have free time to take a vacation use as good as – point. Vacation destination to make your mind and body better after a day you use to work and move. There is one city you must visit when you are in West Java. Bandung city is the answer.
Bandung is the capital of West Java which has many special places. Bandung city is famous for various names. Famous for the city that has the best culinary for snacks, famous for the city that has beautiful tours. Lots of designations for this one city. If you had the opportunity to visit Bandung, what would you do there? For a city that is not enough only 1 day. You can be within 2 to 3 days to be able to see the beauty of the city. what are you doing in Bandung for 3 days? Here are all the best things to do in Bandung for 3 days!
You may also read:
Within 3 days, things you can do in Bandung are:
1. Day 1: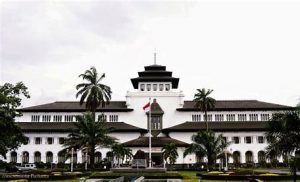 Best things to do in Bandung for 3 days? On the first day, you will travel where. On the first day you can down the city of Bandung first, as see the circumstances surrounding the city, visit some tourist attractions in the city center, visit the square.
Why on the first day is suggested to walk the city of Bandung? It aims so that you can be more familiar and familiar with the city of Bandung. So in 3 days you are in the city you do not feel awkward. Go to public places like museums, squares, game rides. You can also try to chatting with the people of Bandung, so you can be more familiar and know each other. The place that you must visit is Gedung Sate.
Gedung Sate is an icon of Bandung, of course you already know about this. If there is an event held at Gedung Sate you should come to the event. in Gedung Sate you can find out how the history of establishment and how the city of Bandung can still exist. Location Gedung Sate is located in the middle of the city, so it is not difficult to find. Precisely located on Jl. Diponegoro No. 22 Bandung, West Java. Surrounding Gedung Sate is a lot of street vendors who sell, if you feel hungry you do not need to worry to find food / snacks. On this first day try to familiarize yourself with the city of Bandung.
You may also read:
2. Day 2: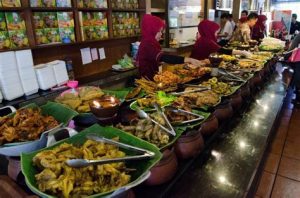 After the first day you have passed smoothly. You also already know how the city of Bandung, the flow of traffic, route the way to various places, continue on the second day. On this second day you can explore more deeply the city of Bandung, as you can taste the culinary – typical culinary Bandung such as batagor, cireng, and others – others.
In Bandung a lot of restaurants or stalls selling batagor and cireng it. try to ask the community around where to eat batagor and cireng are highly recommended. Culinary tour on the second day in Bandung is highly recommended, because on the first day you've been around Bandung and have seen where culinary places and tours that you can visit the next day. Indeed, in a day will not be enough time to be able to taste all the culinary in the city of Bandung. However, you need to try some culinary that is typical of Bandung. So, you do not feel the loss of a vacation to the city of Bandung.
Tips, find a place to eat that was kept clean. Cleanliness number one. If you ignore the food hygiene, you may get diarrhea and you can not continue your vacation the next day.
In addition to trying the snack, you can also try heavy foods typical of West Java, especially typical Bandung. It feels incomplete if you have not tried all the food in Bandung. Do not forget to keep the food hygiene priority because it will be very influential in your body. That's the greatest best things to do in Bandung for 3 days!
You may also read:
3. Day 3: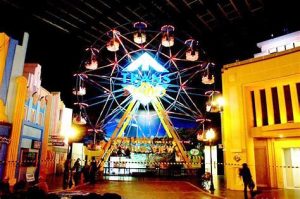 After the first day you browse the city of Bandung thoroughly and on the second day you've tasted a variety of foods from snacks to heavy meals in Bandung, on the third day or the last day you are in Bandung, you can be satisfied – happy right and have fun in this city before returning to my hometown. You can visit some rides games in Bandung, for example like Trans Studio Bandung.
Of course many people who already know with this Trans Studio. Trans Studio is the same as in Makassar. What distinguishes only its extent alone. Trans Studio located in Bandung has a smaller area than in Makassar. After that you can visit Upside Down World in Bandung. Upside Down is already in various cities of course you are familiar. You can befrfoto – photos with items that are reversed, so that when viewed the results of the photograph will have a different dimension and very interesting. Entrance to Upside Down World is quite expensive, so you need to bring enough money to get into this place.
In addition to the rides game in the city center, you can also visit natural attractions in Bandung. Already many who know that Bandung has a million natural attractions are very beautiful. Nature tourism you can visit the Farm House Lembang, located far from the city center, but in that place you can find a very remarkable view for your photos. in addition, you can also visit De Ranch which is also located in Lembang. At De Ranch you will be taught to milk horse. You can also learn the right riding. In addition, you will get a free welcome drink. Very interesting is not it.
3 days in Bandung is not a long time. Especially if you want to visit all tourist attractions in Bandung. However, do not worry. If you visit a quality tourist attractions, your vacation will feel exciting and different.
After knowing what you can do for 3 days in Bandung, what do you think? Take time and take your time to take a break for a moment to refresh your body and mind with friends, friends, relatives or your family. Have a good vacation!