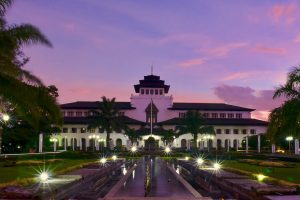 Bandung is a city in West Java which is popular as a holiday destination. Certainly you will have lots of things to do in Bandung with family.
Located in the mountains, Bandung has a cool air and beautiful scenery. There are several things to note so that your holiday in Bandung runs smoothly. Let's see the practical tips for travelling to Bandung ..!
1. Avoid Peak Season
Every weekend, Bandung is always crowded by visitors from Jakarta and the vicinity.  It is common to see traffic jams over the weekend.If you want to be more comfortable, come to Bandung on weekdays. You will not meet the traffic jams and of course you will get cheaper hotel rates.
2. Transportation
There are many options to go to Bandung. You can board a plane, train or car. Sometimes airlines give promo tickets that should not be missed.
Driving a car is also a good choice. All roads to Bandung are in good condition. You will be entertained with breathtaking scenery along the way.
3. Find Alternative Route
Pasteur toll road is the first choice to go to Bandung. No wonder there is often a queue of cars at the Pasteur exit gate.
There are still other alternatives to go to Bandung. You can enter Bandung through the exit gate of Pasir Koja toll road, Kopo toll road, Buah Batu toll road or Mohammad Toha toll road..
4. Book Your Hotel via Internet
There are various hotels in Bandung, ranging from budget hotels to five star hotels. Almost all hotels are located near the city center.
It is better for you to book the hotel through reputable sites such as Agoda.com or Traveloka.com. They often offer promo rates that you can not get if you go show. You can not miss an opportunity like that. By the way, if by chance you stay at the Hilton Hotel, there are several things to do near Hilton Bandung.
5. Make Travel Plan
Bandung is full of attractions. Some are fit for family, some are perfect for shopaholic, some are a rising attraction and so on.
Therefore you must decide from the beginning where you are going to.This will prevent the debate in the car to determine the destination so your time will be more effective. Good planning will make your holiday run smoothly. 
6. Know the Area
Most people think Bandung only consists of one region. In fact Bandung is divided into three regions, namely the city of Bandung, Bandung regency and West Bandung district.
It would be better for you to find out in advance all the information about the place to be visited. That way you will avoid unpleasant surprises. There is no harm in preparing your trip as well as possible.
7. Use GPS
In general, roads in Bandung are not as wide as roads in Jakarta. Therefore if you take the wrong turn, it will be difficult to turn back.
Use GPS to guide your journey. Fortunately, nowadays all smartphones have GPS. Just make sure you have an active data package. Or at least bring a map.
8. Find Alternative Attractions
Popular attractions will always be crowded with visitors, especially those that are on the rise on instagram. Nevertheless, the crowd might make some people feel uncomfortable.
You can try to visit other attractions that are not mainstream. Some of them are Dago Pojok Creative Village, Sablon Tourism Village and Cihampelas Terrace. 
9. Shopping at Factory Outlets
Bandung is the nest of Factory Outlets. Here you can buy clothes with the latest trends at affordable prices. Besides Factory Outlets, there are still other shopping destinations in Bandung.
Factory Outlets do not only sell clothes. They also have cozy cafes to hang out. In fact many Factory Outlets have unique designs that make them an instagramable spot.
10. Buy Souvenirs
It is an obligation to buy souvenirs during your vacation in Bandung. There are many options for souvenirs, from t-shirts to cakes. No wonder you will be confused to decide what to buy in Bandung.
The t-shirt that says "I Love Bandung" is a common souvenir. If you want a simpler souvenir, you can buy typical Bandung food such as Batagor Kingsley or Molen Kartika Sari. Some might say souvenirs for friends or relatives do not need to be expensive. The important thing is you give them sincerely.
More practical tips for travelling to Bandung
11. Take Time for Culinary Tour
Bandung is famous for its delicious food. You'll be surprised to find out how much weight you've got on your way home.
Some of the typical Bandung dishes that must be tried include Surabi Enhai, Batagor Kingsley, Mie Kocok Mang Dadeng, Kupat Tahu Gempol, Es Cendol Elizabeth, Combro Ma Iying, peuyeum and cireng. Undoubtedly you have many things to eat in Bandung.
12. Wear Comfortable Clothes
Because it is located in the mountains, Bandung has a cold weather. At night and dawn, the temperature can be around 20 degrees Celsius.
Bring a jacket or sweater that can give you warmth. At noon the temperature in Bandung is almost like any other city, ranging from 27 – 30 degrees Celsius. So keep a casual outfit. If you want to look stylish, Bandung is the right city. You'll see most people on the streets look cool.
13. Learn a Few Sundanese Words
It's good for you to learn some Sundanese words to interact in Bandung. Some words like excuse me (punten), thank you (hatur nuhun), yes (muhun) and no (henteu) will be very useful.
Always use polite language. Bandung people are friendly. So if you get lost on the road, do not hesitate to ask the locals. In general, Bandung people can speak Indonesian or English well. Only the accent may be different from what you used to hear. 
14. Keep Important Numbers
No one expected the holiday to be a mess. Just in case something goes wrong, you'll be grateful if there are important numbers saved on your phone.
Some of the numbers you should keep are the number of hotel where you stay, taxi numbers, tow numbers, police numbers and hospital numbers. Make sure you have enough balance to call. Also it does not hurt you to always bring a power bank or charger.
15. Always Have Extra Money
Even though you have planned your vacation well, there is always the possibility of unexpected events. It could be the car broke down, a small accident that requires hospitalization, dining in a new restaurant or buying things spontaneously.
Bring extra money for unexpected events. If you are not comfortable carrying large amounts of cash, you can take advantage of ATMs. Just make sure your account has sufficient balance.
16. Capture Your Happy Moments
Last but not least, immortalize your happy moments during your holiday in Bandung. Human memory can fade, but photos will stay forever, especially color photos stored in the cloud system.
You do not have to use a sophisticated DLSR camera. Compact camera or smartphone is good enough. Happy moments never recur. The best way to feel it again is through photos. Photos can indeed revive our memories. Time may pass, but the feeling of happiness should remain in the heart.
All right guys, those are practical tips for travelling to Bandung. Hopefully they will be useful for you.