Not only famous for the Bandung attractions, the city is also the sanctuary for the shopaholic visitors. Gift shops and shopping centers scatter around the city. Some of those are worth mentioned in this recommendation list of notable shopping destinations in Bandung that should be visited.
Here are the things to do in Bandung for Shopping:
1. Cihampelas Street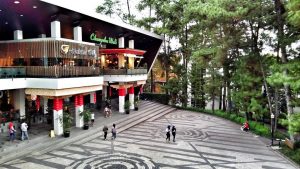 Cihampelas Street is one of the most popular shopping destinations in Bandung. The area is always swarmed by visitors who want to buy souvenirs or personal needs.
It provides various things that can be bought at low prices. Most of those are fashion stuffs like clothes, t-shirt, pants, and many more.
Thus, Cihampelas Street is the right destination if you love fashion and wish to have them all in low budget.
2. Dago Street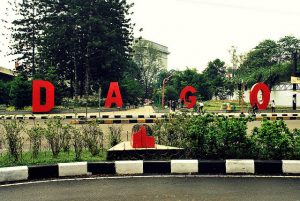 In addition to Cihampelas Street, Bandung has the well-known shopping center of Dago Street. It contains various factory outlets and distros that offer a wide range of stuff like clothes, shoes, and other fashion things.
You can also taste the unique foods that Bandung provides in the outlets and cafés along the street.
You may also visit more great destination in Bandung, here is the Things to Do in Dago Bandung
 3. Pasar Baru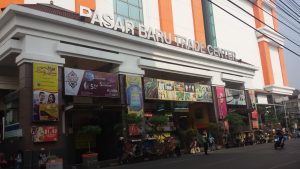 Pasar Baru is the infamous shopping center in Bandung. The marketplace is renowned because it sells things at relatively low prices. Besides of the various things that are offered, the low price is a reason for foreign tourists often come around Pasar Baru.
You may also enjoy:
4. Cigondewah Textile Trade Center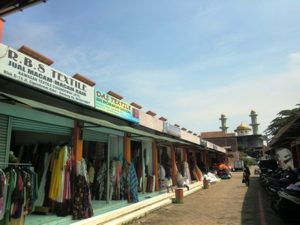 Do you hunt for fabrics? If yes, then Cigondewah Textile Trade Center your shopping destination in Bandung. Not only diverse in types and good in quality, the marketplace is also economical in price. It is located on Cigondewah Kidul Street. You will not be sorry to visit to the market in your next trip to Bandung.
You may also enjoy:
5. King Shopping Center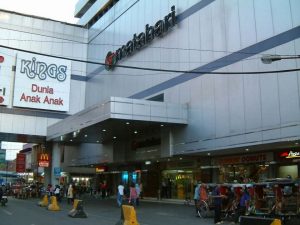 Also known as Kings Plaza, King Shopping Center is located near the town square of Bandung. The plaza is notorious for its low-priced stuff.
If you want to have a pocket-friendly shopping in Bandung, you need to come to King Shopping Center since it also offers various kind of stuff.
You may also enjoy more in West Java: 15 Cultural Things To Do in Tasikmalaya That You Will Love 
6. Bandung Trade Center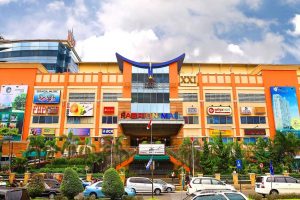 Another recommended shopping destinations in Bandung, Bandung Trade Center. It is located at Dr. Djunjungan Street, Pajajaran, Cicendo. It also provides parking area for travel car.
The mall is known to supply clothes at very cheap price. Thus, it is advised that you might want to prepare and hold tight your shopping list if you decide to visit the mall.
7. Paris Van Java Bandung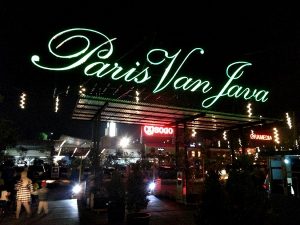 Paris Van Java Mall is located on Sukajadi Street and becomes one of the sophisticated shopping destinations in Bandung.
Famed for its ice skating ring, the mall also is also an appropriate for its culinary destination.
Since Paris Van Java is very crowded in holidays and weekends, you better visit the place in the weekdays.
8. Istana Plaza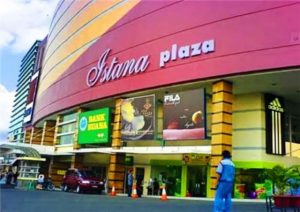 Istana Plaza can be the alternative solution if you like to sightseeing and spend your time in your shopping because it is relatively quiet place compared to other shopping center in Bandung.
The 5 floors mall is located on Pasirkaliki Street. Best things to do in Bandung for Shopping.
You may also enjoy more in West Java: 20 Best Things to do in Garut, West Java, Indonesia and Things to Do in Sumedang (Amazing Natural Charm)
9. Citylink Festival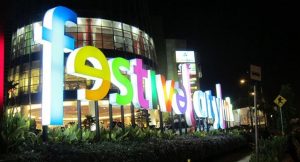 Just like the quiet Istana Plaza, the Citylink Festival is another alternative solution if you do not like crowded places. Had been closed for a while, the mall is operated again in 2010.
Citylink Festival supplies fashions, foods, and also game center. You can also book a hotel to stay overnight. Come to Peta Street, Suka Asih if you want to check it out.
10. Tamim Alley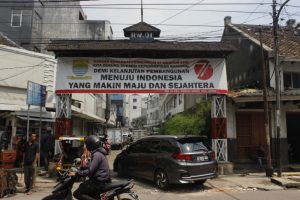 The alley that is located at Jalan Tamim, Kebon Jeruk, is also a popular shopping destinations in Bandung.
It is one of the old-time markets in Bandung. Tamim Alley sells a variety of jeans and fabrics at low prices.
This is one of many shopping destinations in Bandung Indonesia that you will surely love.
11. Cimol Gedebage Market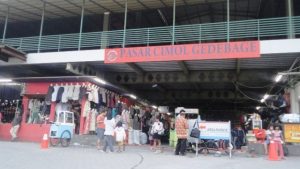 Cimol Gedebage is a flea market on Mulya, Panyileukan, which offers products in good shapes. You can bargain with the sellers here. The market sells secondhand things and household needs.
You may also visit and enjoy Things to Do In Sukabumi, West Java Indonesia and Things to Do in Cirebon, West Java Indonesia
12. Cibaduyut Street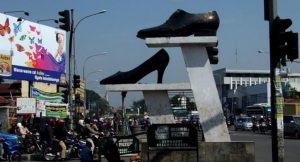 Cibaduyut Street is famously known for its shoes. You can find almost all kind of shoes in the market, including the branded ones. Cibaduyut Street sells the shoes at much lower price than the normal market price.
You might also like to visit and enjoy top 20 Things to Do in Bekasi, West Java Indonesia.
13. Palasari Market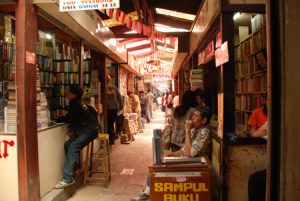 For you who want to buy books, Palasari Market is the right place for books hunting because it sells them at low price.
As in traditional market, you indeed can bargain here. Palasari Market is located on Palasari Street near Trans Studio Bandung.
This is one of many shopping destinations in Bandung Indonesia that you will surely love.
14. Pusdai Friday Market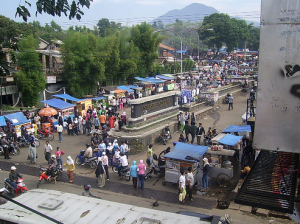 As implied in the name, Pusdai Friday Market opens once a week in Friday.
The market sells various low-priced goods from used to new ones.
If you happen to be in Bandung on Friday, come to Diponegoro Street to find it. Also, you find many traditional culinary seller with tasty and various Bandung food as well.
You might also like to visit and enjoy Top 20 Things to Do in Subang, West Java, Indonesia
15. Gasibu Seasonal Market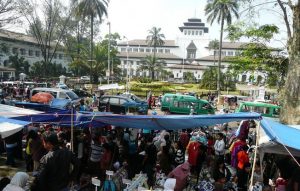 Another market that only opens once a week is Gasibu Seasonal Market. It operates on Sunday in Gasibu Field or Gedung Sate.
Come at 6.00 am to 12.00 am, and then you will see the market that sells any kind of products.
It is better to visit the market in the morning before the crowded market creates the usual traffic jam.
16. Binong Jati Knitting Industrial Center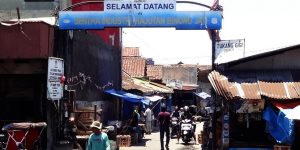 Do you like knitting or knitted products? If you do, then Binong Jati Knitting Industrial Center is the place you want.
Located on Binong Jati Street, the place offers various handmade local products from clothes, jackets, sweaters, hats, scarves, and other knitted products. 
17. Lembang Market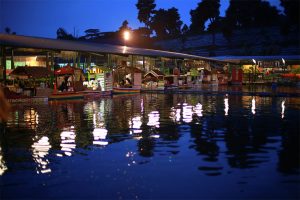 If you are in Lembang, Bandung, you must not miss Lembang Market in your destinations list.
You can get any kind of souvenirs in the market without bothering to go downtown.
The price in Lembang Market is also economical and the seller is friendly. You can bargain the products and enjoy the traditional market that you may never find in your city.
18. Kebon Kelapa ITC
Kebon Kelapa ITC is a wholesale shopping center in Bandung. Of course, you will get various products such as textile, accessories, jewelry, electronics, toys, and foods at low price. You are also allowed to buy single item if you prefer so.
19. Nata Alley
Nata Alley is one of the shopping locations that can be found in Kopo Sayati area in Bandung. The market sells clothes at the extremely low price because the clothes are the rejected export products. You do not need to worry about the quality because the clothes in Nata Alley are sold in the good shapes.
20. Bandung Electronic Center
Bandung Electronic Center is located at Istana BEC, Purnawarman, Babakan Ciamis, Bandung. It sells various electronic devices like hand phones, televisions, laptops, and other household electronic equipments. Bandung Electronic Center sells the electronic products at relatively low price.
Those are the recommended shopping destinations in Bandung that you can visit to complete your vacation. Hope the list can help you to decide the suitable places for your shopping time in Bandung. Happy shopping!