West Nusa Tenggara never disappoints its tourists as this province has a lot of amazing and incredible tourist attractions. Just mention Lombok Island and Sumbawa. They give the tourists various options of outstanding attractions, both the natural ones and the cultural ones.
The beauty of the landscapes gives pleasant memory to the tourists visiting it. If you visit Lombok, get to know things to do in Lombok with family. However, aside from Lombok Islands and Sumbawa, West Nusa Tenggara also has Dompu.
Dompu is a regency in West Nusa Tenggara which also has some amazing tourist attractions. One of the best attractions in this area is the beaches.
Dompu has some outstanding beaches that will give the tourists pleasant experience. Let's get to know these 3 beautiful and breezy beaches in Dompu, West Nusa Tenggara.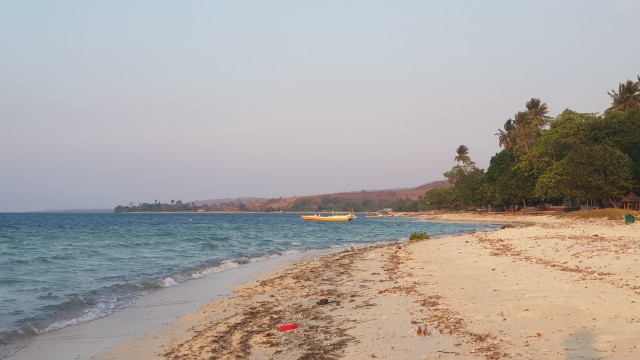 The first well-known beach in Dompu is Kilo Beach. This beach is known for having an exotic white sandy shoreline. It is very pretty and has soft texture. The sea also has calm waves that are pleasant to enjoy.
Despite the beauty of this beach, unfortunately, there are some irresponsible tourists who throw trash everywhere. There are many tourists visiting this place and the local government has some issues on its maintenance and cleaning.
The soft texture of the sand is one attractive point of this beach. It provides comfort to the tourists while conducting beach walking. Tourists will also be able to enjoy the stunning sea scenery while walking too!
The crystal clear and calm sea water is very astonishing. Interestingly, tourists will also be able to see fishes clearly from the shoreline. They can also swim and enjoy snorkeling to see the beauty underwater scenery.
Do you know snorkeling spots in Indonesia? If you love snorkeling, make sure you put one of those in your list!
Some other fun activities can also be done here. Visiting the nearby pier and go fishing are the examples. There are also some villagers who are willing to lend you the fishing rod in case you don't carry one. Lastly, camping here is also great.
There are some good spots along the shoreline where tourists can build their tent. The locals are really friendly too! At night, tourists will be able to enjoy a merry nuance with their friends or families and grill some fishes under the moonlight. This will surely be an great and unforgettable experience, won't it?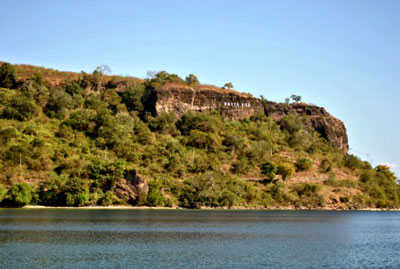 Rasta Kilo Beach is located near the border between Sumbawa and Dompu Regency. This beach is exactly located in Kramat Village, Kilo Sub-District. Though this beach is not really popular, it doesn't mean that it is not recommended.
It will be perfect for those people who want to enjoy peaceful holiday as there aren't many people coming here yet. Most people drop by this beach after visiting the neighboring spot called Rasta Peak. Won't it be great to visit two amazing tourist attractions at the same time?
As there aren't many people coming to this beach, this beach looks peaceful and quiet. The beach soothes the tourists' mind and gives comfortable and pleasant stay for sure.
Along the shoreline, tourists will be able to enjoy the white sandy landscape featuring some pebbles. Make sure to wear comfy footwear while conducting beach walking. The other good thing about this beach is tourists can swim as the waves are calm.
While staying in West Nusa Tenggara, make sure to put these things to do in West Nusa Tenggara in your itinerary.
Wadu Jao Beach is located near Sumbawa Regency and becomes a good spot to spend a pleasant vacation with families or friends. "Wadu" means stones while "Jao" means green. That's why the beach's main feature is the presence of big green stones and cliff.
Many people come to this beach for photography and sightseeing as they are amazed by the landscape and the beauty of the beach. Visiting beaches is also listed as one of things to do in Sumbawa, Indonesia.
Regarding to the beautiful green stones, the locals said that the stones are called Tufaan. Tufaan are made of quartz and olivine crystal sedimentation. Another interesting feature about this beach is its soft brownish sandy shoreline along with small waves.
Tourists will also pass through shallots farms along the way to the beach. Hence, many tourists take pictures in this spot as it gives good background in the photography.
Many tourists often come to Wadu Jao Beach to play on the shoreline. They conduct beach walking, building sand castles and beach sports. One important thing about the shoreline is the texture of the sand is not that soft, so they have to wear comfy footwear while doing those activities.
One disappointing thing about this beach is no one is allowed to swim in the sea or even get into the water as the waves are too strong. That's why, parents who come with kids should supervise them carefully.
Wish to have relaxation? Don't worry as there are many gazebos that can be used freely. Just bring some food and enjoy it with your family or friends. While you are in West Nusa Tenggara, make sure to consider things to do in Sumbawa Besar Indonesia.