Sumbawa is located to the east of the famous Lombok Island. Though Sumbawa is less famous than Lombok, it has lots of interesting and magnificent tourist attractions. Tourists visiting Sumbawa will be amazed by the excellent surf and incredible waves, sandy beaches and wild terrain.
Due to these reasons, most of the tourists coming here spend their time to surf and dive. Beides visiting beaches, there are some more things you can do just like mentioned in things to do in Sumbawa Indonesia.
Sumbawa is known to have some famous beaches where visitors or tourists can spend their time exploring the beach itself, surfing with the great waves and even going underwater to see the amazing sea creatures. Here they are the 3 gorgeous beaches you can find in West Sumbawa, West Nusa Tenggara.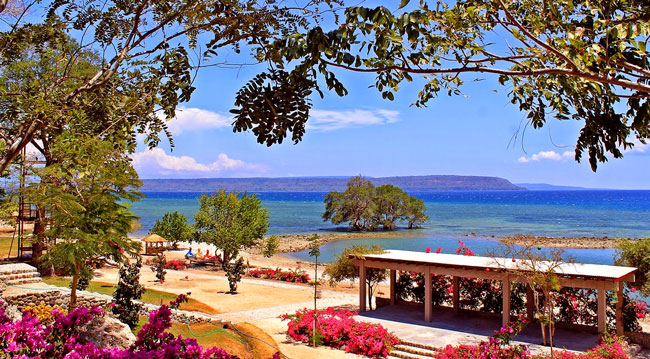 Ai Loang Beach is one of the most beautiful beaches located in West Sumbawa Regency. In the past, people used to call this beach as Lamona Beach. This beach is located in Penyaring Village at North Moyo Sub-District.
Ai Loang Beach is really popular among tourists daily due to its neat landscape and pristine environment. Many tourists don't hesitate to return to this beach during holiday. This beach is also located strategically near Tanjung Menangis and other famous vacation spots.
Ai Loang Beach has some features that make it gorgeous, such as white sandy shoreline, calm waves and milky blue sea water. Many tourists enjoy doing some water sports here like swimming and snorkeling. The rocks residing neatly on the shoreline are also the other features this beach has.
It is also shady to stay along the shoreline as there are several trees residing in the area. Tourists can also enjoy the sunset here! It is incredibly beautiful! Not far from Sumbawa, bookmark these sunset viewing points in Kuta, Lombok too!
In terms of facilities, don't worry as this beach has various facilities, especially the outbound area. There are different types of rides tourists can enjoy such as flying fox! It will be a wonderful spot both for kids and adults.
There are also some available gazebos where tourists can rest for a while before doing other fun things! There are also some food stalls, toilets, bike rental and others. If you wish to visit more beaches, you can consider these beaches in Mentawai Islands.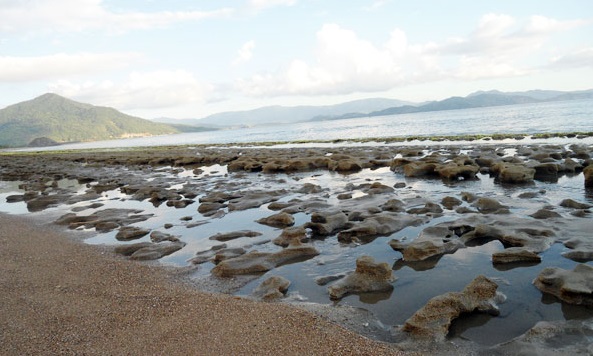 Beaches in Sumbawa seems to be the most favorite destination during holiday. Tourists enjoy doing some activities at the beach such as water sports, beach walking and even relaxation.
Balad Beach can be another beach tourists can visit. This beach is located in Telaga Bertong Village, Taliwang Sub-District. Balad Beach is also popular among the locals and it's really easy to find this beach.
Along at the beach, tourists will be able to find some seafood eateries. Then, there are lots of stones that become the natural borders too.
That's why the waves become less strong once they reach the shoreline. Along the coastline, tourists may also see some local fishermen's boats!
The first fun thing you can do here is photography. The beach has many interesting spots and objects to capture, including the scenery and the parked local fishermen's boats. The shoreline is not long, so it is easy for tourists to explore the beach and take some photos.
For those who don't really like taking pictures, they can just explore the beach by walking around. There are two different shoreline landscapes, one with the soft-textured shoreline while the other with lots of stones.
Another interesting feature about this beach is the presence of mangrove and trees located at the back of the shoreline.
These mangrove and trees give an exotic and comfortable landscape so that tourists can relax and get rid of stress. Visiting this beach early in the morning is recommended as the air is the freshest at that time!
If you love to enjoy the view of exotic beaches, then beaches in Cilacap, Central Java will give you more about it!
Another stunning beach in West Sumbawa is Jelenga or Jelengah Beach. It is located in Beru Village, Jereweh Sub-District. This beach is popular due to the exotic sea panorama and big waves.
Sightseeing and fun water sports are two common activities tourists love to do here. The soothing nuance which is suitable for relaxation is another best feature of this beach.
Jelenga Beach gives the tourists a peaceful atmosphere as there are not many visitors coming here. Regarding to the sea, the water is beautiful and clear. However, the waves here are quite big so many tourists also enjoy surfing once they arrive here.
If you just wish to have a relaxing time, don't worry. There are many gazebos on the shoreline to sit and relax while watching the sea scenery. The breezy and warm wind will make it perfect too!
Different from regular beaches, Jelenga Beach has crystal clear sea water. The beach also features the green mountainous panorama. If tourists wish to spend the night there, there are several bungalows and inns too.
Interestingly, this beach is also famous for the presence of sea turtle conservation. Tourists can see the beautiful sea turtles directly, take pictures of them and learn how to take care of them and the eggs. The best thing about this is it's free!
Sumbawa is full of amazing tourist attractions. Get the complete list of it in things to do in Sumbawa Besar.