Our journey to circle Central Java won't end pretty soon since we still have a lot of things to do and many places waiting to be visited.
Visiting Central Java is not enough when you only meet the popular ones like Semarang or areas near Yogyakarta.
There's so much more to discover. Even exploring the smaller areas of Central Java is worth the work, especially when their beauties turn out to be outstanding.
One example of this is Cilacap, with a lot of interesting places included in things to do in Cilacap. This one area holds a title as the top recommended place for vacation due to its uniqueness.
It has a lot of tasty Indonesian foods, plus the wonderful tourist attractions that are always highly visited. Most of them are the beaches that spread all around the area.
In order to catch a small glimpse of their beauties, here's some of the worth-to-visit ones:
Beaches in Cilacap
1. Permisan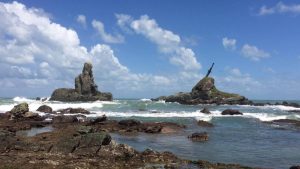 · Location : Permisan, Tambakrejo, Cilacap
· Ticket Fee : Free of charge
Even though it is located in the scary-looking island area of ​​Nusakambangan prison, Permisan tourist spot is quite a hit now because it has beautiful and exotic scenery.
The beauty of white sand and clear blue water are wonderful additions to the beauty of this virgin holiday destination.
Its strategic location, which is close to the port of Sodong, makes the Permisan area the most suitable place to relax and clear minds while enjoying the sound of the waves.
2. Kalipat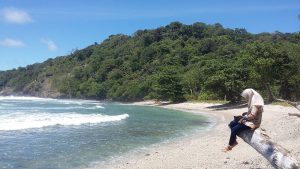 · Location : Nusa Kambangan area, Tambakrejo, South Cilacap
· Ticket Fee : Free (but you need a permission to enter the island)
Tegal may have some natural things to do in Tegal, but Cilacap could be a greater one with the Kalipat beach.
When visiting this hidden marine attraction in Nusakambangan, don't forget to bring your dependable camera.
The reason is, although the location is a silent witness of the prisoners being executed, the beauty of the natural charm of Kalipat can be said to be second to none when compared to other places.
With its clean white sand and beautiful views that spoil the eyes making this destination one of the most recommended tourist attractions in the Cilacap.
3. Karang Pandan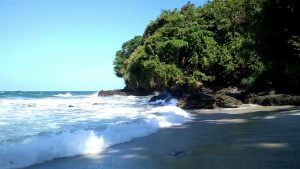 · Location : Tambakrejo, Cilacap
· Ticket Fee : Rp5.000,-
For those of you who have a vacation plan to Karang Pandan, it is better to find a tour guide first
The location is a bit hidden, and the roadways may confuse everyone who does the trip on their first time.
You can also use the help of applications like OK Google.
The location itself is quite hidden. But, the view is very stunning, its memorable white sand.
No wonder many would make their ways here just for releasing their burdens.
4. Jetis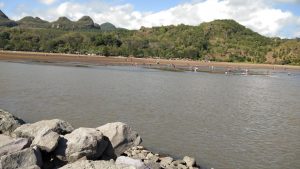 · Location : Jetis village, Nusawungu, Jetis, Central Java
· Ticket Fee : Rp3.000,-
The next marine tourism object is Jetis beach, which has the highest south sea waves with a background view of the Kebumen limestone mountains located at the eastern end of Cilacap.
Not only offering the gigantic rolling waves, it is also supported by a number of excellent photo spots.
This tourist area is now the place most sought after by photography lovers.
In addition to its beautiful seascapes for photo backgrounds, attractions near the beach like Bungso and Congot in the eastern region of Cilacap are also well-known as fish auction places.
5. Widarapayung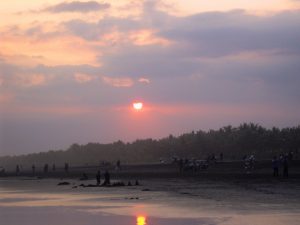 · Location : Binangun, Cilacap, Central Java
· Ticket Fee : Rp3.000,- for kids and Rp5.000,- for adults
Aside from enjoying the natural things to do in Purworejo when visiting Central Java, you may as well do the same thing in Widarapayung.
Stretched along 3 villages namely Widarapayung Wetan, Kulon and Sidayu, this attraction that's located near Mount Srandil and Kroya are also known with the characteristics of the southern coast of Java.
Besides having sparkling clean black sand, the tourist area is also planted with various types of trees such as cypress and coconut.
And that is one of the additional aspects that people love.
There are many interesting activities we can do like playing sand, hunting crabs, riding horses or taking photos with beautiful sea backgrounds.
6. Sodong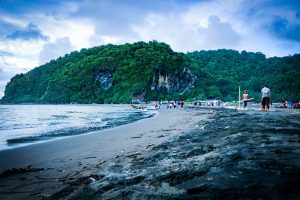 · Location : Karangbendo, Adipala, Cilacap
· Ticket Fee : Rp5.000,-
Located close to the mountains of Selok and Bunton beach, this location is a beautiful one that is blessed with towering cliffs around.
Those are included as an added value of the Sodong beach that is located in the suburb of Adipala.
Although it has been flooded by the sea, the Sodong or Codong Welahan area is always a great spot to enjoy the beauty of the golden orange sunset.
7. Kamulyan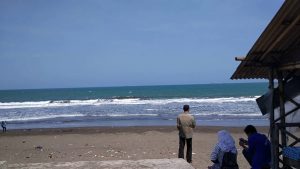 · Location : Tegalkatilayu, Tegalkamulyan, Cilacap
· Ticket Fee : Free
Most people would likely spend their days visiting sparkling things to do in Semarang. But, they don't know that there's actually the hidden beauties of Central Java waiting to be uncovered.
One of them is a beach named Kamulyan.
For those interested in watching the beauty of the sunrise while drinking coffee in the morning, just try to Kamulyan beach in the village of Tegalkatilayu.
Not only enjoying the beauty of the rising sun, the visitors may as well capture the photo with the beach that could work as an instagramable icon.
There are also many other newest marine tourism objects in Cilacap located nearby like Lampon, Lengkong, Mangrove Rancababakan, Pangandaran and THR beaches.
All of which is great to visit and recommended as well.