Solo is one of the cities located in Central Java. It is full of interesting tourist attractions, from the natural, historical to the religious ones. The atmosphere of Solo city is not that different from Yogyakarta as these two cities shared a history that makes them similar to each other.
However, Solo also has its distinctive charm that you will not find anywhere else. If you love wondering around at night, you can also enjoy the nightlife in Solo, Indonesia.
If you're a type of tourist who loves to see and enjoy historical places, then Solo is a great place to explore. It has a lot of historical places for you to learn about the past, starting from the palace for the king or sultan, to some historical and ancient religious places.
After visiting Solo, you can also visit its neighboring province, East Java. It is also full of historical places as mentioned in historical places in East Java.
So, here they are, the 6 historical places in Solo you should visit at least once.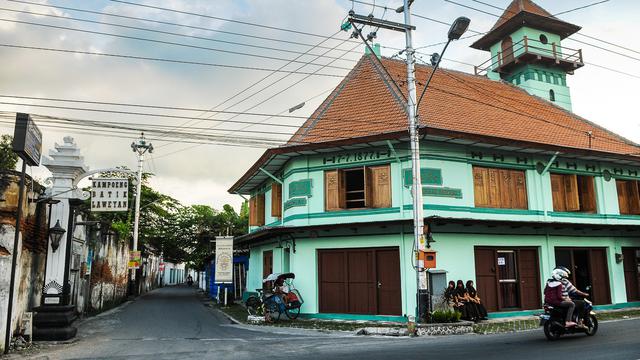 If you love to wear batik, then you must surely visit this place. The The name of the place tells you everything. Kampung Batik Laweyan is known to be the oldest kampung batik (batik village) in Indonesia. You can find the artifacts showing the great existence of batik since long time ago here.
This is one of the attraction points for tourists, both locals and foreigners to visit this place. Besides enjoying the history of batik, you can also do some more activities, such as shopping for batik clothes, making your own batik and enjoying the local food of Laweyan. You won't forget visiting this place for sure!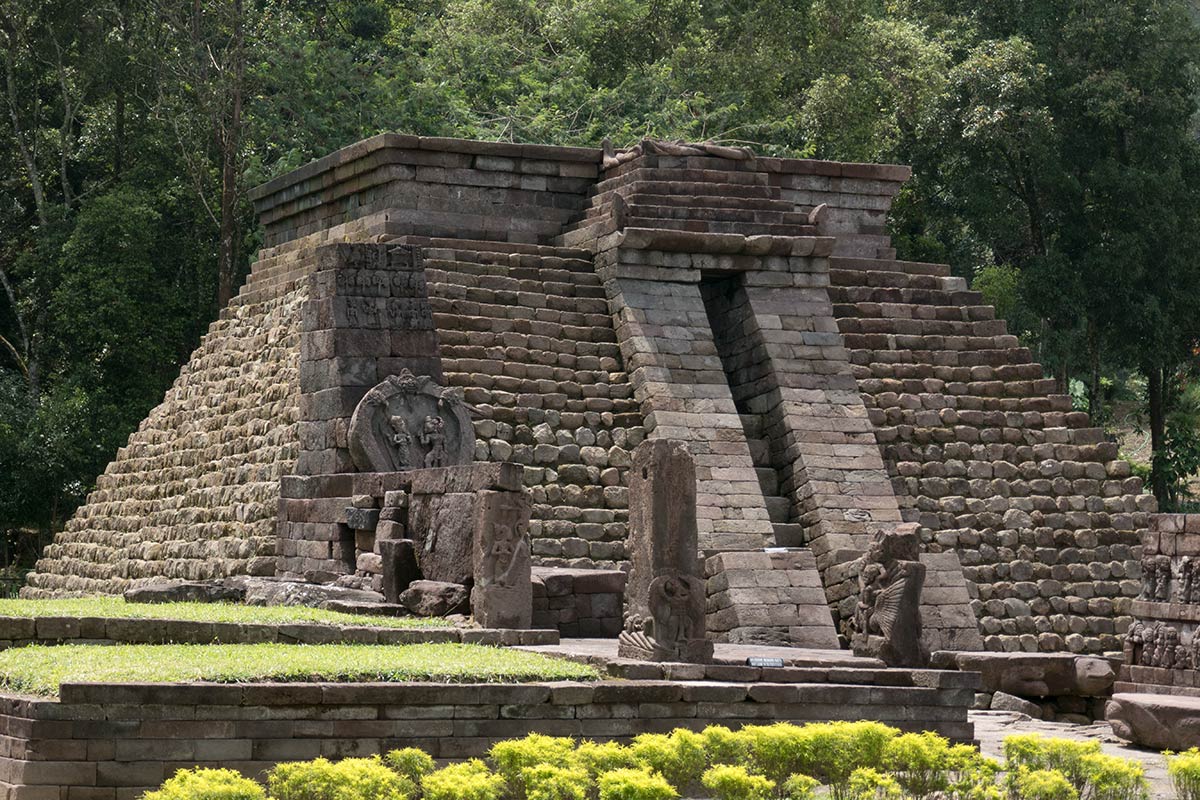 Sukuh Temple is located on the west side of Mount Lawu in Sukuh Hamlet of Berjo Village, Karanganyar Regency, Central Java. This Hindu temple is located at a height of 910 m above the sea level and it stretches from the east to the west with the main gate in the west.
You will be able to enjoy the wayang stone carvings of Hindu origin in this temple. The stepped pyramid is similar to the ones in South America of the Maya culture.
Sukuh Temple is quite distinctive with the ones in Central Java like Borobudur and Prambanan due to its landscaping, statuettes and relief.
Indonesia is full of amazing temples, you can explore some of them in temples in West Java.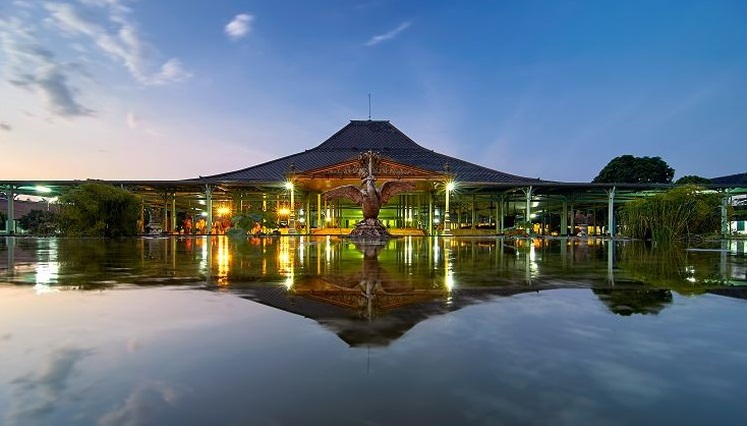 One of the best historical places in Solo is keraton or palace. The first one is Mangkunegaran Palace. Mangkunegaran Palace is located in Ronggowarsito Street no. 83, Keprabon, Surakarta, Central Java. Mangkunegaran Palace has become the cultural and art center in Solo.
You will be able to see many valuable collections here and they are believed to come from Majapahit and Mataram Palace. You will also be able to enjoy the wide yard and find a European style building namely Kavalerie-Artillerie.
There's even a tour package "Mangkunegaran Royal Dinner" that you should try. You will feel like a king as you can enjoy many Mangkunegaran's typical foods, such as garang asem bumbung, pecel pitik, lodoh pindang and pudding tape as a dessert.
Similar to Solo, Yogyakarta also has a palace. Read Sultan Palace of Yogyakart to know everything you want about it.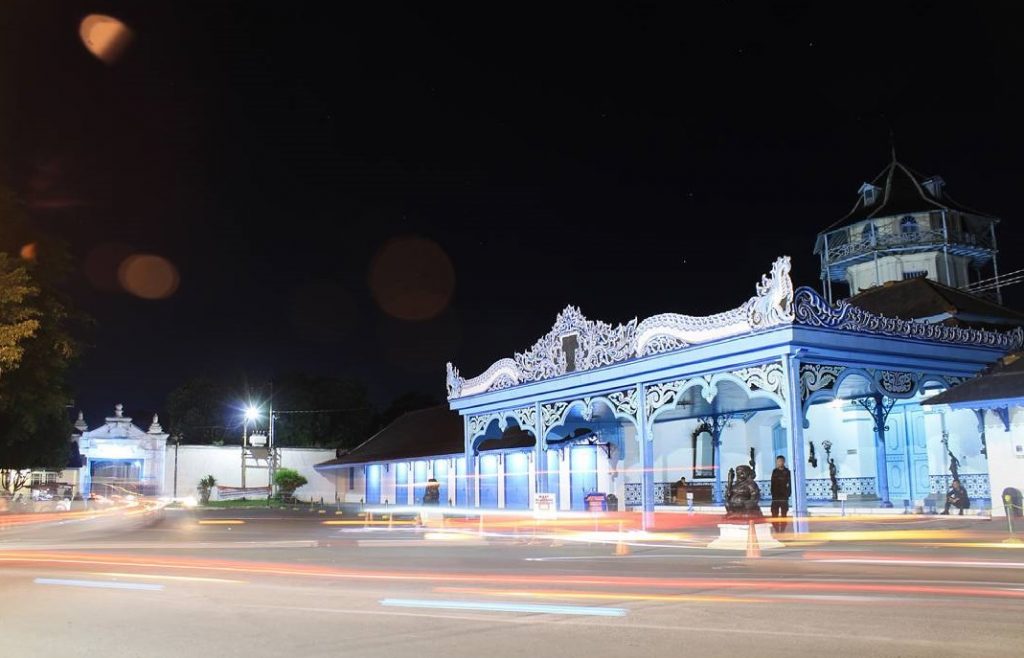 Another great palace to visit in Solo is Kasunanan Palace. Kasunanan Palace is also called as Karaton Surakarta. In 1745, the Sultan Pakubuwono II moved his court to this building. The palace has been expanding until the turn of the 20th century by his descendant Pakubuwono X.
Kasunanan Palace is still home for the Sultan of Surakarta, so much of the residence is off limits. This palace is cut into two large parts by a somewhat busy road. The first part is the outer public spaces of the court with pendopo or open-air pavilion used for dances and music performances.
The second part is house with living quarters for the family of the Sultan. There are also several large courtyards. One of these courtyards has been transformed into a museum housing items once used within the palace, such as the old house carriages, palanquins and some statues.
St Anthony Catholic Church
St. Anthony Catholic Church Surakarta is also famous as St. Anthony Catholic Church Purbayan. This is the first Catholic Church in Solo. There's no valid data about the exact time it was built, but this church always celebrates its birthday on 13 June.
This church is located next to Solo City Hall and in the center of Solo city. Many catholic people come to this place for praying. Besides, this place is also considered as the one of the world heritage sites in Solo as it is one of the ancient constructions in Solo, besides Pasar Gede, Bank Indonesia and Benteng Vastenburg.
If you are still in Central Java, why don't you consider these cultural things to do in Kartosuro? It is always fun to learn about culture.
Tugu Lilin is located at Jln. Dr. Wahidin Sudiro and was built in 1933. Tugu Lilin was built to commemorate the 25th National Resurgence Day. It is named that way due to its shape that looks like a lit candle. Tugu Lilin symbolies the country's fiery spirit of independence and nationalism as well.