Visiting nature tourist attractions is always interesting and it has become so popular nowadays among travelers. Nature tourist attractions provide fresh air and lush green scenery which could be a healthy and fun experience as well.
Jakarta, as the capital city of Indonesia, is a metropolitan city. If you enjoy history, you can visit these museums in Jakarta and if you are a foodie lover, you can try street food spots in Jakarta. Jakarta has high buildings and modern architectures all around.
It might be hard to find nature tourist attractions in Jakarta, but it doesn't mean that Jakarta doesn't have any. There are some famous nature tourist attractions you can find in Jakarta. Here are 5 top nature tourist attractions in Jakarta you must visit at least once!
Taman Wisata Alam Mangrove
Taman Wisata Alam Mangrove is also called as Taman Wisata Alam Angke Kapuk. This park is a part of the Angke Kapuk area that was determined based on the Decree of the Governor-General of the Dutch East Indies.
It has an area of 99.82 hectares. While you're here, you can enjoy the wading birds, one of the protected bird species in Indonesia.
Besides being a nature tourist attraction, Taman Wisata Alam Mangrove is also an effort to preserve the function of mangroves as a support system for human life.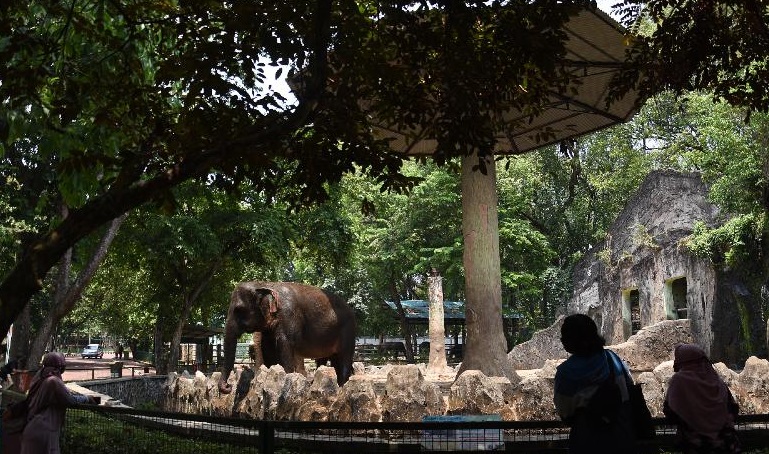 The one and only zoo in Jakarta, Ragunan Zoo, is a 147-hectare park. It is also home for 2,000 specimens and is covered by more than 50,000 trees. Ragunan Zoo is known to be the leading modern zoo in Jakarta as the lands are designed that way.
You can also find some rare animals, such as crocodile, gorilla, orangutan, tapir, Sumatran tiger, and peacocks in an ample room. This oldest zoo is accessible through the Jakarta Outer Ring Road and by Trans Jakarta. Children also can enjoy some special attractions, such as Children's Zoo, playground and rides.
Ragunan Zoo is surely an interesting and peaceful natural tourist attraction in Jakarta for everyone in your family. Indonesia has some recommended zoos to visit. If you love to see animals, then make sure to Visit zoos in Indonesia and get the thrill.
Betawi Cultural Village is an area in South Jakarta that exhibits a lot of aspects of Betawi Culture, such as arts, architecture, customs, traditions, literatures, folklores and others. It has an area of 289 hectares.
Betawi Cultural Village does not only exhibit all about cultural stuffs, but it is also developed as an agro tourism, which provides beautiful and attractive natural environment. It will give you peaceful atmosphere unlike the hustle and bustle of Jakarta city.
It has two natural lakes named Setu Babakan and Setu Mangga Bolong. These two lakes are surrounded by the green and shady fruit trees native to Betawi areas, such as harps, star fruits, rambutans, melinjos, papayas, bananas, guavas and namnams.
These trees mainly grow on the local people's front yards, next to and among the houses. These lakes and trees are the major attractions for both local and international tourists.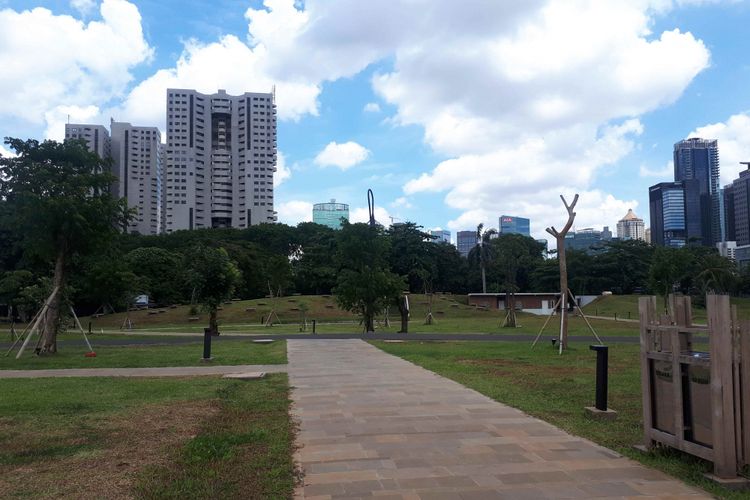 GBK or Gelora Bung Karno is a famous place for Jakarta people to have exercise. This 4-hectare area has now been designated as a green open space, the lungs of the city, as well as a conservation area.
GBK City Forest development coincides with the renovation of a number of areas in GBK, which now feels more modern and orderly. You can also stroll around GBK if you stay in Hotel Mulia Jakarta just like elaborated in16 Relaxing Things to Do Near Hotel Mulia Jakarta.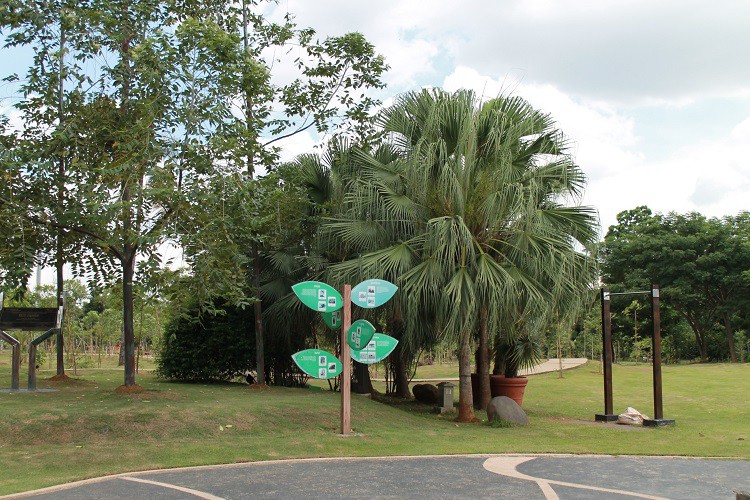 Everybody must have known Ancol for its stunning beach and Dufan as one of the biggest theme park. However, Ancol also serves a nature tourist attraction you can visit with the whole members of the family. It is Ancol Ocean Eco Park. Ancol Ocean Eco Park is a park with an area of 33.6 hectare.
This place used to be the golf arena in the past but it was built into an ocean eco park. In this area, the visitors will be able to get to know more about the world of flora as it serves millions species of plants, including the rare species.
There's also an artificial lake in this area. The visitors can rent a boat cruiser to explore the lake. There are also some facilities for the visitors to do outbound, ecoboat and forest camping. You can also play paintball here!
This ocean park is divided into 4 different zones: Eco Care, Eco Art, Eco Nature and Eco Energy. Eco Care zone will show you some educational games you can enjoy with your family members and friends. Eco Art will serve you some cultural show and exhibitions.
Eco Nature will give you an edutainment about the various species of flora and fauna. Lastly, Eco Energy, which has not been completely built, later will introduce you to the ways of energy conservation and the new energy sources.
Are you looking for edutainment spots for your family, including your kids? Then, you should spend time reading these things to do in Jakarta with kids. They are fun!