Indonesia is very rich in amazing tourist attractions, both the natural and historical ones. Almost in all its 34 provinces, there are a lot of interesting tourist attractions that attract the tourists both the local and the international.
One of the amazing natural attractions Indonesia has is waterfall. Waterfalls can be found in many cities in Indonesia, one of which is near Salatiga. While you're in Salatiga, make sure you consider these 15 Things To Do in Salatiga Indonesia You Will Love.
Salatiga is a city located in Central Java and around this city you can find the best 4 waterfalls. The waterfalls may not be located exactly in Salatiga, but they are nearby. You still can access these waterfalls by car. Let's see the 4 best waterfalls you can find near Salatiga.
Umbul Songo Waterfall is the first waterfall you must visit in Salatiga. It is located in Kopeng, Getasan, Semarang, Central Java. The road access to this waterfall is still in a form of a track ride.
So, you will need to have extra physical preparation and stamina to reach the waterfall. However, all your hard work and long journey will be paid off with the beauty of the waterfall.
That's why this waterfall is suitable and perfect for nature lovers. Also spend time reading Visit these 4 Remarkable Waterfalls in Bojonegoro to Get Peace.
Try to stroll around the waterfall area and you will be able to see some green plantations such as moss and water plants flourishing on the cliff.
One interesting fact about this waterfall is Umbul Songo Waterfall is flanked by Mount Merbabu and Telemoyo.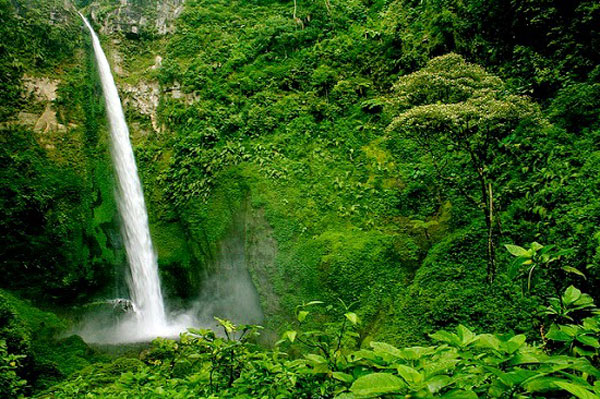 Another best waterfall in Salatiga is Kali Pancur Waterfall. Kali Pancur Waterfall is located in Nogosaren, Getesan, Central Java. This waterfall is particularly close to Semarang city, and it will take around 1.5 hours to reach this waterfall.
The waterfall is about 150 meters high and is surrounded by rocks, trees and bush. There are even some caves there. If you wish to enjoy the captivating waterfall, try to climb over 900 stairs and you will be amazed by the view from the top.
This waterfall is quite new, however, it attracts more visitors from time to time. The common things the visitors can do here are taking some photos of the amazing panorama, strolling around the waterfall, and enjoy the fresh air and water. Try to come early in the morning if you wish to feel the fresher air.
This waterfall also has some old structure that is used to conduct some rituals and hermitage by some people. Many people said that this waterfall emits a mystical nuance. Bali also has some amazing waterfalls, just like mentioned in 4 Waterfalls in Singaraja, Bali You Should Consider Visiting.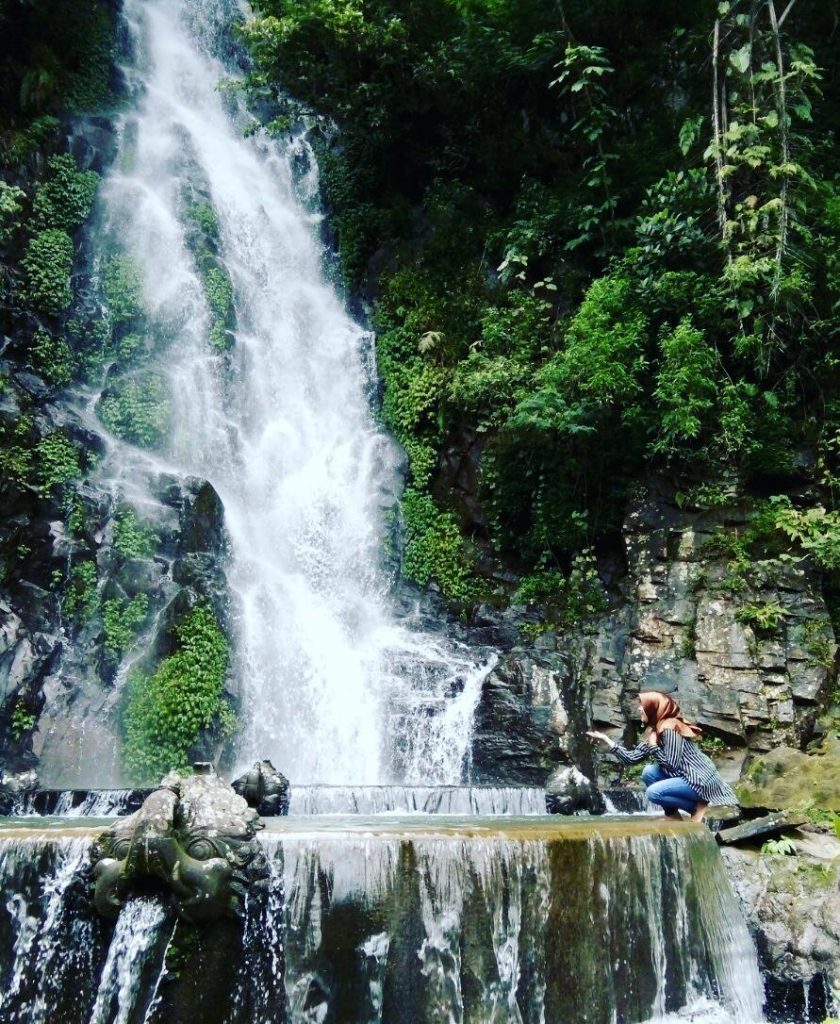 This waterfall is not located in Salatiga, but it is located in Magelang, Central Java, specifically in Seloprojo Village. This waterfall is 30 meter high and has very clear and cool water.
If you plan to visit this waterfall, you should ask the locals on the way to get there as there aren't many directoon boards yet.
Besides telling you the right way to Sumuran Waterfall, the locals can also tell you about how to get to the two waterfalls nearby, Kali Pancur and Sekar Langit Waterfalls.
Spending some time in Sekar Langit Waterfall is also listed as one of the 15 Top Things to Do in Magelang, Central Java Indonesia – Temples – Sunrise View.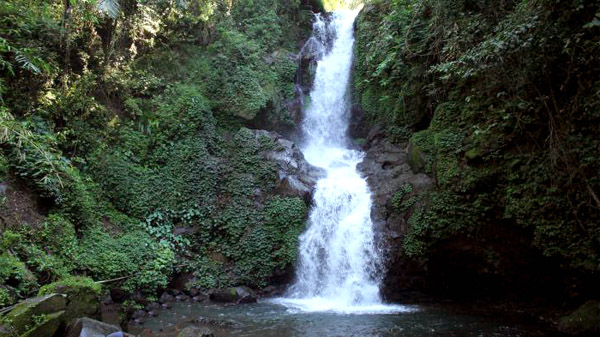 Another exotic waterfall located near Salatiga is Sekar Langit. In Sekar Langit Waterfall, you will be able to enjoy the nuance and freshness of the watefall as well as witnessing the clear water and listening to the sound of the water. You will surely get the relaxing nuance here.
This waterfall is located in Telogorejo, Magelang. It can be accessed by using public transportation from the gate. Then, you will need to go 500 meters to pass. However, don't worry to get bored as the lovely panorama of the pine forest will make you forget about your boredom and tiredness.
This waterfall was named that way because of the famous ancient legend, Jaka Tarub and the angels who came down to earth for having a bath. Many people visit this waterfall because of this well-known legend. People also believe that there's a magic in the water that can cure many diseases.
There's also another belief that because this waterfall was a place for angels to bath, so the water is holy and clear. If you wish to find holy and clear water, then visit these 8 Most Popular Waterfalls in Gianyar, Bali
So, after looking at those amazing waterfalls, are you interested to visit one or all of them? Get ready to get wet under the shower of the water coming from the waterfall. Make sure you read everything about the waterfall so you won't get lost in the middle of nowhere.