Purworejo is famous as a regency in Central Java. It is a stopover for people who want to through south track. No many people know about attractions in Purworejo. These are some attractions in Central Java. Check all off the best things to do in Purworejo, Central Java, Indonesia.
1. Tosan Aji Museum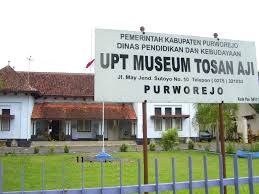 Many tourists love historical attractions, then if you visited to Purworejo, don't miss Tosan Aji Museum in Kutoarjo. This museum is a special place to show one collection, it is kris or Tosan Aji. Tosan Aji is one of cultures from our ancestors as identity of Indonesia cultures.
The governor of KDH level 1 in Central Java who inaugurated Tosan Museum in 1987 is Ismail. Initially, this museum was in Pendopo Kawedanan Kutoarjo, but in 2001 this museum was moved to Purworejo by this government. Today, Tosan Aji Museum is in the former building of trial court in the days of Dutch rule. Exactly, it is in the south of Purworejo town square.
Because it is still ongoing, this museum is not only show Tosan Aji, but reservation goods, classic or prehistoric culture. There are more 1,000 bar in this museum, include from Cundrik Granggang, javelin, kris, kujang and sword. All of that were collected from Majapahit Kingdom, Padjajaran until now.
Tosan Aji Museum accept visitors from Monday to Tuesday at 7 a.m – 2 p.m, In Friday it opens from 7 a.m – 11 a.m, and in Saturday it opens from 7 a.m – 1 p.m.
The entrance ticket is only Rp. 1,000
Related Articles :
2. Jatimalang Beach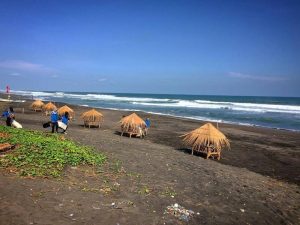 Jatimalang is one of beaches in Purworejo. Its sand is brown or black, it is as same as sand in Kulonprogo beach and Bantul beach. From Purworejo, visitors will travel 18 kilometers, it can be reached easily with a car.
Tourists will be pampered with many facilities in this beach. For you who are afraid to play in its seawater, you can go to the beach side. There is a freshwater pool. It is designed with tarpaulins. You can drive ATV to down the beach. Another facilities in there are inn, toilets and culinary in this beach area.
The visitor is charged Rp. 3,000 at weekdays, Rp. 4,000 at weekend or holiday.
For parking, the visitor is charged Rp. 2,000 for a motorcycle and Rp. 5,000 for a car.
See also :
3. Muncar Waterfall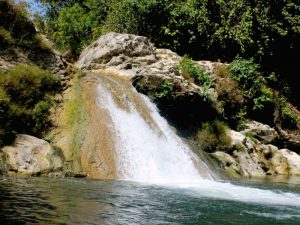 Muncar waterfall can be reached around 45 kilometers from town center. The main attractiveness from this place is its waterfall with height until 900 meters above sea level. Its location is in Kaliwungu, Bruno. To get there, visitors have to be ready with trekking activity for a half hour. The location of Muncar Waterfall is suitable for mountain climber and nature lovers.
The entrance ticket is Rp. 2,000, but if you come by motorcycle, you have to pay parking Rp. 2,000.
Related articles :
4. Pendem Fort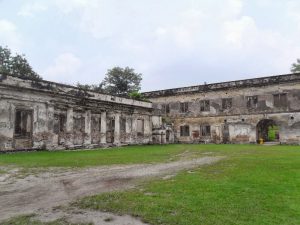 Check all off the best things to do in Purworejo, Central Java, Indonesia. Maybe the most of tourists often hear Pendem Fort because it was a town center of Purworejo, it has become a military base in Japanese occupation. Pendem Fort is a silent witness from Japanese occupation. This fort is used as defense from attack of South Beach.
Today, The fort that is full of history, can be a recreation place by tourists. It is in Bagelen, exatcly, it is in Bapangsari, Krendetan, Dukuh Kaliwaru. Pendem Fort height is 200 meters above sea level with total fort is 29 pieces.
Japanese built this fort in 1945. Beside it is used to hold, it is also used as lookout place. You may also read things to do in Yogyakarta.
5. Ketawang Beach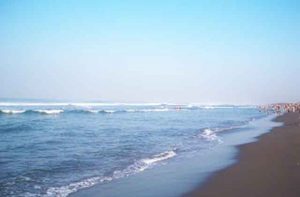 Check all off the best things to do in Purworejo, Central Java, Indonesia. Today, Ketawang beach accept many thousands of visitors. It is in Grabag, Ketawangrejo.
This beach can be reached around 22 kilometers from the south of town center.
This attraction is still natural and there is a horse race in special time. Hope you are lucky, so you can watch its race in this beach.
The visitor has been charged Rp. 3,000
For parking, a motorcycle is charged Rp. 3,000 and a car is charged Rp. 7,500. 
6. Silangit Waterfall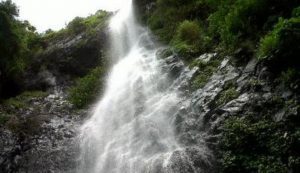 It is an asset of Purworejo, you can reach this place easily. You can use your own car or public transportation. It is in Somongsari, Kaligesing. It calls as Silangit waterfall because its waterfall until 50 meters and it has three levels.
The waterfall on first level has a height around 30 meters, the second and third has height 10 meters. If you can't swim, you should walk around this waterfall because its waterfall is enough deep.
The entrance ticket is Rp. 2,500 per head.
The visitor have to pay parking : a motorcycle is Rp. 1,000 and a car is Rp. 3,000.
7. The Top of Geger Menjangan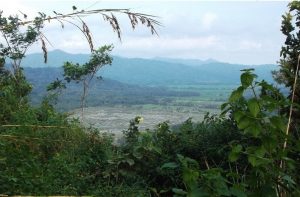 Besides beach, museum and waterfall, there is a top hills attraction, such as the top of Geger Menjangan. It offers beautiful view and some attractions for children and adult. There are swimming pool, play park for children, fishing place and pool.
After you enter to the top of Geger Menjangan area, you will find fishing place and swimming pool, while a pool has to go to the top of Geger Menjangan. For youth, there are location for common showing, climb activity and mini cross. The long of its fort is 15 meters and it is an advantage from this attraction.
A trip to the top of Geger Menjagan
If you want to reach the top hills and enjoy beautiful panorama, you have to walk around 1,800 meters. There is a track that its construction from paving block, so it can be reached easily. Beside that, visitor is requested to climb hills with its height 175 meters above sea level. On the Top of Gege Menjangan, there is a substation to enjoy scenery.
The entrance ticket is Rp 2,000 per head
8. Seplawan Cave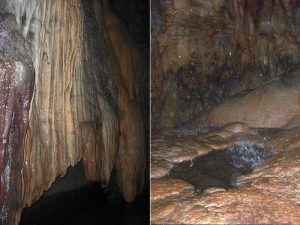 In Donorejo, Kaligesing, there is a cave that is named Seplawan cave. Its height is 700 meters above sea level. From town center of Purworejo, visitor go to eastward around 20 kilometers. Beside its air, this cave has many special ornaments such as gouwer dam, soda straw, helekit, stalactite, flow stone, and the walls of cave which has ornament with shape like fish skeleton.
This attraction become famous after there is a discovery statue of goddess Pawestrin and god Syiwa with weight 1,5 kilograms on 1979. Now those statue become collection in National Jakarta Museum. This cave is not same with another cave, because there are park, electricity and toilets.
Seplawan cave accept visitors from 8 a.m – 5 p.m.
The entrance ticket is Rp. 3,000 and parking is Rp. 2,000.
See also things to do in Pacitan. 
9. The Great Mosque of Purworejo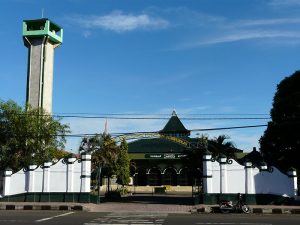 Moslem in Purworejo use this mosque as a place to do prayer. The attractiveness from this mosque is an old beduk with diameter 2 meter.
It was made since 1800 and many tourist visit there to see the beautify of great mosque Purworejo, Central Java.
It is only used in Ramadan. You may also read things to do near Surabaya airport.
More places in Central Java:
10. Kusumo Asri Forest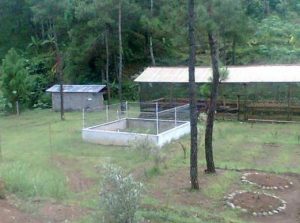 Tourist who want to go to forest, can go to Kusumo Asri Forest in Mayungsari, Bener. This forest does not only show a myriad of trees, but there is a mini zoo for children. Outbound and campground are facilities that can be found in this area. You may also read things to do in Ubud Monkey Forest, Bali.
More places in Central Java:
Thus some things to do in Purworejo. You will be not disappointed if you visit them when you were in Central Java. So, happy holiday!