15 Top Things to Do in Purwokerto, Central Java Indonesia #Beautiful Places
Indonesia is an archipelago nation with five main islands as well as smaller archipelagos. One of the main islands is the island of Java, which is the seat of the national capital, Jakarta as well as the most populous island in  Indonesia.
Although Java is not the largest island by land area, but the number of people that lives in Java is astounding and every year there are more and more people that flocked to the island seeking for more opportunities. The island is divided into 4 provinces, namely, Banten at its extreme west, West Java, Central Java and East Java, as well as 2 special administrative regions, namely Jakarta and Yogyakarta.
The Central Java province is one of the busiest provinces with many cities. One of the cities in Central Java is Purwokerto, which is the capital of Banyumas Regency. Geographically, the city of Purwokerto is located at the south of Mount Slamet, one of the active volcano in Java island. This makes the city of Purwokerto have a temperate and pleasant climate, making it one of the favorite places for retirees.
Around Purwokerto and its surrounding, there are many tourism objects that are interesting, especially tourism spots that are suitable for eco-tourism. Here are some of the spots that you definitely need to visit if you are having a vacation in Purwokerto:
Also visit these places:
1. Baturraden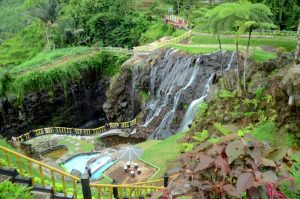 This is certainly the most famous tourism spot in Purwokerto. The tourism object is located about 15 km north of the city of Purwokerto, in a highland area.
Baturraden is one of the best and most beautiful tourism object. It is located right under the foot of the second highest volcano in Java, Mount Slamet with a very beautiful landscape and is filled with many types of greenery, making the area very nice and cool. There are plenty of beautiful spots that will surely make you want to spend a long time in Baturraden.
This tourism object has plenty of facilities that will make you even more comfortable. The facilities in Baturraden are children swimming pool, hot springs, various water slides, water cycles as well as a theater that is made inside a real aero plane. The movies shown inside the theater are mostly children educational movies. The two hot springs in Baturraden is called Pancuran Telu and Pancuran Pitu.
Baturraden is also suitable for trekking and camping. The camping ground in Baturraden is called Wana Wisata. Around Baturraden you can also find many hotels, villas as well as budget hotels.
Also visit: Places To Visit in Indonesia
2. Bank Rakyat Indonesia Museum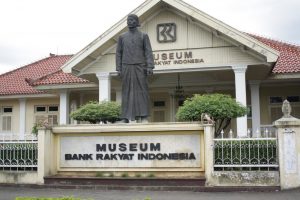 Apart from natural tourism objects, you can also visit historical tourism object in Purwokerto. One of the historical tourism objects in Purwokerto is Bank Rakyat Indonesia or BRI Museum. This museum is located at the city center of Prwokerto. The museum was built and dedicated to the founder of BRI, R.A. Wiriatmadja, who is originally from Purwokerto.
The bank was originally named De Purwokertosche Hulp-en-Spaar Bank der Inlandsche Bestuur Ambtenaren when it was established in 1895. Nowadays, Bank Rakyat Indonesia is one of the largest bank in Indonesia. The state-owned bank is, in fact, the oldest bank in Indonesia. Inside the museum, you can see many collections of coins and bank notes from VOC era until present day of Indonesia.
3. Small World Purwokerto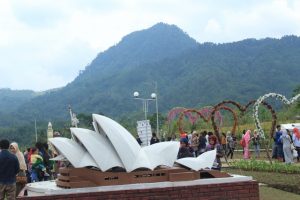 Recently opened in September 2016, this is a unique tourist object in Purwokerto. Here you will be able to tour around and see many building miniatures from all around the world, including famous wonders of the world. This is definitely one of the newest tourism object in Purwokerto that frequently visited by tourists from local and overseas.
4. Baturraden Adventure Forest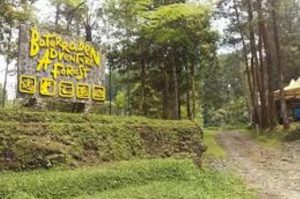 This is an ecological tourism spot in Purwokerto. This forest is located in the middle of a pine forest that is located underneath Mount Slamet. Here you will be presented with many of the pleasant and enjoyable outbound activities. The activities are very pleasantly conducted with a cool air from the mountain. In here you will also be able to find lodgings as well as tent that are available for rent, perfect for those of you who want to experience the sensation to camp in the pine forest.
You may also read: Things to Do in Balikpapan – Things to do in Bukittinggi
5. Baturraden Botanical Garden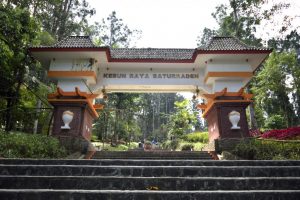 While you are in Baturraden, you may also want to visit this botanical garden. In Baturraden Botanical Garden you will be able to see the beautiful pine forest as well as varieties of flowers that is meticulously arranged to form the beautiful garden. The place is usually flocked by youngsters as well as families who wants to enjoy the view of the flowers or simply just take a relaxing stroll around the garden.
6. Pancuran Telu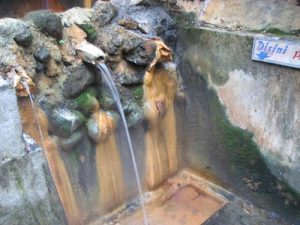 This is a natural hot water spring source that is located in Baturraden. The name Pancuran Telu originated from Javanese language which means three springs (Pancuran means springs and Telu means three). This natural hot water spring is often visited for a relaxing bath. Additionally, natural spring water that comes out from the earth contains sulfur which is good for skin health.
6. Pancuran Pitu

Aside from Pancuran Telu, in Baturraden you will also be able to find another hot wate spring, which is called Pancuran Pitu, which is Javanese language that if translated literally means seven springs. The word pitu in Javanese means seven and the word pancuran means springs. Again this is a natural hot water spring. The water here is yellowish in color and it forms orange colored sediment that makes the cliff that was passed by the water flow have an amazingly beautiful with various colors.
You may also read:
More Purwokerto Attractions
Indeed, there are many things to do in Purwokerto, Central Java Indonesia with so many beautiful places:
7. Sarabadak Cave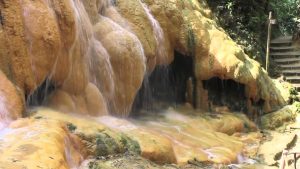 Still, within the Baturraden, you will also find a cave. This cave is located very nearby to Pancuran Pitu. Sarabadak cave is located about 50 meters underneath the Pancuran 7 location. The location of this cave is the meeting point of hot water from the springs that is rich in sulfur with the cold water. As a result, the rocks around the cave are beautifully colored. The rocks around the cave are gold in color and are very beautiful.
8. Bukit Bintang Baturraden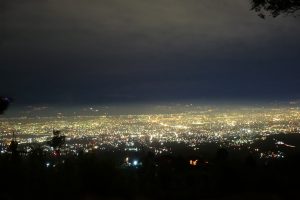 Despite its name, this place is not an actual hill as its name suggested. This is somewhat of an amphitheater with many chairs that is being built similar to stairs. From this spot, you can enjoy the view of the city of Purwokerto below. It is highly recommended to come to this place at night when the weather is nice so you can enjoy the sight of Purwokerto city lights. Also, this is one of the best things to do in Purwokerto, Central Java Indonesia.
You may also visit these places :
15. Museum Wayang Sendang Mas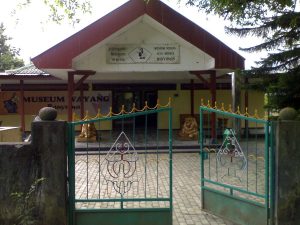 Now this museum is officially renamed as Museum Wayang Banyumas or Banyumas Puppet Museum. This museum houses collection of various puppets that is unique and authentic to Indonesia. The puppets that are part of the museum collection are from ancient period until more contemporary puppets. Here you can see various puppets like wayang kulit, wayang golek, wayang beber, wayang krucil as well as various items from ancient periods as well as some scriptures.
16. Alun alun Purwokerto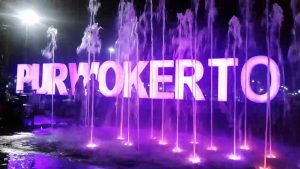 Alun alun or the city center is a central public square which is a general feature of most cities in Indonesia. The city center of Purwokerto has 6 banyan trees, with four trees at the corners of the square and two that sits right in the center of the square. The city center is often used by Purwokerto's residents to spend their leisure time and is a common place for children to play. Here you can see many peddlers are selling children toys as well as local foods.
You may also visit these places: Things to Do in Surakarta
More Best Places to Visit in Purwokerto, Indonesia
Indeed, there are many points of interests in Indonesia and Purwokerto city is one of the best choices to visit.
9. Curug Telu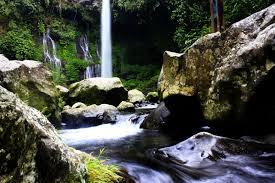 Curug or waterfalls is quite common in area around Purwokerto, especially with its contour and landscape. One of the famous and beautiful waterfalls near Purwokerto is Curug Telu. This is actually one of the waterfalls that is being used as a source of clean water for the surrounding neighborhood. However, since this waterfall has a beautiful landscape, the people in the neighborhood also open up this waterfall for tourism activities. Also, this is one of the best things to do in Purwokerto, Central Java Indonesia.
10. Curug Bayan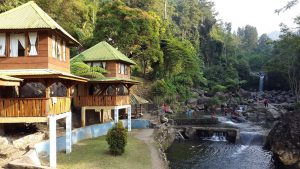 This waterfall is located within Baturraden area. Around and at the side of the waterfall you can see there are plenty of huts and bungalows that are uniquely shaped. These huts and bungalows are the rental accommodation that you can use to spend the night.
Also visit: Lake Toba Sumatra – Things to Do in Sumatra
11. Curug Gomblang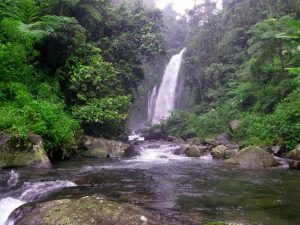 Another waterfall that is located near Purwokerto is Curug Gomblang. This is a popular tourist destination with a very beautiful landscape. The waterfall is of medium to tall heights and the water flow that hits the water below makes the visitors can feel the freshness of the waterfall from far away. This beautiful sight makes many tourists are impressed and take pictures at this waterfall. To reach the waterfall, you have to go through quite an extreme path because you have to go through pathway that is unpaved and only made of gravels, making it quite slippery when it is raining. Also the pathway are quite steep in some parts.
12. Curug Ceheng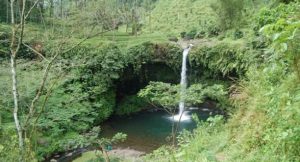 Near Purwokerto, you can indeed find plentiful of waterfalls and Curug Ceheng is one of them. Located in the midst of the many types of greenery this waterfall offers you a very beautiful landscape. The waterfall is quite high with quite a lot of water debit.
You may also read: Things to Do in Banda Aceh
13. Curug Cipendok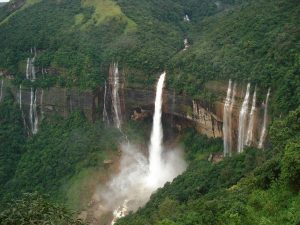 This waterfall is quite an attractive tourism object near Purwokerto. The waterfall is quite high, making the view that you can see the waterfall is quite exotic and beautiful. The waterfall itself is located in the middle of a forest with many trees making it has a very beautiful emerald green landscape. You need to be careful and not get too near to the waterfalls as the water can be quite strong.
You may also visit: Things to Do in Balikpapan
You may also check these articles :
With the many attractions it has, the city of Purwokerto is a bustling city. The pleasant climate, as well as the enjoyable activities you can do in this city, will surely be a temptation for you to come back here for many years to come to explore its beauty. So wait no further, come and lets hang out in Purwokerto.
You may also search :
central java, Indonesia, indonesia place, purwokerto