Looking for another enchanted trip in Indonesia? Meanwhile, Aceh is such amazing city of Indonesia that you can enjoy to have an unforgettable moments. Indeed, Aceh is one of the provinces in Indonesia located in Sumatera island. Also, there are many historical buildings in Aceh. Thus, there was a huge tsunami happened in 20014 in Aceh, it ruined the city. Yet, now Aceh wakes up and builds as perfectly strong beautiful city. Aceh has wonderful sources of nature such as its beautiful beaches, mountains, forests, and natural views that you must try. As a result, here is all the great things to do in Banda Aceh Indonesia.
Aceh Mosques
Aceh was the city where Islam first spread in Indonesia. Meanwhile, Aceh or Banda Aceh is the oldest Islam city in Asia and it's called as Porch Mecca city. Thus, here are the mosques in Aceh that has history and philosophy.
1. Baiturrahman Mosque 
Baiturrahman mosque is an old mosque was built in 1022 H / 1612 AD and located in in the center of Banda Aceh. Meanwhile, Baiturrahman mosque is the center of all activities in Aceh Darussalam. The design of Baiturrahman mosque is look alike Taj Mahal in India. It's a large, luxurious, and holy place in Aceh.
Meanwhile, coming to Baiturrahman mosque is an interesting trip whether you want to go for religious tour or if you just want to walking around. The architecture of this mosque is so beautiful from Europe architecture. Thus, Baiturrahman is not only the place to pray, but it's also the center of education with full history. In the end, Baiturrahman mosque holds a peaceful state of mind for Aceh.
2. Al Makmur Mosque 
Al Makmur was built in 1979 and located in Taman Ratu Syafaruddin street, Lampriet city Banda Aceh. Meanwhile, Al Makmur mosque has large 7.571 meters with two towers and one dome. in 2004 after tsunami disaster, this Mosque had a total damage. Thus, Oman helpen to recover the building till local people used to call this as Oman Mosque.
Meanwhile, Al Makmur mosque has beautiful architecture from Middle East. The floor is covered with tapestry and the walls covered with Al Quran calligraphy. The Islamic activity is so active, from learning Al Quran, regular praying, other religious activities. Also, Al Makmur mosque is so safe and sound.
3. Rahmatullah Lampukk Mosque 
Rahmatullah Lampukk mosque was built in 1997 located in Lampukk, Aceh. Meanwhile, Rahmatullah Lampukk mosque has a beautiful classic design. Like another mosque in town, Rahmatullah Lampukk mosque is active with some religious activity for local people.
Thus, this mosque becomes popular after tsunami disaster. Rahmatullah Lampukk mosque kept stand still after tsunami worst wave destroyed the whole city. No serious damage, yet this mosque shows the magic of God. Then, this mosque got some help of renovation from Turkey government. That is why, people comes to Rahmatullah Lampukk to see the spirit, the miracle, the power of God by this.
Beautiful Nature of Aceh
There are many things to do in Banda Aceh Indonesia like visiting the mosques.
4. Lampukk Beach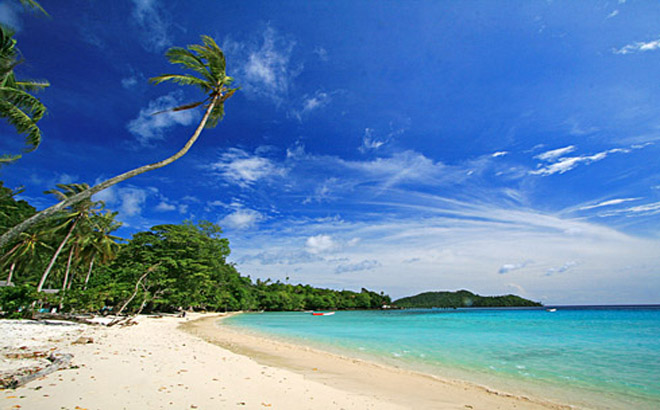 Lampukk beach is located in west beach of Aceh, the edge of Sumatera island. Before tsunami disaster happened, Lumpukk beach was popular visited by local people in Aceh. Nevertheless, after the worst disaster people felt afraid to go to beaches. By the time, the beauty of Lampukk beach comes back. Slowly, people feel good and they back to play in Lampukk Beach.
Meanwhile, Lampukk beach is popular due to its white sand and pine trees along the beach. Also, it has clear blue water and friendly wind to enjoy. The charm of this beach is it's perfect for surfing. The wave is highly calm yet challenging to play. That is way foreign tourists from around the world love to come to Lampukk beach. Moreover, there some water spot to enjoy such as banana boat, swimming, fish hunting, sailing, snorkeling, and sunbathing. Then, the beach has its own turtle conservation to protect the species.
5. Iboih Beach 
Iboih beach is one from thousands beauty beaches in Indonesia. Meanwhile, Iboih beach has the real name which is Teupin Layeu, it becomes more popular with Iboih beach. The beach is located in west beach of Sumatera, the territory of Weh island. Thus, Iboih beach is quite popular for international tourism as its natural beauty.
Indeed, the beach has clear blue-green water with a perfect sky. Somehow, Iboih looks like heaven which is safe and sound. The perfect tour here is you can see under sea views by your naked eyes. There are vary fish, coral reefs, and natural sea life here. Indeed, you must be snorkeling here and you will be surprised by the beauty.
Also read:
6. Rubiah Island 
Rubiah beach is located in Sabang, Aceh. Meanwhile, Rubiah beach is the place where you can see another side of the world which is the sea world. Likely, Rubiah beach is also called as Sea Garden by the international tourism. As it has beautiful under sea view where you can see vary species of fish such as gigantic clams, angel fish, school of parrot fish, lion fish, then coral, sea stars, and more of sea. Also, it's likely the world's natural aquarium.
Indeed, Rubiah beach is the heaven of the divers. The blue water is perfect to dive or snorkeling. Then, the beach offers facility to snorkeling with low price. Also, Rubiah beach has been used for research place to protect and conserve coral and fish reef. As a result, if you have snorkeling and diving hobbies, you must visit Rubiah island.
7. Lut Tawar Lake 
Lut Tawar is a beautiful lake located at an altitude of 1,250 meters above sea level in Gayo Plateau, Center of Aceh district. Thus, the history of Lut Tawar lake came from the eruption of a volcano a hundred years ago. Now, the lake becomes one of many place must visit in Aceh. Indeed, Lut Tawar Lake exploited by some myth and mystery such as Puteri Puke tale and Netherlands's treasure.
Meanwhile, Lut Tawar lake serves a very beautiful scenery where it's located between two hills just like a scene of a fairy tale. Also, in the morning you can see the local people activities that will blow your soul. They have a routine of traditional stuff such as farming, fishing, planting, and working for their own gardens of potato, tomato, chili, another vegetable, and coffee. As a result, Lut Tawar lake can be the best escape ever.
8. Tailana Island
Tailana Island is located in Aceh Singkil district. Meanwhile, Tailana island is one of the 70 islands in Banyak islands. Thus, it takes about 4 hours by boat from Banyak island to reach Tailana island. Indeed, Tailana is a beautiful tropical island with white sand, clear blue water, and lines of coconut trees. Tailana beach is the best spot to snorkeling and diving.
Meanwhile, you can swim in 100 meters deep and enjoy the blue view. Taliana island is perfectly exotic with untouchable scenery. It has two points of waves with about 6 meters high it's perfect for surfing. Nevertheless, to enjoy this beach is a bit cost as it has no good facility of transportation. So, it may be better if you visit the beach with a group of visitors so you can do sharing costs.
9. Ulee Lheue Beach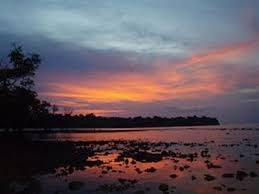 Not everyone knows about Ulee Lheue beach, but this beautiful beach exists in Meuraksa, Banda Aceh. Meanwhile, Ulee Lheue beach or easily people call it "Ulele beach" has amazing scenery. You can't find beach with hills background view, but it happens in Ulee Lheue beach. Thus, the location is only about 3 hours from Banda Aceh and that is why this beach is quite popular for local population there. Indeed, along the beach is food stalls where you can enjoy the breeze beach while eating corn barbecue and coconut water.
Meanwhile, Ulee Lheue beach is naturally beautiful with its clear blue water and corals. Also, you can explore the sea water by boating a swan boat. That is so romantic. Then, Ulee Lheue beach serves you with the most beautiful sunset view. As a result, you will absolutely love Ulee Lheue beach in Aceh.
10. Sarang Cave 
Sarang cave is located in Gampong Iboih, Sukakarya district, Aceh. Meanwhile, Sarang cave is the most favorite place to visit by youth in Aceh. As it brings new experience of a tour in a beautiful cave. The cave is covered with dense trees, so it's so natural and wild. Indeed, you can choose whether sea way or land way to reach Sarang cave. Thus, trip by sea transport is little more challenging where you have to rent a boat with a tour guide.
Meanwhile, exploring Sarang cave can be so enchanting because its wild nature, some falling rocks, but you can hear a great sound from the beaches around. Indeed, Sarang cave is perfect if you love tracking as it has steep cliffs to climb, crossing forest, then walking at the edge of the beach.
11. Alue Naga Beach 
Alue Naga beach is one of the tourist attraction located in Syiah Kuala, Banda Aceh. Meanwhile, Alue Naga beach is such a beautiful beach that will change your whole mind. Indeed, if you ever feel so stressed out of the city, go pick up your bag to get lost in Alue Naga beach. Indeed, Alue Naga pleases your soul with the combination beauty of beaches, oceans, estuaries, and mangrove forests. The water wave is calming, pure blue, the wind's perfect, and the blue-green background is everywhere.
Meanwhile, there are local fishers who has real fishing job in Alue Naga beach. Thus, the beach is also perfect for hunting, fishing, and loving everyday. As a result, do not miss the sexy sunset view from Alue Naga beach.
12. Lhok Me Beach 
Lhok Me beach is located in Lamreh village, 40km from Banda Aceh. Meanwhile, Lhok Me beach is absolutely beautiful beach with its white sand. If you walk around the beach, you can play with little crabs around and shell on your step. Indeed, the very unique from Lhok Me beach is it has undersea tree. Yes, if regular tree is covered with coconut trees, then Lhok Me beach has a magic beautiful view. There are trees growing 1-2 meters under sea and stand up tall. Meanwhile, the local people call the tree as Gerumbang tree.
Indeed, you can sit on the tree with your feet on the water. Thus, you can fishing there too. Then, it is the most beautiful experience that will blow your soul. A very beautiful beach ever that you must visit!
13. Ujong Blang Beach 
Ujong Blang beach is a popular beach located in Lhokseumawe, Aceh. During holidays, this beach is full with visitors whether local or international tourists. The view is of course beautiful. The white sand overlays the beach with the lines of pine trees. Also, you can enjoy some of water spot such banana boat and fishing boat, or you can swimming around.
Meanwhile, the beach opens at 6.30 am to 6 pm. The ticket price is cheap. Indeed, there are many traditional food stalls along the edge of the beach. They sale special seafood from its beach such roasted fish and coconut ice. They also sale rujak, that ik the mixing fruits with special hot chili. Also, you can enjoy barbecue corn while watching the sunset coming down.
14. Seumadu Beach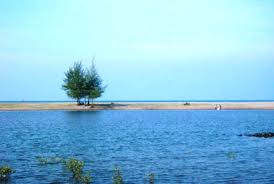 Seumadu beach is one more beautiful beach in Aceh. The beach is located in Lhokseumawe, Aceh, a strategic place to visit. Meanwhile, Seumadu beach is full visited by the weekends. The local people love this beach and it's cheap to enter the beach. Also, if pleases you with a beautiful view. The clear blue water, cool breeze, and the special beach view. Thus, this is a tropic beach where it has no tree at all.
Indeed, if you visit Seumadu beach, you can also try some special local seafood in the food stalls around the beach. Thus, you can swim or just check out the view. Then, you can also see the local fisher activity. Well, Seumadu beach opens everyday at 8 am to 6 pm. On Fridays, it opens at 2 pm.
15. Lhok Mata Ie Beach 
Lhok Mata Ie beach is located in Gampong Ujung Pancu, Aceh Besar. This one more beautiful untouchable beach that you may love. Meanwhile, there is big rule to visit Lhok Mata Ie beach which is any female cannot go to this beach even when they are with their husband unless they get permission from keucik (the village leader) of the place.
Thus, the trip to reach Seumadu beach is a long hard journey. You must climb the cliff, step the hills, and walking. Yet, once you reach the beach, all that journey is paid with a very beautiful beach. The clear blue water, summer breeze, and everything you see there just so much beautiful. Indeed, you must try to swim there and feel the pure water rushing through your body. Also, the sun shines so bright creating a perfect moment on this beach.
16. Ujong Panco Beach 
Ujong Panca is located in Pekan Bada district, just about 8 kilometers from Aceh Besah. Meanwhile, Ujong Panco beach is just so beautiful. To reach the beach, you have to climb the cliff. Thus, the beach view mixes with cliff and trees. That is just naturally amazing.
Meanwhile, local people is usually come here for fishing. By days, the beach situation is quite far from visitors. Even though the beach is amazingly beautiful, not much people come over. That is why the local government been working to promote the beach by some facilities such as food stalls, water spot, kite-surf. As a result, you may be the first visitor in a while.
17. Lamteuba Village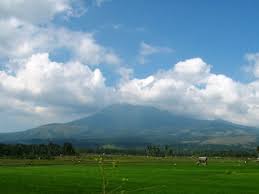 Lam Teuba is the place where you get the whole complete tour needs you ever wanted in your whole life. First, you will love the nature village where there are farmers in the morning, birds sing, and flower dance. Second, a fresh water from Lamteuba river will warm you. The warm sound of the water and the natural breeze are perfect. Third, there one old source of pure water named Mon Tuan Ta Hasan, where this place has its own history and mystery.
Forth, you can try a warm water shower spot here to relax you from whatever pain you feel. Fifth, there is a river with black mud panorama. Also, the natural blessed view of mountains and farms. As a result, you can interact with friendly local people there and learn more about Aceh culture.
18. Weh Island
Weh island is located in west of Indonesia. Meanwhile, they say if you want to explore Indonesia, the Weh island is the very first start. Indeed, on this one large island, there are complete tourist attractions such as beaches, mountains, and popular landmark. Thus, the beaches are Rubiah beach, Iboih beach, and Sumur tiga beach. Further, the beaches are amazingly beautiful with its clear blue water, white sands, and natural views. Also, the mountain is Jaboi volcano where you can see an active crater and warm water flows.
Thus, the whole places in Weh island are designed just like heaven. All along you can feel warm and blessed by beautiful nature. There are also hotel and lodging to stay. Also, you can enjoy Aceh traditional food in the cafe street. As a result, for the costs depends on your trip style.
Aceh's Landmarks
Meanwhile, there are some landmarks of Aceh that becomes tourists attractions. Thus, most of the landmarks were built to remember people who died in tsunami worst tragedy in 2004.
19. Tsunami Boat Monument
Tsunami happened in Aceh on 26 December 2014. Thus, it was the worst tragedy that hurt all nations.  On the tragedy, there was a farmer boat that trapped on the roof of civil home. The boat saved 59 people on the tragedy. Then, after the tragedy the boat is still traped on the roof. Till then, the government decided to create it as a museum to remember how the boat saved 59 people and in respect of people who lost in the tragedy.
Meanwhile, the boat is weight for 20 tons, 25 meter long and 5,5 meter wide made by wood. The boat was trapped on the roof of  Misbah and Abassiah family. Nevertheless, the boat gets old by times. Indeed, it written placard in three languages which are Aceh languange, Indonesian, and English.
20. Aceh Tsunami Museum 
It seem like a deep condolence to rewind how tsunami killed people and damage the whole city. Meanwhile, Aceh tsunami museum is a symbol to remember tsunami and also in respect who people who died on the tragedy. The museum is designed by Ridwan Kamil, who is an architect and now is Bandung Mayor.
Meanwhile, there are thousand photos from the tsunami tragedy placed on this place. The dark, sad, and unpleasant feeling will get to us when we see the photos. Then, there are severely rooms such as memorial hill, in memorial room, The Light of God room, and tsunami exhibition room. Also, there is geology room, library, mosque, and souvenir. Aceh Tsunami Museum is also build for tsunami education and for escape place in anticipate if tsunami happen again as this building is anti tsunami designed.
21. Thank to The World Monument 
In order to remember tsunami, the local government built a monument named Thank to The World monument. Meanwhile, this monument was built as a bless, a thank word from Aceh to the world. Aceh remembers that there was many people, volunteer, that helped them to stay strong. Whether from Indonesia and another countries that helped, the monument was built for them. Also, there are many inscription written about the places that ruined and broken from tsunami.
Also, there are "Plaque Thank You and Peace" dedicated to all countries that helped Aceh to face tsunami and recovery from the disaster. The plaque is written the countries name and the words "Thank You" in their languages. Meanwhile, there are many tourists that come here to remember and thank God and wish tsunami never come anymore.
Also read:
22. PLTD Apung Monument
PLTD or Diesel Power Ship was one evidence monument about how worse the tsunami was. Meanwhile, the ship meant to give an electricity power for Ulee Lhue area with 10,5 megawatt light. When tsunami happened, the ship flowed about 4-5 kilometers to land away from Ulee Lhuee port. Thus, the boat with 2.600 ton weight and 63 meters long became an evidence of worst tsunami. Nevertheless, all ship's crews and civil on the ship died on the tragedy expect one person alive there.
By then, the local government decided to rebuild the ship as a monument to remember. The ship then become the center of tsunami education. Also, there is a space of the ship that storage photos from tsunami and the photos are unpleasant.
23. 0 km Landmark 
Do you want to know where is 0 km of Indonesia? That is located in Sabang, the 0 km west point of Indonesia. Meanwhile, 0 km landmark explains the geographical location of Indonesia, the borderline of other countries. The tower is 43.6 meters tall with a geographic location is at latitude 05 ° 54 '21.42 "N and longitude 95 ° 13' 00.50" E.
Meanwhile, if you visit the tower, you will get an official certificate written that you ever stand in 0 km of Indonesia. So, you must be proud of it. Then, you just have to pay the administration and get the real certificate.
24. Gunongan Monument
Do you want to see the symbol of love? Then, you must visit Gunongan in Aceh. Meanwhile, if India have Taj Mahal as their king love to his queen, then in Aceh is Gunongan. Indeed, Gunongan is the love symbol of Sultan Iskandar Muda to his love Putri Kamaliah. Indeed, Gunongan inscription written about the history of Gunongan monument.
Meanwhile, Gunongan Monument open for public everyday at 7 am to 8 pm. Thus, Gunongan is 9,5 meters tall portrays a flowers in three steps. Panterana Batu or The Rocks is a complex of Sultan Iskandar Muda family cemetery while Kandang Baginda is Aceh Kingdom family cemetery. Indeed, the pinnacle of this building is the third step shaped like a blossom flower. As a result, if you visit Gunongan then you can learn about love and history of Aceh old kingdom.
25. Aceh Kherkof 
Banda Aceh attractions, Aceh Kherkof is located in Blower, Banda Aceh. Meanwhile, Kherkof is cemetery of Netherlands's armies during the colonialism era. Thus, this cemetery is one of the history how Aceh people fought to get freedom from Netherlands. Thus, Kherkof is mostly visited by tourists from Netherlands, Japan, and Malaysia. This place is also the place to remember heroes as many local fighters also deep buried here.
Thus, on the grave is written the name of the passed armies, the date and the dead location. As a result, there are 2.200 armies graves, 35 graves of Navy army, and 118 others armies. Indeed, visiting Kherkof must be another way to enjoy Aceh. In the end, Kherkof is historical, magical place to visit.
26. I Love Sabang Tower 
Sabang is popular city in Aceh, a free economy zone of Indonesia. Meanwhile, Sabang city have variation beautiful places to visit such as 0 km tower and I Love Sabang tower. Indeed, I Love Sabang tower is the icon of Sabang showing how people love Sabang as their hometown. Thus, the tower is located in Elak garden, a strategist location so people love to visit here just take pictures or play around the garden. Meanwhile, it's not only the landmark, but the scenery around is beautiful with Aneuk Laot lake view. Thus, visiting this landmark is one of the best things to do in Sabang Aceh.
Indeed, Aceh as an Islam city has its own rule that you need to follow. Just like all places in the world, the tourists attraction places always has its local culture, rule, beliefs, that we must respect in. As a result, Aceh is one of the city of Indonesia that has thousands beautiful places worth to visit. Recovery from tsunami disaster, Aceh is growing to be such a great place and there are many good things to do in Banda Aceh Indonesia.
Also read: