Talking about tourist attractions in West Nusa Tenggara will never finish! It has tons of interesting and famous tourist attractions which are favored by both locals and foreigners. Just browse these 19 Heavenly Things to Do in West Nusa Tenggara. There's one region you can visit here, which is called Dompu.
Dompu Regency is the capital city of Central Sumbawa. This regency is situated on the main road located between the district of Sumbawa and Bima district.
This regency also has some best tourist attractions you can visit, starting from beaches, island and even national park. Let's see the 6 best tourist attractions in Dompu you should visit at least once!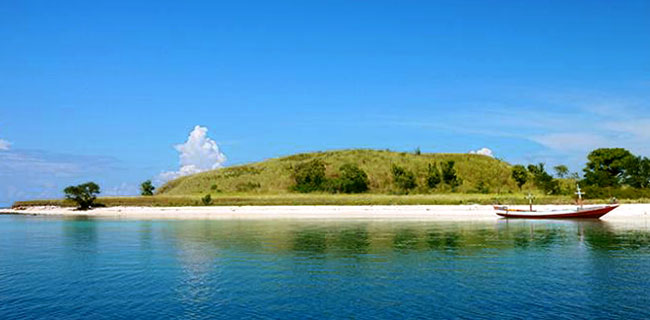 The first recommended tourist attractions in Dompu you should visit is Nisa Pudu Island. It is located in Kempo Sub-District and it resides on the border between Sumbawa and Dompu Regency.
This island may not be as famous as Lombok's Gilis, but it is still good enough for family recreation and relaxation. If you still have time to visit Sumbawa, make sure you consider these things to do in Sumbawa Indonesia.
Nisa Pudu Island serves a peaceful nuance because it has no inhabitants. This island is considered small too. As tourists get near the island, a green island on the horizon can be seen.
The green island is covered by lush green trees and wild grasses. Try to get close to the shore, tourists will be able to see the stunning and clear sea water with green Tosca color. No wonder, this spot is perfect for snorkeling and swimming.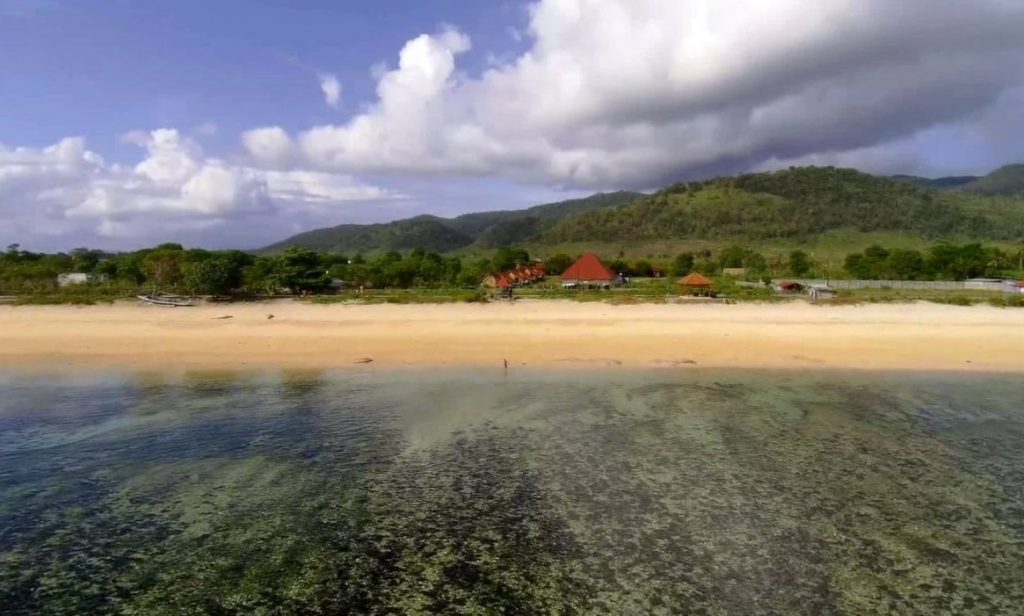 Lakey Beach is located near the border between Sumbawa and Dompu Regency. This beach is full of astonishment that attracts most of the tourists. Lakey Beach resides in Jambu Village at Pajo Sub-District.
The beach is not only famous for having a beautiful sea scenery, but also becomes the perfect place to do surfing! Many foreigners come to this beach to satisfy their surfing hobby. However, it is not recommended for beginner surfers who cannot swim. Instead, they can just go beach walking and enjoy the sunrise or sunset.
In terms of nuance, this beach offers both peaceful and relaxing atmosphere. It has exotic shoreline with soft-textured sand along with some trees too. Small huts are also available for relaxing.
Due to the excellent waves, Lakey Beach is really popular among local and foreign tourists. The local government even conducts a surfing competition here. Everyone is allowed to join, as long as they are qualified. Take a look at the complete list of 13 Best Surfing Spots In Indonesia You Must Try. If you love surfing, then put them on your list!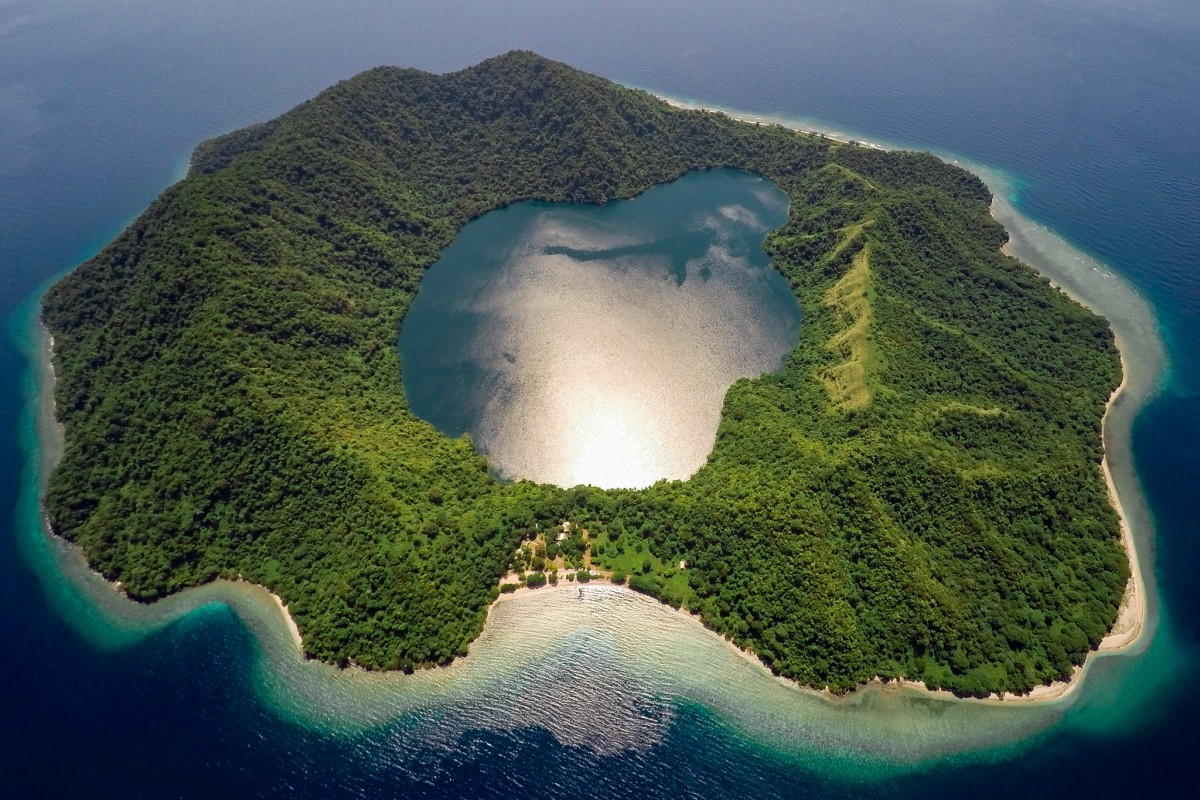 Besides Nisa Pudu, Dompu also has Satonda Island. It belongs to Nangamiro Village at Pekat Sub-District, near the border between Sumbawa and Dompu Regency. This island offers majestic panorama to all of its tourists.
Besides, tourists can also learn about the interesting history of this island. It is said that this island was formed because of an explosion of the underwater volcano. This beach got its name from the presence of Satonda Mountain in that area.
Peaceful nuance and beautiful scenery are two attractive points of Satonda Island. The sand is why and the sea water is clear and calm. It is the best place for swimming and snorkeling. This beach is also famous for its famous corals, Nephtea and Labophyton.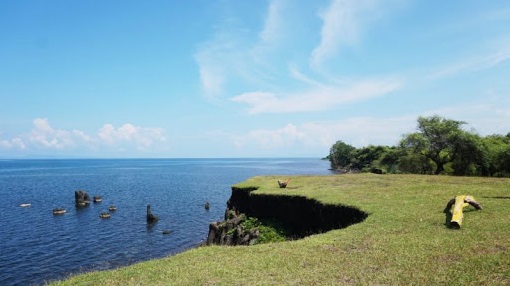 Sarae Nduha Beach has also attracted a lot of tourists recently due to its beauty. Sara Nduha is located near the border between Sumbawa and Dompu Regency. The access to this beach is also easy.
Despite the fact that the government hasn't inaugurated this spot as an official tourist attraction yet, it gains its popularity already. More and more people have been visiting this place over time.
Sarae Nduha Beach has two main attractions: the exotic black sandy shoreline and the tall cliff behind the shoreline. The waves in this beach are also small so it is suitable for swimming and surfing.
For those who don't like doing water sports, they can just do others, such as beach walking and photography. Regarding to the tall cliff, tourists are able to climb it and enjoy the view of the beach from above.
The cliff has grassy and plain surface, and due to this reason many tourists often build a tent and enjoy camping there. Do you believe that the sea scenery from the cliff is amazing? That's one of the perfect spots for photography and relaxation too!
Find the other 3 Beautiful and Breezy Beaches in Dompu, West Nusa Tenggara.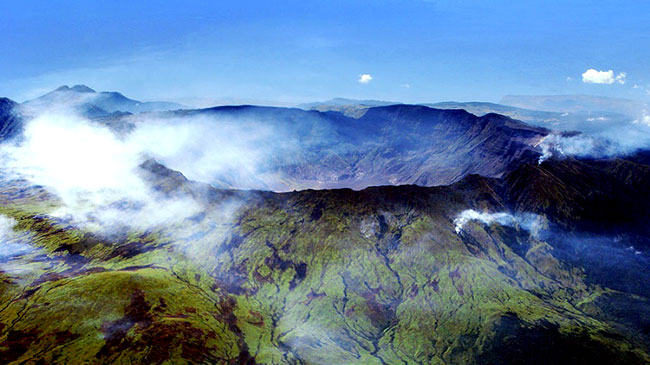 Asides from those beaches and islands, Dompu Regency also has Tambora National Park. Tourists will be able to enjoy numerous types of floras and fauna in that area. No wonder, this national park is the best place for family recreation!
Tambora National Park also has calm and refreshing atmosphere due to the pristine nature. It consists of vast landscapes, including the hunting field, nature preserve and wild reserve.
Tourists will be able to enjoy seeing various types of trees, herbs, plants in the flora arena. In the fauna area, they will also be able to see different types of animals, including primates, mammals, reptiles, birds and many more.
One thing people love to do in Tambora National Park is trekking. Tourists are able to enjoy trekking and exploring the mountain with the challenging routes. Moreover, they are also satisfied with the beautiful panorama soothing their mind.
There is also another famous national park in Kalimantan, just like mentioned in Exploring Gunung Palung National Park, West Kalimantan.