Yogyakarta, also known as Jogja, is a convenient and colorful city for workers, students, and, of course, travelers. You will almost surely find a reason and more that make you want to visit this famously hospitable city. Jogja also has relatively inexpensive and various amount of travel destinations from natural, culinary, and the worthy of note hangout places that we will expose right now.
You may also want to check these great destinations in Central Java:
1. Roaster and Bear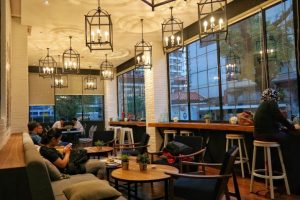 Roaster and bear is a café and restaurant on Mangkubumi Street that recently becomes popular. One of the attractions in the café is that it provides several good spots to take pictures on, such as the iconic cute bear doll which is the favorite spot. It is also equipped with wifi connection that surely will make you want to stay for a long time.
Roaster and Bear serves western, especially European, dishes from the tasty appetizer, the delicious main course, and the pleasant dessert. The prices start from Rp. 20.000 that is obviously affordable for young people. Yes, this is most visited cafe in Yogyakarta Indonesia.
2. Kalimilk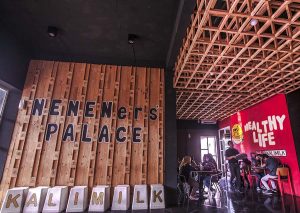 There is a chance that you will be familiar with Kalimilk if you visit jogja. Kalimilk is a café with unique concept that offers hot or cold fresh cow milk with variant flavors such as caramel.
Bring your friends to Kaliurang Street, and Kalimilk will be a great place to gather with them. No need to worry about the price. With a budget under Rp. 50.000, you can afford to eat and to warm yourself in Kalimilk café.
Also more about Yogyakarta attractions: Things to Do in Yogyakarta Palace (Amazing Culture)
3. Legend Coffee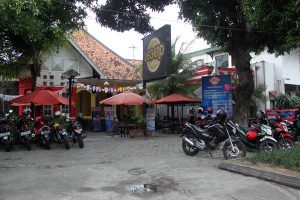 Legend coffee is undeniably a café for young adult that is located near Kridosono Stadium in Kotabaru. The café is open for 24 hours and is always filled with students that use the place to gather with their friends or simply to work on their tasks. The café also provides traditional games like chess, to console games like Playstation and Xbox. About the price, you can enjoy your quality time in the café with only less than Rp. 50.000.
Also more about Yogyakarta attractions: 10 Splendid Things to Do in Kotagede Yogyakarta
4. Klinik Kopi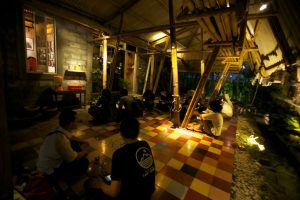 There are many unique cafes in Yogyakarta that you may don't know. If you have watched Ada Apa dengan Cinta 2 movie, you must be familiar with this café. Yup, this is one the shooting locations of the movie in Jogja. If you order a coffee, the barista will tell you the story about the coffee you choose.
So, besides a coffee and the cozy atmosphere of the café, you will also get knowledge about coffee.
A cup of coffee in Klinik Kopi is sold at around Rp. 15.000, much more economical than the generally international cafés. You can visit Klinik Kopi on Kaliurang Street KM 7,5, Sleman, every Monday to Saturday from 4 pm to 10 pm. 
5. Kongkalikong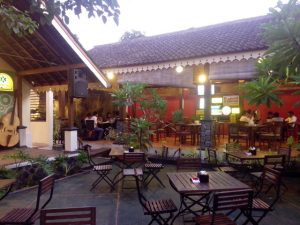 Kongkalikong is located on Taman Siswa Street that is famous for its hangout places. The café targets young adults, so it is not unnatural that the visitors of the café are always dominated by students.
There are live music, cable TV, and also wifi connection.As in other young adult cafés, Kongkalikong sells foods and beverages at low price. The name of the foods is also unique such as a pizza named Classico with the price less than Rp. 50.000. Yes, this is most visited cafe in Yogyakarta Indonesia.
Also more about Yogyakarta attractions: 15 Best Nightlife in Yogyakarta Indonesia Places You Should Visit
6. House of Raminten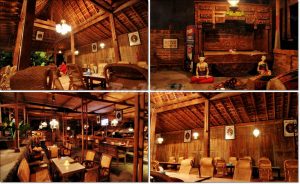 House of Raminten, or also known as Raminten, is quite familiar for the citizens of Jogja. Raminten is a semi-café restaurant that is suitable for young adults and families. Raminten offers various traditional dishes such as nasi kucing, nasi gudeg, nasi liwet, and many more.
Raminten has several franchises, several of them are located in Kotabaru to Kaliurang regions. For the prices, with less than Rp. 50.000, you can get the main dish and drink. A reasonably price for a pleasant semi-café restaurant.
You can also check the interesting destination in Top 20 Things to Do in Malioboro Yogyakarta, Indonesia 
7. Secret Garden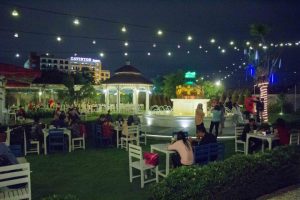 If you want to hangout with your partner, then the romantic Secret Garden the perfect place for you. As implied in the name, there is a garden in the café with the combination of modern and classic Java. The concept of the café is open-air, which means that you will get the romantic atmosphere of Jogja night.
Again, the price is quite affordable depends on the menu. The prominent dish here is cheese fried rice that can be ordered for less than Rp. 50.000.
If you want to visit the place, you can come to Prof. Dr. Ki Amri Yahya Street number 2 in Wirobrajan.
8. Madam Tan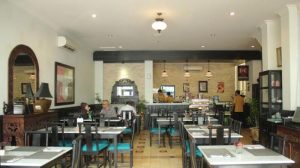 Madam Tan is famous Chinese semi-café restaurant that has franchises with various concepts that scattered around Jogja: Madam Tan Classic near Tugu Jogja, Madam Tan Work Bar on C. Simanjuntak Street, Madam Tan Corner at Kaliurang Street, and Madam Tan Ristorante in Grand Aston Garden Hotel.
The restaurant offers a variety of dishes and beverages, especially Chinese like lumpia, and of course for a reasonable price.
9. Rumah Coklat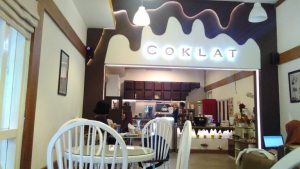 There are many unique cafes in Yogyakarta that you may don't know. Rumah Coklat is located at Cak Ditiro Street number 17A. As in the name, Rumah Coklat specified its menu on chocolate. You can try its chocolate milkshake and other chocolate dishes. Besides chocolate, you can also try western dishes that the café offers. Yes, this is most visited cafe in Yogyakarta Indonesia.
Even though the price is rather expensive for students, it is paid with its cozy atmosphere and free wifi connection, you can bring your friends to hangout together, and surely you will feel at home.
10. Tempo Gelato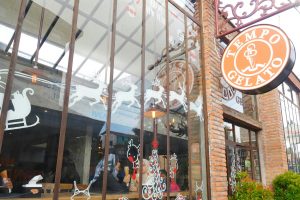 There are many unique cafes in Yogyakarta that you may don't know. This café that recently has opened 2 franchises never runs out of visitors, especially on holidays. Tempo Gelato, a café that sells ice creams with various flavors from fruits to cakes flavors. The café is famous for its gelato ice cream.
The price for a gelato start from Rp. 20.000 for a 2-flavors ice cream, Rp. 40.000 for 3-flavors, to Rp. 65.000 for 4-flavors. Although the price is slightly expensive, the popularity of the café makes the café always full of visitors. 
More Unique Cafe to Hang Out in Yogyakarta
Besides of those hangout places, you may also want to visit some of these other cafés:
Nox Coffee Boutique
Epic Coffee
Kedai Kopi
Six Senses Kitchen
Bong Kopitown
The Captain Urban lounge
Dixie Easy Dining
Almond Cafe
Jogja Vespa Cafe and Adventure
Blanco Coffee & Books
Now we have finished the recommendation list of cool hangout places in Jogja. Keep them on your list the next time you visit Jogja. Have a great day!
Check also: