Previously, we were talking so much about Mount Bromo. We gave the information about it in many ways, like how to get to Mount Bromo from Yogyakarta, and even the specific theme regarding of the mountain. Mount Bromo still an iconic attraction of East Java. It's successfully attracted so many people not only from this country, but others as well.
In almost everyday, more people coming to hike it in order to enjoy the sunrise on the top. Especially during this season when it's pretty safe to hike it. With a clear weather, sunrise would be an amazing thing to see during the start of the morning. But, besides the question how long does it take t -hike Mount Bromo, maybe another question that should be asked is "Can you climb Mount Bromo?". Of course you can! Especially if you're also following the tips below:
1 – Know how to reach it
The first one and, of course, the most important thing you should know in the first place is to know how to reach the mountain itself. In the previous article, we described the routes to go to Mount Bromo (make sure to take a notice as well). In general, there are two different routes you can take, by Probolinggo or Malang way. Each route provides different view and experience. That's why people would go through different routes when going to or from Mount Bromo to feel that. Both of them are good, and you should notice the difference on your own.
2 – Anticipate the cold weather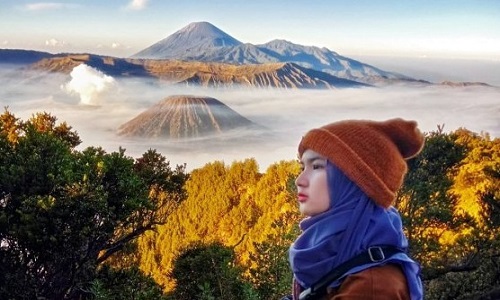 With all beautiful things to do in Mount Bromo, it's usual to spend some more time in the Mountain. Sometimes, the time will past faster than we expected, so the camp should be built in order to protect ourselves from the cold. Even though Mount Bromo is considered to be a friendly mountain to all people in general, but it still has the same characteristic as others, which is the cold weather you may meet at any time. Bringing a thick jacket, comfortable sleeping bag, and also double-layered tent is highly recommended, especially if you have a plan to stay overnight.
3 – Camping in Bromo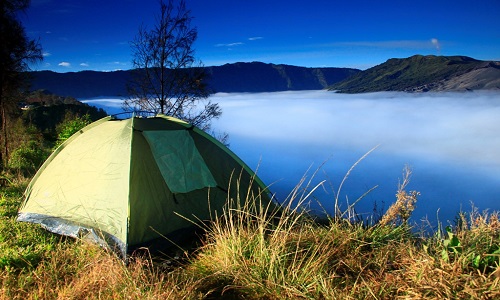 Can you climb Mount Bromo? Of course you can by knowing what to do in order to create a nice and comfortable camp. It's pretty simple actually, especially if you already know the basic to build a proper tent. After building the tent, you need to prepare the cooking utensils as well, the basic ones needed to cook at least an instant noodle or to make a coffee. Sleeping bags should be exist as well to warm your body during the night. The additional thing to remember is don't make the mountain as your trash can. Know that you're coming there in order to enjoy the mountain and all it has only. So, prepare your own trash bag, put the trash in and bring them until you can find the trash place down below. Be respectful, and the nature will pay evenly.
4 – The start of Dry Season
When the rainy season comes, the vegetations around the mountain will look so healthy with their fresh green color. You can still enjoy them in the start of the dry season, when it's still a bit wet, and the color of them is still visible. That's the best time to visit the mountain actually. The view is still nice, and the contour ot them mountain is comfortable enough to trek. We said it's the best time possible to visit Mount Bromo because during the dry season, the vegetations will show their chocolate or yellow color, which isn't quite interesting to see.
5 – Avoid weekend of long holiday
Being one of the most anticipated East Java Indonesia attractions, Mount Bromo is always visited by so many people from around the world. The beauty it has is really eye-catching. The sunrise coming from the horizon, meteor shower, and also the desert are the things you can't witness every day. That's why people are always visiting it, especially during their free times like weekend or a long holiday. Those are the times when the Mountain is crowded, really crowded. So if you want to have a calmer condition, you should avoid them.
6 – Wear boots or special shoes for hiking
Can you climb Mount Bromo? Of course you can, but you should know what to wear. If we're talking about footwear, the best you can get is the special shoes for hiking. Sandals are no go. It can harm your feet, especially with the contour in the mountain. Sneakers can also be a bad idea, especially if you want to hike the mountain.
7 – Fill up your stomach
If you feel hungry, make sure to eat at the nearest food stalls around you. There are some you can find around Mount Bromo, so it's not hard to find one. If you want to eat something during your hike, build a camp and make an instant noodle. It's fast to cook and also really filling, especially if you combine it with other stuff as well like eggs or vegetables.
8  – Visiting nearby attractions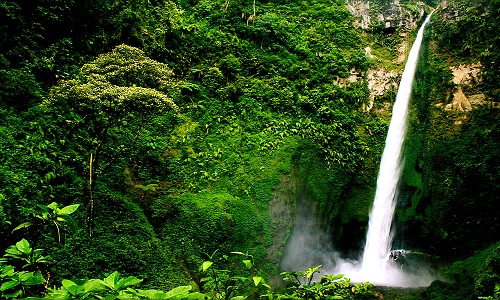 Aside from enjoying the mountain itself, make sure to make your way to the other attractions as well. There are some waterfalls you can find there, like Coban Trisula, Madakaripura, and also Coban Pelangi. You can also find a temple as well, plus the lakes that usually also function as camping ground.
9 – Checking the status of Mount Bromo
Before focusing on the the ultimate guide to hike Mount Bromo Indonesia, all you need to do is to check the condition of the mountain first. Make sure to use your gadget to search about the current condition of Mount Bromo. If the mountain is allowed for hiking activity, then it's time to go.
10 – The importance of mask and sunglasses
And the final tips to make sure that you'll be able to hike Mount Bromo is to bring a mask and sunglasses (or any glasses that block UV light). Reaching the peak of Mount Bromo require some extra protection. There you can see desert, and when the wind is strong, the sand is flying everywhere. With the protection from mask and sunglasses, you'll be fine.
Hiking Mount Bromo