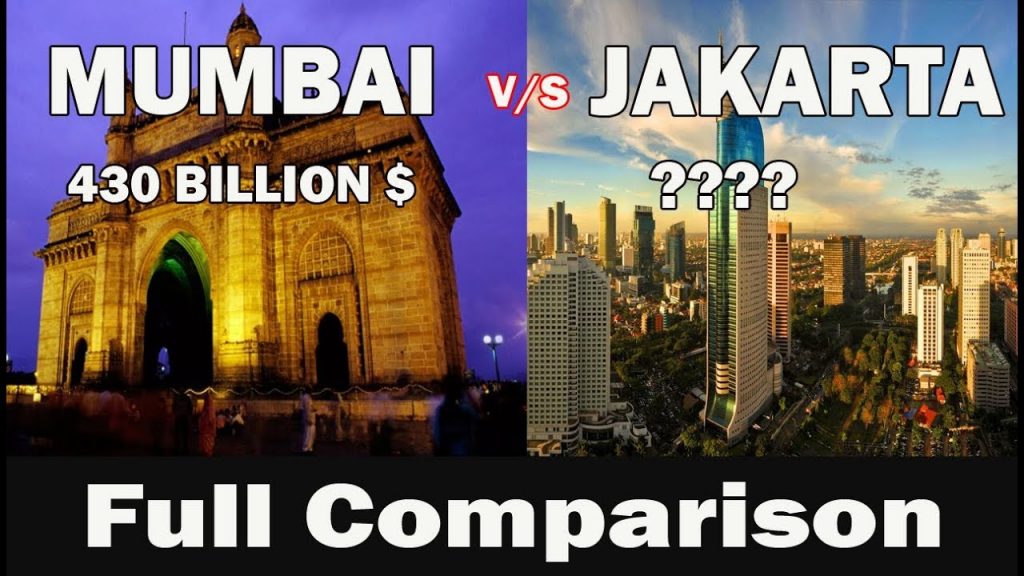 Indonesia is one of Southeast Asia country with more than 261 million people. It is not surprising that Indonesia becomes the 4th most populous country in the world.
It has Jakarta as its capital city. Since it is the largest city in Indonesia, Jakarta has a high amount of traffic which make the expat prefer to pick a drive rather than drive by themselves.
Unless its noisiness, Indonesian are well-known as friendly and open-minded. Many people said that when you come to Indonesia, you always find a new family. By the way, there is also a country which well-known with friendly people in it. It is India.
By having approximately 1,3 billion people in India, it makes the atmosphere become noisier than Indonesia. If you are an expatriate, you will be surprised because it must be chaotic and louder than you used to. It has There is a saying "When in Rome, do as the Romans do" it means that when you live in a new place, you should act the way the hosts do.
The awareness about the culture, lifestyle, and anything related to the place you want to live is required. Beneath the whole things you need to prepare, financial is an important thing to be considered when you live in a particular country.
The exact reckoning will support your need and ease you to survive, especially if you are not the citizen of the country you are living. Do you interesting and have a plan to live or travel either to India or Indonesia? Let's check the cost living comparison between Jakarta and India!
Restaurant
Jakarta
India
Meal, Inexpensive Restaurant
Rs 172.34
( Rp 35,000.00 )
Rs 275.00
( Rp 55,849.96 )
Meal for 2 People, Mid-range
Restaurant, Three-course
Rs 1,230.98
(250,000.00 Rp)

Rs 1,200.00
(Rp 243,708.93)
Water (0.33 liter bottle)
Rs 18.44
(Rp 3,744.78)
Rs 14.52
(Rp 2,949.23)
Markets
Beef Round (1kg) (or Equivalent
Back Leg Red Meat)
Rs 574.46
(Rp 116,666.67)
Rs 385.35
(Rp 78,261.17)
Rice (white), (1kg)
Rs 64.32
(Rp 13,061.90)
Rs 56.93
(Rp 11,562.37)
Onions (1kg)
Rs 146.49
(Rp 29,750.00)
Rs 24.38
(Rp 4,952.06)
Transportation
One-way Ticket (Local
Transport)
Rs 17.23
(Rp 3,500.00)

Rs 30.00
(Rp 6,092.72)
Taxi 1km (Normal Tariff)
Rs 22.28
(Rp 4,525.00)
Rs 12.00
(Rp 2,437.09)
Gasoline (1 liter)
Rs 45.35
(Rp 9,210.00)
Rs 75.71
(Rp 15,376.46)
Rent Per Month
Apartment (1 bedroom) in
City Centre
Rs 27,315.96
(Rp 5,547,619.05)
Rs 15,542.86
(Rp 3,156,610.92)
Apartment (1 bedroom)
Outside of Centre
Rs 14,931.02
(Rp 3,032,352.94)
Rs 9,089.62
(Rp 1,846,018.52)
Apartment (3 bedrooms) in
City Centre
Rs 85,502.58
(Rp 17,364,785.19)

Rs 37,813.08
(Rp 7,679,488.61)
Buy Apartment Price
Price per Square Meter in
City Centre
Rs 140,077.97
(Rp 28,448,544.66)
Rs 137,338.68
(Rp 27,892,218.27)
Price per Square Meter
Outside of Centre
Salaries And Financing
Average Monthly Net
Salary (After Tax)
Rs 25,018.68
(Rp 5,081,063.89)
Rs 36,370.83
(Rp 7,386,580.78)
We provide some main needs that might help you to calculate your financial while living or traveling. In short, here is the overview of the living cost comparison between Jakarta and India:
The consumer prices, consumer prices including rent, rent prices, groceries prices, and local purchasing power in Jakata is higher than India. Whereas, the restaurant prices in Jakarta is lower than India.
Here are more places to visit: