Looking at our previous topics, we can conclude that Jakarta, as a big and capital city of Indonesia, Jakarta also can be a great altrenative to spend holidays. You can see the perfect example at things to do in Kemang. So, for you people who live around Jakarta, your city is good enough for having some great times vacationing.
Also a little bit far from that one, you can also visit the other area called Bintaro, and visit things to do in Bintaro Jakarta that has a lot of modern attractions for you. But now, we want to go to the area that also filled with modernization and business. There, you should find so many good spots for you to hang out, like these places in things to do in Central Park Jakarta:
1. Jakarta Aquarium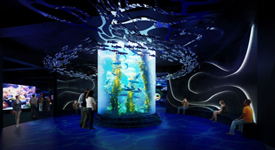 The first thing first inside the list of things to do in Central Park Jakarta is this Jakarta Aquarium like the one located in things to do in South Jakarta. After the busy work for days, it's time to finally have some relaxation with seeing the sea ecosystem in this place.
The spot is really helpful for either education and entertainment. The place is also great and comfortable, and the ecosystem inside will be always beautiful. For the ticket, you only need to take about Rp150.000,- per person to be able to enter.
Location : NEO Soho
Tips : If youbring kids, don't ever let lose your supervision, because they can get lost in this place so easily
2. The Museum of Indonesian Bank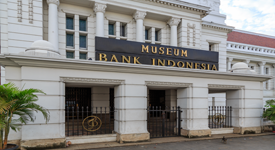 The second thing in things to do in Central Park Jakarta is visiting the Museum of the country's biggest bank, the Bank Indonesia. Well, as you can expect, in this museum you can also find many things that related to to the building of BI itself, or maybe the tools that have the relation with money.
It's totally a fun place to visit, especially if you're that people who like the history. Even though you don't like history, in here you can taste the different experience of going through times. With only Rp5.000,- you can get in.
Location : Pintu Besar Utara street number 3
Tips : At least bring some money to do donation
3. Cattleya Park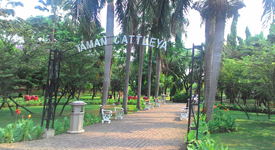 Finally, the natural recreation for you and your family. It's located inside a housing there, but any one can visit this park freely. The park is servided so well by the staff. The land is green, so do the trees, and the additional jogging track.
The place some times used as a place to do shooting, especiall for those television commercials and things called Sinetron. The place is really quiet in here, always be the opposite of the big city. Don't worry about the entry ticket though, it's totally free to visit this park.
Location : S. Parman Street
Tips : Spend your time in here freely, becuase it only opens from 7 am to 9 pm
4. Totem Room Escape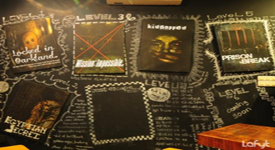 The next attraction should be found for a praty that contains two or more persons, because thisone is pretty challenging, and those people can be much helpful for you. If you have the opportunity to finally enjoy trying the mystery of Totem Room, you should get it.
We can't spoil what's inside. The thing is there are some puzzle that must be solved to continue your way there. You can enter with some money of course, for the administration. The ticket price enter is starting from Rp100.000,-.
Location : Tanjung Duren Raya Ruko Garden House
Tips : Don't get scared or panic
5. Neo Soho Mall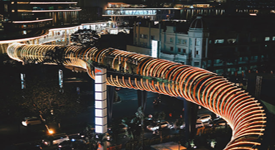 The first mall that can be found near the area of Central Park Jakarta is the Neo Soho Mall. If you never looking at such a unique architecture of a mall, you can do it right now. It's decorated with some kind of unique building on the outside.
Inside you can find so many things that you maybe want to buy. There are electronics, dairy supplies, and the other. As usual malls in Indonesia, you only need to pay the parking ticket once you want to get out of the place with your vehicle.
Location : S. Parman Kav.28
Tips : Don't bring your credit cards, it's gonna get burned
6. Grand Indonesia Mall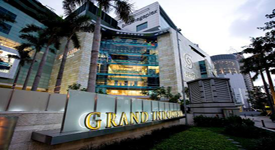 Jakarta is the city for malls. There are so many of them.The beautiful ones you can find in things to do in Kuningan Jakarta, but around Central Jakarta, you can always find me like them, like this one place, called Grand Indonesia Mall.
Located in a very strategic place, the mall is alwasy busy with people. It's very iconic with its big water fountain in front ofthe mall. The foundtain itself is really famous as one of the Jakarta's icons. You only need to pay the parking ticket to enter though.
Location : M.H Thamrin street 1
Tips : Don't hesitate to sped your money in your own favorite things 
7. National Museum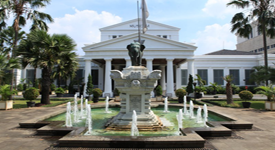 The next thing is of course visiting teh National Museum. It's located not far from te Central Par, only few kilometers from it. Before entering you need to pay the entrance ticket which will cost you around Rp 5.000,-.
Of course you can bring some children in here, it's totaly beneficial for them. They can learns some more about the facts of history that they haven't known in their class. Visiting the place during weekend is also recommeded.
Location : Medan Merdeka Barat street 12
Tips : Make the place still clean wen you're leaving
8. Kidzania Indonesia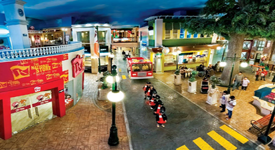 And then, inside the Pacifi Place Mall, there's one place or spot called Kidzania, which is like a heaven for the kids. In here they can play so many things, actings like the profession they alwasy wanted.
In here, they can join the cooking class, acting like a pilut, complete with the installment of plane controls, whihc they can also try. Also they can act a fire fighter which they have the duty of taking care of fire inside the house. For th parents, they need to take atleast Rp50.000,- to get their kid in. The price increasing based on the child's age.
Location : Jend Sudirman street Kav. 52-53 Pacific Place Mall
Tips : Be sure to take a look at your kids carefully
Aside from the eight locations mentioned above, of course there wil be eight places left t cover our topic for today. So here you go :
Fit and Spa Lounge, enjoy your pleasure here
The National Museum, visiting the respected monument in Indonesia is the best thing
Furano Healthy Family Reflexology, another choice of the busy spas
Suropati Park, the most beneficial park in Central Park Jakarta area
Gambir Station, it's the place when you finally arrive in Jakarta by train
Textile Museum, if you bored from the historical thingies, maybe you can seek this alternative
Ancol, waterpark that every one loves
Tanah Abang Market, located just 3 km from Central Park, the spot is also a great one for shopping
That's the complete list of things to do in Central Park Jakarta. Yes, most of them are kodern atractions, a fun one with the advanced technology and stuff. If you want to visit more natural spot, here's another alternative, place called things to do in Taman Mini Jakarta. Te you uld find many other things that reraely can be found in a big city like Jakarta.