South Tangerang is one of the satellite cities that support Jakarta. Although the city was just established in 2008, the development of its economic and infrastructure is skyrocketing. But South Tangerang is not only crowded by buildings, shopping centers or settlements. You can also find natural attractions and man-made attractions. Let's see some points of interest in South Tangerang ..!
1. Ocean Park BSD City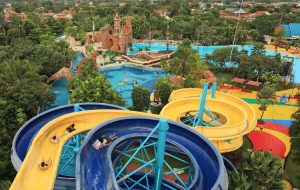 Ocean Park BSD City is probably the coolest water park in South Tangerang. It is the perfect place to spend a vacation with family.
Ocean Park BSD City has many exciting water rides, including Splash Town, Pacific Wave, Caribbean River, Race Slider and Lagoon the Bahamas. Some rides are reserved for children so their parents do not have to worry about safety issues.
How to Get There
Ocean Park BSD City is located at Pahlawan Seribu Street, Serpong. The admission is Rp 55.000 on weekdays and Rp 95.000 on weekends. Opening hours on weekdays is 11 am – 6 pm. On weekends open at 8 am. Besides visiting Ocean Park BSD City, there are still many things to do in Serpong.
2. Froggy Floating Castle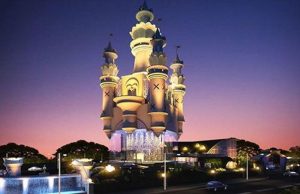 Froggy Floating Castle is one of the iconic buildings of South Tangerang. The building is inspired from the Floating Castle in the famous fairy tale of Jack and the Beanstalk.
The palace stands on thick glasses of 10 meters tall, making it seems to float. Froggy Floating Castle is a place of non-formal education for children. Various things are taught here like math, music, gestures, friendship, and visual spatial.
How to Get There
Froggy Floating Castle is located at BSD Grand Boulevard Street, Serpong.
3. City Park BSD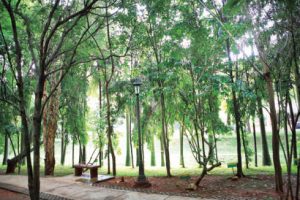 BSD City Park is a cheap attraction that became a favorite for the people of South Tangerang. The park is located in the middle of the city and is perfect for unwinding, socializing, recreation, exercising and selfie.
BSD City Park has more than 50 species of plants and its shady atmosphere makes visitors happy to linger. In front of the park there are many street vendors so visitors can eat while relaxing from the hustle and bustle of the city.
How to Get There
BSD City Park is situated in Bumi Serpong Damai (BSD) area. But there are two areas for BSD City Park. City Park 1 is at Letnan Sutopo Street and City Park 2 is at Tekno Widya Street. It's free entry.
4. Jombang City Forest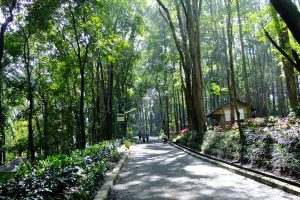 Jombang City Forest has an area of 1.75 hectares so that it becomes the antidote to air pollution in South Tangerang. Inside the forest there are about 3,000 rare plants from various regions in Indonesia.
Jombang City Forest is also intended as a place of recreation for the community. It has been equipped with various facilities such as jogging track, children play ground, toilets and parking lot.
How to Get There
Jombang City Forest is located at Tidore Street, Ciputat. It's free entry.
5. The Breeze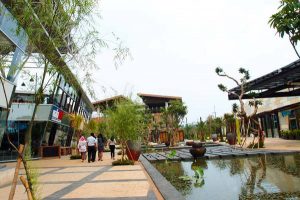 The Breeze is a unique mall that has views of the Cisadane River. The buildings located in The Breeze are arranged in such a way that displays a beautiful and comfortable atmosphere.
With 65 tenants, The Breeze becomes a shopping, culinary and leisure destination. The Breeze is definitely a great hangout in South Tangerang.
How to Get There
The Breeze is located in BSD Green Office Park, Serpong. Opening hours is 7 am – 11 pm. If you love to hangout, you should take time to visit stylish cafes in South Jakarta.
6. Fairy Tale Village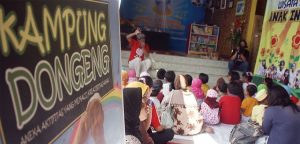 Fairy Tale village is a great vacation spot for children. Through fairy tales children can learn good values and develop their imagination.
The tales that are delivered are diverse, ranging from traditional fairy tales to popular fairy tales. In addition, children are also taught to dance, paint, play drama and make handicrafts.
How to Get There
Fairy Tale Village is located at Musyawarah Street, No.99, Ciputat.
7. The Kite Museum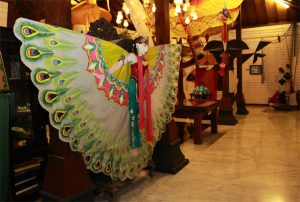 The kite museum has a collection of over 600 kites from different regions of Indonesia as well as abroad. A variety of unique kites can be seen, ranging from bird-shaped to traditional dancers-shaped.
Visitors can also learn to make and paint kites. In addition visitors can also learn to make ceramics, paint umbrellas, paint t-shirts, paint puppets, or make batik.
How to Get There
Kite Museum is located at H.Kamang Street, Pondok Labu, Cilandak. It's about one hour drive from downtown South Tangerang. Opening hours is 9 am – 4 pm. It's free entry. If you participate in making a kite, it will cost Rp 15.000. Visiting Kite Museum is one of several things to do in Tangerang.
8. Situ Gintung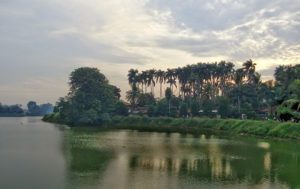 Situ Gintung is an artificial lake built by the Dutch in 1933. It serves as a rain container, a source of irrigation and a place of recreation.
Situ Gintung becomes an oasis in South Tangerang. It gives the natural atmosphere. In the middle of Situ Gintung, there is an artificial island that is used as a natural tourism park. Here visitors can camp, outbound and play paint ball.
How to Get There
Situ Gintung is located at Kertamukti Street, East Ciputat. It's free entry. Another beautiful oasis in the middle of hectic city is Setu Babakan. Stop by there, it's one of good things to do in Jakarta on the weekend.
9. Tanah Tingal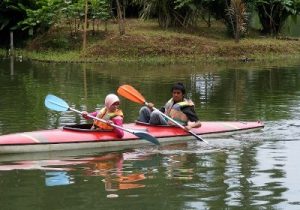 Tanah Tingal is a city forest that has an area of about 10 hectares consisting of forests, lakes and rivers. The countryside is felt here. Visitors can see the Javanese house, rice field, vegetable garden and orchid garden.
Canoeing down the lake is a favorite activity here. In addition Tanah Tingal also features various facilities such as futsal field, children playing ground, flying fox and fish pond.
How to Get There
Tanah Tingal is located at Merpati Raya Street, Jombang, Ciputat.
10. Scientia Square Park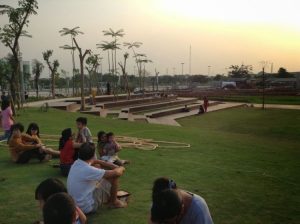 Scientia Square Park is also a great place to spend holidays with family. Here there are various activities that can be done such as cycling, skateboarding, wall climbing, and studying the butterflies in The Metamorphosis of Butterfly Park.
If hungry, visitors do not have to worry. There is a food court that sells a wide variety of food. There are also coffee shops to hang out.
How to Get There
Scientia Square Park is located at Scientia Boulevard Street, Kelapa Dua, Tangerang. It's about 45 minutes drive from downtown South Tangerang. The admission is Rp 25.000 on weekdays and Rp 40.000 on weekends. Opening hours is 5 am – 9 pm.
More points of interest in South Tangerang :
11. Kandank Jurank Doank, a natural school for children
12. Marcopolo Waterpark
13. Puspitek, a technology research center in Indonesia
14. Tirta Sanita, natural hot springs
15. Monumen Palagan Lengkong, a historical monument
Ok guys, those are points of interest in South Tangerang. The combination of natural and urban ambiance will certainly fascinate you. Let's visit South Tangerang..!