After telling you about the best business area around Jakarta, like things to do near AEON Mall BSD City for example, where you can find a lot of interesting places there like the cafes and thematic restaurants that can sell you the authentic meals, now we want to take you back to Jakarta to an area named Alam Sutera? Are you familiar with its name?
This one place that located so strategic in Serpong is one of the best areas for business, other than things to do near Breeze BSD City where you can find a lot of apartments, stores, and many other forms of types of furniture. Inside the area, you can also in the other mozzarella places that very eye-catching. But before actually talking about what to do at Alam Sutera, let's look at the brief information right on below :
What is Alam Sutera
As one of the best thing aside from Instagram worthy restaurants in Jakarta, Alam Sutera is a location, or we can say as the mini town in the Southwest area of Jakarta and has about 800 hectares wide. For the people who interested to live inside Alam Sutera, they can get the facilities such as Shophouse cluster, Shopping Mall, University, Hospital, and the others. The Alam Sutera was developed by Alam Sutera Realty Tbk, the property developer that built back in 1993 ago. Aside from Alam Sutera, the company has the other projects such as Asri Sutera Jawa Barat, GW Cultural Park, Alang Sutera Tegal, and also the Warna TV.
The attractions around Alam Sutera
Just like the list of restaurants in Grand Indonesia, Alam Sutera does have some of the best locations for you to visit. Here are some examples of them :
1 – Patbingsoo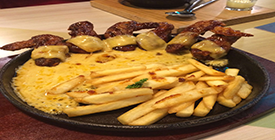 The first one in the list of what to do at Alam Sutera is Patbingsoo. The Patbingsoo is actually the name of one dessert from Korea. So, in this very place, you can get the best Korean desserts. Now, the restaurant has many branches in this country. But, the first outlet is in the business area of Alam Sutera.
About the menu, you can get the famous Bingsu as your dessert. There's a variant of Bingsoo here, which is the Bibim Bingsoo. It's like the Bibimbap version of Bingsoo. Inside it, you can find some things like fruits, jelly, and also ice cream. For the meals, Spicy Chicken Wings with melted mozzarella cheese is always the best.
Location: Flavor Biss, Alam Sutera Boulevard
Average Price: Rp200.000,-
2 – IKEA Restaurant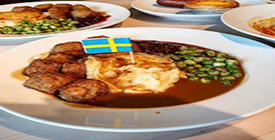 Aside from buying kinds of furniture that you can build yourself, you can also visit its restaurant, which is IKEA Restaurant. This store from Sweden also promoting their authentic meals, which is the Swedish Meatballs. It's the top menu of this restaurant, even the plate is decorated with Sweden Flag.
The combination of the meatballs, tasty sauce, and also french fries is always becoming the top menu of this restaurant. With the affordable price and the Bakso that really different than the usual Bakso we have in the country, many people would love to enjoy a portion of Swedish Meatballs after spending some time for hunting furniture.
Location: IKEA Alam Sutera, Jalur Sutera Boulevard number 45, Serpong, Tangerang
Average Price: Rp140.000,-

3 – Onokabe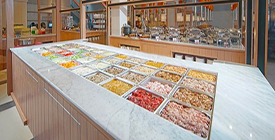 For the people who want to enjoy the Indonesian foods, they can go to Onokabe restaurant in Alam Sutera? Even though the name of it is really Japanese, but if you're Javanese people, you can understand that the words "Onokabe" basically means that this restaurant has anything you want (Onok Kabeh).
Indeed, the menu is very variative in here. You can pick from both Indonesian (Javanese) or the Japanese menu. For Indonesian, you can pick from Nasi Goreng, Es Cendol, and other snacks. There are Suki and Yakiniku for the Japanese menu. Other than that, the restaurant also completed with kids-friendly spaces like playground, massaging chairs for the parents, and also free water.
what to do at Alam Sutera
Location: Alam Sutera Town Center
Average Price: Rp300.000,-
4 – Mint and Pepper Restaurant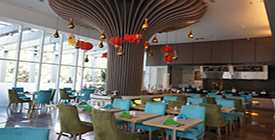 Other than marine tourism activities in Banten, you can also visit the restaurant called Mint and Pepper Restaurant that located in Mercure Hotel. Almost all the menu here is very fancy. It's not wrong to visiting a hotel and eating their best foods, especially to celebrate the events like this end of the year. Both the interior and decoration in this place are wonderful.
But of course, we want to have their best meals, like Pan Seared Tuna Loin with tender meat that perfected with an additional splash of the sauce. During Sunday only, there's the Sunday Brunch with all the International snacks and beverage. Even though the price is surely higher than the others, it's really worth it.
Location: Mercue Serpong Alam Sutera
Average Price: Rp380.000,-
5 – Overdoze Coffee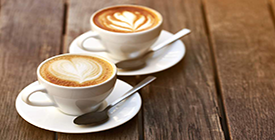 Another good thing inside what to do at Alam Sutera is the Overdoze Coffee. A cafe that loved by many people became a very popular place in Alam Sutera. Aside from the strategic location and cozy environment, the people can order a set of Overdoze coffee.
A set consists of a black coffee and milk-based coffee of your favorite. This duo is the main attraction of the cafe, which can make you awake all day long. Aside from having its beverage, you can also fill your stomach with the noodles, but it's not halal though.
Location: Element Shop House Block C number 18
Average Price: Rp100.000,-
6 – Canabeans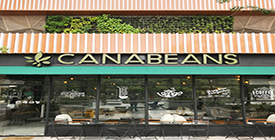 And for the newly built cafe, there's Canabeans in Alam Sutera Boulevard A/10. Even though it's still a young one, many people especially the food vloggers and bloggers are talking about this particular cafe.
It's because of their coffee and the set of meals that they have. There are two main menus that you should get. First, the Long Black Coffee that served with sweet cookies to make it balance, and also the Fettucine.
Location: Alam Sutera Boulevard, A/10
Average Price: Rp180.000,-
The Other attractions around Alam Sutera
Aside from the place mentione above, you can also visit these other things that included in the other part of the article below. There are nine different locations in total that you can visit, they also look great and interesting/
1. Donburi Ichiya
2. Sweet Corner
3. Food Theater
4. Seorae
5. The Holy Crab Shack
6. Beatrice Quarters
7. Zenbu Restaurant House of Mozaru
8. Ikudo Ichi
9. Bandar Djakarta
So that's the article of what to do at Alam Sutera. As a business center and residential area, especially added with the toll road that built in the area of Alam Sutera, making it more and more potential to be a great place to build some business. People with passion and confidence to do it can surely grab many potential markets, like the people who inhabit the Alam Sutera residential area by building more interesting stores like restaurant, cafe, or even factory outlet.
IKEA Restaurant – Alam Sutera