Sibolga is one of the municipalities in the province of North Sumatra, Indonesia. The town is located on the west coast of the island of Sumatra and is in the Tapian Nauli Bay region. Sibolga is 350 kilometers from Medan, or about 8 hours drive. Sibolga usually becomes a stopover before crossing over to Nias Islands. The town has a complete landscape, ranging from beaches, slopes, to the mountains. Let's see 15 things to do in Sibolga, North Sumatra ..!
1. Visiting Ujung Sibolga Beach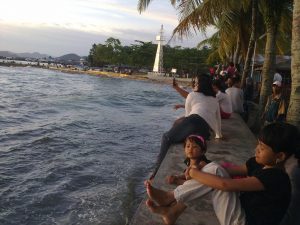 Ujung Sibolga Beach is one of popular tourist attractions in Sibolga. The beach is located in the city center that is easy to reach. Almost every day the beach is crowded by Sibolga residents and people from the vicinity.
Ujung Sibolga Beach is enclosed by concrete to protect it from abrasion. As far as eyes look at, visitors can see the vast blue sea. When the sea is receding, visitors take their chance to swim or looking for crabs trapped in rocks.
How to Get There
Ujung Sibolga Beach is located in Simare-Mare, North Sibolga. It's free entry.
2. Visiting Pandan Beach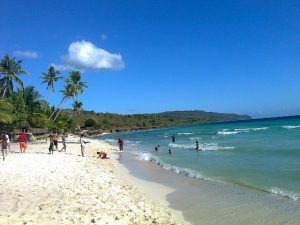 Pandan Beach is a favorite tourist attraction of Sibolga residents. The beach has a strategic location because it is located near the city center Here visitors can enjoy the beautiful white sand, the row of towering coconut trees and the amazing blue sea.
Pandan Beach has been equipped with various facilities for the convenience of visitors. Around the beach there are hotels and restaurants at affordable prices. No wonder Pandan Beach is always crowded by visitors, especially during holiday season.
How to Get There
Pandan Beach is located in Pandan, Central Tapanuli. It's about 20 minutes drive from Sibolga. It's free entry.
3. Climbing Tanggo Saratus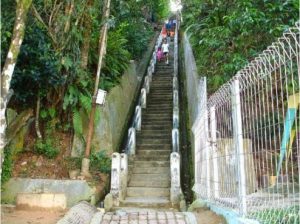 Tanggo Saratus was built during the Dutch colonial period to monitor the ships entering Sibolga. Although its name is Tanggo Saratus, which means a hundred stairs, the actual number of stairs is 290. Surely this will drain the stamina to reach the peak of Tanggo Saratus.
From the peak visitors can see the beauty of Sibolga town. Visitors can also see the islands that exist around Sibolga, such as Poncan Gadang Island, Poncan Ketek Island, and Sarudik Island. Not only that, Sibolga residents oftentimes use Tanggo Saratus to exercise while looking at the scenery.
How to Get There
Tanggo Saratus is located at Sisingamangaraja Street, Sibolga Ilir, Sibolga. It's free entry. Another interesting spot in North Sumatra is a rickshaw monument in Pematang Siantar. Spend time in Pematang Siantar, there are many things to do in Pematang Siantar.
4. Visiting Putri Island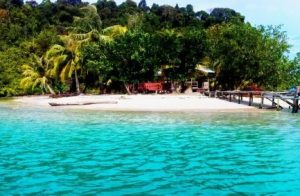 Putri Island is a small island that has beautiful white sand and stunning underwater beauty. The area of Putri Island is not more than 20,000 square meters. Of the area, one-third is white sand beaches.
Putri Island is a great place to hide from the bustle of life. Here there are only wonderful beaches, turquoise waters, green trees and sea breeze. Snorkeling in its clear sea will be a memorable experience.
How to Get There
Putri Island is about 1 hour from Sibolga. Every day there are boats departed from Bosur Beach that serve the crossing to Putri Island.
5. Visiting Poncan Gadang Island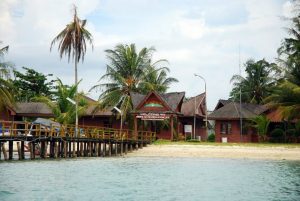 Poncan Gadang Island is one of the islands located close to Sibolga. The island is not only famous among local tourists, even foreign tourists often visit it. The island has a beautiful white sandy beach and is surrounded by an enchanting marine park.
Visitors will be spoiled by the typical beauty of the tropical island. The crystal clear sea will tempt them to swim or snorkel. Poncan Gadang Island also has lodging so visitors can spend the night here.
How to Get There
To get to Poncan Gadang Island, visitors can take a boat from Samas Sibolga port at a cost of Rp 15.000, or join the tour held by Hotel Wisata Indah Sibolga. After visiting Poncan Gadang Island, take time to come to Parapat, another beautiful region in North Sumatra. There are many things to do in Parapat.
6. Climbing Tor Simarbarimbing Hill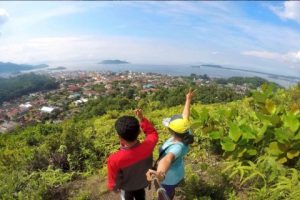 Seeing the city from a height has always been a pleasant experience. To see the beauty of Sibolga, visitors can climb hundreds of stairs in Tor Simarbarimbing Hill. Despite the achy legs and tired bodies, it will be paid off by the awesome view from the top of the hill.
From Tor Simarbarimbing Hill, visitors can see the vast blue sea, the small islands in the distance and the bustle life of Sibolga. The best time to enjoy this panoramic picture is at dusk. The sunset view from the top of Tor Simarbarimbing Hill is breathtaking and will make visitors speechless.
How to Get There
Tor Simarbarimbing Hill is located at Kenanga Street, North Sibolga. It's free entry.
7. Visiting TVRI Tower Hill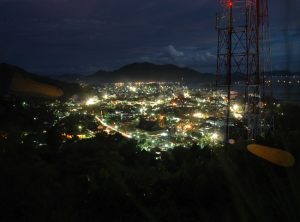 TVRI Tower Hill is the hill where TVRI transmitter was established. The hill is the best place to see the sparkling lights of Sibolga. And it happens to be a popular place for young people.
Accompanied by the night breeze, visitors can see the town of Sibolga decorated with light and twinkle from the lighthouse in the distance. The calm atmosphere in this hill makes visitors happy to linger.
How to Get There
TVRI Tower Hill is located in Sibolga Ilir, North Sibolga.
8. Visiting Mursala Waterfall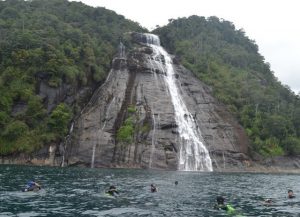 Mursala Waterfall is the most instagramable tourist attraction in Sibolga. The waterfall comes from a river on Marsula Island that directly flows into the sea.
The height of Mursala Waterfall is about 35 meters. Usually visitors only stop briefly at Mursala Waterfall to take pictures and then continue the journey to the Putri Island.
How to Get There
The boats that go to Nias Island or Putri Island will pass through Mursala Waterfall. In addition to the Mursala waterfall, North Sumatra also has an amazing Sikulikap Waterfall in Berastagi. Come over there and you'll have plenty of things to do in Berastagi.
9. Watching Sibolga's Anniversary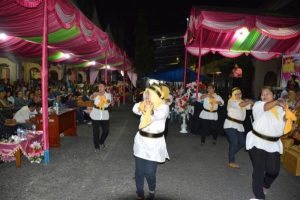 If you come at the right time, in March – April, you can witness the excitement of Sibolga's anniversary. The town of Sibolga has been around since the 1700s, long before Indonesia became independent.
The celebration of Sibolga's anniversary is centered in Simare-mare Square. Various activities are organized to entertain people such as marathon run, fishing competition, soccer tournament and music performances.
How to Get There
Simare-mare Square is located at Ade Irma Suryani Nasution Street, North Sibolga.
10. Culinary Tour on Ikan Bakar Fukong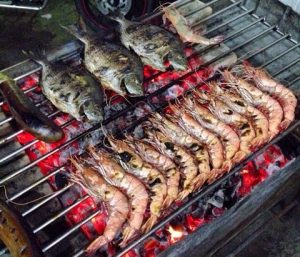 Sibolga is located on the seafront, therefore fish becomes part of daily food. You have not been to Sibolga if you have not tasted seafood at Ikan Bakar Fukong.
The fish sold is guaranteed fresh because it is bought directly from local fishermen. In addition to grilled fish, visitors can also enjoy the grilled shrimp, grilled squid, grilled eggplant, grilled petai, sauteed kale and capcay.
How to Get There
Ikan Bakar Fukong is located at S. Parman Street, Sibolga. Opening hours is 6 pm – 0 am. Culinary is part of the cultural richness of North Sumatra. Not only culinary, there are lots of things to do in North Sumatra.
More things to do in Sibolga, North Sumatra :
11. Visiting Kalangan Beach
12. Visiting Bosur Beach
13. Visiting Japanese Fort in Ketapang Hill
14. Visiting Poncan Ketek Island
15. Visiting Sarudik Island
All right friends, now you have the list of things to do in Sibolga, North Sumatra. Grab your backpack, take leave and let's visit Sibolga..!