As seen in previous articles we've written, Indonesia is a country where you can possibly find the most interesting attractions in the world. Those beautiful gems really fit for many people in general, including the lovebirds as mentioned in what should be my itinerary for 10 days honeymoon trip to Bali around January. It's captivating, really fantastic, and truly memorable.
You can basically explore everywhere, starting to the famous points to the hidden ones. All is possibly visitable, even though there are ones that require a good effort, like hiking the peak of Mount Arjuna for example. Those places are also good for spending time to reduce stress, especially for the bachelors. If you're still confused about which place to go first, then this list of places to visit in Indonesia for bachelors is for you.
1 – Toba Lake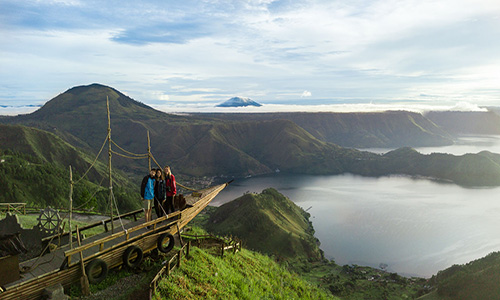 The first one in the list of places to visit in Indonesia for bachelors, which is also an icon of Indonesia top attractions is the one and only Toba Lake. This particular lake has so many hidden myths within. But, people usually visit this place in order to enjoy its wonderful landscape. Go around the lake with the simple yet effective fishermen boats and witness the beauty of living legend.
2 – Thousand Islands (Kepulauan Seribu)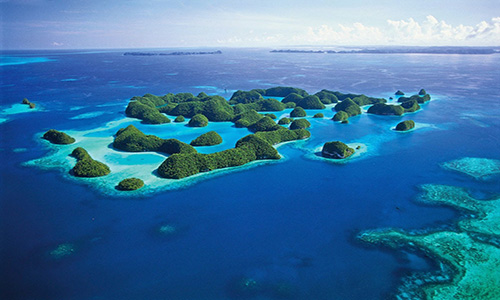 If you live around Jakarta, there's a known gateway to a paradise called Thousand Islands or Kepualuan Seribu. As you may see, this island complex filled with some islands with their own characteristics. Some examples that you can possibly meet within the complex are the Marina island, and also Pramuka island. A lot of activities can be done as well, which is totally fun things to do.
3 – Dunia Fantasi (Dufan)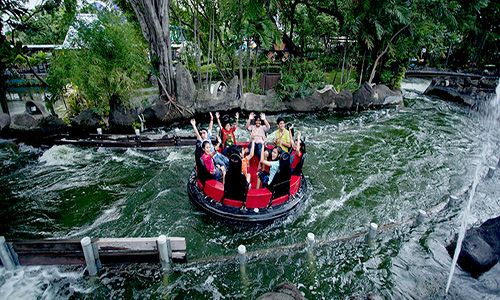 Besides the famous rooftop bars in Jakarta wit stunning view and cheap drinks we mentioned before, there's also a location in Jakarta that is maybe known to all people who live in Indonesia called Dufan (Dunia Fantasi). It's basically a package of a lot of fun, with so many attractions and rides you can pick and play till your heart contended. Not only for the kids, but teenagers and adults can also enjoy this place as well.
4 – Old Town Jakarta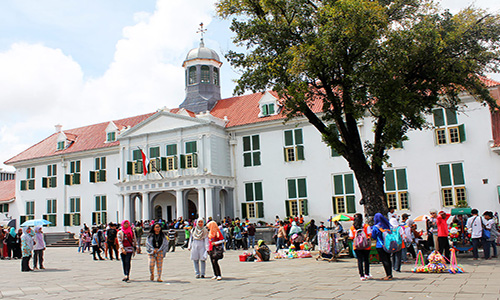 Being a bachelor sometimes can be sad because of the level of loneliness. If so, then you can go to the Old Town Jakarta, which is a location known as a gathering place for all people around Jakarta. There you can meet some community, including the cosplayers that sometimes showing their costumes as well. If you are lucky, you can meet a community that may have the same interest as you, like the drone community or biker community for example.
5 – Pecinan Glodok
Jakarta has outstanding things like places to visit in Central Jakarta. But don't forget an area named Pecinan Glodok. This merry place is a center for foods, a lot of foods. You can select any food you want, whether it's a traditional food or not. There are also kinds of seafood as well, which is really refreshing. For you who really interested to taste some of the traditional meals, this location should be included in your bucket list.
6 – Pandora Experience
The currently known escape game in Jakarta, suit for friends and family. You can spend a lot of time inside a theme from Pandora Experience. It'll be a thrilling, nerve-wracking, and terrifying experience because all of it seems so real. In Jakarta, there are two locations where you can try the Pandora Experience, and each of them has 5 and 3 different themes. Are you prepared for those eight chilling adventures?
7 – Escape Hunt Experience
Another one in the places to visit in Indonesia for bachelors is the Escape Hunt Experience. The difference between this and Pandora Experience is the theme. Pandora has more like horror and a terrifying theme, while Escape Hunt Experience focuses on the work of a detective to identify the cases. There are three cases you can pick, Kidnaping in the Study, Explosion in the Kitchen, and also Murder in the Bedroom.
8 – Totem Room Escape
What if you combine room escape experience with the advanced technology? Totem Room Escape! This particular location will squish your mind with the interesting puzzles you should solve in each room. With the total 50 to 60 minutes, you'll be required to finish them all to the final room. But, you'll be accompanied with your friends, maximum 9 persons per session. With the six different themes from the Maze runners to the CGS, it'll be one exciting and memorable room escape experience.
9 – SOS From the Deep
Besides all the things to do near Bingin beach Bali, you should try one different room escape experience in Bali. The name is SOS from the deep. And the ones who sent the signal are the corals, the nearly-destroyed corals that need your help. You and the rest of the team are the protector of the sea, which have the mission to keep the corals. It only looks so simple in the cover, but within, there will be traps, puzzles, and the other obstacles that will make it harder.
10 – House of Trap
Aside from enjoying the Instagram worthy cafe in South Jakarta you can also visit one of the complex room escape experiences called the House of Trap. Just like its name, you are required to explore the house, the big one, that installed with all kinds of trap. Even though they're not as deadly as the real traps out there, but they can be annoying sometimes. That's why the maximum number of people to enter House of Trap is 12. With all those traps, being with 11 other persons solving a puzzle in such a tight place would be mind-wrecking.
Visiting The Beautiful Bali