Back again in the capital city of Indonesia, Jakarta, we want to take you to one of the best malls in this big city called Mall of Indonesia. People of Jakarta would be very familiar with this one. Its unqiru architecture is a good representation of what kind of mall that Indonesia should have in general. It also looks as great as the other list of largest shopping malls in Indonesia, even better.
Even though finding an oasis in this crowded city would be very hard, but at least people can have some joy when visiting some interesting places inside the mall. They can buy some things or calming themself with the best cuisines they can get in some restaurants or cafes. But sometimes, people will be confuse to understand what kind of spots that they can find inside the mall. So, we here to help you out with our best locations in things to do in Mall of Indonesia, which also looks very great as Jakarta restaurants with outdoor seating. Here they are :
1. Ssikkek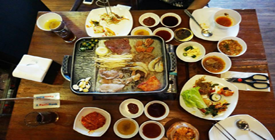 The first venue that we want to talk about is Korean restaurant. And its name is Ssikkek (give your best to pronounce it). Inside the Mall of Indonesia, you can find this Sssikkek restaurant in the Block A level in number 5 – 6.
The restaurant brings all you can eat concept, so with only Rp150.000,- you can almost eat anything in here. Menu also variative like beef, chicken, and also pork. It's pretty complete actually. So, be sure to have an empty stomach before visiting this place, becasue you should pay for the foods left that you can't eat.
Location : Block A number 5 and 6
Average Price ( for two ) : Rp250.000,-
2. Angke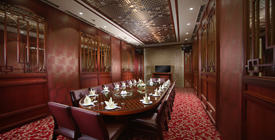 Aside from best rooftop bars and sky lounges in Jakarta, anyone who happen to visit Mall of Indonesia should spare their free time to go to Angke. What's special about this chinese restaurant? In Angke, the varieties of foods are good for all ages, starting from teenagers to adults.
So, doing a family gathering in this place would be great because everyone can choose their differenr favorite foods. The signature dish of this restaurant has the name of Lindung Cah Fumak, which becomes the top food and most favorable one in this restaurant.
Location : Block B1 Number 18
Average Price : Rp450.000,-
3. Hoghock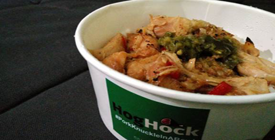 Basically any restaurant in Mall of Indonesia is pretty good. For the non halal one, you can pick this restaurant called Hoghock, which will give you something that will blow your mind. Many say that this restaurant is like the king of Sambal Matah restaurant.
The Sambal Matah that created in here is very hot and very good. They combine it with the Pork Belly. Combination of that Pork Belly and Sambal Matah becomes the signature menu of Hoghock. You can also add the green sambal if the Sambal Matah is not challenging enough.
Location : MOI Lower Ground
Average Price : Rp150.000,-
4. Holy Noodle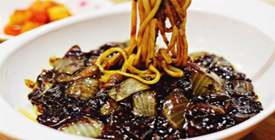 Do you know about the Korean noodle that coloured in black sweet soy sauce, which loved by almost everyone ? You can get a very good one in a restaurant called Holy Noddle. This resaturant is a fun place to enjoy this authentic noodle.
Even there's some good restaurant in things to do in Glodok Jakarta Indonesia, Holy Noddle still standing as best restaurant that serving customers with their best meals, especially Jjajangmyeon. The portion of it is large enough and they mince the meat in small size that easy to chew and swallow.
Location : Block C7
Average Price : Rp200.000,-
5. Porky Brothers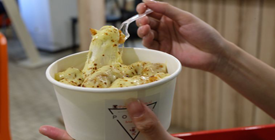 Another non halal restaurant is Porky Brothers. Like the pork restaurant, Hoghock, Porky Brothers also serving a pork meat that combined with Sambal Matah. But, the main food is not that sambal matah pork alone, this restaurant still has one ultimate food that can be a great signature dish.
It's called Crispy Pork with Mozarella. The pork meat fried first with dough until it becomes crispy, and then after it cooked, they added mozarella cheese on it while it's still hot, causing the cheese to melt. The portion is large enough and the spiciness is at mid level.
Location : MOI Lower Ground
Average Price : Rp100.000,-
6. Washoku Sato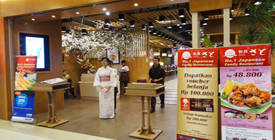 The next one is actually a Japanese restaurant. It's called Washoku Sato, which has the two main food themes. So, the visitors can choose either all you can eat version or ala carte. Many people would come for its sushi, especially Ishikari Nabe.
Soups are served in a very interesting taste too. For the muslim, Washoku Sato also has a halal ramen called Mt. Fuji Ramen. This Ramen which took the name of an icon of Japan country tasted as good as the other non halal ramens, even better. 
Location : MOI Lower Ground
Average Price : Rp160.000,-
7. Shigeru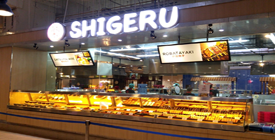 Aside from things to do in pantai Indah Kapuk Jakarta, inside MOI you can find some Japanese restaurans. Beside the recommendation above, we still have another one called Shigeru. The branches of Shigeru restaurants are so many. You can even find them in some popular malls like Grand Galaxy, PIK Avanue, or Mall Ciputra.
There's a good reason why you should visit Shigeru. It's because the price of shushi in here is much affordable than the other restaurants you might find in MOI. That's why there always be a line of people who interested in Shigeru, which has selfe serving system for its customers.
Location : MOI Lower Ground
Average Price : Rp100.000,-
Other Things to Do in Mall of Indonesia
Don't worry, the seven places above are ot all the good places to explore in Mall of Indonesia. We also have some recommendations for you, some places in the form of restaurants and cafes that can also give you excitement and pleasure. Here's the some other recommendation of things to do in Mall of Indonesia :
Mie Naripan (Naripan Noddle)
Mister Donut
TOF Sicacilla
Tea Garden
Churreria
Coffee Tree
Din Tai Fung
Jun Njan
Chicken Phong
That's our article for today, the things to do in Mall of Indonesia. Hope you can get much information from this article, and use it to explore the great Mall of Indonesia during your free times. There's good chance to visit it anyday beside Saturday night, because the Mall will be very crowded with people who spending their time with their loved one.
Of course you can also use the mall as a place for family gathering, a reunion, or just for hang out spot after work. The Mall has so many options for you, they come with their best servings and also best price for your budget.
Shigeru Mall of Indonesia