Now, let's talk about the things to do in Way Kambas National Park in Lampung. Way Kambas National Park has been famous for a long time as a training centre for Sumatran elephants. Way Kambas located in Lampung is formed from the history of Krakatoa eruption in the past. This national park is also the first elephant training centre in Indonesia.
There, wild elephants are trained and some are invited to perform simple circus performances and attractions to entertain tourists in attendance, such as playing soccer games, swimming, and so forth. For those of you who want to visit Way Kambas, some of the following explanations may be helpful.
Privileges Way Kambas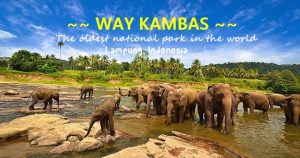 The Way Kambas National Park, shortened to TNWK, was officially announced by the Minister of Agriculture in 1982. The establishment of Way Kambas is based on SK. No. 14 / Menhut-II / 1989. The total area of this TNWK area reaches 130,000 hectares, and all are processed well by the officers.
The location of TNWK is in Way Jepara Subdistrict, Labuan Meringgai, Sukadana, Purbolinggo, Rumbia and Seputih Surabaya, Central Lampung District, Lampung. Tourists who come will be able to enjoy the wildlife tours and natural attractions are amazing there.
Way Kambas is identical with Sumatran elephant animals. However, in this national park, there are other rare animals that are kept like rhinos, Sumatran tigers, and some other rare animals. This National Park is also well known to foreign countries.
Even many researchers from abroad who do research there about the animals of Sumatra are increasingly scarce. Not surprisingly, because Way Kambas is also representative of lowland forest ecosystems that have freshwater swamps, shrubs, and also coastal forests in Sumatra. In short, the Way Kambas forest is a complete topical forest.
Enjoy the Way Kambas Attractions 
If you want to visit Way Kambas, there's no need to be confused about anything, because there are lots of activities and places to go in Way Kambas. Some of them are as follows.
1. Elephant Training Center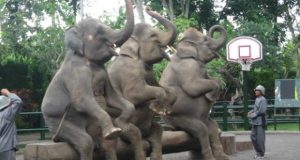 One of the things that can be enjoyed in Way Kambas is the most popular elephant attraction that has been trained. The simple attractions or circus of the elephants can be seen with many styles, such as the attraction of elephant dancing, elephant football, elephants draping flowers, shaking hands, and also swimming. If pleased, tourists can also ride elephants by paying a ticket.
The elephants in this national park are already tame because they are already in the elephant training program. Wild elephants will be tamed and trained there.
The elephant training centre was established initially to overcome the problem of wild elephants that often damage farms and farming residents because the habitat is increasingly disturbed.  
2. Sumatran Rhino Sanctuary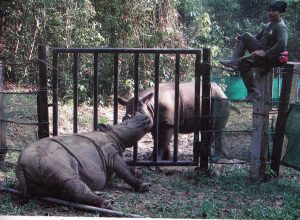 In addition to the elephant training centre, in Way Kambas there is also a place called Sumatran Rhino Sumatran which is the only location of wildlife breeding in Indonesia in the form of Sumatran rhinoceros.
This location is also the only location of Sumatran rhino breeding in the world. But tourists who want to enter here the number is limited because the manager wants to focus on research interests and development of the Sumatran rhino itself.
In Sumatera Rhino Sanctuary there is also a Research Project on Population Development of Sumatran Rhino as well as Sumatran Tiger Population Research Project. The two main activities include tracking at Rimba Way Kambas forest which can be done by motor boat. The goal is to observe Flora and Fauna. 
3. Elephant Riding Around the Park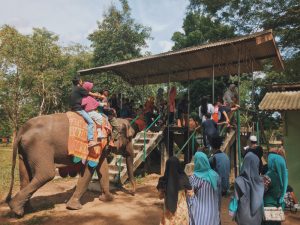 What is interesting in Way Kambas is that tourists can surround the national park by riding a trained elephant. Tourists will get a different sensation.
Travelling with elephants around will also potentially meet with various wildlife that inhabits the national park. The best time to see the wildlife is in the morning or evening.
Tourists can also walk around at night to observe animals that actively activities at night. Usually will be found the boar. However, it is advisable to use anti-mosquito lotion during the night. Here also about the Things to Do in Lampung Indonesia (Picturesque).
4. Resort Way Kanan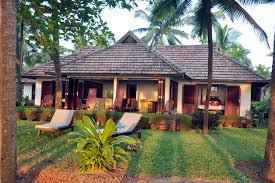 Resort Way Kanan is a location that is still included in the Way Kambas National Park area. The distance from the Gate (Plang Ijo) is about 13 kilometres.
On the way to Way Kanan, along the way, lucky tourists will be able to see wildlife crossing the road or wandering around the main road.
The Right Way is touted as a paradise for nature lovers because of its diversity of fauna and flora. This location is also the best location for observing wildlife directly. Here also about the Things to Do in Bandar Lampung Indonesia
5. Camping near Way Kambas National Park

Some tourists, especially those who are nature lovers are also staying in Way Kambas. Some researchers who really want to observe the animal life at night can also stay.
Tourists are allowed to camp in the national park in certain spots, and of course after getting permission from the officer. Here also about the Things to Do in Krui Lampung
In addition to camping, tourists can also stay at the lodge around Way Kambas or camping in a special place that is reserved for tourists who stay.
Way Kambas Facility
Way Kambas National Park provides many facilities such as kiosks or food stalls that sell a variety of foods and beverages. There are also gift shops and souvenirs that can be visited. In addition, there are other public facilities such as musholla, parking lot, attraction arena, guest house, and other public facilities. Also, this is one of the best  and Breathtaking Places in Indonesia to See Before You Die.
Travel Tips in Way Kambas
If you want to visit Way Kambas, travellers should understand in advance that Way Kambas is a national park located in the lowlands. Despite the lush and green jungle of Way Kambas, the air temperature is not as cold as the forests of the highlands. The temperature at Way Kambas is very high indeed. During the day, the sun can burn the skin.
Therefore, always prepare clothes that can protect the skin from the sun. Bring also a safe jungle hat and if necessary use sunglasses and sunblock. Try also to wear closed shoes. The best time of visit is July to September. 
Accessibility to Way Kambas National Park
The accessibility to Way Kambas is to follow some of the following route alternatives.
Come to Bandarlampung city, then continue the journey to Labuhan Ratu bypassing Metro area. Travel can use four-wheeled vehicles more or less for 2 hours.
Or can also travel from the city of Branti to Labuhan Ratu with an estimated travel approximately 1 half hour.
For trips starting from Bakauheni, continue the journey to Panjang – Sribawono – Labuhan ratu. Estimated travel by four-wheeled vehicle is more than 3 hours.
From Labuhan Ratu, a trip to Way Kambas elephant training centre is about 15-20 minutes.
Potential of Flora and Fauna Way Kambas
Way Kambas consists of freshwater swamp forest, shrubs, reeds, and also coastal forests. Some types of flora that spread among others fire-fire, pidada, nipah, gelam, salam, rawang, ketapang, sea pine, pandanus, puspa, meranti, merbau, bayur, and many more.
Meanwhile, the most endangered fauna habitat is the Sumatran rhino (Dicerorhinus sumatrensis), the Sumatran elephant (Elephas maximus), and also the Sumatran Tiger (Panthera tigris sumatrensis). In addition, there are also Tapir habitat, Bear honey, Forest dogs, Deer, Chicken forest, Rangkong, Red Lutung, Forest Duck, and many more.
This is the explanation about things to do in Way Kambas National Park in Lampung. Hopefully useful and happy holiday. Do not forget to bring travel gear as complete as possible for convenience.
Travel Indonesia for More: