Holiday is coming again in this end of the year. Are you already prepared for the free days up ahead? Well if you don't, we have some references for you. To get out from the stressing activities we do almost everyday, we can go vacationing to the spots like things to do in Kemang or maybe you can try the otehr option, Puncak.
The name Puncak already famous in the ears of Indonesian people, and it became a favorite location for end of the year, because of so many enchanting nightlife in Punck. Almost has the same atmosphere like things to do in Mount Rinjani Lombok, Puncak has some great options for you. Those are :
1. Little Venice Puncak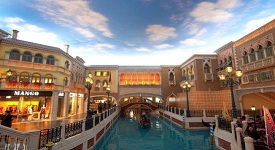 What about nightlife in Puncak Indonesia? This is the first must visit place for you. For you especially the girls that always wanted to go to the romantic place like Paris or Italy, then this Little Venice of Puncak is surely a perfect choice for you. The location has the exact landscape as the location is Venice, even there are some ridable gondolas in here
While waiting for the night to come, you can have some romantic trip with your lover, enjoying this man made venue with thick love atmosphere in the air. And after that, you can have your candle light dinner to complete your day. Surely, this will be a great thing to do in this weekend. For you who interested, come visit the Kota Bunga Estate, located in Sukanagalih Pacet village.
Entry Ticket : Rp20.000,- for administration, and Rp50.000,- for the gondola ride
Opening Hours : Opens every day from 9 am to 5 pm
2. Mount Batu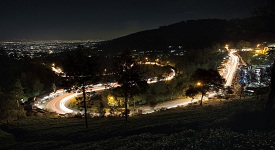 Puncak also has the famous mountain like things to do in Mount Bromo, called Mount Batu. After having your romantic day with your love one, why don't spin for another one? Even though this can be a little bit demanding, but a ride to top of Mount Batu in Gunung Batyu street is also a eally great idea to spend your whole night life. This experience can get much better if you bring any friends with you, with their own partner of course.
On top of it, as you can guess, you will see the wonderful view of Puncak durig the night. Even it's a busy area, the illumination of the lamps can be seen from here. You can even so sme car lamps that going up and down the mountain. And some photographers capture this moment, and it became really famous in a second.
Entry Ticket : RP2.000,- parking ticket
Opening Hours : Always opens
3. Taman Safari Indonesia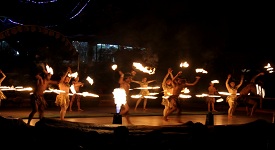 As one of the wonderful things to do in Puncak, here's Taman Safari Indonesia (Indonesia Safari Park). Even the Taman Safari is very fun activity to do in the day, when you can see all the activities of the animals clearly, like wathcing how the lion eats its prey, or maybe do some interactions with the gigantic animals, Elephants.
But there are some exclusive activities in Taman Safari Indonesia, when you can only do in the night time. One of them is joining the night tour, watching tehe lions up close in their own habitat, while you being protected in a special cage made for the tourists. And there's a famous brazilian fire dance too, which is also great to see. For the location? It's located in the street of Raya Puncak number 601.
Entry Ticket : Rp150.000,- for person up to 5 years old, Rp140.000,- for the children around 5 years old
Opening Hours : Opens Monday to Sunday, from 7 am to 7 pm
4. Nicole's Kitchen and Longue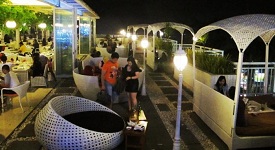 It's time to fill your hungry tummy. We will recommend this special place for you teenagers out there. Beside as a perfect place to have dinner, this Nicole's Kitchen and Longues is also a great spot for hanging out, especially with friends during the night.
You and your friend should try the best dish in here, which is the famous goat satay. For the alternative, you cantry the fish n chips. Chatting and having fun with your mates are the best things among the other best things you'll get in this spot.
Entry Ticket : Parking ticket only
Opening Hours : Opens every day from 10 am to 10 pm
5. Highland Park Resort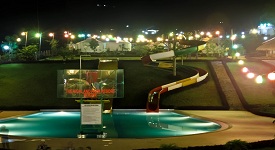 After visiting those spots in Puncak, of course, your body condition is going down, and your energy will be spent to have much fun during the day. Well, it's time to rest then, and recharge your body and energy for tomorrow morning, to enjoy some spots that haven't been visited before.
And one of the best resorts we have for you is the Highland Park Resort. You'll not rest in an ordinarty building of a resort, because in here, you'll stay inside a Mongolian camp! But on the inside, you can find the complete supporting facilities to make you more comfortable. Beside comfortable, this spot is of course a great item to fill your instagram feed.
Entry Ticket :Parking ticket only
Opening Hours : Opens 24 hours 
6. Raja Factory Outlet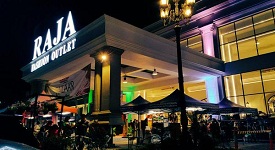 Let's have some wild fun nightlife in Puncak Indonesia. Maybe, this is the only chance you ever get to Puncak. If that so, you should bring the items that you cna get exlusively only on this area. The goos shopping shop, is the Raja Factory Outlet. The shop sells different kind of things, some of them also have the high price.
So, if you want to spend your money to shopping stuff, then you can go here at Raja Factry Outlet in Pajajaran street number 3 to find the goods that you want. Just be careful to not butn that wallet before purchasing the ticket to come back. The shop is reallt great, just the same as the best shopping destinations in Bandung.
Entry Ticket : Parking ticket only
Opening Hours : Opens every day from 10 am to 9 pm
As in the sixth place in our list of enchanting nightlife in Indonesia, we have this spot called
Other Nightlife Attractions in Puncak
You should come to these places left on our list, here they are nightlife in Puncak Indonesia:
R Hotel Rancamaya, one of the best places for resting in Puncak
The White House Villa (Villa Ruma Putih), another choice for you for having a quiet resting place
Kota Bunga Estate,enjoy beautiful city of flower
Ah Poong Floating Market, feel the different from of a market!
Death by Chocolate, at least you can die in such a sweet way
Camp your things while just staring at the Puncak sky
Stargazing everywhere
So those are the enchanting nightlife in Puncak Indonesia, there are 11 of them included on our list. Maybe you should visit them at least two locations per night, because the time you'll spend on those exact locations ain't too short. It requires a bit more time to enjoy each of them fully. SO make sure to mark your calendar, and prepare to go to the Puncak to enjoy all of its best spots!