Jakarta is always becoming a great city to enjoy the modernization. There are so many kind of malls in here, or maybe some corportaions buildings like you can fins inside the things to do in Jakarta Central Park. Outside of the boring architecturs, is there anything you can do inside the area of Gading Serpong which also known as the crowded place?
Yes, you can do some things in here. For example, there are several mall in here that have a lot to offer to you. You can see them being lined up beautifully, like the row of malls in other area of Jakarta called things to do in Bintaro Jakarta. So, as usual, we want to introduce to you the things to do in Gading Serpong area. So check this out :
1. Breeze BSD City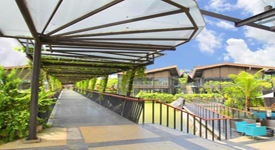 As the first location on this list of things to do in Gading Serpong, we want to take you to the Breeze BSD City. As the icon of malls in the area, the BSD City offers something interesting, which ic a new concept that the placed to the mall.
Unlike the malls in certain areas of Jakarta like in the things to do in Kuningan Jakarta, this mall has a concept of open air mall, in the order to make the customers more comfortable by combining the situation in the mall with the natural environment around. Because of this aspect, most families will be able to enjoy their visit much more than the other malls.
Location : BSD Green Office Park street
Tips : Bring some family members of friends to make your visit better
2. Marcopolo Adventure Park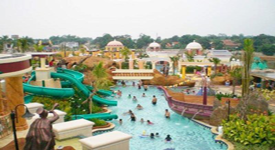 Aside from the mall, the next location is actually not that far from the center of Gading Serpong area of Jakarta, which has the name of Marcopolo Adventure Park. Even though maybe it looks smaller than th other water attractions in Jakarta, but we can say that the services and rides in there are pretty complete.
As a choice for one of the things to do in Jakarta with kids, Marcopolo really stands out for family. Thre are many family rides in there, which is also a great and yet fun education plays for the kids. With the entrance ticket that consists of Rp50.000,-, you can try all the rides in here with joy in heart
Location : M.H. Thamrin street
Tips : You can bring some money to order some ofthe delicious foods
3. Cihuni Lake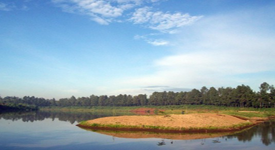 As or natural attraction, we alo have one option here for you, the lake of Cihuni. Located soem kilometers away from Gading Serpong, this lake provides different aura than the other places like mall, restaurants, etc.
The quiet and calm feelings are the things you can have while lingering around the area.Without en entrance ticket, some people can enter the place freely. But, the price you must pay is going on the unsmooth road for several minutes, and after that you can finally reach the Cihuni Lake.
Location : Banten
Tips : Better bring some foods or snacks around
4. Summarecon Mall Serpong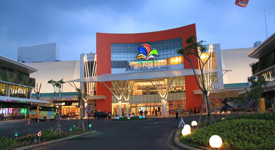 Another mall we have here is the Summaercon Mall Serpong. As you can see in the picture. The building is also improved, like the ones in the area of things to do in Plaza Indonesia. In there, you can find the complete list of products you want.
Also, another good thing to notice in this area is the existence of some good cafes, like Excelso, and more. And because of that, the place is really good for having a small chat or brainstorming with the whole crew or friends. Especially because all you need is paying parking ticket once you go out.
Location : Boulevard Gading Serpong street
Tips : Take some good times in evening to visit the cafes
5. Lubana Sengkol Outbond Park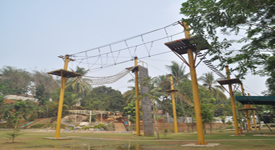 Aside from the Cihuni Lake above, in the area of Gading Serpong, you can also find another alternative for natural attrction, with the natural aspects possible, which is this place called Lubana Sengkol. The place is mainly used for outbond activities.
If you want to come to this place with many people (more than 5 people), you should do reservation first. And about the fee, you will not charged with the entrance ticket. But, inside you can find several rides that have their own charges. So, be sure to prepare some money to try them all.
Location : Baru street, Setu
Tips : Bring some money, because you neve know what you're gonna get
6. The BSD City Forest 2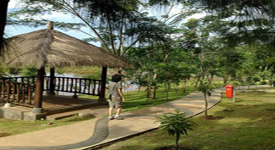 Inside the area of BSD, and located near the Breeze BSD City, there are another place that really good for taking a break or exercising during the morning, called the BSD City Forest 2. In this forest, you can have your usual work out, like jogging, or doing long running.
It's free to enter the place, and because of that, so many people around BSD city start to do their exercise or Sunday refreshing in this very place. Jogging around while enjoying the green view of trees and also lake, it's a rare thing to find in big cities. 
Location : Letnan Sutopo street
Tips : Go here on Sunday or another free day
7. BSD City Modern Market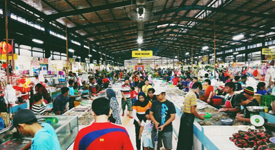 Aside from teh forest and mall, BSD also has a sector which provided the people to buy some daily products with the cheap price possible at this Modern Market. The concept is basically the same like the traditional market, but the place is made more comfortable for the people.
You can still do some negotiatons with the sellers about the price, and still having much products afterward before their price is quite affordable. Because of that, many people really love the place because it's more comfortable but bringing the same culture as the traditional market has.
Location : BSD City Sector 1.1, Letnan Sutopo street, Rawa Mekar Jaya
Tips : If you want to find a specific product, better go here during morning before it sold out.
To covering to list, and also making it more complete, we want to tell you about the other ine locations that available in Gading Serpong area of Jakarta. All included in the small list of things to do in Gading Serpong below :
Cikesik Village
Portals Escape Room
Supermal Karawaci
IKEA Alam Sutera
Scientia Square Park
AEON Mall BSD City
Nest Family Reflexology and Spa
Cinemaxx Junior
Metropole XXI
Finally the list end here. You can see up there, so much fun locations can be found within the area. Although most of things to do in Gading Serping are mainly the modern attraction, not the natural ones, you can still having fun in those places. They really fit the modernisity of Jakartan people.