Back here in All Indonesia Tourism.com to get the latest information about the best attractions like East Java Indonesia attractions. Recently, hiking is becoming one favorite hobby. Many people are now interested to try to do it themselves in order to feel the adrenaline and excitement when hiking a mountain.
This time, aside from visiting the things to do in East Java, we want to share some information to you who want to do the hiking on Mount Semeru. Of course, we're not only giving our best tips for you the readers, but we want to start with the basic one such as the information about the mountain, location, and the routes you need to take in order to reach the location of this Mount Semeru. Without further ado, let's start with the first info in all you need to know before you hike Semeru.
Basic Description of Mount Semeru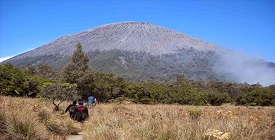 Aside from the famous mountain in East Java province, the Bromo Tengger Semeru National Park Guide, you can also do your favorite of hiking in Mount Semeru. Mount Semeru has always been a favorable place for mount hiking by many people.
Some even come far away from the province just for trying to explore it. However, the people are mainly come to this place for reaching the toppest point ogf the mountain, called Mahameru Peak. That top area of Mount Semeru is about 3.676 meters from the sea surface.
Actually, this mountain is the third highest mountain in the country, just after the first two, the Mount Kerinci and Mount Rinjani. It's also administratively located in between two regencies, Malang regency and Lumajang.
However, inside the Mount Semeru National Park, you can also find the crater, Jonggring Saloko. But, it's highly warned that no one should enter the vital areas around the crater. Why? Because around, there are flows of lava and poisonous gas that really dangerous for humans.
The Location and Routes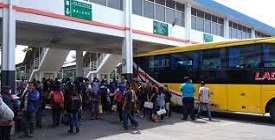 As mentioned above, this location that also looks as great as the things to do in Lamongan is located in two administrative areas of Malang and Lumajang in East Java province, Indonesia. Those two regencies are highly accessible.
So, you don't need to worry about reaching the locations because all the main roads are already preserved well. For the route, based on some hiking websities, the easiest one is going to Mount Semeru via Tumpang, Malang. It's way more easy and surely can save you some more time.
If you're going from Surabaya, you can have several choices. Go by the train, bus, and your own vehicle. For the first route, which is taking the trip via rail road, you should go to Gubeng Station to reach for Malang Kota Baru Station.
After that, you can take public transportation to Tumpang area and Jemplang. After arriving, makse sure to take the transportation again to an area called Ranupani. There, you should find a way to the gate of Mount Semeru.
If you wish to go with the bus, you can start your trip from Bungur Terminal to Arjosari Terminal in Malang. Then, the routes you should take are basically the same as above.
Important Things to Bring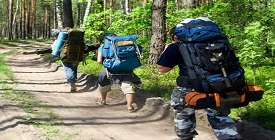 So, aside from the things to do in mount Bromo, we want to share the information about the things that you should always bring during your trip in Mount Semeru. To make sure that you take away unimportant stuff, make sure to put these items in your list.
Of course, to bring smaller thingies, you need a reliable bag. You need to adjust the size of the bag with the days that you will spend in the mountain. For example, if you're planning to hike the Mount Semeru for more than 2 days (the usual time), you need to have a bag with size from 50 to 70 liters. Also, make sure that your bag has rain cover, so if the weather goes bad, you shouldn't be worry about your belongings.
Of course the important thing that you should have is the logisitics. With their existence, you can restore your body condition after eating some good meals, giving your body a healthy amount of nutrition on the go. Usually, the hikers bring instant noodles, vegetables, sausage, and other complements to make their meal way better.
As supporters, things like flashlight, mask, gloves, and also medicines can greatly support your trip. If you are rely on some of the stuff mentioned above heavily, like the medicines for example, make sure to put them first.
Of course, you'll spend some days in the wild. Tent and sleeping bag are the must bring stuff
It can be really cold in a mountain area, especially in the morning. Bring your warmest jacket and additional pieces of shirts.
Several Appliable Tips
Here are several tips that you can apply in all you need to know before you hike Semeru:
1. Look for the complete information of Mount Semeru
2. Prepare your mental
3. Prepare your body condition days before departure
4. Pick the clothing you should wear
5. Bring only important stuff, less but meaningful
6. Don't forget your medicines
7. Get along with your group
8. Follow the trekking rythm, so you can get enough rest
9. Know the rules
10. Understand the warnings
Do
So, in order to get a successful trip, you need to do these several activities that may be helpful in your journey to the peak of Mount Semeru.
Respecting the other hikers, build a nice communication with them, share information and knowledge that you have about the hiking
Always following the tracks, no wondering around
Have a guide with you if you want
Respecting all the rules
Watching the recent condition of the mountain
Looking for the best attractions around the mountain
Don't
And several warnings that you should always remember are :
Never trust movies about hiking, reality is not that beautiful
Don't go to the crater, or you'll die
Never pushing yourself too hard
Not following unofficial routes
Be aware of the Blank 75, don't even go near it
Don't stay at the peak for too long
Don't do night hiking
Never do litering or trashing everywhere
So that's the information about all you need to know before you hike Semeru. Hope you can grasp the information thoroughly so you can be prepared and ready for the hiking. However, aside from the Mount Semeru, we also want to share the hiking info in several different mountains in Indonesia, like Mount Krakatoa. Wait and stay tuned at All Indonesia Tourism.com.