Indonesia as a country has a long journey of history. Those are recorded in any kind of witnesses, including historical sites. Some of historical sites in Indonesia even become favorite destinations to spend holiday, especially in East Java.
There are many historical sites and wonderful things to do in East Java related to the kingdoms era, colonial era, etc. Here are 8 of them!
1. Singosari Temple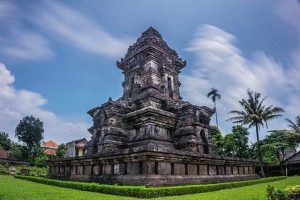 One of the most famous kingdom in Indonesia is Singosari Kingdom. In Malang Regency, there is a relic from Singosari Kingdom, that is Singosari Temple.
It is located in Kertanegara Street No. 148, Candirenggo Village, Singosari Subdistrict. The street name is as same as the name of Singosari Kingdom's last king, King Kertanegara.
Singosari Temple was built around 1300s. It was built to respect King Kertanegara from Singosari Kingdom. It is free to visit Singosari Temple.
You can come from 07.30 to 16.00. There are also some public facilities, such as parking lot, cafeteria, public toilet, praying room, and gazebo.
2. Eng An Kiong Temple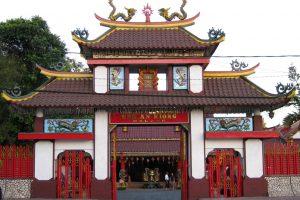 Move to Malang City, there is a temple of three beliefs, it is Eng An Kiong Temple. This temple is located in Martadinata Street, Kotalama, Kedungkandang Subdistrict. Visiting this temple is one of top things to do in Malang.
Eng An Kiong Temple is a worship place for Buddhism, Taoism, and Confucianism people. It was built in 1825, this temple is already two centuries old.
Eng An Kiong Temple, which was built by Liutenant Kwee Sam Hway, has a Chinese-Europe combination architecture. In 1800s, the area around this temple was an old China Town.
Eng An Kiong Temple is divided into three sides. The left side is for Buddhism people, the center for Taoism people, and the right side is for Confucianism people.
3. Jawi Temple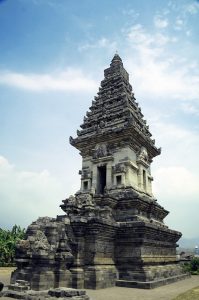 Besides Singosari Temple, another temple which is also SIngosari Kingdom's relic is Jawi Temple. It is located near Mount Welirang, Wates Village, Prigen Subdistrict, Pasuruan Regency.
It was built by order of King Kertanegara as worship place for Buddhist Shiva people. Then it was also a place to keep the ashes of King Kertanegara.
Jawi Temple was made from 2 kinds of stone, one is dark color, another one is white. The white stone was used after Maha Aksobaya statue was lost after being struck by lightning in 1253 Saka. A year later, it was rebuilt with white stone.
4. Penataran Temple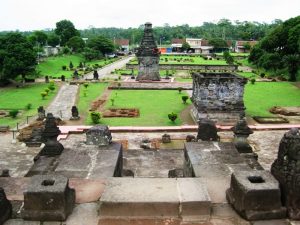 If you are planning about things to do in Blitar, visiting Penataran Temple should be in your agenda list. This temple is located in Penataran Village, Nglegok Subdistrict, Blitar Regency.
Penataran Temple is for Hinduism people. It is at the southwest side of Mount Kelud. Penataran Temple is also the widest  and the grandest temple in East Java.
If Singosari Temple and Jawi Temple are relics from Singosari Kingdom, Penataran Temple is the relic from Kediri Kingdom. The real name of this tample is Palah Temple.
It was built by King Srengga in 1194. The temple was constructed as a place for Hinduism people ceremony. The purpose is ward off the danger from Mount Kelud.
5. Jolotundo Temple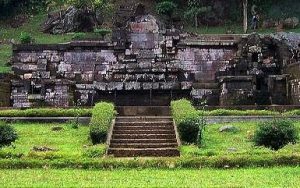 Another popular historical site in East Java is Jolotundo Temple. This temple is located in Dukuh Balekambang, Seloliman Village, Trawas Subdistrict, Mojokerto. It was built by King Udayana from Bedahulu Kingdom. This kingdom was actually from Bali.
The king married with princess from Medang Kingdom in Java. Medang Kingdom was well-known as one of the strongest kingdom in Java. Then they had a child, Airlangga. It is said that Jolotundu Temple a form of their love to Airlangga.
This temple was constructed in 997. A unique thing behind Jolotundu Temple is about its spring water which is said as the best after zam zam water. The water is really clean and efficacious to cure diseases.
6. Majapahit Hotel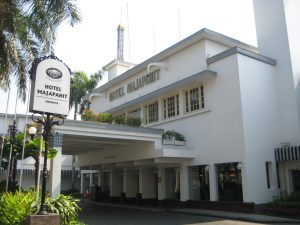 You might not often find any hotel which is so historical. It is an exception for Majapahit Hotel located in Tunjungan Street No. 65, Surabaya.
This was the place where the blue pat of Dutch flag was torn apart by Indonesian people in November 10th 1945. It happened since the flag raising did not have permission from Indonesian government in Surabaya.
Majapahit Hotel was built in 1910. Its original name in colonial era was Oranye Hotel. After Japanese occupation, the name changed into Yamato Hotel.
The typical 1920s is still maintained until now. This hotel is very popular, even the famous Charlie Caplin had ever stayed there.
7. The Heroes Monument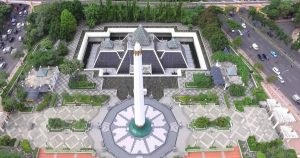 Still related to November 10th battle, another historical site is The Heroes Monument located in Pahlawan Street, which is one of the reasons why should visit Surabaya. Its height is more than 40 metres.
After the incident that Dutch flag was torn apart by Indonesian people, it raised tension even caused the death of General AWS Mallaby. British side gave an ultimatum for Indonesian people to give up, while Indonesian people did not want to. So, the battle happened.
The Heroes Monument was built to reminisce the struggle of Indonesian people. There are two different opinion about the construction of this monument.
Some people said it was instructed by mayor of Surabaya, Doel Arnowo. Others said that it was directly ordered by President Soekarno.
8. The Red Bridge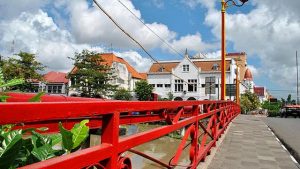 Another one of the best Surabaya attractions is The Red Bridge. This is also related to the incident of November 10th 1945. Especially about the death of General AWS Mallaby, it happened after the general controlled Internationale Crediet En Verening Rotterdam which was located near The Red Bridge.
The Red Bridge was built in 1890s. The west side of this bridge used to be inhabited by Europeans, now it becomes Merah Street and Rajawali Street. The east side is still a trade center of Asians.
Those are some historical sites in East Java which are so meaningful. Go there and learn a lot about Indonesian history!