Jakarta is a very crowded metropolitan city. Many people from the region came to Jakarta to try their fortune. No wonder why there are so many young people who are currently domiciled in the city. Not only that, Jakarta is also used as a tourist attraction by tourists from various regions. Including the things to do in Jakarta during Lebaran.
Although Jakarta is not as busy as usual day, the city is still used as a tourist location as well. For those of you who want to visit Jakarta or you Jakarta residents who want to release tired momentarily, when Lebaran later, you can visit these cool places. In addition to being able to have fun with the family, Lebaran Travel Places in Jakarta will make you and your family closer.
1. Old Town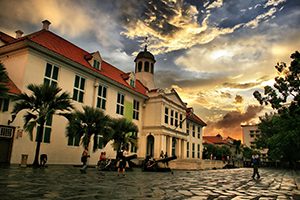 Who does not know the Old City? This area is a paradise of colonial buildings and heritage tourism. It's been a long time the Old City made tourists destination to take pictures. Read: Things to Do in Old Town Jakarta Indonesia
In addition to the atmosphere of the Old Town is really classic because of the ancient buildings that are there, this location also presents some unique attractions of street artists who seek sustenance by becoming certain figures.
You can also rent a bicycle and get around the Old Town by bicycle. There are also some museums that you can make a cool photo spot. Take your family there when Eid. Guaranteed exciting.
2. Sunda Kelapa Port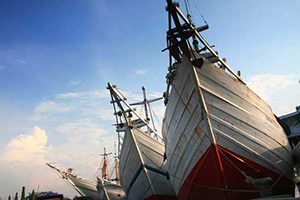 If you want to take pictures of the coastal areas and visit the ranks of giant pinisi boat docked on the dock, no need to go all the way to the coastal city during Eid. Simply go to Sunda Kelapa Harbor only.
There you can find the typical coastal scenery identical to the pinisi boats that lean on the dock. Not only that, there are also boats that can be climbed.
No need to be confused to find a boat that will be climbed, because surely there will be many people who offer. You and your family can enjoy the scenery of the residents of the boat during Lebaran.
3. Maritime Museum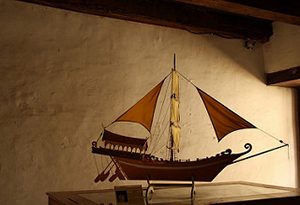 As the name implies, Maritime Museum is a museum that is identical with things that smelled of the ocean. More precisely, this museum holds many things about the sea and marine objects from all over Indonesia.
The interesting thing about the Museum Bahari is from the building which is the ancient Dutch colonial building. If you are keen on finding Lebaran tourist attractions in Jakarta, this is the location that suits you.
You can take pictures with family, surely the pictures will not disappoint. In addition, you can also learn about marine matters in Indonesia.
4. Ancol Beach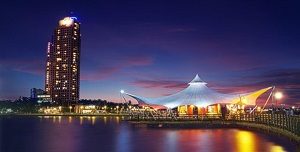 There are many cheap and fun things to do in Jakarta during Lebaran. Ancol is a very famous beach. You and your family can visit there during Eid. There are also several eating places for families.
The atmosphere offered is really charming. While eating, you can enjoy the atmosphere of the sea and the dimly luminous city lights of Jakarta.
If you want to go to this beach, the atmosphere of the afternoon is more advisable, because you and your family can wait for the sunset to enjoy the stunning dusk scenery. Let's enjoy all the Things to Do in Ancol Dreamland Jakarta
5. Dia.Lo.Gue Artspace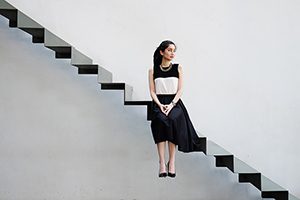 A unique name for a unique art gallery. If you and your family are art lovers, just come here during Lebaran. You can find a different atmosphere here.
This place is the home of fine art as well as paper installations. You can take cool photos from this place while enjoying and appreciating art.
In addition, there is also a cafe hangout. You and your friends and family can feel different sensations in the place. Especially you who are interested in modern art. So, it's can be your simple but best holiday, also enjoy more Cafes in South Jakarta
6. Nine Glodok Plot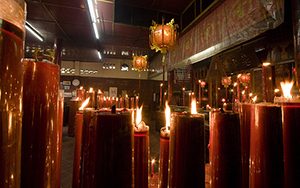 This area is a pretty popular Chinatown in Jakarta. If you and your family want to find a different atmosphere during Lebaran, maybe this place can be taken into consideration.
You and your family who want to find photo spots with themed buildings typical of China, this is the place.
There are typical Chinese villages and markets. There is also a temple worship place whose building age has reached 3 century. Your holiday with your family here is guaranteed to feel different. Meanwhile, there are more places to shop, such as Things to Do in Tanah Abang Jakarta
7. Nature Tourism Park Angke Kapuk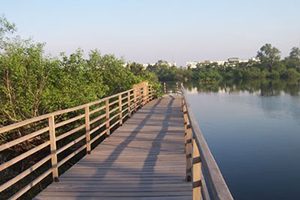 If you are looking for a librarian-themed tourist location of mangrove forest, you can visit the Angke Kapuk Nature Tourism Park.
This mangrove forest is linked with bridges from very cool wood to make your photo spot with family during Lebaran.
In addition, the typical mangrove forest atmosphere can be found here. There are also some wooden buildings that float on water.
You and your family can also learn some types of mangrove plants there more freely and directly.
8. Menteng Park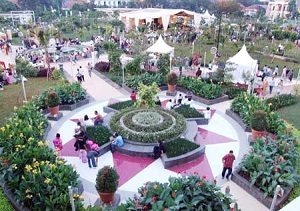 No need to worry about running out of location to spend quality time with family during Lebaran.
If you do not have much money for Eid holiday, just come to Menteng Park.
Why? The answer is because you do not have to pay to get in there. If you are observant, you can get really good photos and a comfortable atmosphere of togetherness.
In this place, there are also some supporting facilities that will not make you die style. Although free, the park has free Wi-Fi facilities. There is also a jogging track that can be used as an alternative place to exercise.
9. Museum Park Inscription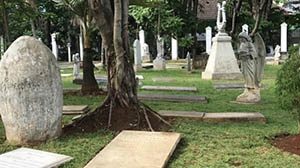 Located in Central Jakarta, Pravasi Park Museum is a place of Dutch heritage.
The objects collected in this museum are objects such as ancient gravestone inscriptions or miniature graves of twenty-seven provinces in Indonesia.
You and your family can visit this museum during Lebaran. Taking pictures or taking photos at this museum with your family will give you a separate room experience for you and the people you care about.
10. National Monument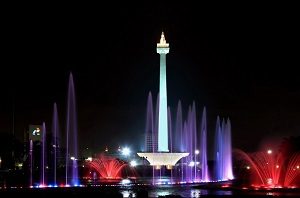 National Monument aka Monas, who does not know? Monas is the main icon of Jakarta. Designed by Indonesia's first president, Monas is a place that has a lot of history. Let's go here to enjoy all the Things to Do Near Monas (National Monument of Indonesia)
Usually, tourists from outside Jakarta will definitely visit this place. You can also come to this location during Lebaran with family.
You can take photos together or just exercise at Mona's location. Many tourists also make this location as the right location to spend time Eid holiday.
11. Hauwke's Auto Gallery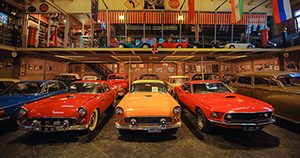 Ever visited or ever heard of Museum of Angkut in Malang? Hauwke's Auto Gallery is a mini version of the Museum of Transport.
Having some collection of cars and other automotive objects, this place must be very cool to be your tourist spot and your family.
Especially if you like automotive. Vehicles stored in this gallery are more aimed at vintage vehicles. You and your family can also take pictures there.
12. Ocean Ecopark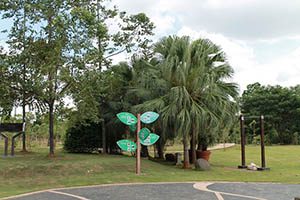 Global warming issues have inspired the Ocean Ecopark to become an eco-friendly tourist area.
There, you can go for a walk, bike ride, or even exercise.
If you are looking for Lebaran holiday destinations in Jakarta that are more natural and far from urban impressions, you can visit this place.
Not only that, you can also learn to farm in one spot that has an organic vegetable garden. It would be fun to spend Eid holiday with family in this place.
13. Taman Mini Indonesia Indah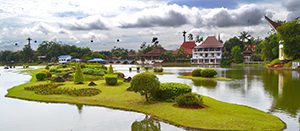 It has been popular since time immemorial, TMII is still a popular urban tourist city of Jakarta. Tourists from all over Indonesia will definitely come here.
There is also a rides game for children. There is also a swimming pool, cable car, and so forth.
You can also invite your brothers to learn about Indonesian culture there. The location is in East Jakarta, more precisely in Cipayung. So, come and enjoy the Things to Do in Taman Mini Jakarta
14. Kepulauan Seribu (Thousands Island)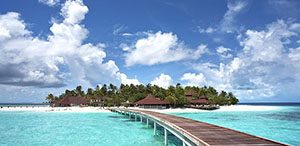 The Thousand Islands is a very popular beach holiday location in Jakarta. Come here: Things to Do in Thousand Islands Indonesia
There are many cool tourist destinations to visit. Of course the islands there are very well run islands. You and your family can go to the Thousand Islands area to stay or just simply unwind.
During Idul Fitri, take a holiday in the Thousand Islands with friends or family. Guaranteed, when returning to the activity after the holidays, you will return fresh.
15. Set Babakan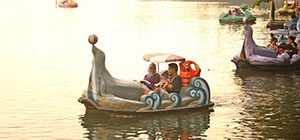 Setu Babakan is a cultural heritage area in Jakarta. Not only the lake, in Setu Babakan there is also an ancient relic of Betawi.
In the lake itself, there are several boats that are usually rented for family tourism purposes.
This location is also an educational area to find out more deeply about Betawi culture that is increasingly eroded by modern times. Of course, Setu Babakan became the recommended Lebaran tour.
16. Taman Impian Jaya Ancol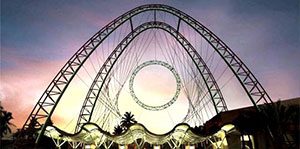 Travel rides games have never died. One of them is Ancol Dreamland Park this.
If you are in Jakarta during Lebaran holidays, just come there. Many rides games that can be enjoyed with family.
You can also enjoy the lebaran festivities there. Togetherness with family can be re-established because there is rarely a time to be with family all day.
17. Dufan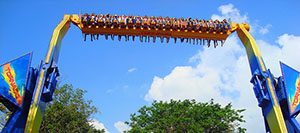 Who does not know Dufan? If you and your family love to ride the extreme game and challenge the adrenaline maybe Dufan become a charming Lebaran travel option.
You can enjoy whatever ride you want. Although the price of tickets will surely jump, this tourist attraction excitement never doubt.
You and your family can also test the adrenaline while enjoying the festive atmosphere of Lebaran in Dunia Fantasy in. It will be fun.
18. Cibubur Garden Dairy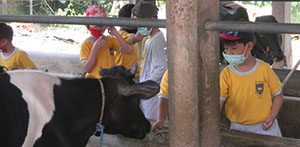 Cibubur Garden Dairy is suitable to be the location of travel during Lebaran in Jakarta. Here is it: Things to Do in Cibubur Indonesia
If you have little siblings or siblings who are still children, get them here.
You can learn to milk a cow and take care of the cows that are on the farm. There is also a playground for children. Surely your Eid holiday with your brothers is getting more exciting here.
19. Ragunan Zoo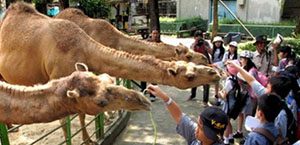 It's always the first choice to visit Ragunan Zoo during Lebaran in Jakarta. Maybe you've heard maybe even have visited the Ragunan Zoo.
This location is also suitable to be used as a tourist site when Eid with family.
Established since 1864, Ragunan Zoo is still maintained until today. Collection of animals in it to reach more than 2,000 tails, you know.
There you can also learn about the animals and the uniqueness of each animal. 
20. Atlantis Water Adventure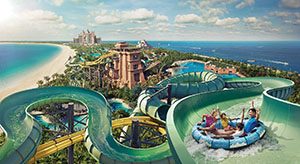 Atlantis Water Adventure is a favourite rides tour in Jakarta to play water.
This location is suitable for you and your family during Lebaran.
Various exciting rides will spoil your Lebaran holiday. Suitable to be a place to spend quality time with family.
The rides are provided with anyata other 13 types of water games and 8 main pools. Everything is very well designed, in accordance with the theme of Atlantis park.
21. Pulau Tidung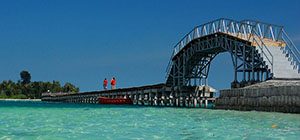 The Thousand Islands is indeed cool. Tidung Island is one of the islands in the cluster of thousand islands.
A beautiful and calm atmosphere will make your Eid more comfortable.
The island reportedly also has many facilities such as jet ski, canoe, banana boat, and other water sports, you know.
In addition, the atmosphere is still beautiful will make you and your family do not want to leave the island.
22. Pulau Bidadari (Angel Island)


If you and your family want a fairly quiet and exclusive tour, Angel Island is probably in accordance with your expectations and dreams during Lebaran.
To arrive at Angel Island, water journeys must be made from Marina Port by motorboat.
Since this location is still very natural, you may meet with dolphins. Of course, it will be an unforgettable tourist experience.
23. Port of Marina

The Port of Marina is a port that is in the thousand islands.
Not only the port, this location was also a tourist attraction, you know.
There are many rides that can be climbed and used. There is windsurfing, water skiing, as well as diving.
You and the family who love the water tour, come here alone during Eid. Instead of going all the way to Bali and wasting the fare, it's better to be near a location but still be able to complete your holiday needs.
24. Art Market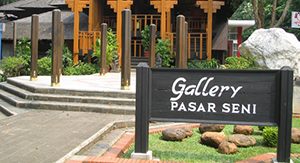 For you and outha who really like the arts, this place becomes the location of Lebaran tourism in Jakarta that can be visited.
This art market is the centre of Jakarta's arts and crafts activities. You and your family can also appreciate the artists there.
There is also a souvenir shop, gallery, and also a stage for the show. Surely this location will become the location of Lebaran tourism an interesting choice for you as a family. What a great things to do in Jakarta during Lebaran!
25. Kandank Jurank Doank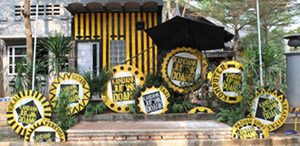 Kandank Jurank Doank is a natural family tourism location that can be visited also when Lebaran.
This location is also a natural school. The place is in Ciputat area that has been established since 1993.
There you and your family can indulge in the outdoors and enjoy togetherness in many ways.
There are also many outbound rides that can be enjoyed. Surely your holiday will be exciting while there.
That is 25 recommendation of Lebaran tourist places in Jakarta that you can visit while in Jakarta and surrounding areas. Happy holiday in Indonesia!