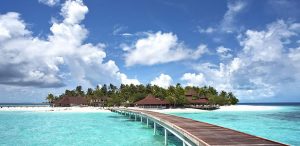 Will you travel to Thousand Islands or Pulau Seribu? Have you prepared the equipment? As a tourist spot not far from Jakarta, Thousand Islands is known as an alternative tourist spot for Jakarta residents. Here are some tips for you:
Also read:  Best Islands in Thousand Islands Jakarta
Invite Others to Make Your Travel Costs Cheaper
Usually, packages traveling to several islands in the Thousand Islands, such as Pari Island, Tidung Island, Sepa Island, Thousand Islands, and others, are always group packages, with a minimum of four people. It is better to invite other people, be it your family or friends so that the tour is more exciting and the price can be cheaper.
Determine Travel Options According to Your Wishes
Determine your travel choices. You will be offered a number of Seribu Island tour packages, for example overnight packages on the island or one day trip. If you choose one day trip, you will visit several islands at once in one day.
Whereas if you choose three day trip or two day trip, you will stay overnight and only focus on traveling on one island. Whichever you choose, it depends on how much budget and time you have, as well as your taste.
Choose a Trusted Travel Agent
Make sure you choose a trusted travel agent. How to find one? look at their track record through websites, social media, and testimonials from people who have used their services.
In order for you to be safer, choose a travel agent whose services your friends or relatives have used. So, you have a guarantee that the travel agent has credible quality.
Also read:  Things to Do in Thousand Islands Indonesia
Choice of Tour Package Prices
When you have chosen a trusted travel agent, then you will determine the chosen tour package. If you choose an expensive package, when you want to cross to the island, you will depart from Marina Ancol and you will take a speedboat. You don't need to queue and wait long.
Be Careful When Stepping on a Ship
If you depart from Muara Angke, you must be careful when going up and down the barge that takes you. Because the pier is less friendly for passengers, you need to jump from one boat to another to get to the dock. As a result, there are often tourists who fall into the sea when jumping. Don't let you be one of them. 
Follow the Guidance from Your Tour Guide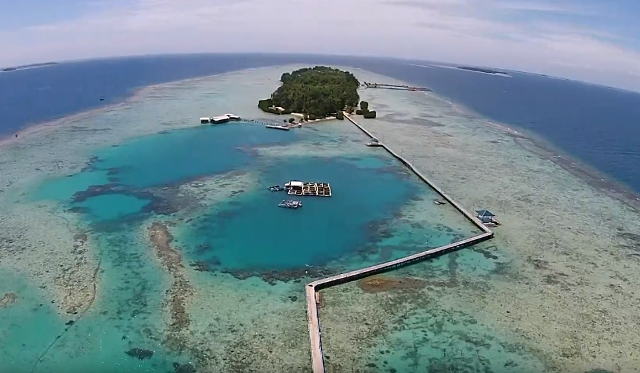 Thousand Island is known as one of the marine tourism places in Indonesia. So, your tourism activities will be more related to marine tourism. When you travel to Thousand Islands, you will always be accompanied by a tour guide.
They will always accompany your tour, especially when traveling in the sea or while snorkeling. Even though the sea waves around Pari Island and Tidung Island are quite safe, you still have to follow the direction of your tour guide not to do reckless things when in the sea, such as jumping to the sea while traveling, or swimming.
You might want to read:  Beautiful Things to Do in Kai Island
Don't Litter
This applies in all places you visit, not only when you are traveling to Thousand Islands alone. Take care of the cleanliness of the tourist attractions you visit, so that the beauty of the place can be maintained. Remember you are not the only one who travel there, respect other people and the environment around you.
Use Sunblock Cream and Sunglasses
For those of you who often pay attention to appearance, don't forget to use sunblock cream when you are going to tour the beaches in the Thousand Islands.
This is also one of the travel tips to Tidung Island and other islands on Thousand Islands. Remember, when you travel to the beach, you will definitely feel the heat of direct sunlight. Well, unless you don't pay too much attention to appearance, you may ignore these tips.
Also read:  Beautiful Things to Do in Bidadari Island Jakarta Indonesia
Wear Cotton Fabric Clothes or Shirts
As one of the places for the new year in Jakarta known as the beach area, of course this area will make your body sweat frequently. Therefore, wear clothes made from cotton cloth which is known to absorb sweat. So that you can travel on the coast of Pulau Seribu more comfortably. 
Bring snacks from home
When you travel to the Thousand Islands, bring snacks or drinks from home, or if you don't have time, buy them when you are still in Jakarta. In addition to accompanying you during your trip to Thousand Islands, this will definitely save your expenses.
For your information, the price of snacks sold in the Thousand Islands tourist area can be more expensive than in Jakarta.
You might want to read:  Things to Do in Pari Island Indonesia 
Bring Your Camera
In the era of social media like now, it seems impossible not to share your travel experiences on Thousand Islands. To capture your moments while traveling, the thing you must bring is a camera. Don't forget to also make sure the camera that you carry is fully charged. Also, bring a spare battery with you.
Choose Lodging with Cool Spot
Lodging on the islands in the Thousand Islands on average have facilities that are not much different. The only difference is the location. you should choose an inn located right on the beach.
So, you can enjoy a better beach atmosphere. You can choose several inns, starting from lodging on Tidung Island, or if you have a limited budget, you can look for Harapan Murah Island Lodging.
Hopefully the tips we provide above can be your reference when traveling to Thousand Islands. Don't forget to capture all your activities in a photo spot in Jakarta, some of which are on Thousand Islands. Have a nice trip
Other articles: