Karawaci is an elite area in the middle of Tangerang city. Here life goes 24 hours with all the noise. If you happen to be in Karawaci and the vicinity, you do not have to worry about getting bored. There are interesting activities you can do. Let's find out the best things to do in Karawaci Tangerang ..!
1. Visiting Benteng Heritage Museum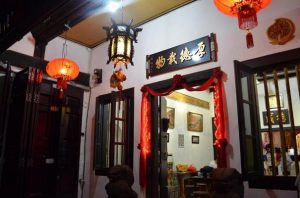 Benteng Heritage Museum stores the cultural treasures and history of the Chinese Indonesian. The Chinese have been in Tangerang since 1407, long before the arrival of the Dutch colonizers.
Here visitors can see various collections of goods that are closely related to the daily life of Chinese Indonesian people such as kebab encim, ancient scales, ancient money, traditional shoes for Chinese women and antique furniture. Benteng Heritage Museum has been established by the government as a cultural heritage site.
How to Get There
Benteng Heritage Museum is located at Cilame Street, Pasar Lama, Tangerang. The admission is Rp 20,000. Opening hours is 10 am – 5 pm. Visiting Benteng Heritage Museum is just one of mandatory things to do in Tangerang.
2. Visiting Boen San Bio Temple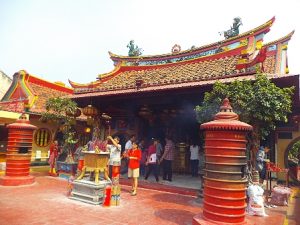 Boen San Bio Temple was built in 1689 by a Chinese merchant, Lim Tau Koen. The temple is a place to honor the God of Earth (Kim Sin Khongco Hok Tek Tjeng Sin).
The Chinese believe that for the prayer to be granted by the God of Earth they must first do good deeds to others. Besides the statue of the God of Earth, at the back of the pagoda there is a statue of Goddess Kwan Im which has a height of 3 meters.
How to Get There
Boen San Bio Temple is located at K.S. Tubun Street, Pasar Baru, Tangerang.
3. Having Fun at Marcopolo Waterpark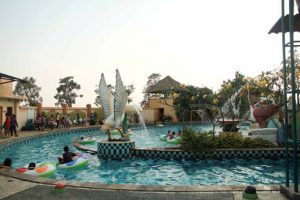 The uniqueness of Marcopolo Waterpark is it is located on the top of the building, which is on the fifth floor of Serpong Town Square. It is said that this is the first in Indonesia.
While playing and having fun, visitors can see the scenery of the hustle and bustle in Serpong Central Business District. Marcopolo Waterpark has complete facilities such as children's pool, changing rooms, rinse rooms, lockers and room for praying.
How to Get There
Marcopolo Waterpark is located at Kampung Street, Pinang, Tangerang. The admission is Rp 50,000. Opening hours is 9 am – 7 pm.
4. Visiting Tomang Kota Bumi Lake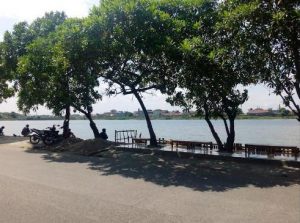 Tomang Kota Bumi Lake is an oasis amidst the rigors of life in Tangerang. Here visitors can relax under shady trees while enjoying the breeze.
Although located in the middle of city, the lake still looks clean. Every afternoon the lake is often visited by people who want to exercise or just stroll around.
How to Get There
Tomang Kota Bumi Lake is located at Grand Tomang Boulevard Street, Kutabumi, Tangerang. It's free entry.
5. Visiting Situ Cipondoh Lake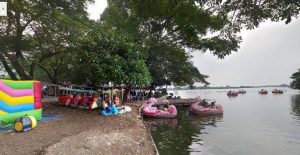 Situ Cipondoh Lake is a popular attraction for families. In addition to affordable, there are many activities offered by Situ Cipondoh such as fishing, paddleboating, flying fox, boating around the lake, playing swings and playing a slide.
There are many street vendors and restaurants around Situ Cipondoh Lake. They sell a variety of foods such as meatballs, grilled chicken, grilled fish, siomay, soto and ketoprak.
How to Get There
Situ Cipondoh is located at Hasyim Ashari Street, Cipondoh Tangerang. The admission is Rp 5,000. Situ Gintung is also an affordable attraction. Visiting Situ Gintung is one of several things to do in South Tangerang.
6. Visiting Potret Park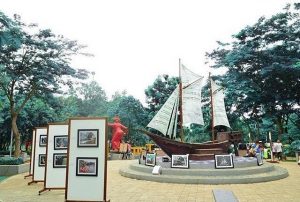 Potret Park is a green open space that is a favorite of Tangerang people to relax and unwind. In addition to enjoying the green atmosphere, visitors can also enjoy a variety of food in the food court.
Potret Park is filled with shady trees that make visitors happy to linger. And certainly there are also instagramable spots for selfie.
How to Get There
Potret Park is located at Sudirman Street, Tangerang. It's free entry.
7. Visiting Ekspresi Park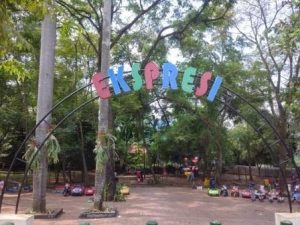 Ekspresi Park is a blessing for Karawaci residents. The park can be used for picnics, sports, hanging out or just relaxing.
In addition, Ekspresi Park also has a playing ground for children. Undoubtedly, Ekspresi Park is the perfect place to hide from the heat of the sun or the polluted air of Tangerang.
How to Get There
Ekspresi Park is located at Pandan Raya Street, Tangerang. It's free entry.
8. Visiting Mama Bolu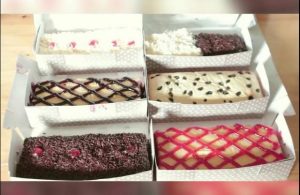 Mama Bolu is a place that should not be missed when you stop by or pass in Karawaci. It sells sponge cake that is known as a typical souvenir from Tangerang.
The price offered is quite affordable, ranging from Rp 25,000 – Rp 100,000. You can buy a lot without having to owe.
How to Get There
Mama Bolu is located at Merdeka Street, Karawaci, Tangerang. Opening hours is 8 am – 8 pm.
9. Culinary Tour at Telaga Seafood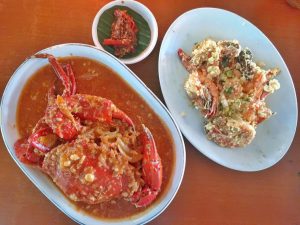 Because Tangerang is located not far from the sea, you should take time to enjoy seafood dishes. Telaga Seafood is famous for its delicious cuisine and has a great view as it is located next to an artificial lake.
Telaga Seafood's flagship menu is crab oyster sauce and crab Padang sauce. The offered price is around Rp 50,000 – Rp 100,000.
How to Get There
Telaga Seafodd is located at Pulau Putri Raya Street, Tangerang. Opening hours is 10 am – 9:30 pm.
10. Culinary Tour at Myeong Ga Myeon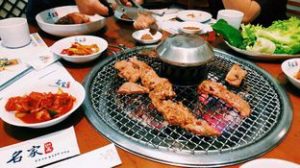 It is undeniable that Korean pop culture has invaded Indonesia, including Karawaci. It is no harm to you to try Korean food which has a different taste from Indonesian food.
Myeong Ga Myeon serves high quality Korean food. The menu offered varies, ranging from vegetables to meat. Prices start from Rp 100,000 to Rp 200,000.
How to Get There
Myeong Ga Myeon is located at Imam Bonjol Street, Karawaci Office Park, Tangerang. Opening hours is 11 am – 9 pm.
More best things to do in Karawaci Tangerang
11. Having Fun at Ocean Park Water Adventure, at Pahlawan Seribu Street, Serpong, Tangerang
12. Shopping at Summarecon Mal Serpong, at Boulevard Gading Street, Serpong, Tangerang.
With so many malls in Serpong, you definitely have a lot of things to do in Serpong.
13. Shopping at Mall @ Alam Sutera, at Jalur Sutera Barat Street, Alam Sutera, Tangerang
14. Hanging Out at The Breeze, at BSD Green Office Park Street, Cisauk, Tangerang
15. Visiting Scientia Square Park, at Scientia Boulevard Street, Kelapa Dua, Tangerang
16. Playing at Portals Escape Room, at Gading Serpong Boulevard Street, Tangerang
Ok guys, now you have the list of best things to do in Karawaci Tangerang. There are many options to spend time in Karawaci Tangerang. It's up to you. Let's have fun ..!