Is this the first time you visit Bali? Do you still don't have any idea where to go to spend the rest of your holiday? Just be relaxed. We will help you to find out what's the thing that you could do at one of the most beautiful island in Indonesia.
First thing first, one thing you should know is how you can commute from one location to other location at Bali. Are you not confident because your Bahasa Indonesia is limited? That's okay. Most of Bali's citizen can speak Basic English. So, it won't be matter at all if you only know English to communicate. Here's more about Safety Concerns and Dangers in Bali and How to Avoid Them
 So, here are the lists of public transportation that you can use during your stay at Bali.
Trans Sarbagita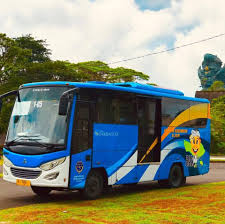 If you ever visited Jakarta, of course you will familiar with Trans Jakarta. Actually, Trans Sarbagita is similar with Trans Jakarta.
Yep, it is a type of bus rapid transit that operated in Bali. Sarbagita itself stand for Denpasar (SAR), Badung (BA), Gianyar (GI), and Tabanan (TA).
If you want to enjoy the ride with this bus—that has been operated since August 18th 2019, you only need to pay IDR 3.500 for adults and IDR 2.500 for student. Here's more about Best Party Hostels in Kuta Bali : Recommended Ones
Kura-kura Bus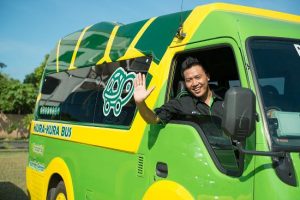 Another popular public transportation that you can use when visiting Bali is Kura-kura Bus. This transportation operated daily and you can ride it to reach most of popular tourist area such as Kuta, Legian, Seminyak, Jimbarang, Sanur, and other.
If you want to know more about this transportation, you can download the application. So, with that app, you will know the exact schedule and also facilities that they offer for you. You don't have to worry because the fare is not really expensive. You can enjoy your journey start from IDR 20.000. Sounds interesting, huh? Here's more about Wonderful Things to Do near Zen Resort Bali (You Will Love It)
Online Transportation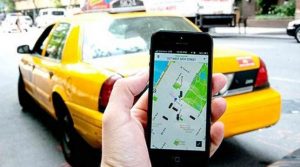 Are you doing solo travelling? Well, using online transportation could be your options since this type of transportation are available at Bali. You can use Go-Jek or Grab to enjoy your trip at Bali.
This type of transportation of course will make you enjoy Bali more. Moreover, most of the driver can use Basic English. So, you need not to worry about it. The fare will be vary, depend on the distance.
With that transportation, you can reach most of famous tourist place in Bali, such as Kuta Beach. Kuta Beach is one of favorite destinations for tourist. If you want to enjoy surfing or just sunbathing, Kuta Beach should be on your itinerary list. Here's more about Be Careful! Here's The Dangers of Traveling to Bali
During peak season, usually from July-August or at Christmas and New Year holiday, most of hotel near Kuta Beach will fully booked. So, if you are the lucky one who can visit Kuta Beach, you can use Kura-kura Bus to reach this beach since its located only 6 km from Ngurah Rai Airport.
So, guys, enjoy your trip at Bali. We assure you that there a lot if hidden gems there and you should know it by your own self.