Bali is a sweet escape from overwhelmed routines. It offers gorgeous sceneries and experiences like beaches, thrilling hills , jungles and waterfalls, unique rice fields, and so much more. Outside all of that, this island also has many risks and dangers to keep in mind.
Here are few things about safety and dangers in Bali and how to avoid them.
Natural disaster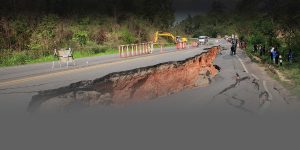 Natural disaster had been a part of Indonesian people. Located in Ring of Fire, which lies from Nusa Tenggara, Java, and Sumatera make a consequences of terrible explosions of volcanoes, tsunami and devastating earthquakes that had been occurred from past times and still being a threat till now. Bali itself has one active volcano, Mount Agung, and always be monitored by the government.
If you traveling in Bali we suggest to stay update with warnings from the local government, and contact your travel provider about the procedures in case any of this event happened.
Crime and Terrorism
Like many places, petty crime such as pickpocketing is common in Bali. Simple tips to stay safe:
Carry travel bag with lots of zips and compartments, and make sure you keep close with your belonging.
Stay close to your valuable stuff or leave them in locked hotel room.
Do not carry all of your money in your wallet. Bring only the essentials for daily uses.
You might also like to read Uluwatu Beach Bali Entrance Fee and Attractions
Terrorism have been a big thread and the government take a serious step to against them. Tourists areas have become target for the attacks, and now security system and laws has been developing to prevent the same attacks. It is better to consider staying at outskirt of town hotel.
Nature landscape
While Bali has many gorgeous beaches, so if you are dreaming of surfing, here are things to know:
Most beaches are not patrolled by lifeguards, so if you want to learn surfing we recommend to join licensed surf school.
Bali is relatively small island and surrounded by ocean, so the tides can be strong.
Pay attention with the red-flagged beaches, they are marked with a reason.
Some beaches have sharp reef, soif you get reef cuts, see medical assistance immediately to avoid infection. Here's more Solo Trip to Bali from India
Animals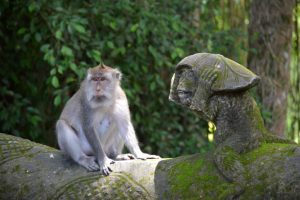 Bali is popular of wild monkeys and its exotic birds. You can visit them in many bird parks around town. For wild monkeys, you can see them along the road in Uluwatu temple and Ubud forest. you should extra precaution to this wild creatures. Here's to visit: 15 Top Things to Do in Ubud Monkey Forest, Bali Indonesia
Here some tips:
Keep your valuables in your bag, including your snacks. But if they take one of your stuff, let them. It is better to lose than risking an attack.
Do not feed them and do not show teeth, it can be a sign of agression for them.
Insects are also common in tropical country. Since mosquite bites can cause kind of diseases like malaria and dengue fever, you need to take precaution. It may be important to use mosquito repellent anytime you go outside, and wear protective clothing.
Another animals to be aware of is dog. Commonly, Balinese people have a dog in their house. Due to allowance of foreign dogs entry in Bali, rabies cases has been increased. Although vaccination has been conducted to combat rabies, but it is better to take precaution, such as take an insurance of medical evacuation. 
Arak or Drinks
There is cheap alcoholic spirit made from coconut palm, sugarcane and red rice. It usually found in bars and restaurants as a cheaper alternative of wine.
It sometimes contaminated with methanol that causes organ failure, comma, blindness and even death. We suggest to avoid this kind of drink, and do buy a registered beer or another alcohol drinks.
Regional laws
Drugs. Indonesia laws is extremely strict about drugs. Unlike in many Europe countries, any kind of drugs activity is illegal. For your own safety, stay away for it and if you should bring some drugs from your home country, make sure you bring your doctor prescription.
Driving. If you are about to drive, we suggest you not to drink alcohol before. Although Indonesian law haven't set rules yet about alcohol limit for driving , it is advisable to avoid such a big trouble. For your information, age of allowance drinking in Bali is 21.
Public affection. Though the Balinese are welcoming and warm, public affection and nudity is still consider impolite.
For you who never been to Bali and plan to visit there, you might consider about safety concerns and dangers in Bali or some things to avoid, you just need to be careful, keep peace in mind and enjoy your vacation, 'cause Bali is truly unique, memorable and sure you will have an incredible holiday! You might also like to read What to Do in Dreamland Beach Bali