Every country has its own culture that represents its own identity. Indonesia is one of the countries that has many cultural traditions and celebrations, both the traditional and contemporary. As it has wide range of languages, ethnicities, traditions and beliefs, Indonesia offers its visitors an infinite cultural celebrations.
If you enjoy cultural celebrations, then you should visit Indonesia. Let's see the cultural events in Indonesia you should visit at least once!
Lake Toba Festival in North Sumatra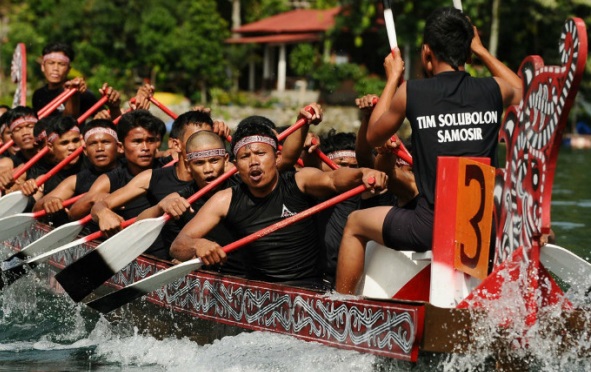 Who doesn't know Lake Toba? Lake Toba is known to be the largest volcanic lake in Indonesia, Southeast Asia and in the world. Lake Toba is also listed as one of the best lakes in Indonesia. Lake Toba has an annual festival, which is held every September.
Lake Toba Festival offers you some music, arts and crafts, traditional sports competitions, and some exhibitions. There are many highlights of the festival, however, you can consider visiting the Decorated Floats Parade, 4 Puak Colossal Dance, Lake Toba Caldera Geo Park, Solu Dragon Boat Competition, Mocak and Tor-tor Tumba Dance and many more.
One of the cultural performances you can enjoy is ulos exhibition. Ulos is a traditional woven cloth which is used in every traditional ceremony of the Batak Toba tribe. However, now ulos can be used as a basic material for everyday clothing too. You will be able to learn how to weave ulos from the masters too.
This festival comes from Java, specifically East Java. As by the name, this festival marks the trend of fashion in Indonesia. Jember Fashion Festival also has become the icon of east Javas contemporary culture.
During the festival, you can see the fashion parades, marking the spectacular modern costumes showing the root of multiple traditions and cultures across Indonesia.
In 2020, there were around 1,000 participants coming from all over Indonesia, starting from kindergarten students to general public came to the festival to acknowledge this amazing carnival. This festival is commonly held in August every year.
These things to Do in Jember will give you the ideas on how to spend your holiday there with fun!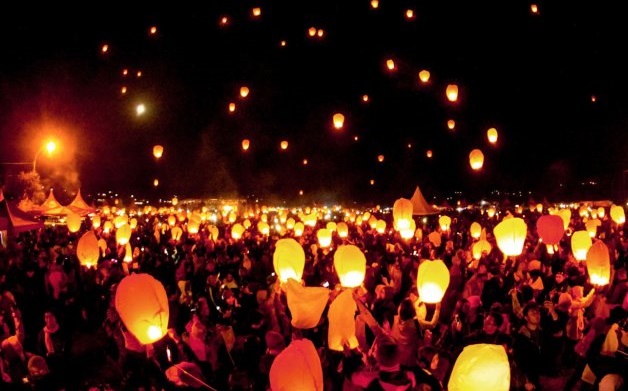 Dieng is known as one of the beautiful tourist spots in East Java. While you're in Dieng, make sure to bookmark these things to do in Dieng plateau. However, it also has a famous cultural festival, called Dieng Culture Festival.
In Dieng, there's a unique phenomenon in which the local children naturally develop matted, dreadlock hair. The local community believe that the children's unique hair comes from Kyai Kolodete, their ancestral leader. There's a belief that the more matted the children's hair is, the more prosperous their lives will be.
During the Dieng Culture Festival, the children's dreadlocks are cut in a ceremony to celebrate their passing to adulthood. This festival is usually held in August every year.
The festival also features a procession where the ritual prayers gather in spiritual places, such as the great Balaikambang pool, Bima temple, Sikidang crater, the cave by the great color pool and the traditional Dieng burial sites. Besides having the dreadlock cutting ceremony, the festival also features some art performances, such as Wayang Kulit, traditional dance, fireworks and art exhibitions.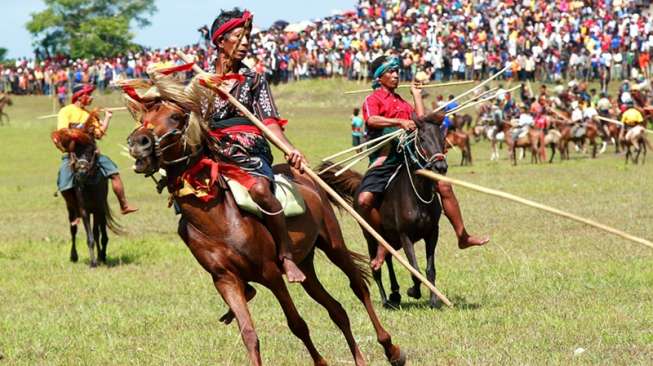 Pasola is considered as the most spectacular and significant event for the people in Sumba, East Nusa Tenggara. This event is annually held in February and March. Pasola is basically a ritual battle when the tribes come together to act out war games.
They also appease ancient animist gods with bloodshed. The tribes will fight on horseback and clad in traditional ikat clothing, hurtle towards each other at full tilt and throw spears with deadly accuracy.
Pasola is one of the things to do in Sumba. Make sure you enjoy this festival while you're in Sumba!
Erau Culture Festival, Kalimantan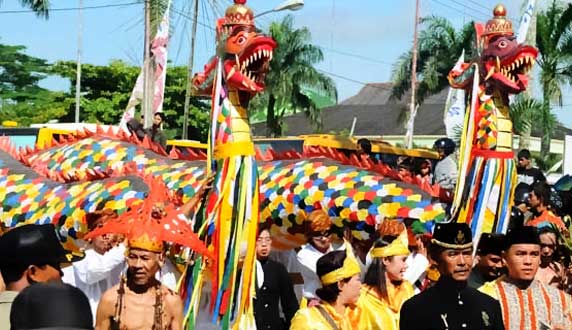 Erau is known to be one of the oldest cultures in Indonesia. The word "erau" is originated from Kutai Language that means crowded, downstream, homecoming and joy.
During the festival, you can enjoy some of the activities, such as traditional sports competitions, dragon boat and motor boat races on Mahakam River, art exhibitions and culinary festival. This festival is held once every 2 year in Tenggarong.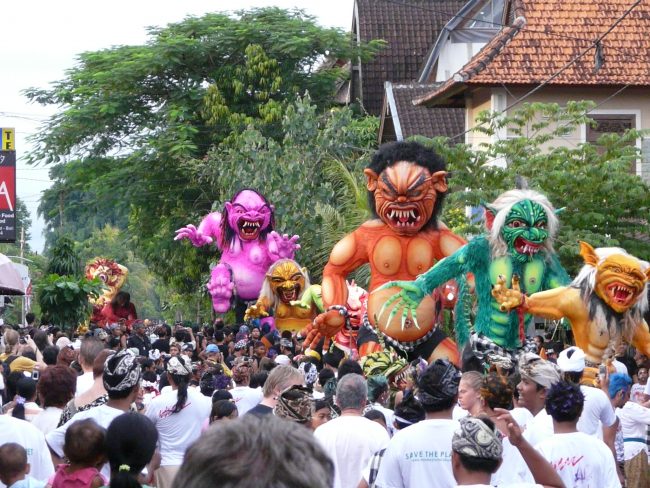 Nyepi is basically a New Year celebration, but it is not the common one. Nyepi celebrates the Saka New Year in March and during this day, the daily activities in Bali come to a complete standstill. The streets are empty, there's no music play, no voices can be heard and nobody is allowed to step outside his or her house for a whole day. It is a complete bizarre and blissful.
Though Nyepi is popular as the Day of Silence, there's plenty going on the other side of the day. There's a storm before the calm, with streets packed for colorful processions known as the Melasti pilgrimages during three days before Nyepi itself.
You can capture the moments of the iconic processions offering an amazing cultural spectacle you cannot find anywhere else.
Also read When Is the Best Time to Visit Indonesia? and you'll find Nyepi as one of the best times to visit Bali.