There are hundreds or even thousands of restaurants in Jakarta. They sell various kinds of dishes be it local foods or other cuisines from countries around the world.
Here's the best cheap local food in Jakarta Indonesia!
This article will help you to find some good restaurants where you can enjoy the good food and relax while sitting on a comfortable mat or floor.
You might want to read:  Search for The Affordable Products in Best Night Markets in Jakarta to Visit
Talaga Sampireun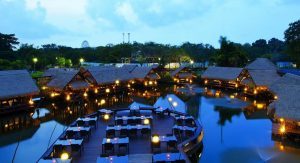 If you want to visit lesehan restaurant (sitting on the mat/floor- restaurant) with a menu of Sundanese cuisine, Talaga Sampireun is the answer. This restaurant is famous for its lesehan saung (a place/ table when you can eat in a hut while sitting on the wooden or bamboo floor). The atmosphere inside the dining place is so cozy and dim. Moreover, there is a super large fish pond or a small artificial lake containing tilapia and gold fish in the middle of the restaurant.
Other than that, one thing that deserves a thumbs up from this restaurant is its quick serve food. If you wait for 20 minutes and your food or drink has not arrived yet, you will get a compliment in the form of a voucher.
Telaga Sampireun is very famous. If you come there you must get ready to look for a car park on the side of the road. Often the parking area provided by the restaurant is not enough to accommodate guest vehicles.
Also read:  Best Places to Watch Sunset in Jakarta You (Beautiful View Ever!)
Kira Kira Ginza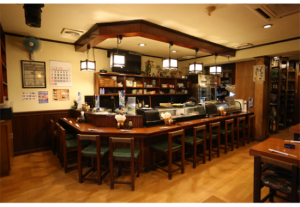 This is the best cheap local food in Jakarta Indonesia! Kira Kira Ginza is commonly known as the Tokyo Little Jakarta. In this restaurant there is a sushi bar, table and tatami room or a place for dining.
Once inside the restaurant you will immediately feel the Japanese vibe. The interior design is made like izakaya in Japan. The existing writing uses Japanese letters. While waiting for your order to arrive, you can also go to comic corner to read the Kira Kira Ginza comic collection.
Saung Alam Sunda Restaurant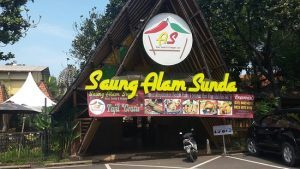 Saung Alam Sunda or Sundanese Traditional Food Restaurant, from its name, you will immediately understand that this restaurant is a Sundanese restaurant.
The main menu of this restaurant is nasi liwet (rice cooked with various spices and any other fragrance and healthy ingredients). The menus are a lot and varies, starting from rice, fried chicken, tofu, tempeh, to salted fish. 
Hut Mang Engking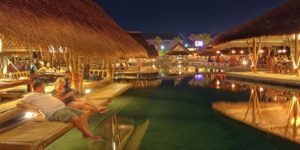 Once you enter this restaurant, the atmosphere of the Sundanese will immediately be felt. Especially with lesehan huts and fish ponds containing shrimp and fresh fish.
This restaurant is suitable for visits with friends or family groups. The owner of the restaurant provides play ground for children. Besides that, there is also a prayer room.
The visitor's favorite menu is Honey Grilled Shrimp. The portion is quite large, the meat is tender and the sweet taste of honey fits on the tongue. Initially, Mang Engking was a fish cultivator but because of the crowded visitors to fishing in the pond, he took the initiative to open a simple meal to meet the needs of anglers. Now Mang Engking's Gubung is growing.
He opened a restaurant in several big cities like Soragan, Yogyakarta; Pandaan, Pasuruan East Java; Depok West Java; and Semarang. Total Gubung Mang Engking is 18 branches in Java and Bali
Also read:  Economical Ways to Roam in Jakarta by Trans Jakarta (Cheap and Fun)
Bandar Djakarta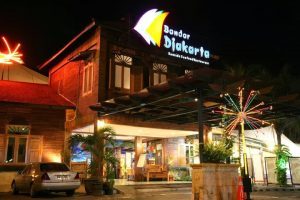 Bandar Jakarta restaurants are famous for their excellent seafood. The seafood used is really fresh.
There, you can choose fresh seafood directly from the tank. Only then can the order be cooked either baked, fried or cooked with sauce.
The most famous menu is Shrimp Pancet Jumbo Bakar Keju. The aroma of grilled and juicy shrimp meat is very tempting as well as the cheese feels very tongue. For those of you who don't like to eat seafood, just relax. This restaurant also provides various menus of noodles, chicken meat and more.
You might want to read:  Setu Babakan: The Tourism Place of Jakarta You Should Visit 
Mujigae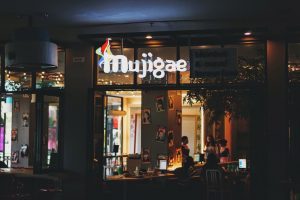 This restaurant is a Korean restaurant. Mujigae. Who doesn't know Mujigae?
These Korean restaurants are spread in many big cities such as Bandung, Tangerang, Jakarta and Bekasi. As the name is Mujigae which means rainbow, Mujigae has an attractive interior, full of color and eye catching.
The music played here is also a music video of a rising Korean girl / boy group. One unique thing that you might not find in other restaurants is the iPad on each table. To order you just choose the menu on the iPad. After your order is ready, the waiter will deliver to your table.
The menu presented here is of course Korean food. Some of the menus are bibimbap, ramen and bulgogi. In addition, Mujigae also has a "mini grill". If you order Enu BBQ, the waiter will give a small grill on the table. You can cook your own BBQ to your taste.
Those are six restaurants that you can try to visit when you are in Jakarta and want to experience eating food while sitting on the mat or the floor.
Other Article: