Visiting the other islands in Indonesia is so much fun, because in there, you can see the new stuff that contained within. Like those beaches, lakes, and even rivers are look so natural than their condition in the big cities like things to do in Mojokerto.
But if you want to see the natural stuff in a city, we can provide other list for you things to do in Pacet. This Pacet is located in East Java, which is known for having some of the best natural attractions for the tourists. For you who really want to know about what kind of attraction that this area has, you should look at our choices below :
1. Grenjengan Waterfall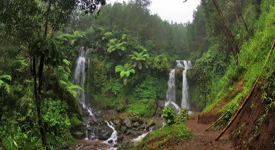 The very first location that we want to provide to you is this Grenjengan Waterfall. In the area like Mojokerto, there are so many waterfalls that you can choose. But this one, is likely more special and also getting its fame now.
There are actually two waterfalls in here that included in one spot. Unlike the other waterfalls, the view in here is quite amazing because of the existence of green dense forest behind the waterfall. You and your mates can enter the area of Pacet tourism by paying Rp12.500,- only.  And you should pay the additional Rp7.500,- when you enter the area of Grenjengan Waterfall.
Location : Padusan Village, Pacet
Tips : Don't forget to put the trahs on the provided trash can
2. Padusan Hot Spring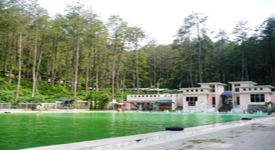 Next one is the wonderful hot spring that available in the area calld Padusan Hot Spring. This Hot Spring is basically really famous, also surpassing the fame of hotsprings in the other area like in the things to do in Mojosari, which is also known for its natural attractions.
The place opens 24 hours, so you can enter or visit the place at any time possible. You want to enjoy the day while having relaxation on the spring? Come here at day. If you want to enjoy the hot spring while enjoying the stars view, just come here at night. The administration ticket is like Rp10.000,- only.
Location : Padusan Village, Pacet
Tips : Always be careful of your belongings
3. Ubalan Swimming Pool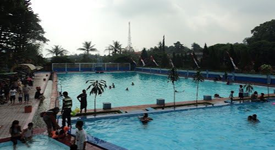 The other location is not just usual hot spring, but it's a swimming pool that completed with small area of hot spring that included in the tourism area of Pacet, Mojorkerto, East Java. It's more ike the pools in things to do in Ngawi. Many kids love it, especially because of its hot spring.
The good thing is, the place not only provides the pool and hot spring only, but also the souvenir shops or vegetable shops that will sell the tourists all the richness of Pacet area. With the entrance ticket of Rp8.000,-, it's really worht the price.
Location : Not for from Padusan Hot Spring
Tips : Come here with your kids
4. Pacet Mini Park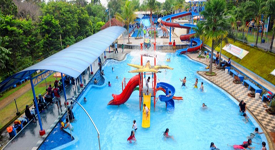 And in the fourth place we have this not so little park called Pacet Mini Park. This park is not actually mini in size, it's the opposite actually. In this small area, the park is completed with so many stuff like kid rides, ATV area, and also waterpark.
Well, this is reallu suitable for the kids actually, because all the rides in here can be considered as educational. With those combined attractions, the kids can learn something new and having fun in the process. The entry ticket is also not so expensive. It's only Rp30.000,-
Location : Mojosari highway 55th km
Tips : This is another best choice for family vacation in the weekend.
5. Joglo Park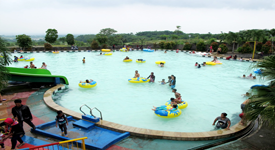 The next one is also can be a great choice for family, because the place can provide the new experience of educational attraction. All included in one place called Joglo Park. Jogllo Park and the other park on above is basically the same thing.
Like the things to do in Tulungagung, Joglo Park known for having some options of kid ridesthat can be choosen freely. It's also easy to notice the place, thanks to its unique Joglo structure on the main gate that everyone can see.
Location : Pandan street 3rd km
Tips : Come here during the weekdays to get some discount
6. Ask Forest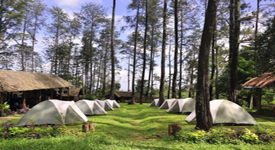 The other location that can be found within the area of Pacet, Mojokerto, is the Ask Forest.  This one is an improved attraction that has a lot of new things inside, but still not divided from the natural factors that the place originally have.
The Ask Forest has some upgrades, especially regarding of the additional spaces that can be instagrammable and really hits for the people these days. With such an affordable entry ticket of Rp8.000,-, anyone can enter the place. 
Location : Nogosari Village, Pacet
Tips : Of course, bringin your camera is essential
7. Pacet Hill Outdoor Park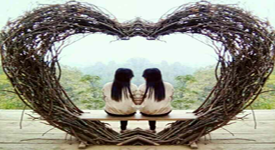 Pacet Hill Outdoor Park is basically just the same like the attraction above. This park still has the natural places, but it also has some improvement that can make the spot more interesting and favorable.
This attracion is considered new one because it was built several months ago. Many teenagers hunting to place for having beautiful hilly view, but with much comfort. They call can enter after paying the ticket for Rp10.000,-
Location : MKP Pacet Hill Outdoor Park street, Pacet
Tips : Don't forget to bring jacket
Other Attractions in Pacet
Wait, those seven locations is not our end of our story in Pacet today. Like usual stuff, we want to add the other nine locations that look as good as the seven locations above. See the complete of them on the list of things to do in Pacet below :
Sanggar Gubug Puppet Museum
Coban Canggu Waterfall
Dlundung Waterfall
Watu Ondo Waterfall
Watu Lumpang Waterfall
Segaran Pool
Kesiman Temple
JolotundoTemple
Brahu Temple
That is our topic for today, the things to do in Pacet, East Java. Remember, if you want to see where is the perfect location on your province or area to look for the natural attractions, you can always see our lists on this website.
In All Indonesia Tourism, we provide almost every common, and even unusual locations to look for the best attractions possible, either they are completely natural or human made. With our articles, we hope that you can make your journey easier by looking at our choices. Have a nice trip!