Medan is a big c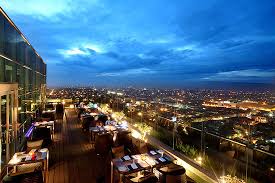 ity in North Sumatera that keep expended every day. Not only about the beautiful panorama or about the attractions, Medan also thrive in the culinary world. You who want to come to Medan and want to enjoy the culinary in Medan, there are unique café's. Here are the following word that recommend you the romantic café and places in Medan that are interesting to come with your partner.
The edge restaurantOne of  the unique café in Medan that free for you to come with your partner  is The Edge restaurant. This Restaurant come with the best outdoor view concept  in Medan city.You and your partner can be packed with tasty food menu, plus you can enjoy the view of Medan from a height. This thing will add a romantic impression for you and your partner.
The food that deserved also an exclusive food and processed with luxury. most of the menu is a typical food of five star hotel. You and your partner  who are on honeymoon also can stay in hotel and enjoy time together.
1. Havana Cafe
Havana Cafe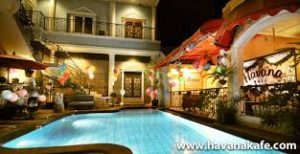 is a next romantic café and places in Medan, also fit for you to come with your partner. This restaurant come with garden concept  and there are a swimming pool too.You and your partner who want to spend the time together, can choose the chair that are close to swimming pool. Havana cafe's owner also has a wedding studio business. So, you can directly use their services for pre-wedding photo or reception.
The menu that served are most of Khuba typical. So, the name of menu quite unique and little bit not familiar in our ears.
2. Desa Desa Resto 
Desa Desa Resto and Café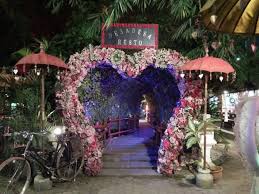 , There are more place that come with a unique concept and fit for come with family, partner or friends. that cafe is Desa desa resto and cafe.
Just like the name, The atmosohere is like in a rural. While the decorations in this place  come with the ornmanets of Bali. This place is fit for candle light dinner with your couple.
The food menu that served for you, most of Indonesian food. you can order anything, of course and definitely tasty and fit with your tongue. And there are an interesting spot to photo
3. Gardenia Tropical Garden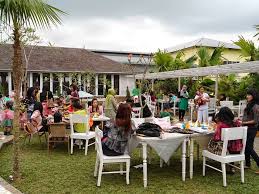 Gardenia tropical garden resto – If you and your partner want to enjoy a culinary tour in this place that is so far from the hustle town. Then this place really fit for you.
There are so beautiful and cool. A good place for refreshing and for hunting spot in Medan.
This restaurant is a outdoor restaurant with a beautiful decoration. the table set and the decorations give a spacious view beacuse the tables  are not close each other.
Most of the menu are typical of Indonesia so the taste will not disappointing you.
4. Tibrena Mekar
Tibrena Mekar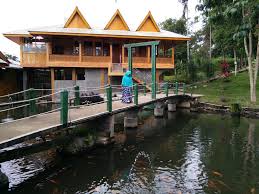 is a bit far from Medan, there are on of the restaurant that you can come for culinary tour and refreshing.
Tibrena Mekar restaurant is a floating restaurant on the river.ths visitors can eat a golden fish on the river and enjoy the decorations from the romantic cafe in Medan from this place.  There are also a flying fox.
the distance of this place  from center of Medan is about 1 hour with drive, approximately.  but even though this place is quite far, this wont disappointing you.
You may also visit: Things to Do in Medan, Indonesia
5. Tea house Taman Simalem Resort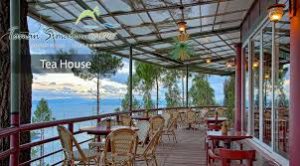 There are one more  of romantic cafe and places in Medan. This is a Tea House in Taman Simalem Resort.
This place is so exclusive because the visitors can enjoy the food with the view of Danau Toba that one of the attractions in Medan.
The experience will not forgotten, of course. But, the distance is far from the center of the city.
Although so, this restaurant is open for 24 hours and you can come anytime. Most of the menu are Chinese food.
6. Tip Top Medan Restaurant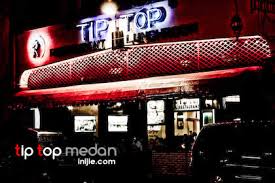 Tip Top Medan is a legendary restaurant. Because, this place has been opened since 1929 and become one of the old restaurant in Medan.
So, the services and the taste of food are trusted. Most of the menu are cakes or traditional cakes.
The traditional cakes cooked by a traditional oven from the stone. Some popular menu is Irish Choco Cake, Choco Mini Sampan bread cake, or bitterbalen snack from Dutch. Besides cake, there are Rendang, vegetable, etc. You may also visit: Things to Do in Berastagi, Medan
7. O Flahertys Resto Medan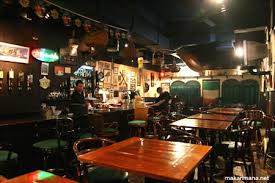 There are a romantic café and places in Medan that fit for you to come with your partner. The place is the one of popular places in Medan.
The decorations and the concept is the concept of Europe. So the food is remind you about the atmosphere and the food of Europe.
he Interest thing from this place is the visitor can enjoy candle light dinner with their partner. But be careful for Muslims, because there is a pork in the menu. Cause the concept is Europe food. You may also visit: Things to Do in Pandawa Beach Bali Indonesia
8. Gelato Bar Resto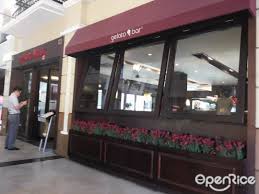 Are you and your partner likes a gelato? Try to come to Gelato Bar Resto. This restaurant serves some of the gelato from Italia.
There are also an Indonesian Food and western food. For Indonesian food, there is a popular menu – that is nasi goreng (fried rice).
And for western food, the most popular menu are pasta and sandwich. The most popular gelato is Japan moment gelato, that is a gelato menu with red bean flavor, green tea and black sesame. You may also visit: Best Things to Do in Senggigi at Night (Café Hopping and Culinary Tour)
9. Trattoria Resto Medan
Trattoria is a restaurant with Europe theme. The main menu is the Italian menu that modificated, so the taste is not strange for Indonesian. Of course the main menu is Pizza, Besides pizza, there are pasta and steak. For the pizza, the diameter is wide enough but not thick.
You may also visit: Best Cafes in Kemang Jakarta to Get Some Fun.
There are recommended romantic café and places in Medan that you can come with your partner, besides them, there are also another places, like:
Tai Pan Resto Medan.
Ichi Dough.
Lekker Urban Food House.
Ismud Park, Iskandar Muda street No.132, Medan Baru
Sam's Bistro & Lounge, Uskup Agung No. 17, Medan
Resep Nenek Moyangku, Teuku Umar street No.3E, Medan Petisah
Sosmed Cafe, Teuku Umar st. No.3, Medan Petisah
Sowe Restaurant & Lounge, Gatot Subroto street No. 144 D/E, Medan Barat
Ben's Cafe Medan,  DR. Mansyur  street No. 128
Coffee Cangkir Cafe Medan,  Uskup Agung, Madras Hulu
Rumah Kawan Kopi, Gereja street No. 48
Sam's Bistro & Lounge,  Uskup Agung No. 17
The Traders Restaurant Cafe & Bar,  Kapt. Pattimura street No 423
Stage Cafe, Sei Serayu street No. 14
So, there are some recommend of romantic café and places in Medan that you can come with your partner. Have a good holiday.