All of us know that Indonesia is one of the countries whose food is rich in spices. Not only rich in spices, but Indonesia is also home for a lot of spicy food.
Starting from the food stalls on the street to the five-star restaurants, spicy food are always available. The level of spiciness also varies, from the light one to the extremely spicy ones! Make sure to note these 8 Indonesian Traditional Desserts to Complete Your Culinary Experience too.
If you like spicy food and plan to visit Indonesia, then it is a very right decision. Make sure to try these 7 spiciest food in Indonesia. Get ready to get hot after trying these 7 spiciest food in Indonesia!
Ayam penyet is basically a typical Indonesian food originated from East Java. It is basically fried chicken combined with spicy sambal. It's called ayam penyet due to the way it is served. The chicken is crushed and you simply add spicy sambal on top of it.
If you plan to visit East Java, the origin place of ayam penyet, go to these 10 Top-Rated Tourist Attractions in Trenggalek, East Java, Indonesia!
Though it is originated from Indonesia, some other countries, such as Malaysia and Singapore also have ayam penyet as their menu. A CNN reporter ever called ayam penyet as one of the 40 Singaporean foods that we cannot live without!
Besides ayam penyet, there are some other food that are called "penyetan" as well. Penyetan usually uses fried chicken, tofu, tempeh and even meatball. The star of penyetan is the spicy sambal.
Who doesn't know rendang? You can easily find rendang in almost every Indonesian restaurant. There are even some surveys conducted a few years ago resulted that rendang is chosen as the most delicious food in the world! Rendang is originated from West Sumatera. Besides rendang, make sure to taste these Top 10 Delicious Foods of West Sumatra too!
Rendang is delicious as it is cooked by using various seasonings and for a long time. As a result, it produces a unique smell that people can enjoy in every piece of the meat.
You will not be able to resist the temptation to taste rendang especially when it is served with hot rice!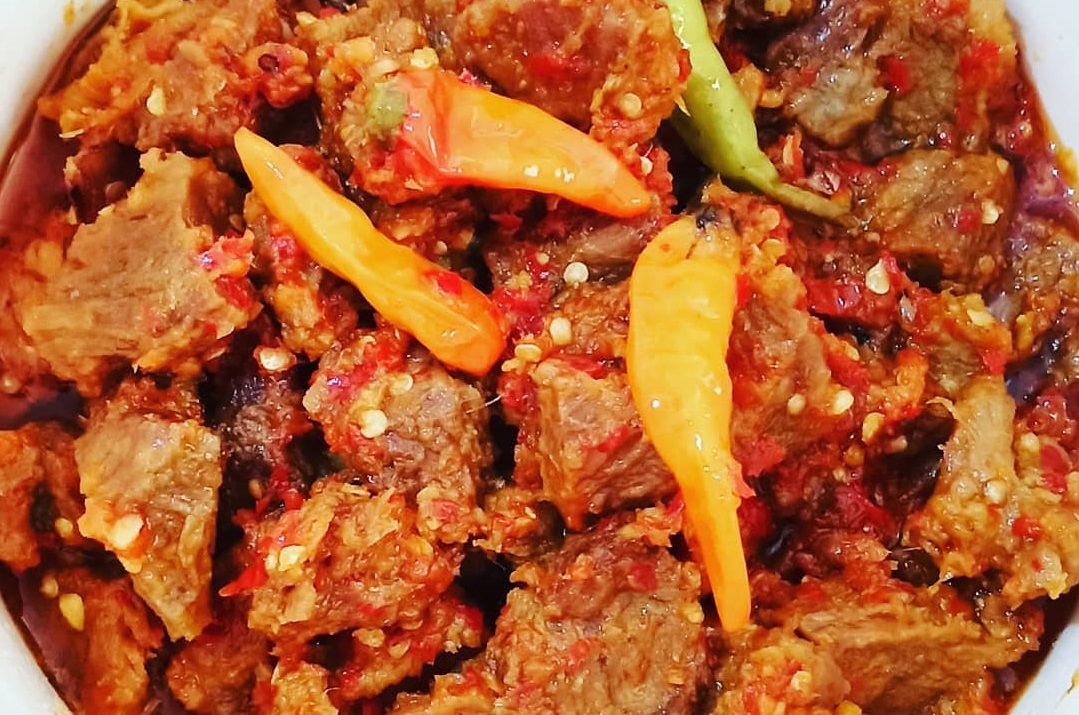 Oseng-oseng mercon is also another famous spicy food in Indonesia. The word "mercon" refers to how spicy flavor bursts in the mouth when it is eaten.
Oseng-oseng mercon has two main ingredients: beef and chili. Do you know that every 500 grams of beef, it uses 250 grams of chili? Besides chili, other spices, such as cayenne pepper, onion and garlic are also added to improve the joy of this food. If you visit Indonesia and are crazy about spicy food, then trying oseng-oseng mercon is a must!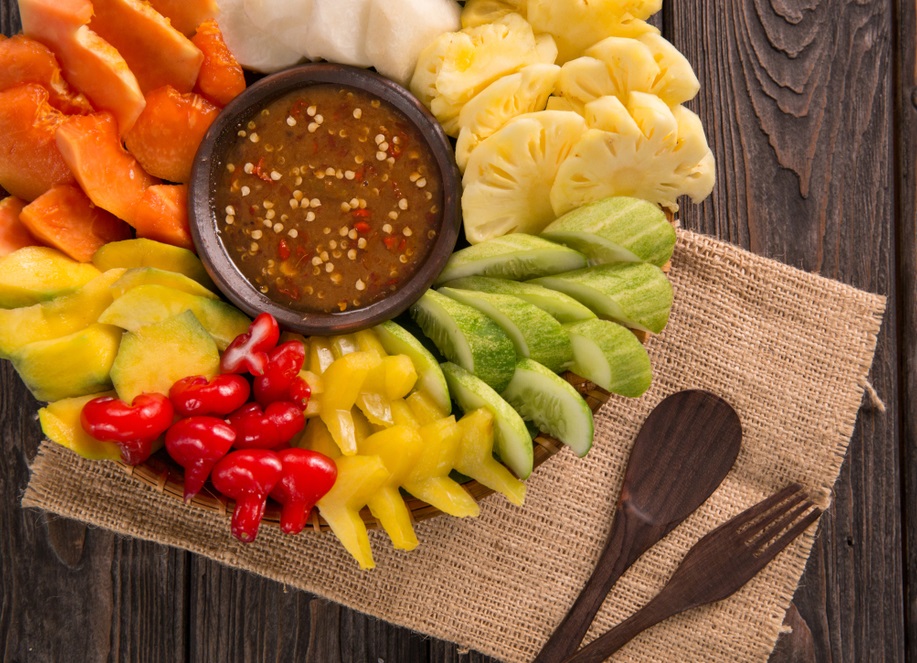 Besides those savory food, there is also rujak. Indonesia has lots of rujak variations, but the most famous one is the fruit salad drenched in a tasty and tangy dressing.
Eating rujak is additive as it combines all the tastes, both sweet and sour from the fruits, salty and spicy from the sauce.
A single portion of rujak uses mostly 5 to 10 hot cayenne peppers along with some fruits, such as mangoes, papaya, pineapple and others.
Another spiciest food in Indonesia is Balado. It is originally found in Minang, West Sumatera, the same region where rendang comes from. Balado means "chili", which tells us everything about the dish itself.
The main ingredient of balado is chili along with some other ingredients, such as egg, chicken, beef, prawn and others. The devilish red color and spicy aroma are irresistible and inviting anyone to challenge their taste buds' resistance to heat and spiciness.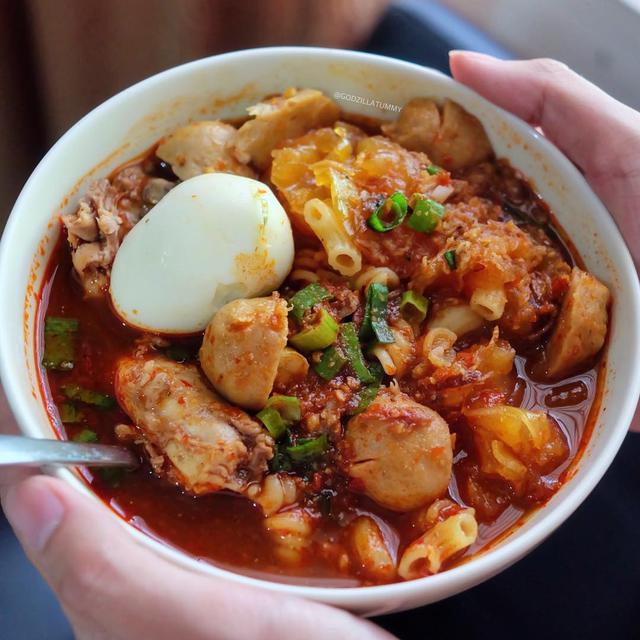 This dish is really popular not only in Bandung, but almost everywhere now. Seblak Bandung is a kind of snack with savory and spicy taste. While you're in Bandung, make sure to visit these 7 Culinary Spots in Bandung You Should Visit if You are Foodie Lovers. They will fulfill your tummy with great food.
Seblak is basically a food made from wet crackers that are cooked with vegetables and eggs. There're some other ingredients added to seblak, such as chicken, macaroni, processed beef (meatballs and sausages). Chili sauce is also the main star of this dish.
The spiciness and chewy texture of seblak will surely make you addicted to it. If you are a fan of spicy food, then you must give it a try!
Bebek Madura is a special recipe originated from Madura. It has the thick dark sauce poured on top of the fried duck. However, don't get tricked with the color.
The dark color of the sauce is coming from the long marinating process that includes a long list of spices. Most of it coming from the chili along with tangy-tasting shallots and peppers as well.
Enjoy the tender and crunchy duck, the sauce, warm rice and another sambal for an extra kick inside your mouth! You will surely feel hot!
While you're in Madura, make sure to read these What to Eat in Madura? Most Tasty Local Food and you'll discover that Madura is full of yummy food!