Hello again folks, back in AllIndonesiaTourism again talking about how magnificent the tourism in Indonesia is. Unlike the prevous topic where we talked about the Balinese atractions, now we're going to the Central Java provincem which is known for its natural spots like things to do in Bandungan Central Java.
On the area of Central Java, of course there are some of the famous places like Yogyakarta or Solo. But there's an area named Ngadirojo. Ngadirojo is part of Wonogiri, Central Java. In this location, you may notice some of the best natural attractions in Central Java, like things to do in Tegal. So, here's the list of things to do in Ngadirojo :
1. Jurug Kemukus Waterfall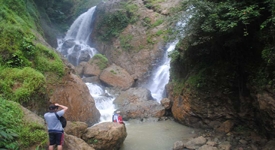 The first location is Jurug Kemukus Waterfall. For you who don't know, this beautiful waterfall is located right in the Posong area, Karangtengah. This attraction wil serve with the three levels form of a waterfall. So, it actually has thre different heights.
For the first level, it's lowest of all the levels, which is 30m hight. The other two levels are for about 40 m. And many say that the second and third levels are more beautiful than the first one because of panorama they have. The other good things is, it's free to enter this location, so you don't need to prepare any money for it.
Location : Posong, Karangtengah , Wonogiri
Tips : The rocks there are little bit slippy. Always be careful
2. Girimanik Waterfall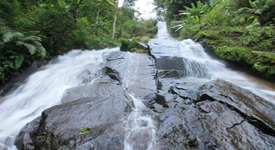 Next one, which is looks as beautiful as the other things to do in Sukoharjo is Girimanik Waterfall. Like the Jurug Kemukus, which has about three different waterfalls, this Girimanik also has the same specifications.
The difference is, each waterfall has its own name. So, the Manikmoyo, Condromoyo, and Tejomoyo are combined together into one acttraction called Girimanik Waterfall. The upper most of waterfall has about 70 meters height. Just like the attraction mentioned before, it's also free to enter this place.
Location : Ngerapah, Setren
Tips : Taking selfies here would be great!
3. Jonambang Hill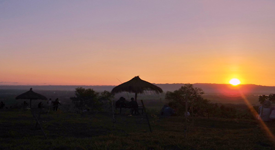 After tasting the two waterfall attractions above, now it's time for us to having another type of attraction in the area of Ngadirojo, the hill. There's one notable hill around Ngadirojo called Jonambang Hill.
This Jonambang Hill is a lot more improved than the other hills in Wonogiri. Even though it's still new, but many people already know about this place just in a short time. The tourists can clearly see the view of sunset from the platform that also created on top of the hill. And again, it's also free.
Location : Nambangan, Selogiri
Tips : Better bring decent camera to capture the view
4. Nampu Beach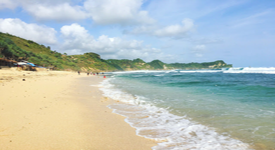 There's a beach here that also looks beautiful as things to do in Brebes and of course should be included in the things to do in Ngadirojo called Nampu Beach. Af first, you may abit confuse by looking at its picture, really looks like those beaches in Bali
Having two hours of ride from Wonogiri will be payed out by having a spectacular view at this particular beach. With it's pink and soft sand and also the vegetations that looks surreal, Nampu Beach maybe the best attraction around Wonogiri. For anyone wants to enter it, they need to pay for administration for aobout Rp 5.000,-.
Location : Gunturharjo, Paranggupito
Tips : It's adviced to bring your own swimming suit
5. Lake Claket Wonogiri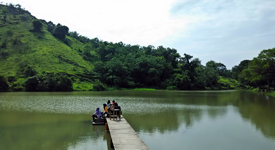 Surrounded by the hills, there's the alone Lake Claket in Sendangijo. For anyone who wants to accompany it, feel free to do it. It's a really quiet place, which is reallu suitable for stress relieving, especially for those workers who have a lot of stress.
It looks pretty simple without the additional things that can make the place looks more busy. With that simplicity, the Lake Claket can have its best condition. For the tourists who want to have the experience of relaxing in this quiet lake, the should pay for about Rp5.000,- only.
Location : Telaga Celaket street, Sendangijo
Tips : Better visit this lake during the morning or late afternoon.
6. Sembukan Beach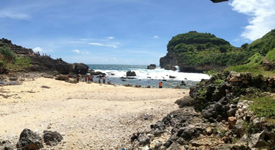 The other beach beside Nampu is this Sembukan Beach. This beach is one of a kind. Located hidden, far away from city crowd, Sembukan beach is like the hidden jewel for the tourists. Surprisingly enough, the beach is rather more famous in the eyes of spiritual tourists than the usual ones. Maybe it's because of the myth it has.
Many people from Keraton Yogyakarta and Surakarta came to this place. Beside having such a wonderful form, maybe it contains a high spiritual value. But, this beach is of course suitable for anyone, especially for people who love a beach scene. It's only Rp5.000,- to enter. 
Location : Pranggupito, Wonogiri
Tips : It's better for you to not swimming in here because of the cliff and high waves.
7. Karst Museum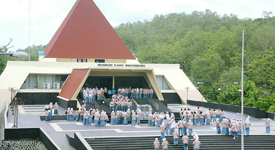 And for the seventh place, we put the unique Karst Museum on the list. This tightly shaped building has the history about the past inside. You can find so many stuff about ancient life in here, including the ornaments and carvings.
Sometimes, there are students coming to this place for gathering all the information they could get. This Karst Museum is considerably the best museum around Wonogiri, because of its contents and also the affordable entrance ticket. It's about Rp3.000,- from Monday to Saturday and Rp4.000,- for Sunday. Simply one of the best attraction, just like things to do in Wonosobo.
Location : Karang Lo Wetan, Gebangharjo
Tips : Because it's okay to take pictures here, maybe you should bring a camera to "capture" the information.
Other Things to Do in Ngadirojo
Beside the seven locations we already mentioned on the list above, there are nine locations still that also worth to visit. These places are mainly natural ones and still virgin. So maybe you can notice that there's no so much improvement on them. Here's the other things to do in Ngadirojo:
Joglo Wonogiri
Gantole Hill
Banyutowo Beach
Secokro Wonogiri Park
Binangung Watu Jadah
Spiritual Tourism Kahyangan
Putri Kencono Cave
The Museum of Leather Puppet (Wayang) Indonesia
Gajah Mungkur
So, our list of the things to do in Ngadirojo finally ends here. As you can se, there are so many green attractions inside the area od Ngadirojo alone. There's even the unique ones tha maybe not so many know about it yet.
Here's the chance to finally explore this part of central java. Even though the area seems so small, but it actually contains so many wonderful things like the attractions mentioned above. Hope you can have a blast at this area, and have fun!
View of Nampu Beach