Hello again folks, we here again to tell you about some great stuff that you can find in this very country of Indonesia. After talking about kinds of area in the area in east Java, we want to stop now for a sec in this town called Probolinggo. Some of you may already knew it. You can notice some things that just the same as the things to do in Pasuruan. The area itself has the great potential areas to discover, and some of them are gonna be described on this article.
Not much to say about this city of Probolinggo. Like the beautiful things to do in Tuban, you can find dozens of natural attractions in here without looking for them too hard. It's easy to notice some areas with great view and environment. That's why you picka good choie to take some vacations in here. These are the top 10 pleasing things to do in Probolinggo, only for you.
1. Argopuro Mountain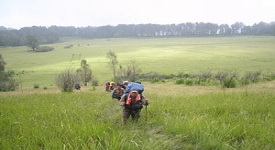 As the first one on the place, this Argupora Mountain is indeed having much beautiful aspects. Just like the things to do in Mount Bromo, you can also do many wonderful activities in here. Gazing through the great view, taking some chances to watch the sun rise or sunset directly, and many more.
The green environment is the best thing you can get in here, especially the grass land that looks so fantastic. You and your friends can have some relaxation times in here for a while. And maybe continuing your journey to the top wouldn't be a bad thing to do.
Entry Ticket : No entrance ticket
Opening Hours : Opens all day long
2. Bentar Beach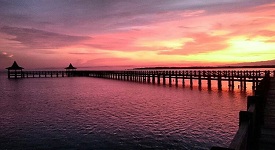 After exploring the mountain of Probolinggo which also the icon of it, then we'll visit its beaches, starting with this Bentar Beach. Even though the name "Bentar" which in Indonesian means " Short time", you will actually spend more and more time in here because of its great condition.
Not so many trash can be found in the beach area, it's sparkly clean for you the happy tourists. Not only that, the main attraction in here is the appearance of the whale shark that omes by every Januray till the end of March. Note that date for more excitement!
Entry Ticket : Rp5.000,-
Opening Hours : Always opens
3. Tritis Village Hot Springs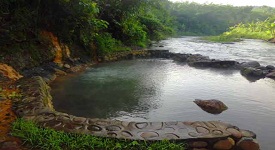 In the third place we have our best spot for relaxing during your trip on Probolinggo. This hot spring is really suitable for the tired tourists out there, who want to look for a little bliss in this city. With such a cheap price, you can get the chance to relax a bit in this tritis village hot spring.
You can find the enjoyment just like in the other hot springs inside the things to do in Jember. You can also get the perfect relaxation by turn in your body to the spring, and then just sitting there, enjoying the scenery around. That's the thing.
Entry Ticket : Rp 25.000,-
Opening Hours : Opens everyday from 7 am – 5 pm
4. Madakaripura Waterfall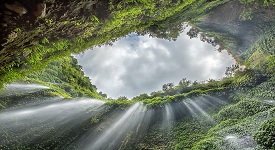 The next one on the list of things to do in Probolinggo is the Madakaripura Waterfall. This waterfall is already famous in the eyes of every traveler in Indonesia. The place itself located on the area of Bromo Tengger Semeru Conservaton.
You can check the conservation first if you want, it didn't take long to go to this waterfall. The waterfall looks so awesome. The environment around makes it like the exclusive piece of wonderful spot that available only in that conservation area. It's really worth it.
Entry Ticket : Rp30.000,-
Opening Hours : Opens from 7 am – 8 pm (ticketing)
5. Watu Lawang Waterfall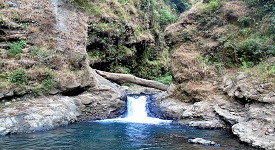 There's another wonderful waterfall in here, called Watu Lawang Waterfall. Well, this waterfall looks very exotic with is rocks around. Jumping from the rocks is not recommended in here, because the water itself is not so deep. This special waterfall is exists in the Sukapura area.
But you can play with the water anyways. Spalshing around with your mates or your partner. That ca be a fun thing to do here. And another one, don't forget to capture the beautiful view of the waterfall itself to keep it to to your heart.
Entry Ticket : No entry ticket
Opening Hours : Always opens 
6. Pekalen River Rafting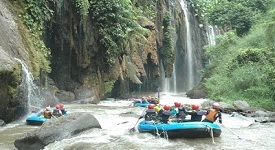 In the end of our list of things to do in Probolinggo, we have this Pekalen River Rafting with us. Well, it's a good thing to close the long trip with something exciting and a bit scary. And this one spot is the best choice to have a lot of fun, while pumping your adrenaline all the way.
You can visit this Pekalen River Rafting area, already spotted in Google Maps. It's about 25 km away from the city of Probolinggo by the way. You only need for a few price to participate. And then, your rafting journey will begin !
Entry Ticket : Parking ticket only
Opening Hours : Opens from 7 am – 5 pm
Other things to do in Probolinggo
You can also start to prepare some stuff to visit the other things to do in Probolinggo that will mentioned below :
Ronggojalu Lake, the fresh and calmly lake for all
Agung Lake, like its name, this lake is so glorious (Agung)
Taman Hidup Lake, once again, as the name implies, this lake is truly the park of life (Taman Hidup)
Andung Biru Tea Garden, spoil your eyes by looking at those wonderful tea gardens
Those are things to do in Probolinggo. Well, by looking at those magnificent places, we can include Probolinggo as one of the best things to do in East Java. With its thousand choices of natural places, Probolinggo can be one of the best city for you to visit during your holiday in East Java. Have a great time !