Historically, Indonesia and maritim is can't be separated each other. Because, Indonesia is a archipelago state with two of thirds of ocean areas is larger than land areas.
So, Indonesia has so many beach destinations and so many kind of sea animal, like fishes until sponges. One of region that has so many beach destination in Indonesia is Cirebon, West Java. West Java has beaches that worth to visit.
It's not enough with just to produce shrimp, Cirebon also known as a city that has destinations that must be visited. So, there are so many things to do in Cirebon. Cirebon is a city that located in West Java province. Beside produce shrimp, Cirebon identical with history and religion destinations. But, Cirebon also have so many natural destination that also interest to visited, is a beach.
Cirebon have some beach with beautiful view. To find out the beautyness of the beach, see the reviews bellow to reconsider that.
Biawak Island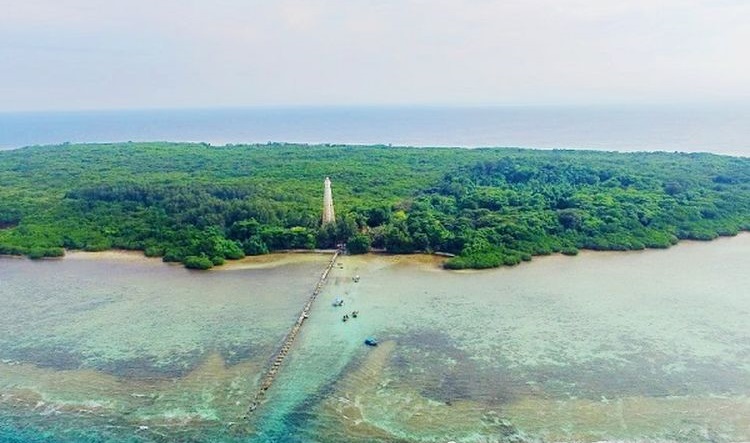 If Eastern Nusa Tenggara has Komodo Island and its pink beach Komodo Island, Cirebon has similar destination too, thats it Biawak Island. The island that inhabited so many monitor lizard is located in the north coast of the Indramayu city, with area is 120 hectares.
Beside Biawak, that place also dominated by beach and mangrove. It make this place magnetize and attract so many domestic and foreign tourists.
When arrive at Biawak Island, we will see spread out of soft white sand, and there are ancient gabare that stand with grandiose that was built since Dutch era.
And with Rp 250.000-Rp 500.000, we can also enjoy the beautifullness of sponges and various kind of fishes above the sea.
2. Kejawanan Beach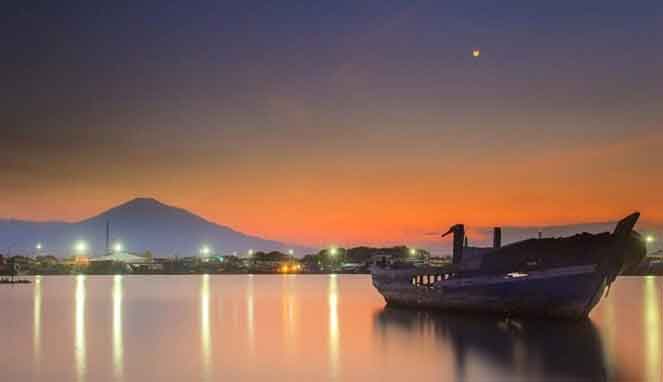 This beach is located in Pegambiran, Lemahwungkuk, Cirebon. This place is one of favourite beach of Cirebon residents.
The view can make anyone amazed and hypnotized. Because that beach have wide blue sea that side by side with Ciremai mountain. It will create so beautifull photos.
And if visit this place at afternoon, we can also just sit down at edge of beach with enjoy the sunset view. This condition is increase romantic impression. Kejawan Beach is open at 06.00 until 18.00 West Indonesia Time, with price of ticket only Rp. 2000.
3. Baro Gebang Beach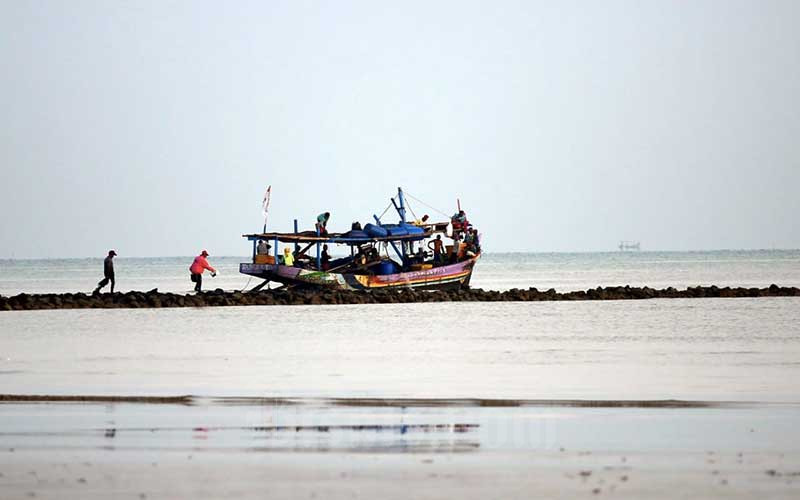 Want to ride a boat around the beach with cheap price? You can choose Baro Gebang Beach. Because at that beach, you can ride a boat with just Rp 5.000. And you can around the beach to enjoy the scenery of Baro Gebang Beach.
Not only that, at beach that located in Gebang Mekar, Cirebon, you can also fishing, seafood cullinary, or also take a sit and enjoy the view with friends and family.
And because of that beach always open, that place commonly use for driving lesson and take a photos at appropriate spot.
4. TPI Bondet
Cirebon is located at the north coast of Java. So that place have some sea destination. TPI Bondet located at 8 kilometers from central city, and famous with a sunset spot. Because that place give a beautifull sunset. The tinge of orange sky is so pretty with several fishing boats leaning back.
Beside that, if you are interest with seafood, its not enough is you are not visit this place. Because TPI Bondet related with maritime place, so this place is supply so many kind of seafood. And you can buy this seafood for dine in or take away.
5. Mundu Beach
Mundu beach is one of unfamous beach. It is one of the mangrove forest in Indonesia that worth visiting. This beach is not famous enough because at that place is was built for mangrove tourism area. Because nowadays, mangrove area with long wharf is in great demand. And Indonesia has largest mangrove forest that can attract tourist.
This mangrove tourism area is called by Mangrove Kasih Sayang, and located at Mundupesisir, Cirebon. That mangrove area is directly facing the Mundu beach. So it must be nice walking down a path full of mangroves to get rid of your fatigue.
With that facilities, you can take a cool photos at mangrove area and beach. So you can have so many beautifull photos.
6. Pangandaran White Sand Beach
It is one of the white sand beaches in Indonesia that you should visit during summer. Indonesia has many beach with wonderful white sand. One of them is in Pangandaran beach. This place is where the big river begins. The wide area of white sand and quite waves, make this beach is more exotic and charming.
Actually, this place is located at Brebes, but its very close with Cirebon and one of favourite place. Because, beside have white sand and wide blue sea, at this beach you can also explore your hobby to snorkeling and enjoy the beautifullness of above the sea views.
This beach is so clean, so you can deeply enjoyable at this place. Morover, this beach also located at conservation place, so sometime you can meet ape primates that hanging around at that place.
7. Bandengan Beach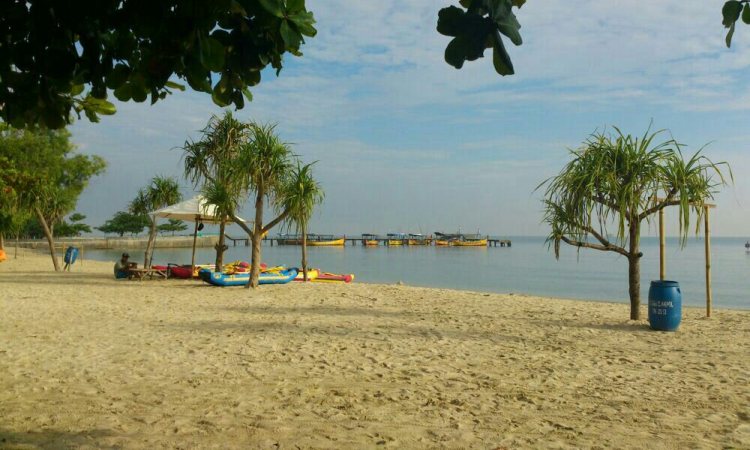 Bandengan Beach is one of Beach that will be mangrove destination too, beside Mundur Beach. This beach is very potentially to change to mangrove destination because there are some natural resource that can developed into village economic potential.
Bandengan Beach is located at Bandengan Village, Mundu, Cirebon.
8. Cirebon Waterland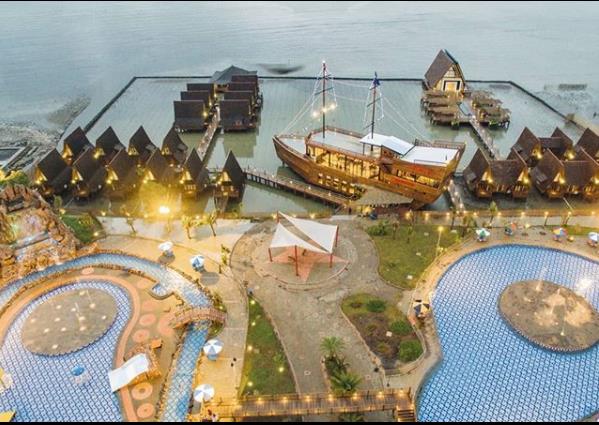 Cirebon Waterland is a new destination at edge of beach. Beside offer the beautifullness of sunrise and sunset, this place also give some game rides that must be try.
This place is located at Jl. Yos Sudarso Number 1, Lemahwungkuk, Cirebon. And with Rp 25.000, you can enter this place and enjoy the facilities.
Although that place is artificial place, Cirebon Waterland is directly adjacent to the beach. So you can enjoy the facility with beach view too.
Thats some beach recommendation that located at Cirebon. So if you want to visit Cirebon and want to enjoy some natural destination, you can choose some of beach that has been review. Because at Cirebon also there are some most visited beach. So, Enjoy Cirebon!