Culture is the greatest thing that humans have.  Even though the culture itself seems old, it's still our duty to make the culture in our area keep well maintained by any effort. It comes with so many forms, like the area of things to do in Wonosobo which having several choices of good attractions, and also one form of culture, temple.
Not only in the area of Wonosobo, you can almost find so many of them in this particular province, the Central Java province. Well, it's common fatc that Central Java always this kind of thick culture. We as a tourist, can enjoy them easily by visiting one by one temples that still standing on the mother earth. So, what are the temples in Central Java, or area like things to do in Tegal? See full of them on the information below :
1. Prambanan Temple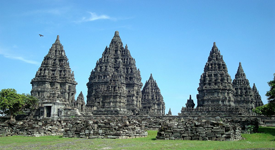 As the first temple in our list, we have this Prambanan temple that ready for us. We talked a lot about this Prambanan temple inside our atricle like things to do in Prambanan. We cannot divide the story or myth about the Roro Jonggrang from this temple.
Well, there are some stories about this temple. But, beside those myths, we still can enjoy the beauty of this thousand temples that located in Magelang. For you who want to visit, you need to paye the entrance ticket of course, only for about Rp40.000,- per person. Price may different for foreign tourists.
Location : Prambanan, Klaten
Tips : Bring camera, and wear thinner clothes.
2. Plaosan Temple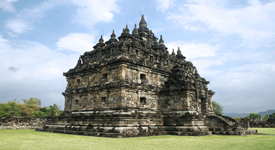 Next one is this Plaosan temple. You know about this Plaosan Temple? This one temple is located in the the Klaten area, just near the temple above. It's also located in a village with the same name, Plaosan.
The Plaosan complex consists of two different parts. First, the Plaosan Lor or the North Plausan, then there's Plaosan Kidul or the South Plaosan. This temple is facing the west side, unlike the most temples in Java, which are facing the other side. It only requires small amount of money to enter, only Rp1.000,- per person.
Location : Klaten
Tips : To save budget, you can walk from Prambanan to this place
3. Kalasan Temple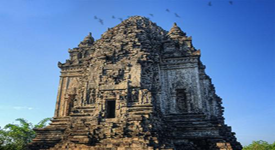 Kalasan temple is a 6 meters high temple that located in a special region of Yogyakarta. This temples has this Mahayana motive. There's one monument in here, the Kalasan monument that written in Sanskerta language, with the Pranagri words.
That monument told us the story of the King and Buddha worshippers. They want to ask permission from the King to build a special place for Goddes Tara. The King granted it. Now, you can see it standing on the ground of Yogyakarta city. The ticket is only Rp5.000,-
Location : Yogyakarta
Tips : You can always bring some snacks if you want, also camera
4. Mendut Temple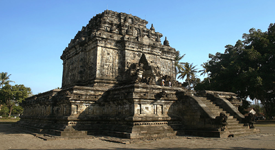 Many people know about this Mendut Temple. The temple is actually located near Borobudur temple, it's only like 5 km only from there. In this temple, you can see some difference between this one and the other temples.
Included in this temple, there are three different statues, each one resembles the Buddha. There area actually one form of Awalokiteswara statue. The first one is the Buddha as Boddhisatwa, and then as Maitreya, and the last one is Avalokiteshvara. To enter the place, each person needs to pay about Rp5.000,-
Location : Mendut, Mungkid
Tips : Just be careful when touching the statues in there
5. Pawon Temple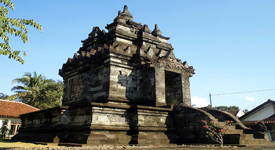 In Javanese, Pawon means kitchen. Does it have any relation with this? No unfortunately not. The Pawon Temple is also a temple that located linear with both Mendut and Borobudur temple. You can even see them lining up.
Built as one of the temple of Syailendra dynasty in things to do in Magelang, Pawon temple is also having the same age as Borobudur and Mendut, even though Mendut temple is the oldest temple of them all. Just the same, you only need to oay for about Rp5.000,-
Location : Borobudur, Magelang
Tips : It's adviced to not doing any vandalism in the area, because there was tragedy when the statues inside the temple were stolen
6. Sewu Temple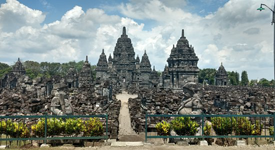 This one is not located near the three temples above. In fact, this one is like the brother of its pal, the Prambanan Temple. This one is actually included inside the Prambanan temple complex. That's why, usually the people will come here after visiting Prambanan.
Well, in this Sewu temple is the Buddha temple, unlike Prambanan that is Hindu temple. In Sewu temple there are some temples in here too, in the smaller size. Counted 241 temples, including the main temple. Don't worry, the administration ticket is Included in Prambanan entry ticket, so you'll get one ticket for two attractions. 
Location : Prambanan, Klaten
Tips : If you tired, you can hop on the tour vehicle
7. Borobudur Temple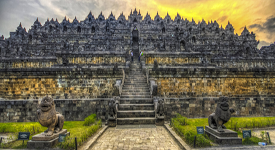 And then, the greates, the most majestic, and the temple loved by UNESCO, is none other than Borobudur Temple. It has 42 meters high, and wide more than that. Beside that, it has three levels of structure.
Borobudur was the great temple, it is actually. But now, the tempe is not in full condition, becaue of so many reasons. The thing that destroyed most of the place is the natural disaster. But don't worry, you can still enjoy much things in Borobudur Yogyakarta. You only need to pay Rp30.000,- to enter
Location : Borobudur village, Magelang
Tips : You can wear some thin clothes while visiting here
Other Temples in Central Java
Central Java province is not only having those seven temples you know. There are much more to be uncover from the temples in Central Java. You should visit these places too, starting from the forst one, Sukuh Temple.
Sukuh Temple
Sari Temple
Lumbung Temple
Sajiwan Temple
Dieng Temple Complex
Gedong Songo Temple
Canggal Temple
Lawang Temple
Umbul Temple
And, that is out topic for today, the temples in Central Java. We should be thankful to the corresponding staff or the local people who still dedicate their efforts to protect the temples. Because of the, we can see the temples in their most well condition.
We as tourists, should fo our job too of course. It's pretty simple things to do, yet many people still always forget it. The things you should do are always respecting the people, and also respecting the place. With so much respect you give to them, they will give you the exact result.
Three Epic Temples