What tourist attraction comes to your mind when you hear Central Java? Beaches in Central Java? Mountains in Central Java? Or temples in Central Java? Well apparently, Central Java has many top-rated attractions that can lure you to come over and over again once you've visited them.
However, I'm pretty sure that you haven't heard a lot about Grobogan. It's the second largest regency in Central Java that's not very popular but covers lots of charms and beautiful scenery. The attractions range from cultural and educative sites to beautiful, natural sites. All are packed in the area of Grobogan.
To help you explore Grobogan better, we've made a list of 12 best tourist attractions in Grobogan that helps you uncover the hidden beauty of this regency. Check them out!
1. Bledug Kuwu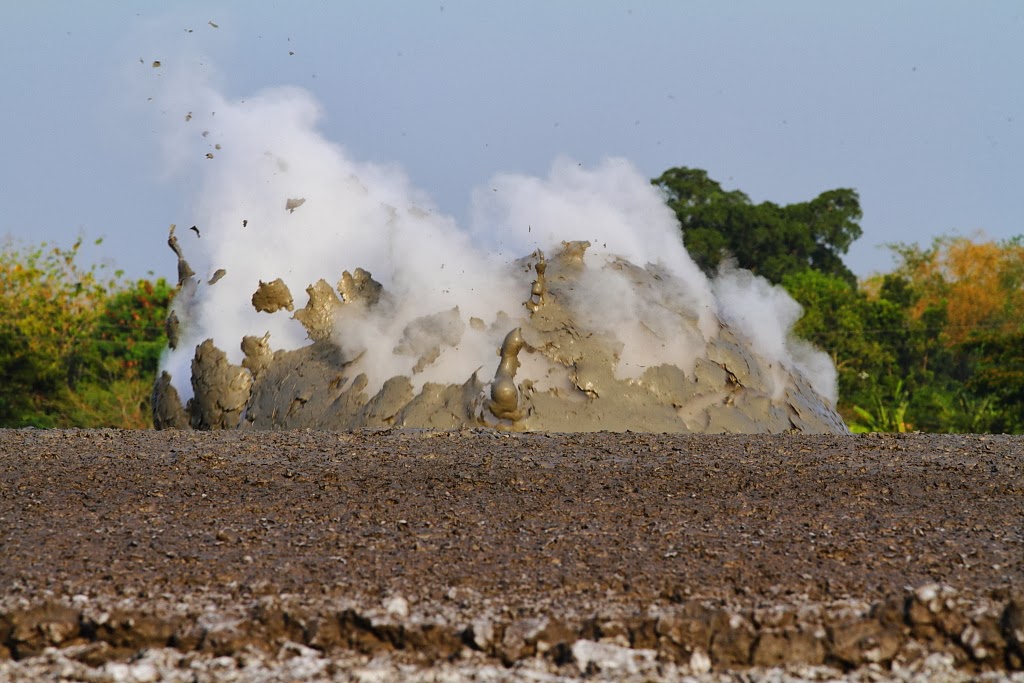 An explosion sounds like a good start to begin your wonderful trip in Grobogan. Here's Bleduk Wulu. You might be a bit surprise when seeing the picture above, but think of it as a good sign cause it'll lead you to a fun, unique trip. Bleduk Wulu is Grobogan's iconic tourist attraction which shows you one of the incredible geology phenomena.
In Bleduk Wulu, you can watch the mud explosion that keeps popping up every 2 to 3 minutes. This sight is the result of geology activity of the releasing gases from the Earth's core. The gas contains methane and a number of minerals and salts. Realizing the potency, the locals make use of the contents to make traditional salt.
It's a unique, iconic, and interesting attraction, isn't it? If you're interested, you can come to Kuwu Village, Kradenan Sub-District, Grobogan where the site is situated. It's an amazing site to get to know the Earth better which can both educate and entertain you.
2. Widuri Waterfall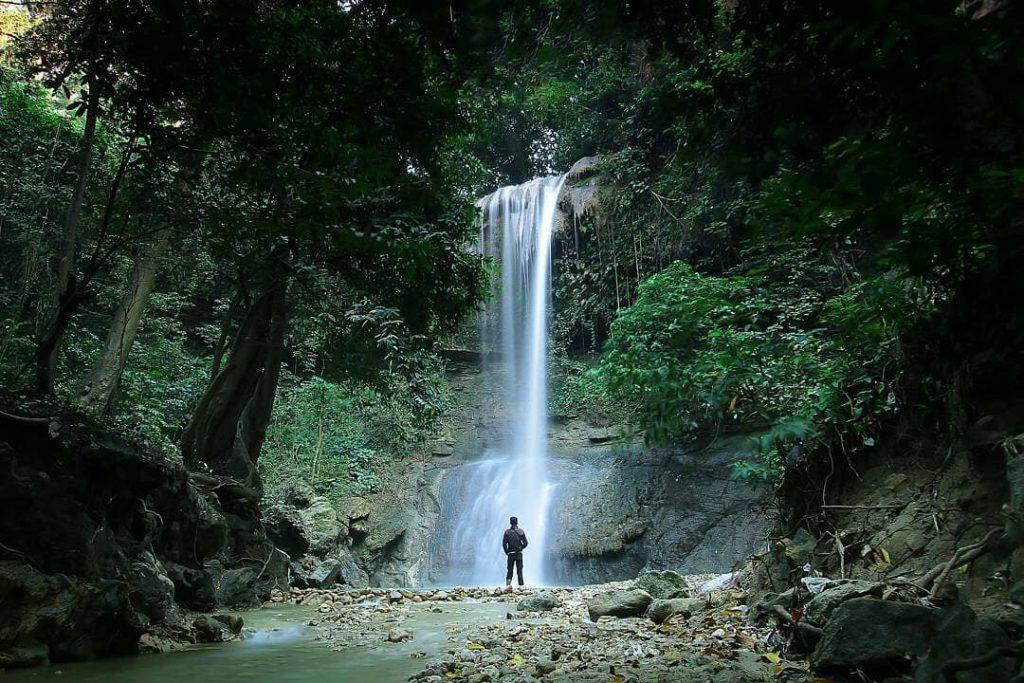 After the mild surprise of the explosion at Bledug Kuwu, come and calm yourself down at Widuri waterfall, an amazingly beautiful waterfall in Kemadohbatur Village, Tawangharjo Sub-District. It's about 50 metres high and has a refreshing yet calming atmosphere to it.
It's because the water is so refreshing while the mountain view that surrounds the waterfall is so soothing. No wonder you'll always find yourself refresh when you are there. To enjoy your moment, you can play at the water stream while adoring its beauty.
3. Nganyongan Waterfall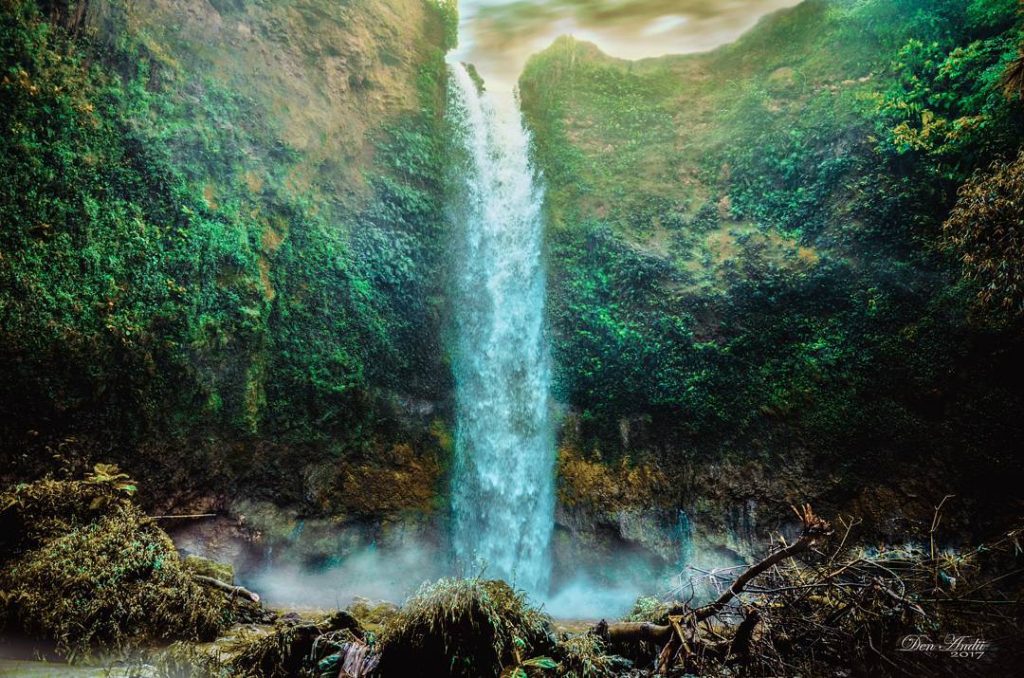 Off to our next attraction, here's Nganyongan waterfall, another beautiful waterfall in Grobogan. It's located in KarangasemVillage, Wirosari Sub-District, 10 kilometres from the central district. Just like the Widuri waterfall, you can consider Nganyongan waterfall as one of the most wonderdul waterfalls in Indonesia.
The water is clear and clean and the air is so clean and refreshing. Located 10 kilometres from Wonosari Sub-District, this site is well-developed since it's typically crowded on the weekend. You can find some supporting facilities like small mosque, toilet, large parking space, homestay, and many more.
4. Mrapen Eternal Fire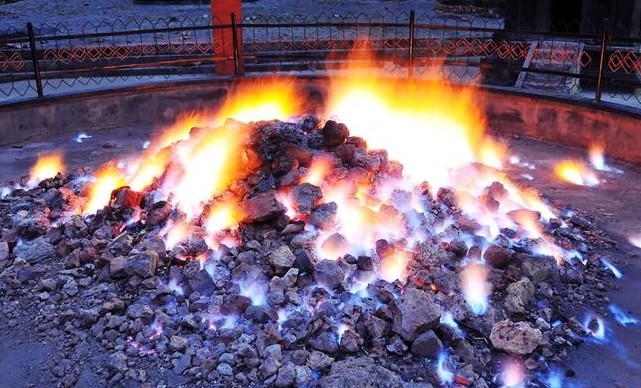 Here's another iconic Grobogan's tourist attraction; Mrapen Eternal Fire. Yes, it's eternal. It never dies despite of the rain, wind, or weather in general. Never. This unique attraction is located in Manggarmas Village, Odong Sub-District. It's another interesting geological phenomenon that you can freely observe in Grobogan.
Basically, this eternal fire appeared as a natural phenomenon where there's a hole on the ground that emits natural gas and gets burned in the air, resulting fire that never dies. What's interesting is that Mrapen Eternal Fire was used for many national events like the Ganefo International Sports Festival (1963) and National Sports Week (1983).
There are also other unique geological phenomena around the eternal fire. You can find a pond with boiling water that's believed to be able to cure skin diseases and another phenomenon called Batu Bobot. Make sure to come over and observe them all with your own eyes!
5. Tarub Starfruit Garden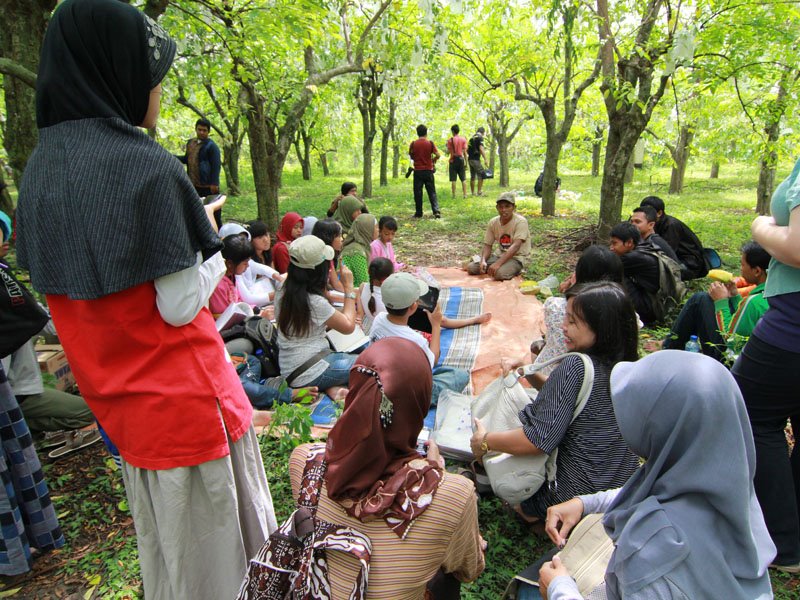 If you're a fan of culinary exploration, try to visit this Tarub Starfruit Garden. It's an agro-tourism site where you can try tasting the star-shaped fruit by picking it right from the tree and enjoying it below the tree as a picnic. It's located in Tarub Village, Tawangharjo Sub-District.
The entrance fee is super affordable as you only need to pay IDR10,000. Less than a dollar! You can already enjoy picking and tasting the starfruits. You can also take the ones that you've picked home.
The price is also much more affordable compared to the one in the market. So, if you want to experience this unique trip, make sure to come and pick the ripe one in yellow!
6. Urang Cave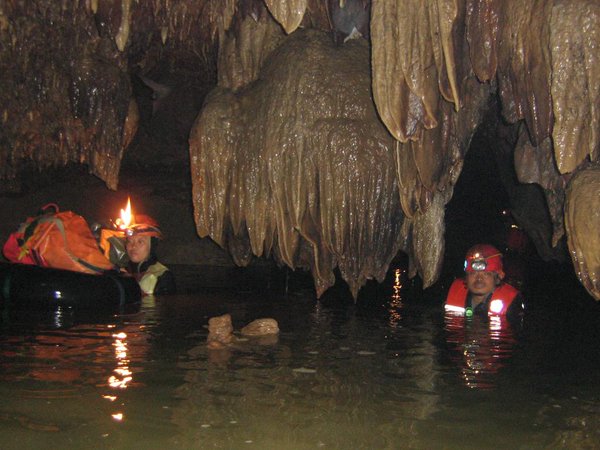 If you crave for an adventurous trip in Grobogan, Urang cave is your answer. It's a beautiful cave in Kemaduhbatur, Tawangharjo that's decorated with wonderful stalactite.
It's adventurous because the access to the cave is rather difficult, which makes it less popular cause people find it hard to explore it. But of course, if you're a true adventurer, that'll be wonderful.
The name urang itself comes from Javanese language which means udang or shrimp. It's due to the fact that there used to be many shrimps in the cave. Unfortunately, the number is now decreasing. But still, you can enjoy the beauty of the cave that even attracts researchers to come.
7. Mancan & Lawa Caves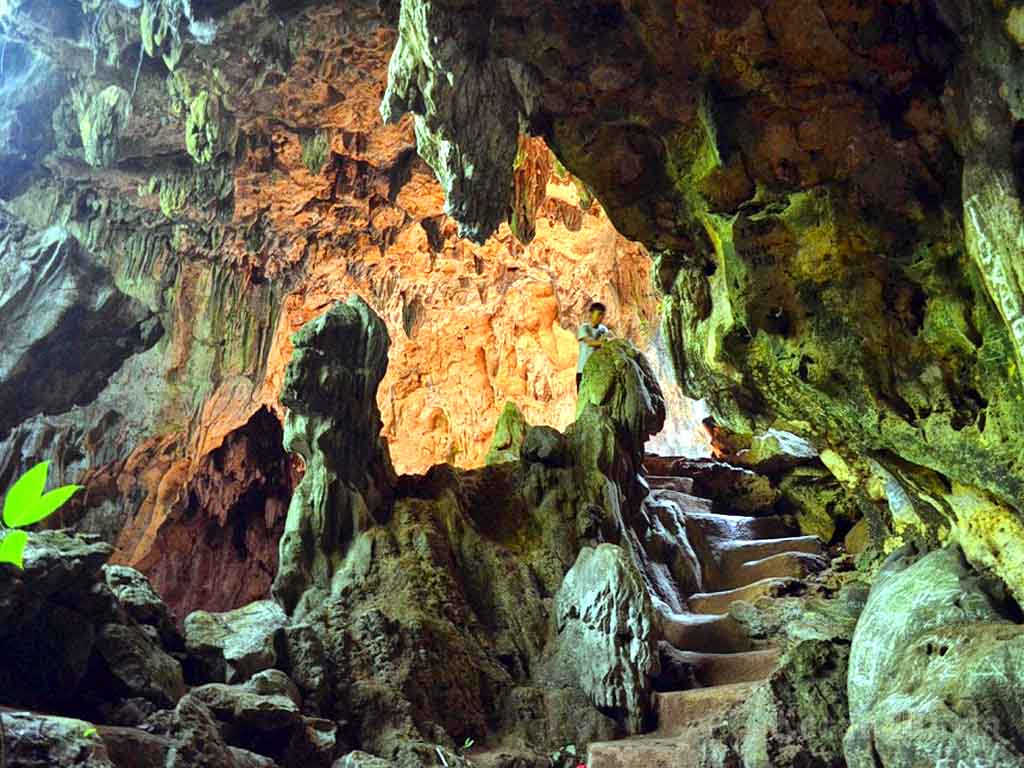 Mancan and Lawa caves are actually two different caves. However, they're situated in the same area and therefore tourists often visit both of them at once. It's said that Mancan cave was used to be inhabited by macan or tigers while Lawa or Lowo cave was used to be inhabited by kelelawar or bats. And that's the origins of their names.
Compared to Urang cave, Mancan and Lawa caves are more popular. It's because they're more accessable and offers both stalactite and stalagmite. Moreover, this site that's located in Watusong, Sedayu is now decorated with colorful lightning effect which adds more attraction to the already beautiful site.
However, the caves are already beautiful even without the lightning effect. It's because the wall is decorated with natural colorful stones gradation that emits color when exposed to light above the caves. The surrounding of the caves is wonderful as there are various trees and plants that shade the caves.
8. Tugu Lasi (White Canyon)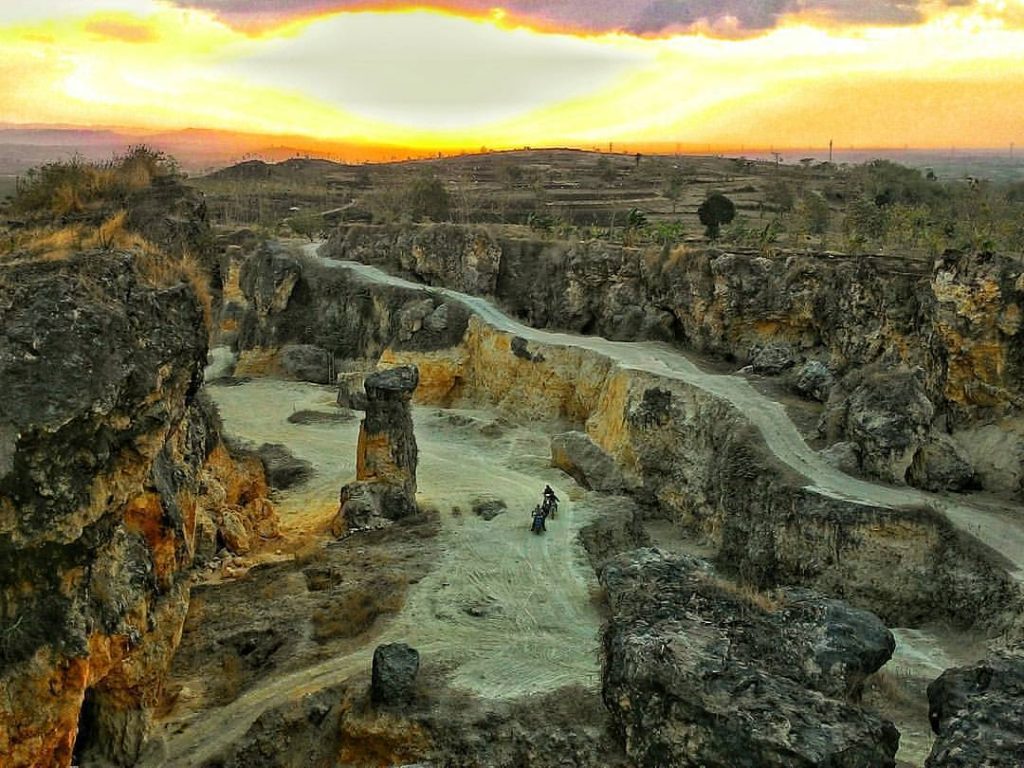 If you wish to do one of the best things to do in Indonesia, you can take a look at the picture of Tugu Lasi above and start to plan your trip to the site. Tugu Lasi, which is also known as White Canyon, is an amazing site that's situated in Mrisi Village, Tanggungharjo Sub-District.
The incredible cliffs that you see just now were formed due to the mining activities in the past. It somehow creates a unique and artistic natural panorama that's so picturesque. As what it might appears on the picture, the trip to this site won't be easy. In fact, it's challenging. But, that's what makes it even better and worth-visiting!
9. Kedung Kempul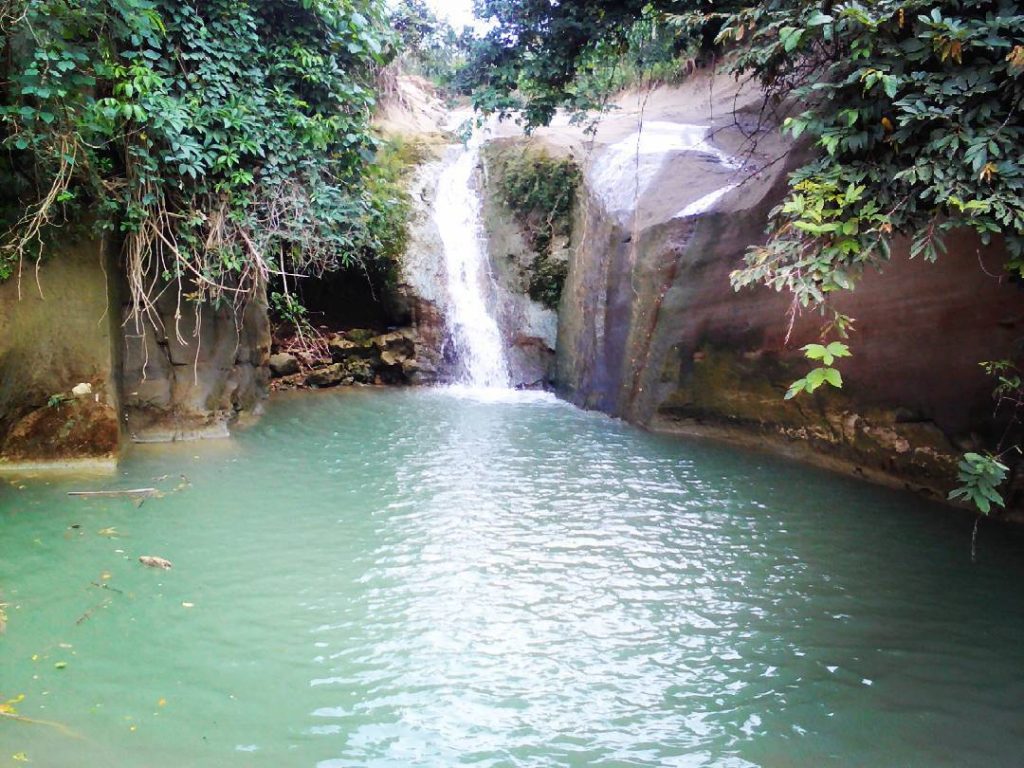 Next, we have Kedung Kempul, a beautiful natural water area in form of pond or kedung that's filled with clean and refreshing water. Kedung Kempul is located in Sedayu Village, Grobogan Sub-Distrcit, Grobogan. In this site, you can enjoy your time by swimming, swamping yourself in the water, or just simply playing with the water.
If you want more challenge, you can also jump to the water from the stones around the pond. The surrounding of this site is still well-preserved, giving you more reason to enjoy yourself in the pond. Even so, the site is well-equipped with many supporting facilities that'll make your stay comfortable.
10. Kalibiru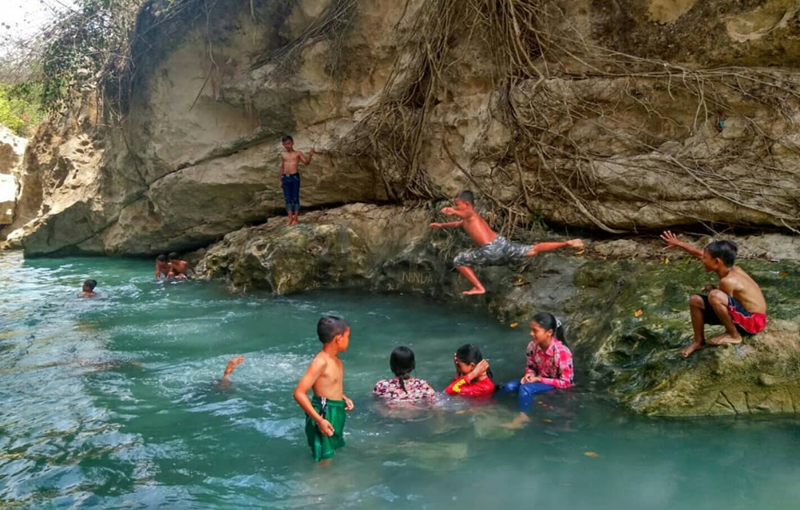 Another option that you can take as a place to swim and play with water in the nature is Kalibiru. It's a kind of pond that has clear and clean water that's blue or biru in color. That's why it's called Kalibiru. Kali itsself means river in Javanese language. Kalibiru is about 2 to 3 metres deep.
You can swim, play, or swamp yourself in the the clean, blue water. The pond is surrounded by yellowish big stone that's towering and shading the pond. And just like in the Kedung Kempul, you can also jump from the stone for more fun, just like the kids in the picture. In order to enjoy this fun activity, you only need to pay IDR10,000.
11. Sendang Coyo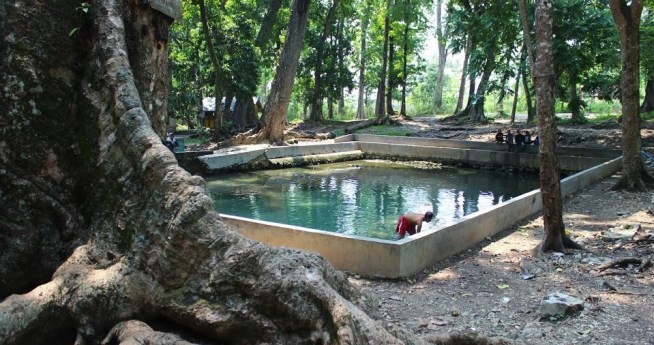 Still discussing about natural, open-space baths, here's Sendang Coyo.But different from the last two that we've discussed earlier which are actually river streams but in pond-like-forms, Sendang Coyo is a real pond. It has clean and clear water that seems like the coyo which means light.
Located in Mlowo Village, Karang Talung, Sendang Coyo is said to be appeared from the imprint of Sunan Kalijaga's stick when he was on his duty to spread Islam in Java. It's believed that you'll gain your youth back and stay young if you bath at Sendang Coyo.
Besides the myth that surrounds the site, people also like to come since the air is fresh and the water is refreshing. Plus, the shady trees around the site gives more soothing atmosphere which invites people to come.
12. Klambu Reservoir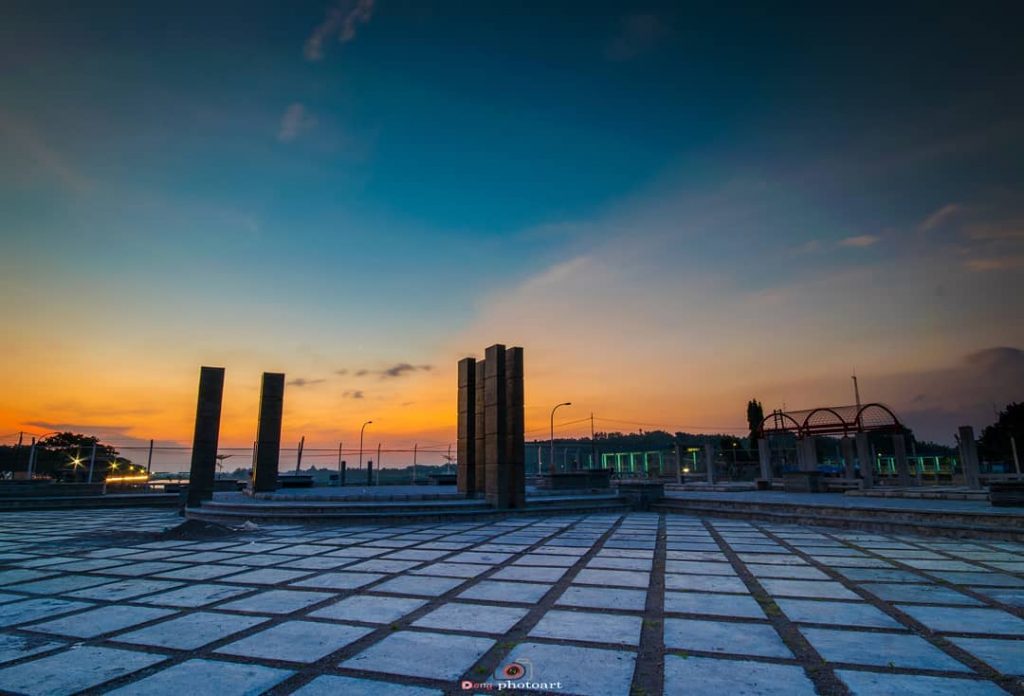 Our final drive leads us to Klambu reservoir, a beautiful reservoir that's located in Penganten Village, Klambu Sub-District. This reservoir was not built for tourism purposes.
However, its unique architecture attracts people to come over and enjoy their time at the site which eventually makes it known as a tourist attraction.
Since it's a public space, you can visit it anytime without paying anything. But, it's best to visit it in the morning or in the late afternoon since that's when the view is the most beautiful and stunning. You can enjoy seeing the array of colors on the canvas of the horizon.
So now that you've uncovered the best tourist attractions in Grobogan, which one do you plan to visit first?