The beauty of nature and charm of Indonesia are not only attract local visitors but foreign tourists, too. Many foreign tourists that spend their times in Indonesia to prove the beautify of this beloved archipelago. From many attractions, where is the most places that was visited by foreign tourists?
Bali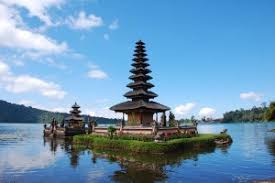 Bali is one of the most popular tourist destinations in Indonesia. Its name is famous until foreign country. The exotic of Bali travel, its landscape variations, exotic beaches with white sand, the beautiful rolling waves, the beautify of sunset and sunrise, green rice fields, hill sides, all of that are in one package called Bali Island.
The Island of God with its beauty and unique Hindu cultural background, add the attractiveness of Bali as a tourist destination. Anyway, all of the sense are here, the spirituality and the magnificent culture, beach fro diving and swimming, beautiful nature, make it as a tourist destination that must be visited by foreign tourist when they vacation to Indonesia. You may also read best places to visit in Bali.
Baliem valley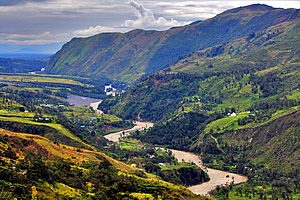 Baliem valley is a high land in West Papua and it describes anything in the world during the stone age.
The trip to Baliem valley is started from Wamena. When the exploration is started, we can see charm mountain, natural rivers, the tribal villages in Papua including Dani tribe who have high spirit.
You may also visit things to do in West Papua to enjoy the nature, the breeze, the beautiful view even you may not knew before. It's a heaven look-alike. Come here! I will show you some incredible things and don't come back home!
Tanjung Puting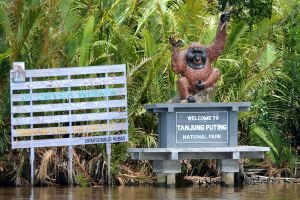 Tanjung Puting National Park is in Central Kalimantan, Indonesia. In here, we can see kinds of wildlife and visit to The center of Research.
Some of animals are interesting such as gibbons, honey bear, monkey, python, cheetah and orangutan.
But, Tanjung Puting National Park is very threatened because there is illegal logging to open land for plantation and agriculture.
You may also visit and enjoy the  Things to Do in Ubud Monkey Forest, Bali Indonesia.
Gili Island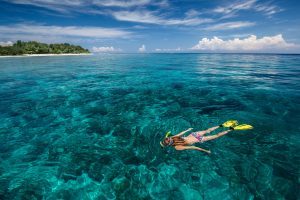 This is one of the most famous tourist destinations  in Lombok Island. Gili Island contains three island, they are Gili Air, Gili Trawangan and Gili Meno, We can enjoy reggae music in the shore of this island without the sound of car and automobile that disturb ears.
Everything are peace, quiet and relax. The name of Gili Island can be meant small island.
So beside that three island above, there are still many islands in Lombok that has element name Gili. You may also read things to do in Gili Island.
Bromo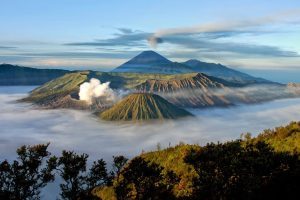 The best things to do in Indonesia? Mount Bromo is in Eat Java and it becomes one attraction that is many visited by foreign tourist. Its height is around 23.29 meters above sea leve;, it is not the highest mountain but it is the most popular mountain.
Beside that, there is an interesting thing when visited in Bromo, it is The Tengger tribe that often do ceremony Kasodo in Mount Bromo. This ceremony aims to refuse reinforcements, diases and ask the abundance fortune in the form of crops.
They throw offering into crater of Mount Bromo and there are another tengger people in mountain slope to catch the crater that was cought. It is a wisdom sign from God. See also things to do in Mount Bromo. 
Komodo Island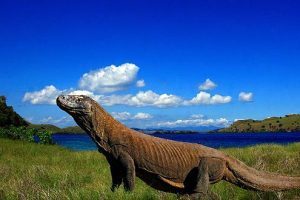 This island is a national park in the archipelago of Sunda kecil. This archipelago has three big island, they are Rinca island, Komodo island and Padar island with 26 small island.
This island is named with Komodo Island because there is komodo in it. Komodo is a giant lizard with its body length 3 meters and weight more than 70 kg.
Komodo eat dead animals. It also eat mamals and birds. It often attacks human but when you visit here, you should be careful. Komodo's saliva is very dangerous and it contains bacterial. If komodo bites you, its saliva will enter to your body. You may also read things to do in Komodo Island.
Bunaken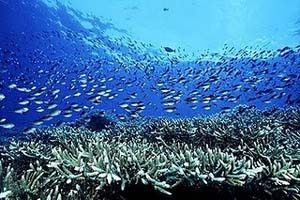 Bunaken is a part of Bunaken National Park and this is the best things to do in Indonesia. It is in North Sulawesi Island. In Bunaken, we can be diving and snorkeling.
This is a popular place of diving in Indonesia. While in Bunaken National Park, we can see species of fish from west pacific ocean, there are 70 percent of fish. See also spots in Bunaken Island.
Meanwhile, there are many international tourists visited here just to see the nature creature.
Thus, if you come here, please save the sea, save the animals, and save the beauty. 
Borobudur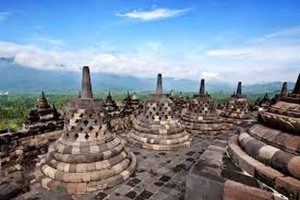 It is in 40 kilometers to the northwest of Gudeg town. This is the most famous temple of Buddha in the world.
The development of Borobudur needs a long time, it is until 75 years and this development was done for several periods of Syailendra kingdom.
Borobudur building is not only glory. It also offers you the beautify of nature there.
No worries, if many tourists visit Borobudur. You may also read things to do in Borobudur.
Tana Toraja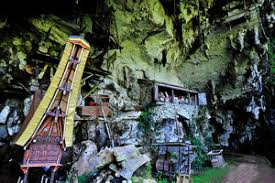 Tana Toraja is a highland in South Sulawesi.
Tongkonan or house of Toraja people has big roof and it soars.
In here, there is a horrible funeral. After people died, the corpse will be saved (one year) before the real funeral was done.
This funeral needs several days.
If the funeral was end, the corpse will be buried in the hole of three or small caves in there. This is the best things to do in Indonesia!
See also things to do in Tana Toraja.
Lake Toba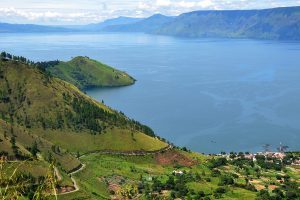 Toba lake is a volcanic lake in Sumatera. Its wide is 30 kilometers and length until 100 kilometers.
This lake was formed because the eruption of giant volcano around 70,000 years ago.
In this lake, tourists can swimming in the warm lake water and relax.
Beside the beauty of nature that can be enjoyed by visitors, tourists can enjoy culinary in some restaurants of Sumatera. See also spots in Lake Toba.
DKI Jakarta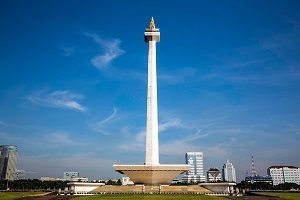 A lot of foreign tourists come to Jakarta. Because the tourist land in the airport of Soekarno Hatta. So, they spent their times to go around Jakarta first, although there are many crimes, flood and traffic jam in Jakarta.
Even, they also go to the archipelago of Seribu which has beautiful beach and another attractions in Jakarta.
There are many historical attractions and culinary attractions in Jakarta that there were not in another places, so tourists must taste them. You may also read attractions in Jakarta.
Banten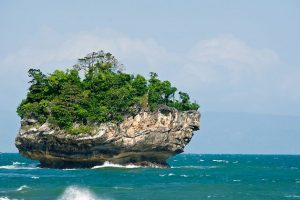 Banten is many visited by foreign tourists. Because there are interesting attractions in there such as Pelabuhan Ratu and Crocodile Park.
Many nature attractions are no less interesting to be visited.
Tourists will enjoy the beautify of Banten nature that was enough cool and far away from the crowded town.
There are many culinary attractions in Banten. Because of that, Banten is very suitable to be visited for local tourists or foreign tourists. You may also read things to do in Banten.
Riau Island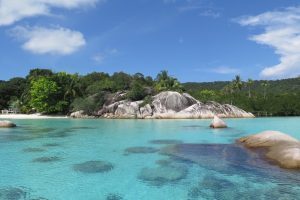 Riau Island is one of tourism destinations that attracts foreign tourists to come there. One of attractiveness from here is Anambas Island which the best tropical island in Asia.
It is the most famous in foreign tourists who want to diving and snorkeling.
It is can be an obligate tourism destination for tourists, especially foreign tourists who want to feel the beautify of nature and beach in there.
You may also read things to do in Riau.
Karimun Jawa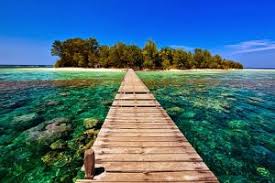 It is in Jepara, Central Java. There is a beautiful beach with white sand and clear seawater.
There are 242 types of fish and endangered animals such as green sea turtle and sea eagle with white breast.
Tourists can do snorkeling to enjoy the beautify under water of Karimun Jawa. See also things to do in Karimun Jawa.
It's a heaven you can find in the world. Ask your best friends and lovers to come along here together. 
The National Park of Way Kambas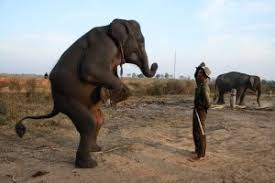 The National Park of Way Kambas is in East Labuhan, Lampung.
It was built in 1985 and it is the first of elephant school in Indonesia.
Beside as a place of elephant conservation and training,
there is also International Rhino Foundation in there that is functioned as the breeding of rhino from extinction. See also things to do in Lampung.
So, go travel Indonesia now!
More Places to Visit in Indonesia
Here are more best things to do in Indonesia before you die!
 Things to Do in Klaten Indonesia
15 Cultural Things to Do in Demak Indonesia
Breathtaking Places in Indonesia to See Before You Die
Thus, Indonesia is totally beautiful from north to west. Everywhere! There are the best things to do in Indonesia before you die! You will be the happiest if you would travel the nature, but it may take you years cause Indonesia is large. Thus, happy holiday and enjoy Indonesia!