Besides Grobogan, Banjarnegara is another regency in Central Java that you might not have heard a lot. Despite being less popular, Banjarnegara is the home to many interesting tourist attractions that you always wish to visit on your holiday list.
From magnificent natural attractions to wonderful cultural and historical sites, Banjarnegara has them all. As a way to guide you to have an interesting vacation in Banjarnegara, here is a list of 12 interesting tourist attractions in Banjarnegara that you can try visiting.
1. Pitu Waterfall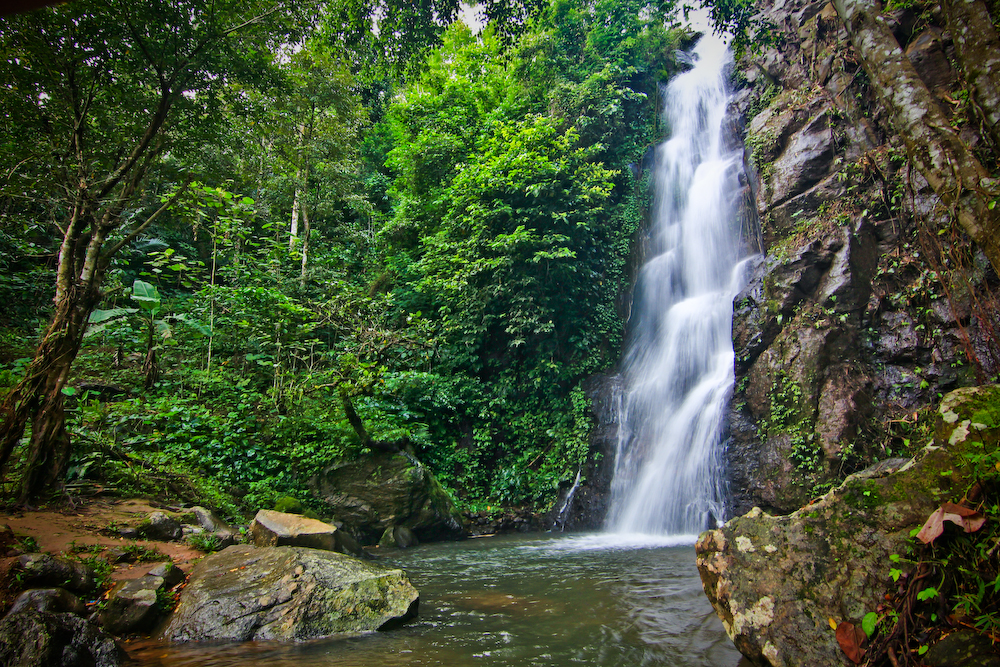 Located in Sigaluh Village, Sigaluh Sub-District, Banjarnegara, Pitu Waterfall offers a stunning view that can be considered as one of the most spectacular waterfalls in Indonesia.
It's a beautiful seven tiers waterfall. The name Pitu itself comes from Javanese Language which means seven, reflecting the appearance of the waterfall itself.
In order to arrive at every tier of the waterfall, you'll need to go through stairs that have been provided. Pitu Waterfall is located far from the hustle bustle of the city, inside a small village in Banjarnegara. This means you'll need to give some efforts in order to arrive at the site.
However, the beauty that's offered by the waterfall can wash off all your exhaustion as the waterfall is surounded by the refreshing scenery of the green lush. You can play at the waterfall or even take a bath in the clean, refreshing water stream.
2. Dieng Temple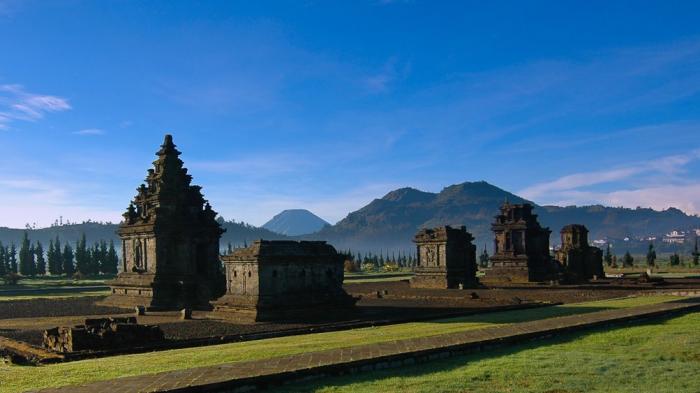 Visiting Dieng Temple is one of the interesting things to do in Dieng Plateau. This temple is one of the most popular attraction in Dieng Plateau which is rarely missed by the tourists who come by.
Dieng Temple is a complex of temples that consists of 9 individual temples. They are Arjuna, Gatotkaca, Bima, Semar, Sembadra, Styaki, Srikandi, Dwarawati, and Gangsiran Aswatama Temples. But only some of them are still standing firmly. The names of the temples themselves come from Indonesian's traditional puppet figures.
Arjuna and Gatotkaca Temples are the ones that still standing firmly, so you can observe their unique architecture. With only IDR10,000, you can already enjoy the interesting attraction of this site. Plus, you'll also get free ticket to enter Sikidang Crater, which is the next attraction on our list.
3. Sikidang Crater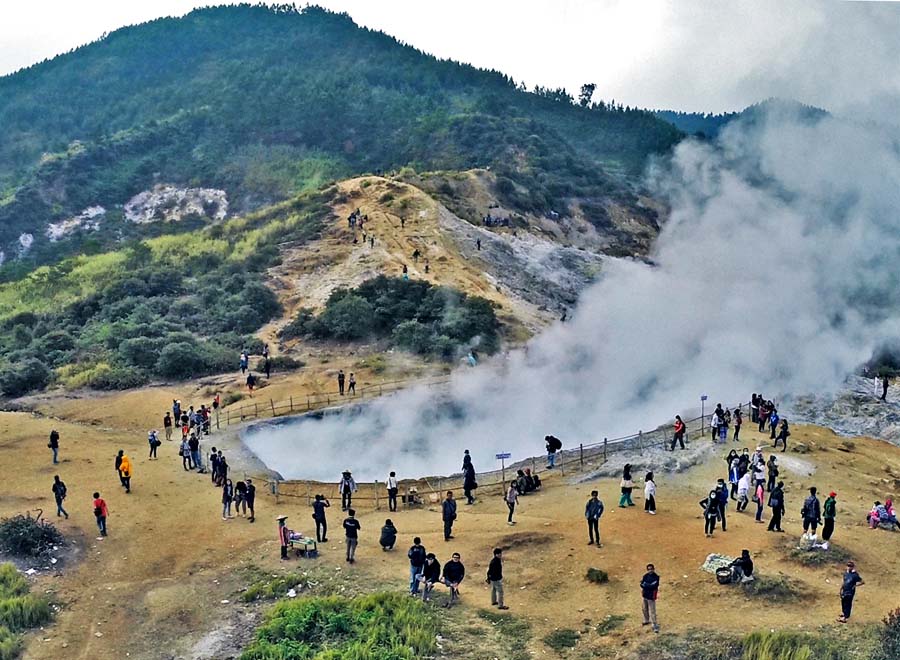 Here's where your free ticket leads you; Sikidang Crater. Located in the same area as the Dieng Temple, Sikidang Crater offers you the view of the beautiful crater. It's one of the magnificent craters in Indonesia.
You can witness the geological phenomenon of the crater water that bursts from the bowels of the Earth in a close proximity, but of course not too close. Besides the wonderful view, you can also enjoy the green scenery around the crater by renting a horse, mountain bicycle, trail bike, or ATVs.
You can also buy some souvenirs that can only be found in Dieng Crater area. Enjoying this natural view after visiting the cultural site of the Dieng Temple would be a decent tour in Banjarnegara.
4. Dringo Lake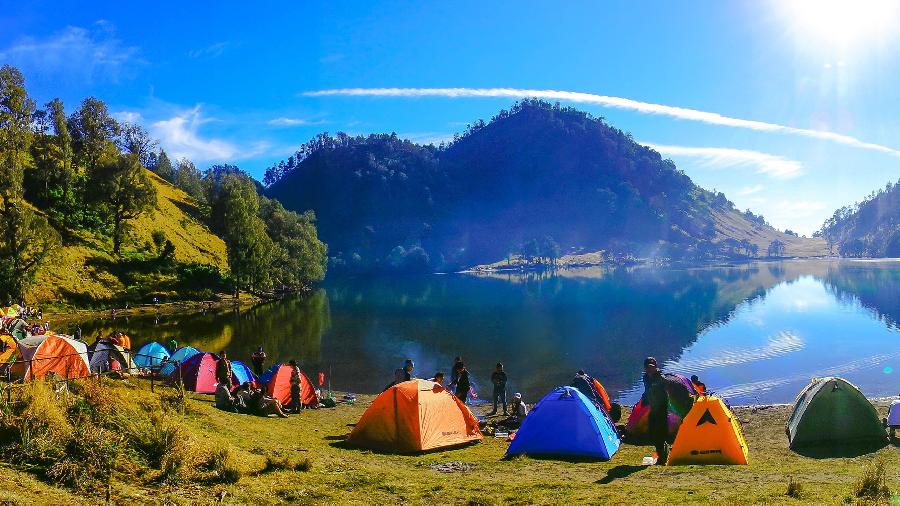 Next, we have Dringo lake. This lake is the highest and the most beautiful lake in the Dieng Plateau, Banjarnegara area. If you are familiar with the beauty of Ranukumbolo in East Java then you might be able to picture how beautiful this lake is cause it's often said to be the Ranukumbolo from Central Java.
It's located in Pekasiran Batur, Banjarnegara. Just like other interesting, beautiful attractions, you'll need to make some efforts in order to arrive at this site. You'll need to track for about 20 minutes passing rocky road but no worries cause everything will be paid off eventually.
The beauty of Dringo lake invites many travellers to just camp there and spend a night by the side of the lake, which may include yourself. It'll definitely be an amazing night where you can just lay on the open space, staring to the starry sky with the beautiful, calming lake lies before your eyes. You can consider it as one of the top stargazing sites in Indonesia.
5. Serulingmas Wildlife Recreation Park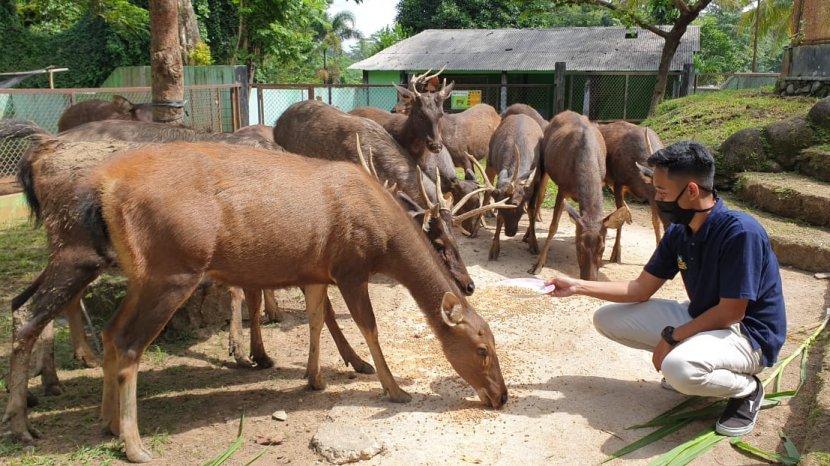 Heading to Kutabanjarnegara, you'll find Serulingmas Wildlife Recreation Park. It's a an educative attraction that can be best enjoyed with your family members, especially kids. There are many animals preserved in the park, which will give you or the kids an amazing experience.
Similar to other wildlife recreation parks, you can have a new experience interacting with the animals by feeding them. You can also watch some animal attractions on the open stage. Plus, there are also other facilities such as swimming pool and recreational rides.
6. Serayu River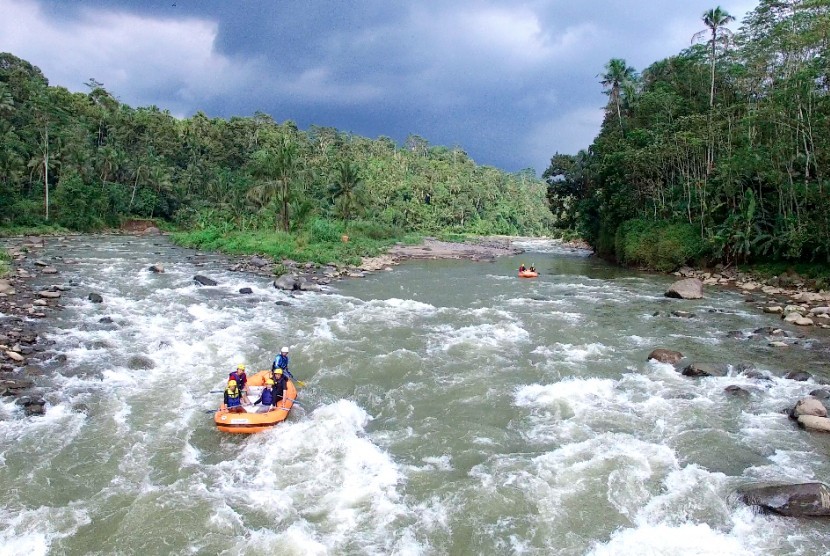 Crave for more adventure? Here's the next attraction that you can visit; Serayu River. Located in Randegan Village, Sigaluh Sub-District, Banjarnegara, Serayu river is the favorite spot for rafting lovers who like to challenge themselves with the crazy yet fun river stream.
Situated in Singamerta Village, Sigaluh Sub-District, Serayu river is also surrounded by beautiful greenery that'll surely please your eyes. The villagers are always happy to welcome you in their village and help you to get the best experience in Serayu river. So, make sure to make a visit!
7. Sikopel Waterfall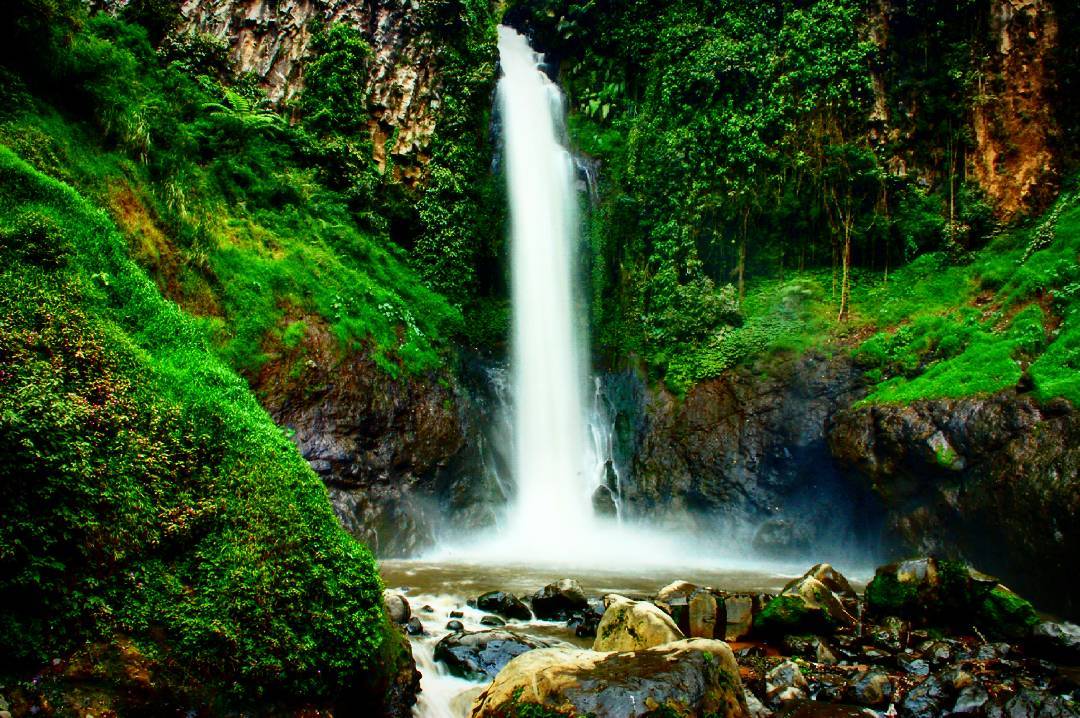 More than a half of our list, here's the seventh attraction that you can visit; Sikopel Waterfall. Located in Babadan, Pagentan, Banjarnegara, Sikopel waterfall is believed to have certain myth within it. The locals believe that by taking a bath at the waterfall, you'll gain your youth back.
Well, the myth might be enough to seduce you to visit the waterfall. However, the beauty of the waterfall is more promising. The waterfall is decorated with calming greenery surrounding that fits well with the 70 metres waterfall.
Considering how beautiful the waterfall is, it might be true that you'll gain your youth back as your soul is calmed and your stress is relieved.
8. Mrawu Waterfall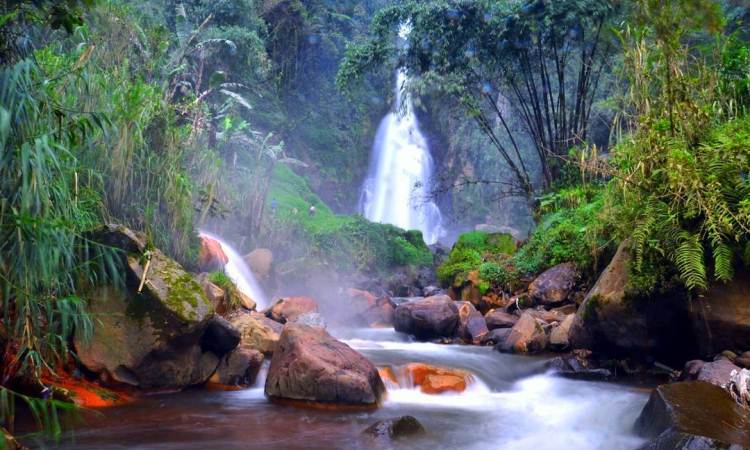 Driving to Giritirta Village, Pejawaran Sub-District, you'll discover another hidden gem of Banjarnegara. It's Mrawu Waterfall. It's another beautiful, interesting waterfall on our list. Similar to Pitu waterfall, Mrawu waterfall is dedicated to those who don't mind making some efforts for real beauty.
You'll need to go tracking through long, challenging path. But of course, the exhaustion will be wasked off by the beautiful scenery along your way and at the site itself. Plus, you'll also get to pass Genting waterfall and Giritirta water spring at once when you are heading to this waterfall. What a convinience!
9. Wadas Tumpang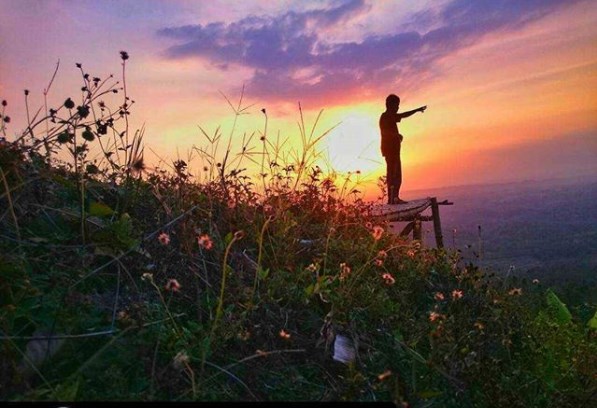 Now, if you wish to have a cultural and natural trip at once, your answer will be Wadas Tumpang. It's situated in Majalengka Village, Bawang Sub-District and the villagers are still holding the ancient traditions where they'll serve offerings to the nature. You'll find them once you arrive at the site.
Besides the magical, cultural side, Wadas Tumpang also serves you with beautiful scene with greenery on every corner and refreshing air to breathe. Plus, you can also find white monkeys hanging around the area, which is super amazing. What an interesting place to visit!
10. Mrica Reservoir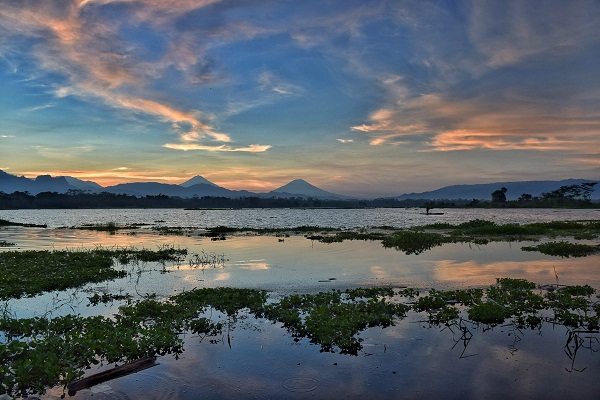 Well, you might never expect to visit a reservoir after coming all the way to Banjarnegara for an amazing trip. But trust us, this site is worth visiting. It's claimed to be the largest reservoir in Southeast Asia which accomodates the water from Serayu river. As the biggest one, it becomes the electric sourse for Bali and Java areas! Well, you get one reason to visit it now.
Another reason is of course because it offers beautiful scenery with shady trees as the surrounding. You can visit this site with your family and enjoy a warm gathering together. You can also rent fishing rods, golf equipment and boats in order to maximize your golden moment. Make it more golden by enjoying the sunset at Mrica reservoir.
11. Mount Lanang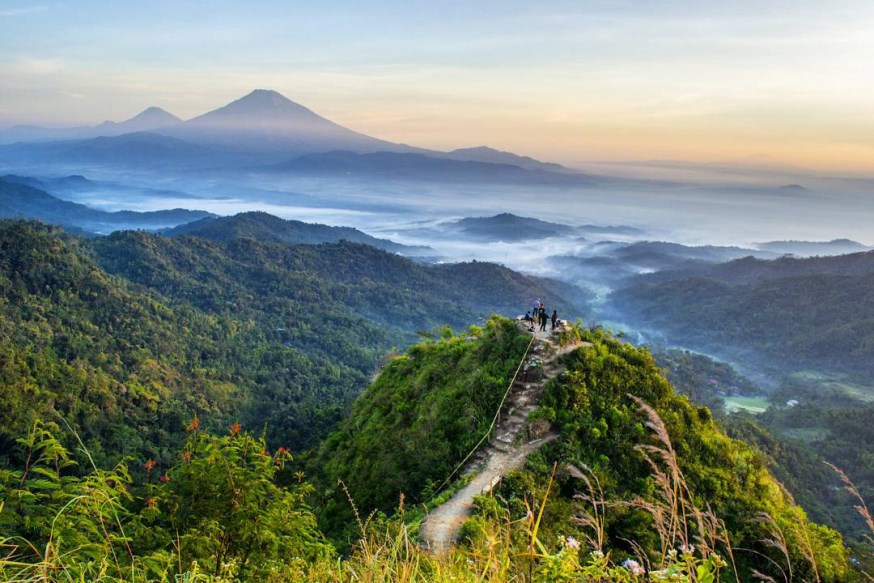 Well, you might not really want to know this but it's quite unique. The name Lanang for this mountain is said to be derived from the appearance of the mountain itself which somehow looks like male's genital from far away. Yes, that's the origin. The word lanang itself means male in Javanese language.
Mount Lanang is viewed as a sacred mountain where the locals served offerings and used to use it as a place to meditate. It's said to be the couple of Mount Tampomas that is said to be the female one.
Therefore, you are expected to mind your attitude when coming to this mountain. Interesting, right? Even so, it's a popular hiking site for people from all around Indonesia, so you can add it to your list of to hike-mountains in Central Java
12. Merdada Lake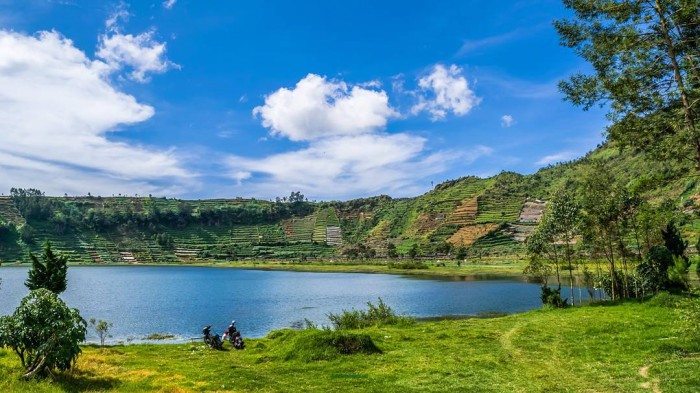 Located in Karang Tengah Village, Batur Sub-District, Merdada lake has the shape of a caldera as it's formed from a volcanic eruption that's inundated by water. This fact makes the lake becomes so beautiful as it's surrounded by the scenery of the mountain.
Besides the beautiful surrounding and the view itself, you also need to know that it's the largest lake in Dieng Plateau area. Therefore, make sure to make some time and visit this lake while you're in Banjarnegara.
Well, those are the 12 interesting tourist attractions in Banjarnegara. So, which one do you want to visit first?