Pemalang is a regency on the northern side of Central Java. It's known for its various topography whereas the northern side of the regency is lowland, the center is fertile agricultural area and the southern part is plateau. This makes Pemalang has lots of potential tourist attractions.
The topographical map of Pemalang makes you able to find almost all attractions of Central Java. From mountains in Central Java to beaches in Central Java. You can find all of them in Pemalang. As there are many places to ecplore in Pemalang, we've made a list that you can easily follow. Here's a list of 9 most interesting tourist attractions in Pemalang.
1. Kedung Bening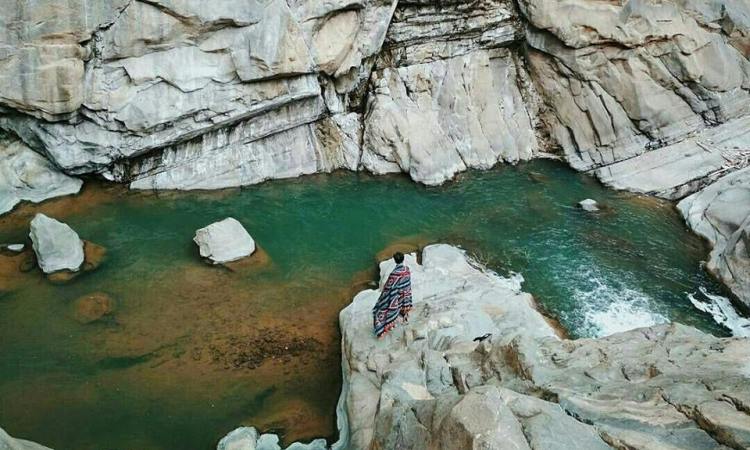 Kedung Bening is a less-crowded attraction that's located in Majalangu Village, Watukumpul District, Pemalang. Even though it isn't so crowded, it doesn't mean the place is not interesting nor special. Rather, this attraction is astonishing as it has small, natural pond with majestic stones surrounding it.
The water in the pond is clear blue in dry season and turns brown in rainy season. The pond formed as a result of erosion. You can either sit on the rock while enjoying the reflection of yourself on the pond or jump off the rock and swim in the clear, fresh pond.
2. Gunung Wangi Cave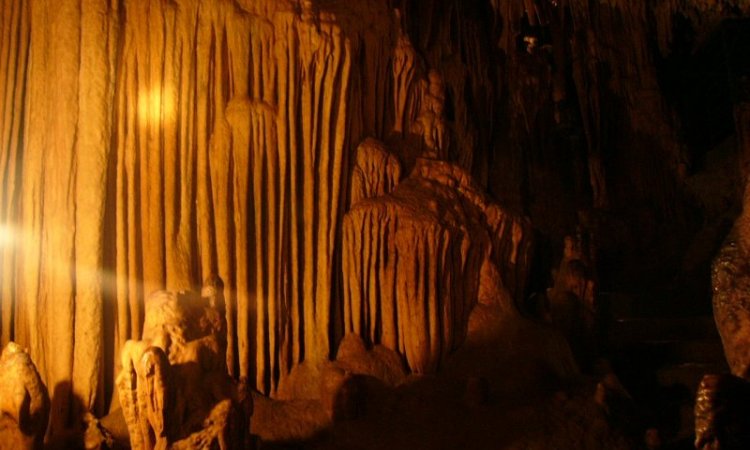 Opens from 4 am to 6 pm, Gunung Wangi cave is a popular destination that's situated in Glandang Village, Bantarbolang DIstrict, Pemalang. The word Wangi on it's name means fragrance in Bahasa Indonesia. However, it has nothing to do with the smell of the cave.
The cave has 5 cave clusters which are Penganten Cave, Buyung Cave, Laren Cave, Bandung Cave and also Siluman Cave. This cave holds a mystical story among the locals.
Therefore, this might be the best option if you want to experience something thrilling and adventurous. With only IDR5,000, you can already have a thrilling tour inside this Gunung Wangi cave.
3. Blendung Beach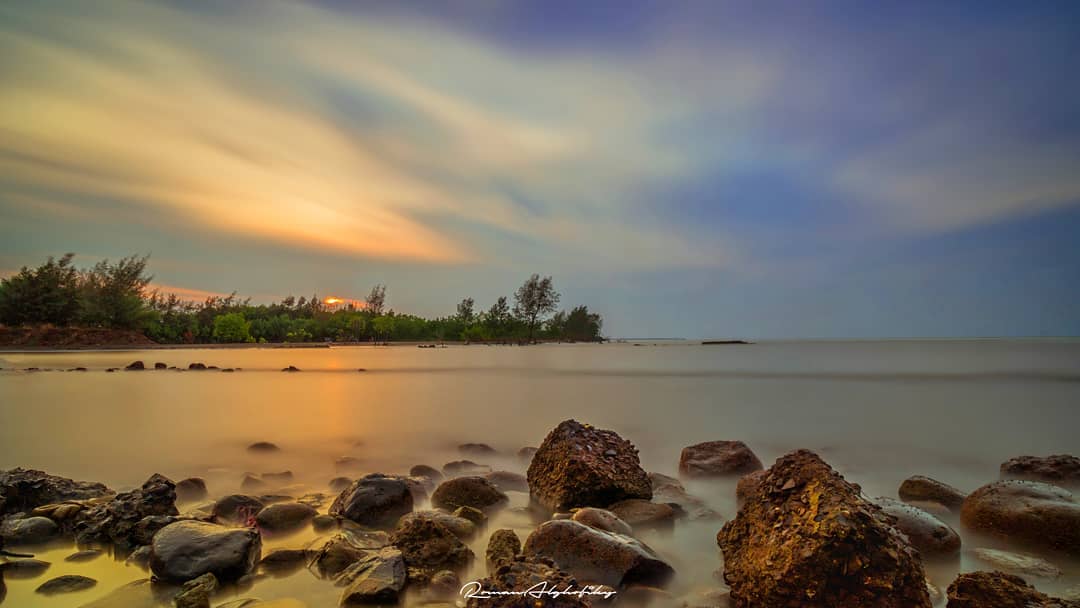 Even though Blendung Beach wasn't included on the list of the most beautiful beaches in Indonesia, the beauty of this beach is also irresistible. It's a quite and calm place where you can get some time for yourself to relax.
There aren't many facilities around the beach. That's probably the reason why it isn't so well-known nor crowded. But, that's a good point as you get a chance to enjoy it all to yourself.
Located in Blendung Village, Ulujami District, Pemalang, this beach is the perfect place to enjoy the sunset. You can sit by the sand and gaze to the seemingly endless ocean with orangeish array that paints the afternoon sky. It'll be a wonderful me time where you can calm yourself with the accompany of the sunset.
4. Bengkawah Waterfall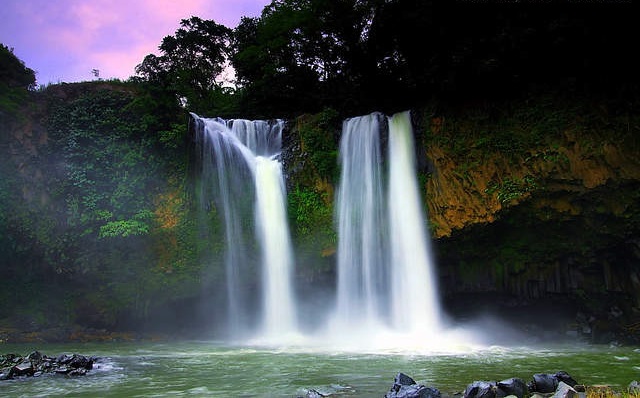 Like most of hidden beauty in Indonesia, this attraction also requires extra efforts in order to be reached. But, everything will be paid off once you see the view of Bengkawah waterfall. The astonishing view of Bengkawah waterfall can even brings it to be categorized as one of the spectacular waterfalls in Indonesia
Located in Sikasur Village, Belik District, Pemalang, this waterfall is quite unique. It looks like it's cut in half as there's a stone in the middle of it, creating two streams of waterfall. The water is clean and clear while the surrounding is green and calm. It's another perfect place in Pemalang to get a time for yourself.
5. Comal River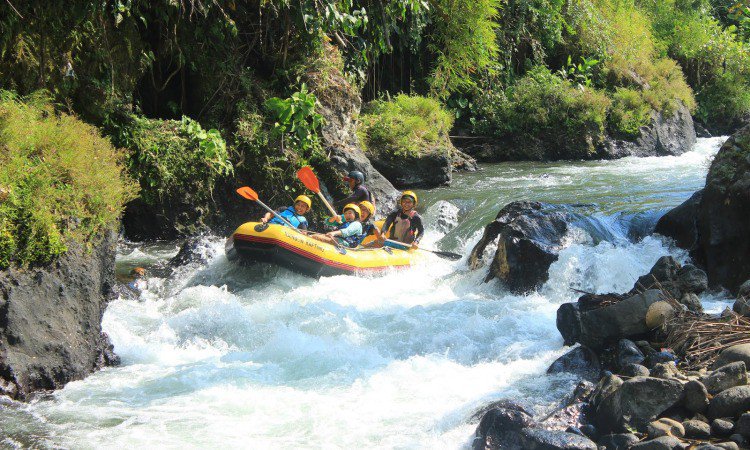 Half way on our list, we have an adventurous attraction for you. And different from the previous attractions that are less popular and less crowded, this attraction is quite popular. Comal river is known as the place where you can enjoy thrilling water sport to bright up your day.
At first, the river is well-known as the bridge above it was broken off. But now, it transforms to a wonderful day to go rafting and screaming all the river way.
The big stones on the stream and greenery on the bank add more charms to the river. This attraction is located in Randudongkal Street, Kecepit Village, so make sure you've noted the address and pack everything you need before heading there.
6. Melogi Cinta Hill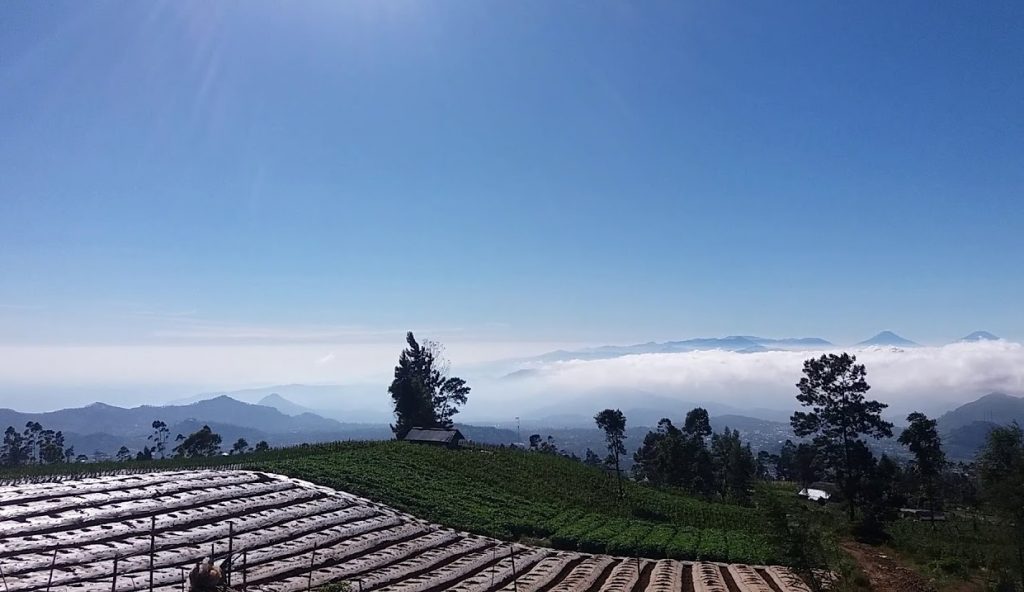 Melogi Cinta Hill is a popular attraction among the teenagers of Pemalang. It's located in the area of Mount Slamet. At first, this hill was covered with many spiritual beliefs and rumours.
But now, it's opened for a fun and instagrammable exploration where you can sit by and enjoy the outstanding green scenery that lies before your eyes.
There are many photo spots that are built around the hill area. You have tree houses, love booths, tree sky and more. You can also relax and enjoy the beautiful view while lying on a hammock between the trees. With only IDR5,000 you can already have a fun and relaxing experience inthis attraction.
7. Sibedil Waterfall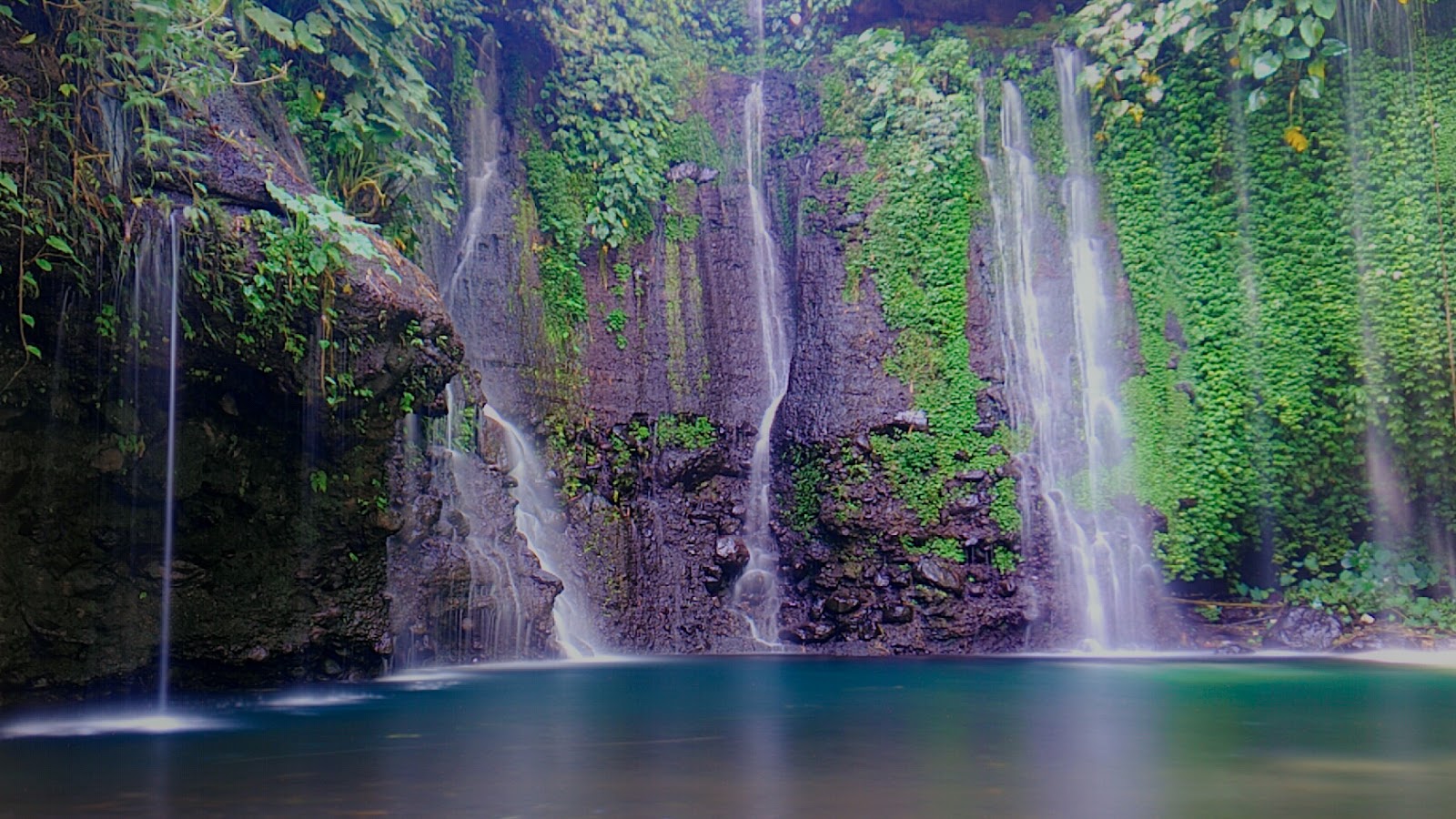 Sibedil waterfall is not a majestic, high waterfall. It's only about 10 metres high with small water streams. But, the beauty of this waterfall lies on its calming side.
The pond below the waterfall is clear and blue in color. You can either swim or just playing in it. Plus, the locals around the waterfall are also known to be super friendly and helpful for the tourists.
The name sibedil itself means guns and it refers to the appearance and some rumours about the waterfall. It's said that around the waterfall, there are rocks that are similar in shape with the edge of a gun.
Moreover, the locals also said that they heard the sound of gunfire from the rocks. Located in Kyai Abdurrosyid Streetm Karangbulu, this attraction opens from 7 am to 5 pm with only IDR5,000 as the entrance fee.
8. Mojo Mangrove Forest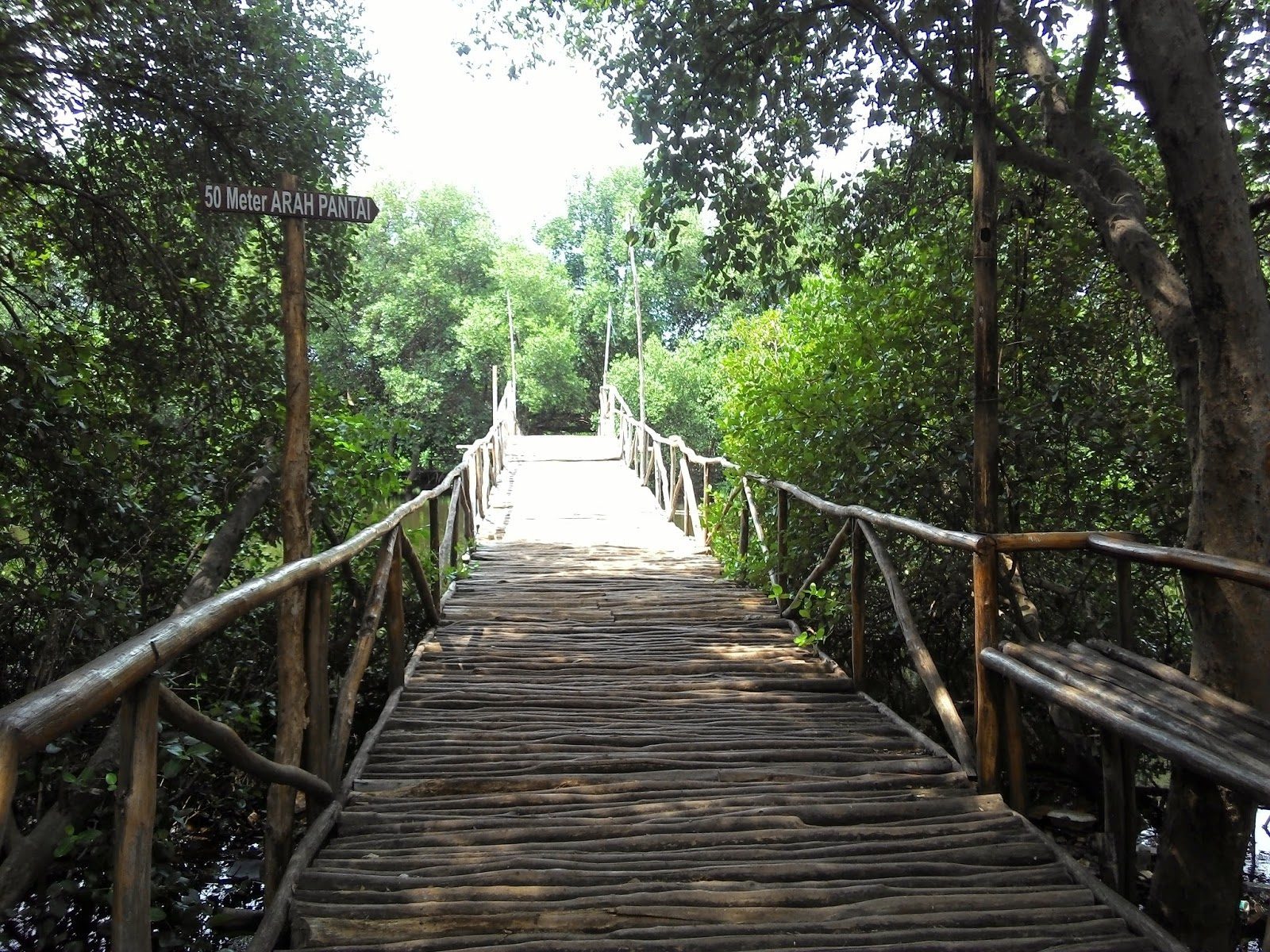 As one of the mangrove forests in Indonesia, Mojo Mangrove forest offers a wonderful, natural experience where you can walk or paddle inside a mangrove forest. Located in Mojo Village, Ulujami District, Pemalang, this mangrove forest is about 2350 hectares.
The atmosphere of the forest is super calming and refreshing with the sound of the waves and the soft breeze of the ocean wind. There's also the sound of insects and birds that live deep inside the forest. It's a good place to release the stress of the weekdays and a great place for children to learn about nature and all.
9. Moga Water Spring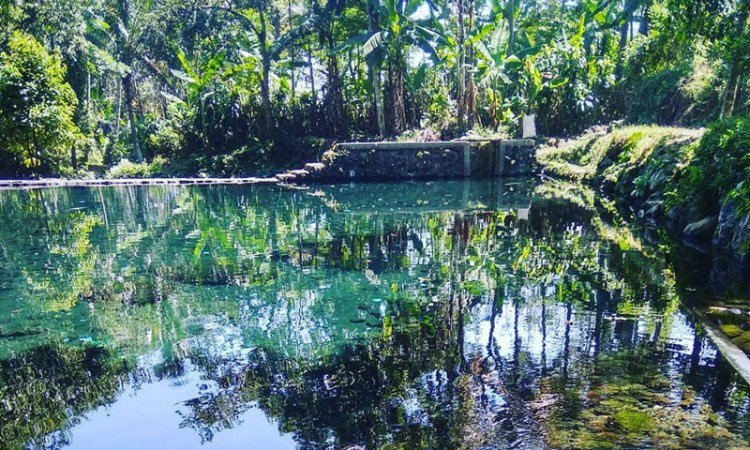 Moga Water Spring is located on the southern part of Pemalang where the plateau is located. To be exact, it's located in Banyumudal Village, Moga District, Pemalang.
The water in this spring comes from Mount Slamet. From the picture, you might guess that it's located in a secluded area with lots of greenery and extreme route.
But, it's located in the middle of the locals' settlement. This show how well-managed the area is. The water is crystal clear and refreshing while the atmosphere is super calm and quiet.
You can take a bath or swim and recharge your mind and body. It opens from 9 am, so be sure to come early in order to get the chance of enjoying the spring all to yourself.
Now, which one do you want to visit first?