After talking about the wonderful restaurants you can find inside the Plaza Indonesia Mall of Jakarta in the best restaurants in Plaza Indonesia, we're going to the capital city of East Java, Surabaya. Beside some big malls that you can find like Galaxy Mall or Tunjungan Plaza, you can also visit some notable restaurants that available on the city.
The varieties of restaurant are the same with Jakarta city where you can find a restaurant with very authentic Indonesian meals up to the one that has European or American dishes. For now, we're not talking about those kinds. But we want to tell you about the best chinese restaurants in Surabaya city that as great as best restaurants in Garut. Here you go :
1. Paradise Dynasty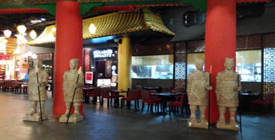 We're talking about the first one on our list of the best chinese restaurants in Surabaya, the Paradise Dynasty. It's located inside a mall called Ciputra World. You need to take the elevator to the third floor to reach it. Upon entering the place, you can see this Paradise Dynasty has a very authentic architecture of the Old Dynasty in China.
That's because of the meals that you can have in here are pretty colourful and fully inspired from the lands of Norther China to the Southern side of it. In here, there's two different kinds of meal that being primadonas. They are the Xiao Long Bao and La Mian. La Mian has different soups you can choose like the clear soup one and also tom yam which gives varieties in taste.
Location : Ciputra World 3rd floor
Average Price (for two) : Rp400.000,-
2. Moi Village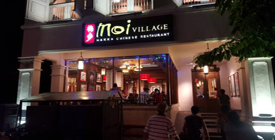 Beside the romantic garden restaurants in Jakarta, there's also one beutiful restaurant calld Moi Village. It is located on the Manyar Kertojo street number 54 – 56 of Surabaya city. For all the chinese food lovers out there, coming to Moi Village is relly recommended, because beside you can have the foods with pretty affordable price, you can also get them in big size.
No wonder that this neatly decorated restaurant can attract more and more customers in a day. The place is like never empty. So, you need to be fast to grab a seat at Moi Village, because it's loved by basically everyone. The place is suitable as a hangout place, either with friends or family. With those big meals, it's not hard to fill your stomach.
Location : Manyar Kertoarjo street 54-56
Average Price (for two) : Rp 300.000,-
3. Journey Oriental Kitchen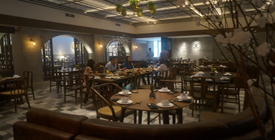 Located in the busy area of Gubeng Surabaya, theres's a restaurant with such a unique concept. If you already visited some chinese restaurants, you can see that they have this oriental themed- architecture on their place, right?
But, in the Journey Oriental Chicken, they rather use a different theme which is Asian Fusion. So it's like a combinaton between Asian concept and modernicity. Beside having all wonderful chinese foods in here, you can also come to the two bars in here, tea and liquor bars which serve an oriental tea and variations of alcoholic drink.
Location : Kalimantan street 14
Average Price (for two) : Rp200.000,-
4. Kapin Restaurant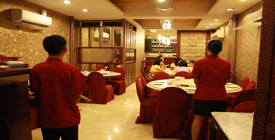 And then, we're going to talk about this Kapin Rstaurant which is not less good than Jakarta restaurants with outdoor seating. Finding even the oldest chinese food in here is also easy. Kapin restaurant not only giving us the atmosphere of China through their decorations, but thay also give that special taste in our meals.
They use the traditional chinese cooking method in this restaurant. Making the foods with all the authenticity and blessing us with a beautiful taste. There's also a very exotic food which is the shark fin soup. No wonder this place is pretty popular.
Location : Kupang Baru street 12
Average Price (for two) : Rp500.000,-
5. Jade Imperial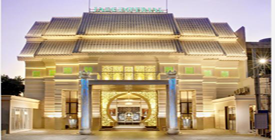 Located near a fancy mall in Surabaya, Jade Imperial can hypnotize everyone with its fancy looking.  Beside having a large collections of chinese food menu, they even have a ballroom that can fit many people, so you don't need to worry to come here with your big family.
Even though the price is fairly expensive which is reasonably worth it for its level, Jade Imperial is always being a favorite for basically people of Surabaya. Completed with the fresh foods and very cozy environment, Jade Imperial can be putted on the top.
Location : Kupang Indah street 27
Average Price (for two) : Rp300.000,-
6. Apeng Kwetiau Medan
The next one location that also looks as great as romantic restaurants in Surabaya is a chinese restaurant called Apeng Kewtiau Medan. The location of this restaurant is in the street of Kedungdoro number 267. Kewatiau is one of many favorable chinese foods that you should try.
And in Surabaya, the most popular place to eat it is this Apeng Kwetiau Medan. It's like becoming a recommendation for the people who visit Surabaya. They should taste it first before leaving this city because it can give unforgetable taste for the customers. 
Location : Kedungdoro street 267
Average Price (for two) : Rp150.000,-
7. Guilin Restaurant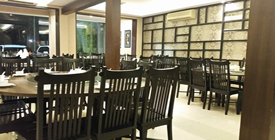 The next one is Guilin Restaurant, which is located nearly with restauran Apeng on above information. Many say that you shouldn't judge a book by the cover. So, even though the place looks simple enough, there's something hidden behind it.
Guilin restaurant is ready to spoil you with the best chinese foods you probably could ever get. The first one is the Nasi Goreng. Combination between the rice, meats, and a wonderful cooking method is a masterpice for everyone. Eating two or more portions of foods in this restaurant is usual.
Location : Musi street 34
Average Price (for two) : Rp100.000,-
Of course there's many of them still that can be included as the best chinese restaurants in Surabaya. That's why he have this little list below to be your additional choices :
Shang Palace
Asian KIng
Lung Yuan Chinese Restaurant
Halim Restaurant
Hot Pot Town
Depot 369 Shanghai Dumpling and Noodle
Sarkies
Ta Wan
Fajar Chinese Restaurant
That's the best chinese restaurants in Surabaya city of East Java. As you can see above, there's actually many of them, too many to pick. And each of them have their own unique specialities as differences between them and the others.
The Paradise Dynasty