Are you looking forward to adrenaline rush in your holiday? If you're an adventure spots person, then you should try skydiving. Skydiving itself is an extreme adventure sport, which was developed to challenge someone's ability to experience free fall.
It is ultimately make your heart skip beats and give you the joy of flying like a bird in the open sky. Skydiving is also listed as one of the recommended extreme sports in West Java, Indonesia.
In Indonesia, there are some amazing and incredible skydiving spots. Skydiving in Indonesia will give you an unforgettable experience of flying between the Indian and Pacific oceans. If you're planning to have a trip to Indonesia, then you should get ready to take a jump from these 5 best and incredible skydiving spots in Indonesia!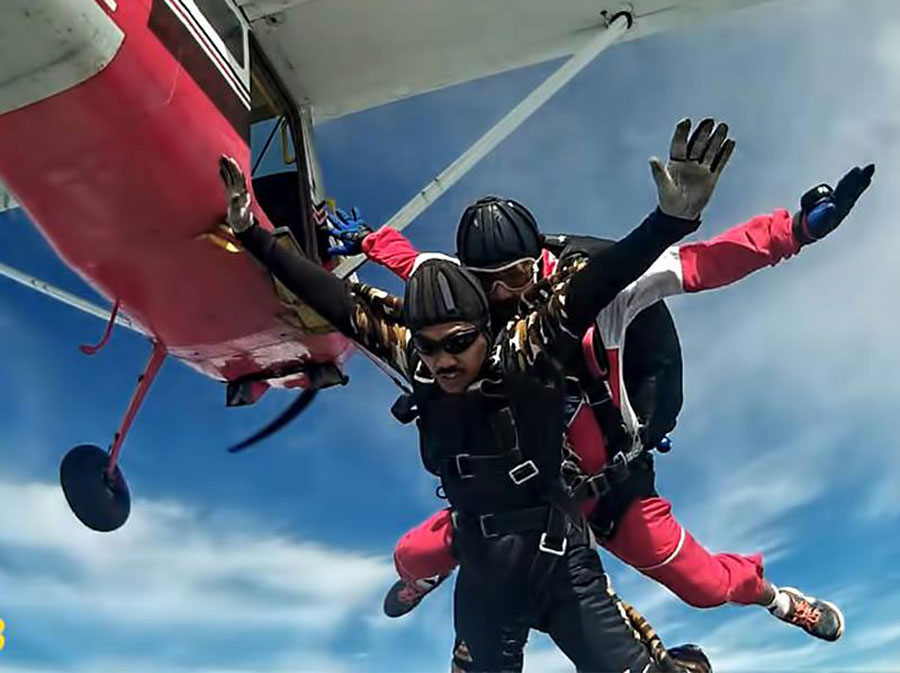 The first favorite skydiving spot in Indonesia is Nusawiru Paracenter. Nusawiru Paracenter is located in West Java. This is also the first spot to host the civil drop zone in Indonesia. The drop zone is at Nusawiru Airport and the views of the surrounding landscape are really breathtaking.
The available facilities are gear rental and sales, trained coaches, the rigging (ropes and wires supporting airplanes) and a packing area. The transport to the drop zone is also included in the package.
Nusawiru Paracenter is also considered as one of the safest places for skydiving in Indonesia. It's because the instructors are highly experienced and internationally certified. If you want some thrilling adventures in your life, you must visit this spot at least once in your life!
Jakarta also has one of the best skydiving spot. Located in the south of Jakarta, this skydiving services operate here because of the airport run by the Indonesian Armed Forces. Pondok Cabe also has one of the cheapest golf courses in Indonesia.
So, you will be able to try golf holes before jumping yourself out of the plane. Pondok Cabe is also best known for having the incredible height of 10,000 feet.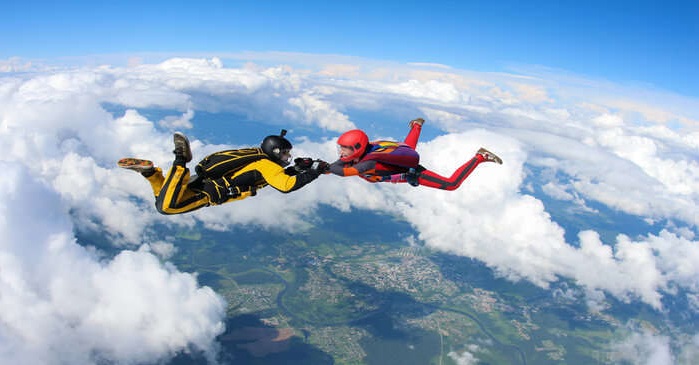 Lido Lakes is the most beautiful skydiving spot among the others. This skydiving site above the shimmering Lido Lakes ever hosted the 6th World Parachuting Championships of Canopy Formation in 1996.
Nearby the skydiving spot, there's a resort managed by the MNC Hotel and it is located near the dropping zone. The resort provides luxurious rooms with high class services and facilities. Lido Lakes is located in Bogor, West Java.
Do you know that Lido Lakes is also considered as one of the best lakes in Bogor to Visit? Bogor is full of amazing tourist attractions too and it is really close to Jakarta. If you're a foodie, you must visit these must eat street foods in Bogor, West Java. They are mouth-watering and deicious!
Located at the same province with Lido Lakes, Pangandaran also becomes one of the most incredible skydiving spots in Indonesia. It serves you with the breathtaking view of the black beaches.
No wonder Pangandaran can be considered as an excellent place to stay away from the frenetic pace of Indonesia's teeming metropolises. While you're in Pangandaran, you can also think of these things to do in Pangandaran, West Java, Indonesia.
There are even some educational courses in skydiving provided by IndoWalk for students for around five days. The course also includes accommodation and meals.
If you're a beginner, don't worry, they also provide skydiving for all levels, from beginners to licensed experts. Video documentation and insurance are also included in the cost.
Indoor Skydiving is the only spot that will let you to have the experience of adrenaline rush of skydiving in a controlled environment. Children below the age of 18 are able to experience the free fall at indoor skydiving, however, still need to be accompanied by an adult.
The wind tunnel was specially built in Bali to support this purpose. You will be asked to wear a proper dive suit along with some equipment, such as helmet and protective eye-wear.
Then, the fans will start to blow into the air from the ground. An expert will also be there to guide you and maintain your flying position. This spot is located in Bali Brasco Jalan Sunset Road, Bali.
While you're in Bali, don't forget to remind yourself to visit must-visit surfing spots in Bali, especially if you are fond of doing extreme water sports.
There're some things you can consider before deciding to have a skydiving experience. First, consider the limit of weight for doing skydiving. Different drop zones have different limits, but the common range is from 0 to 125 kg.
Never put any risk is your weight exceeds from the limit. Secondly, make sure to wear comfortable clothes, such as loose T-shirt and jeans. Then, you should also be aware of the rules and policies.
Read all the terms and conditions before signing the document and beginning your course. Make sure that the instructor is also certified and all the equipment is of good quality.